It seems like time flies sometimes, as today this blog, Travel – Moments in Time, turns 4. Four years ago, on December 12th, I started editing this theme, thinking of an about and creating the social media accounts. On December 13n I launched it officially. This was my first post, an intro so to say, while the first travel related thing presented was a day later, Jungferngasse – the street so short it has neither door nor number.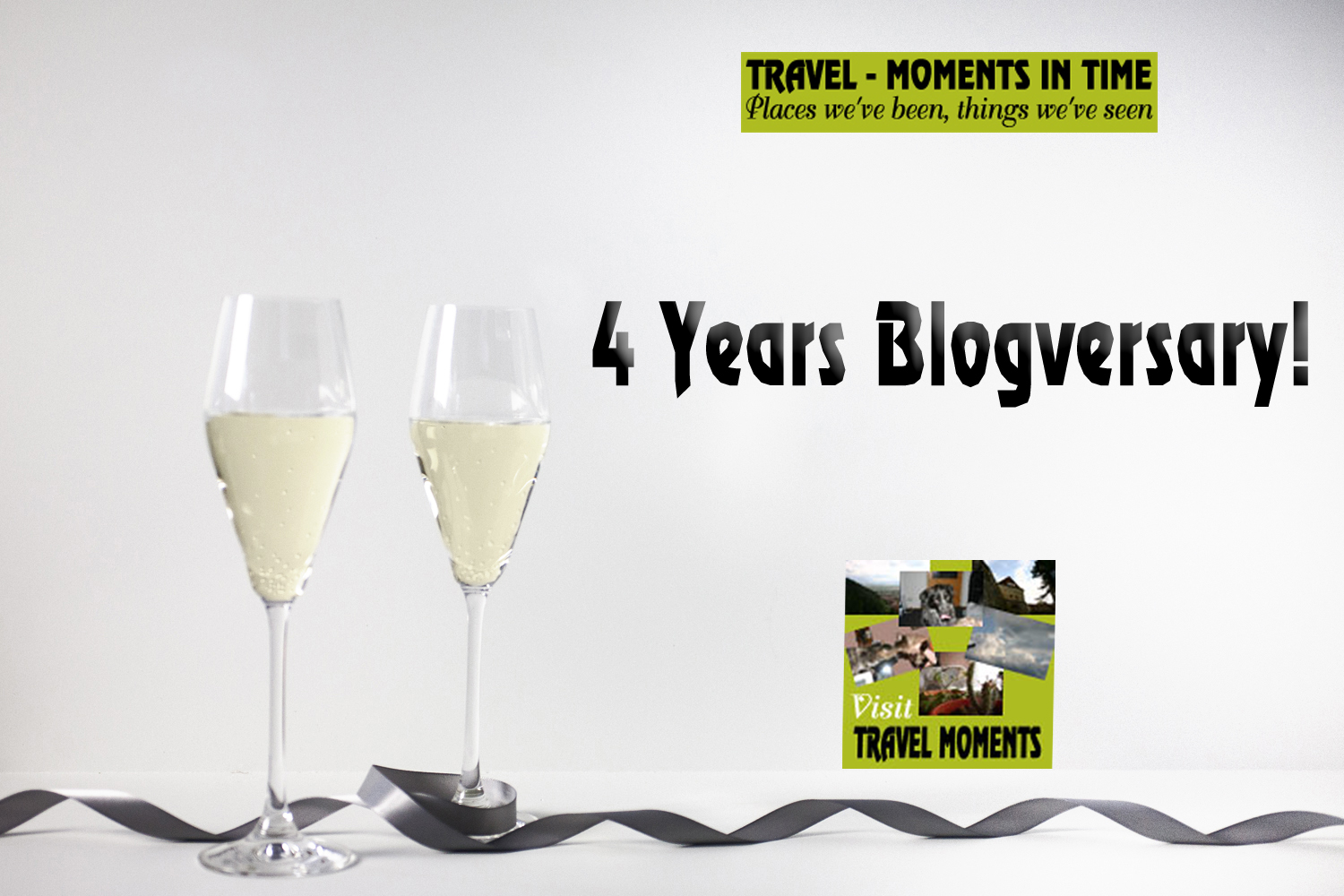 Since then, I (Lori) shared with you my travel moments, the discoveries I've made, the curious things I found out. Andrei, my husband (aka Ave), traveled a lot more with his work so many posts are based on his experiences, his impressions and photos, when he doesn't have the time to write them and publish them. We also had, along the years, some amazing friends that send us photos or even wrote posts for this blog, sharing their special moments. They are many, and we say Thank You Kindly! To all of them. I hope I don't forget anyone, but a list would include Dan Mitea (our friend who sent us photos from the US, Mexico, Jamaica, etc.), Valentina Roman, Lavinia Cinca, Ana Adi, Radu Panciuc. Special thanks go to Mirela (for some of the photos and information included on this blog)! Thank you also to all those who wrote a single post about their town – there are too many and I am afraid I'll leave someone out, so I'm not going to nominate you, but thank you!
Also, thank you to all of the travel bloggers who answered positively when I had an idea that involved them sending us an article or a photo!
2013 (and the last year of this blog, as it is almost similar to the calendar year), was a difficult year for us in some regards. Due to the problems with the bank credit, we didn't start building our house in time, so we spent almost 16 months apart: Eric and I with my mom, Andrei with his folks and Maxie, our dog, with a friend of ours. We will reunite this December, on 23rd, all in our house – we can hardly wait!
But this year was also the year in which I got to visit Paris, Brno (Czech Republic) and visit or revisit several cities in Romania. Not too much travel for me – we focused on finishing the house – but enough and great! We had many amazing moments at Baneasa forest, in Romania, a place we go during the weekends to breathe fresh air and enjoy nature as a family, Maxie included.
Another special experience was meeting perpetual global traveler Barbara Weibel – she was in Romania for several weeks and got to Bucharest, where we met and spend several great hours together.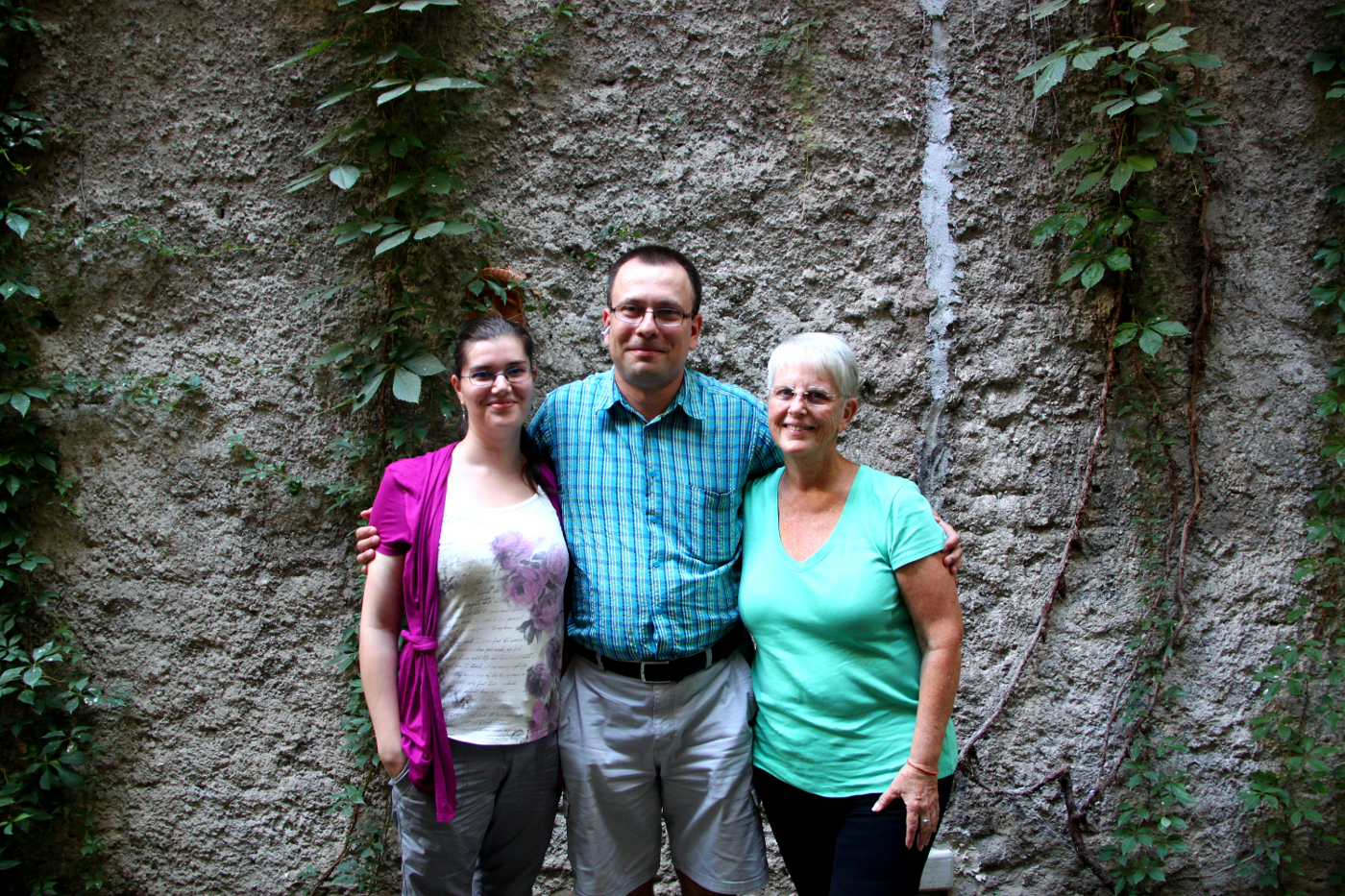 This past year also offered me the wonderful opportunity to interact with more travel passionate people and travel bloggers – met on Facebook, Google+ or Twitter, from Romania or from other countries across the globe. I am happy and thankful for meeting everyone of them and for each moment they interacted with me.
I would also like to thank all of the visitors of this blog and to all of the people sharing the posts published here, regardless of the social network used. Thank you kindly for your support! I do hope you will continue to visit this blog and to find interesting content here, worthy of a share/tweet/+1, etc.
All in all, this year has been filled with many wonderful moments and, in the end, they are what I want to remember and what I cherish. I'm letting go of everything that involved struggle or problems, and I keep in my mind the special times I had, hoping to an extraordinary 2014!
Over 900 posts are published on this blog so far, and we will continue to write and share interesting content here.
I can only end this post saying:
Happy 4 Years Blogversary, Travel – Moments in Time!