The impressive organ at the Royal Chapel, Versailles, France
The first thing we saw at the Versailles Palace once we got to the first floor was the impressive organ in the Royal Chapel. It's impossible to miss it and it has an interesting element: contrary to the common practice, the organ is located over the altar to face the King.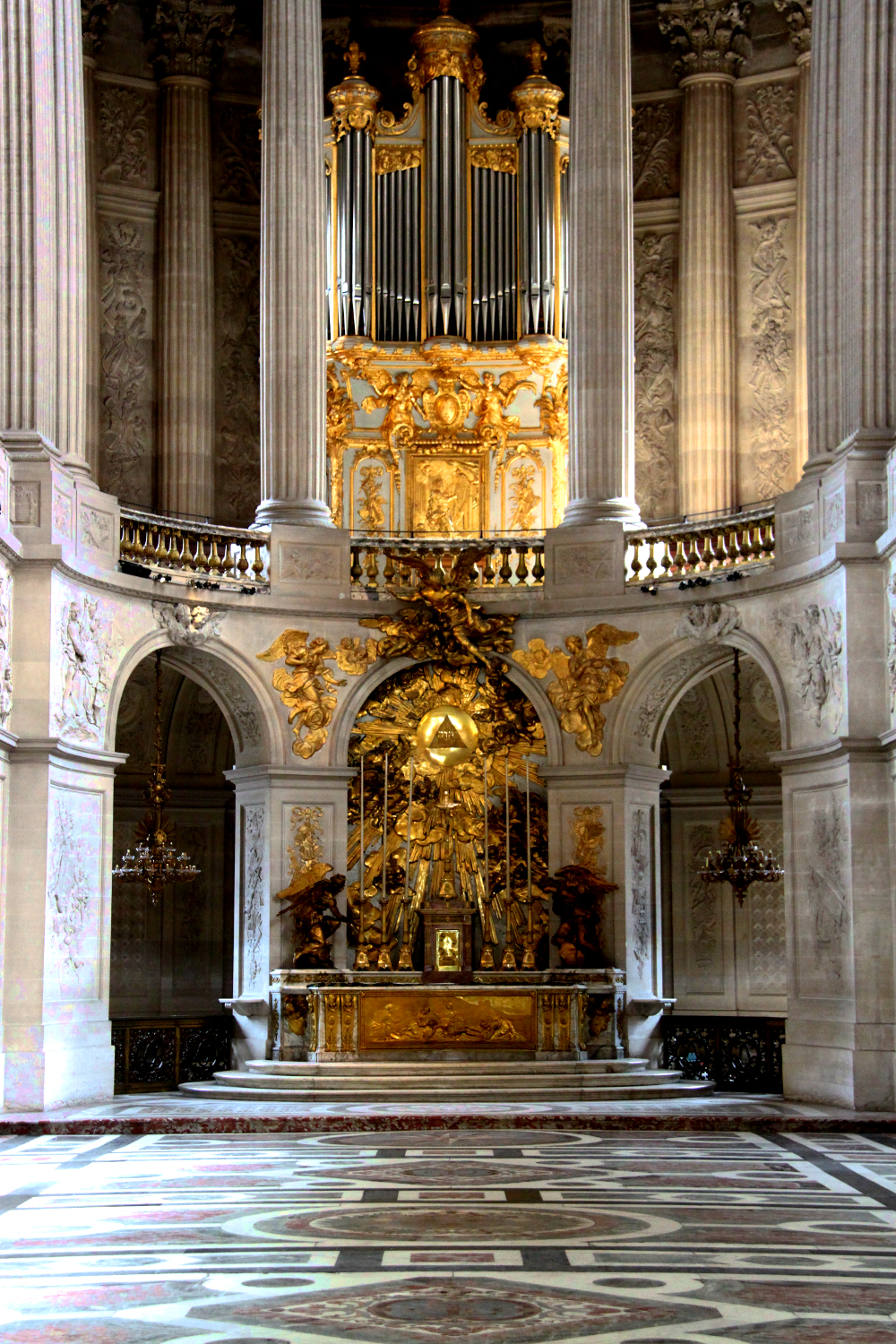 The organ at the Versailles Palace was built by François-Henri Cliquot and inaugurated by François Couperin on Easter Day 1711.
The chapel is also interesting and beautiful. The Royal Chapel at the Versailles Palace is a two-storey palatine one. Everyone had a fixed place to stay in the chapel: the tribune was reserved for the King and the royal family, the side gallery for the ladies of the Court, while the ground floor was left for the rest of the attendees.
While at the Versailles Palace, when looking at the organ and the Royal Chapel, do take a moment (at least) to notice the beautiful decorations and paintings on the ceiling. They are breathtaking!
I loved the way it all looks and I admit I found it interesting to see the organ above the altar. There is a reason, as I mentioned, but it is puzzling at first sight (especially if you don't expect this element, as I didn't, when I visited the palace).