Here is what you should expect at Star Wars Galaxy Edge
Everyone wants to have a thrilling yet adventurous theme park experience once in their life. Surprisingly, there are plenty of breath-taking theme parks, making it a hassle to pick one. How about you explore the newest addition to the world of theme parks? Star Wars Galaxy Edge opened its doors last year for some wild space adventures and galactic thrills.
In this mind-blowing trip, you can put yourself in the story of Star Wars and relive your childhood memories. After all, it is nothing less than a piece of Galaxy brought to the real world. You will come across exclusive spaceships, rockets, and rip-roaring infrastructures. Honestly, for Star Wars enthusiasts, it would be nothing less than a dream come true.
So, are you ready for an epic battle at Star Wars? Let us take you through all the things you can expect at Star Wars Galaxy Edge.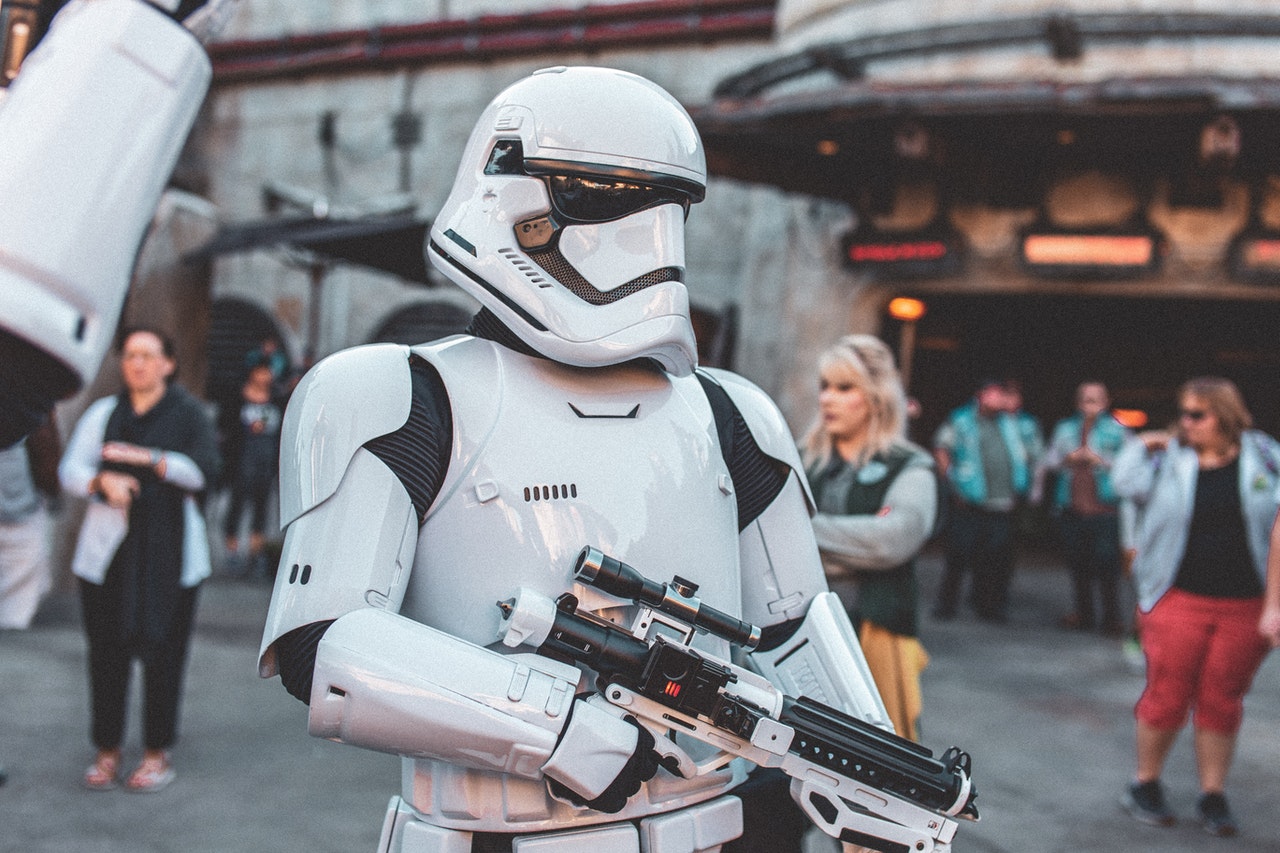 1. Early Reservations & Bookings
Disneyland has opened its doors to Star Wars, and you can readily book your spot through their website. You would have to make an online payment for advanced deposits since they confirm your reservations after this. You might also come across virtual queues as everyone is excited to experience this new venture.
Therefore, get all your bookings beforehand to avoid any last-minute cancellations. Moreover, people are skeptical about getting reservations in Disney World resort since it does cost an arm. You can explore hotels near Galaxy's Edge in Orlando, Florida, to spare some money for additional expenses.
2. Go on a Shopping Spree
As you walk through the marketplace of the Star Wars Galaxy Edge park, it seems like a world of its own. You will come across a wide array of items, allowing you to take some memories home.
If you are fond of droids, consider making your droid of both R-series and BB-series and take it home.
Similarly, people who want lightsabers can try their luck at Savi's workshop since he would allow you to build one from scratch. You can pick from peace justice, elemental nature, power control, and defense. Since it's quite popular, you have to make reservations beforehand.
Some people have a special place for antique pieces. At Dok-Ondar's Den of Antiques, you can get unique souvenirs, representing different eras of Star Wars.
Moreover, you can find several market stalls to bring back home some memories. From toymaker, creature stalls, black spire outfitters, to jewels of birth.
3. Enjoy the Millennium Falcon Run
Have you seen the fastest ship in Galaxy? Here you can walk through a full-size replica of the Millennium Falcon. Imagine climbing through the hatch, walking through exotic hallways, and taking a seat in the cockpit.
However, don't let these fascinating things distract you because a mission is waiting for you ahead (I mentioned that this post covers what you should expect at Star Wars Galaxy Edge park). You will get a chance to meet Chewbacca, who will take you on a secret mission to bring back the loot as you toss through hyperspace.
Like Star Wars, you will be in a group of six people, allowing you to switch turns between pilot, flight crew members, gunner, and flight engineers.
All these roles are equally exciting since pilots manage the ship moving horizontally and vertically, while gunners sit in the middle row to shoot and fire from the guns. Similarly, engineers would be fixing the damage done to your ship by enemies.
Disney is using real-time video technology that responds to your actions and responses in the cockpit. Thus, it is time to make your own Star Wars story with this personalized intergalactic ride.
4. Experience Versatile Cuisines
Galaxy Edge is bringing you some mouth-watering foods and drinks which you can't resist. Alongside this, it offers a unique and exotic dining experience with the Star Wars theme. Have a look below, to unfold all the fantastic options.
Oga's Cantina
It is the ultimate hotspot for adults since it serves drinks, mocktails, other beverages, and offers a mix of sweets and spicy bites.
Unlike traditional massive places, it has a small standing space with Captain Rex. Besides, the local crime boss Oga Garra runs this place. There is a strict practice to keep its unruly patrons in check.
Ronto Roasters
The delicious smell of these roasters can make anyone crave for them. A recycled pod racing engine does the roasting, providing you with this unique dining experience. You can have it in breakfast, lunch, or as an evening snack, but don't forget to select meat and sauces by yourself.
Milk Carrier
Have you ever had blue or green milk? Here you can get farm-fresh blue and green milk anytime in the day. These refreshing frozen connotations are tastier than any milk you have tasted.
Docking Bay Food & Cargo
Don't forget to treat yourself with something different and tasty. This place offers exotic tastes, flavors, and meal choices by Chef Strona, allowing you to enjoy beef pots, roast, shrimp, noodles, salad, fried chicken, and a lot more.
With all the fun and excitement, energize yourself with these irresistible foods.
5. Explore Rise of the Resistance
Are you fond of battles? It could be your favorite attraction since it puts guests in the middle of an epic struggle between resistance and first order.
Guests will rejoice multiple ride vehicles, battle with enemies, and walk halls of a star destroyer, imaging themselves as a real resistance fighter who is held captive. Hence, for the first time, you would be able to move from experience to experience in vehicles through cinematic storylines.
Moreover, you would be asked to join a mission to fight the first order – where you would take off a resistance base, fearing punishment from army troops.
With iconic sets, versatile vehicles, and incredible gadgets, everything seems real. Disney has involved the makers of Star Wars, ensuring the same adventure, thrill, and experience. Don't you think it is one of the most advanced and immersive inventions in today's world?
Conclusion
Disney deserves all the appreciation for coming up with something as big as Star Wars Galaxy Edge. If you have grown up watching Darth, Leia, Han Solo, your trip to Galaxy Edge could be dreamy.
You won't only enjoy yourself but relive your childhood fantasy of doing missions and fighting enemies. Besides, plan for this adventure, so you don't miss out on any of the attractions or cuisines.