10+ Websites to send great free Halloween cards and Halloween gifs to friends and family
Who doesn't love Halloween? When traveling though – or during the COVID-19 pandemic – it may not always be possible to spend Halloween with friends and family.
But on such occasions, you can always send one of the best free Halloween cards available or one of the cool Halloween gifs to surprise your relatives and friends.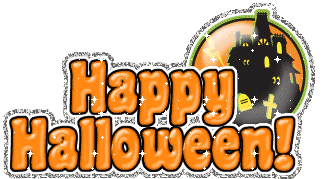 As we have numerous social media platforms and messaging apps available, we can send such Halloween ecards from all over the world. All we have to do is to dedicate a few minutes to choose the perfect Halloween card, add one of the best Halloween wishes your family and friends ever read, and then press the send button!
In this article, I'm presenting you 10+ websites to send great free Halloween cards and Halloween gifs to friends and family updated for 2023! These sites include Halloween greetings for all preferences, so you'll definitely find the perfect Halloween card for you!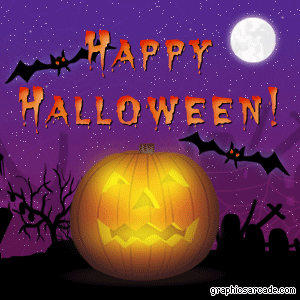 More than that, I've included for you also recommendations of Halloween memes!
So, the list below includes sites where you'll find funny Halloween cards, scary Halloween ecards, CC0 Halloween gifs, and more.
If you've read my article on free New Year's Eve cards, you already know that I put in a lot of work in researching the best ecards sites for various occasions.
I have friends in various countries and I like to send them warm wishes on special occasions – holiday cards, birthday cards, Christmas gifs, and more.
There are plenty of Halloween cards websites – some of them offering paid cards, some of them offering such Halloween greetings for free.
While the sites with paid Halloween cards have great content and options, I found many wonderful free Halloween ecards as well.
So, if you're on a budget but don't want to miss the opportunity to send a Halloween card, use one of the sites below to make a nice surprise for your friends and family.
10+ Websites to send great free Halloween cards and Halloween gifs to friends and family
Let's start the list of the best websites to send great free Halloween cards and Halloween gifs!
Greetings Island – there are 55 Halloween cards available. While some of them are premium (paid), there are many great free Halloween cards to use!
Best of all: you can personalize each card (the interior as well, message, colour, etc.) and download the end result as a pdf. You can send it via email or however you prefer!
Funimada.com is a site I discovered where I can find cool free Halloween gifs and Halloween cards!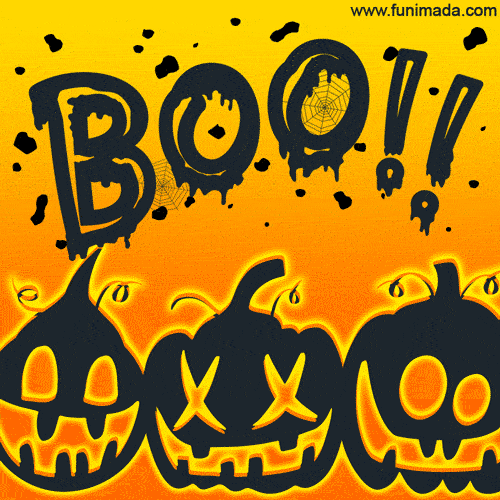 123greetings.com – Halloween wishes. You'll find both animated Halloween cards – I like the "May your Halloween be spooktacular!" one – as well as Gif cards and postcards.
You have various categories to choose from – Jack-o'-lantern, Haunted house, pumpkin, witches, and more. You can send these cards by email or via Facebook with just a few clicks.
ecards.co.uk – has some fun ecards you can send to your friends or embed on your site. There is even a game where you are hunting Dracula!
Punchbowl – There are several free spooky Halloween cards, and some Halloween cards for kids (or with kids) – you can even personalize them with a photo of your child before sending them.
You'll choose an envelope and card – so the receiver will have the feeling of getting a printed Halloween card 😉
123cards.com has a Halloween Eve card, A Dracula's castle Halloween card, witches Halloween ecards, and more. Animated Halloween ecards for various preferences!
Giphy.com – for CC0 Halloween gifs I love their collection of gifs and there are many of them that can be used without attribution.
This means that you can download those funny Halloween gifs (or scary Halloween gifs) and use them as you please.
You can insert them on your blog (hint: many of the gifs included in this article are from this site), or you can send them via email, WhatsApp, any other messaging app, include them on Pinterest, Twitter, Facebook, and more.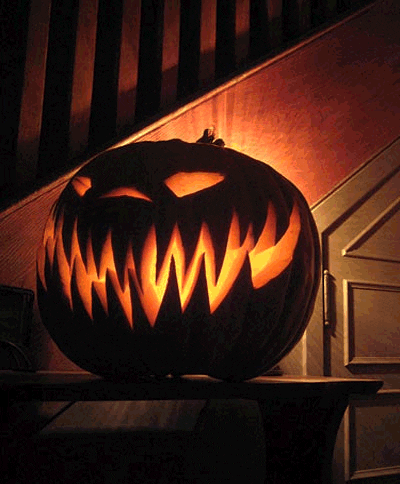 Got-free-ecards.com – almost 30 animated Halloween cards – including one that says: Have a socially distant Halloween
animatedimages.org – Halloween gifs You can find many Halloween gifs on this website – pumpkins, witches, bats, wishes, etc. You can download them or embed them.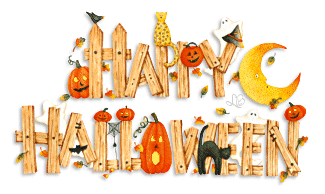 Oh my Goodness has some funny Halloween cards – including some made especially for 2020.
Yes, there are some coronavirus Halloween cards for those who want to wish a Happy Halloween 2020 edition all the way! Moreover, you can send these cards on almost all platforms imaginable!
Gipher.com is another site with an amazing selection of free Halloween gifs you can download, embed, and send to your friends! Happy Halloween!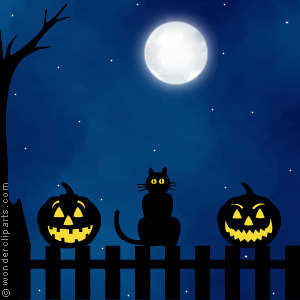 SendWishonline.com has many regular and animated Halloween cards you can send to your friends and family. There is a free version, but also a premium one (ads-free and a few more options than the regular one).
ATMGreetings.com – with a section dedicated to MOBILE greetings – is a great place to find free Halloween ecards. They are easy to personalize and send – so make sure you check it out for cool Halloween animations.
CardsLand.eu – has a cool collection of free cards for Halloween. They are easy to personalise and send!
Ultimateecards.com is a site where you can find nice free Halloween cards you can send fast to your friends (multiple addresses can be added at once.)
Tenor.com – who doesn't know about tenor and their free gifs for Halloween?
Pixabay.com CC0 Halloween Photos that you can use Discover thousands of that you can download and use for free. You'll find Halloween backgrounds, Halloween cards, Halloween costumes, Halloween candy, and more!
Best of all: you can download them and then create your own personalized images for social media, blogs, or ecards for your friends and family – you can use canva.com for that (also for free!)
Gifs.cc – an interesting selection of Halloween gifs like the one below!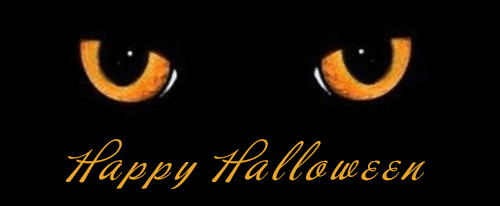 Kisseo.com has a few video Halloween cards that are easy to send via email – and free!
If you're out of inspiration, you can check some Halloween wishes on this site. https://www.greetingcardpoet.com/halloween-sayings-quotes-messages-and-wishes/
Also, if you're looking for a laugh, why not see Halloween memes? There are 40 Halloween memes here and some hilarious Halloween memes here.
These are the best websites to send great free Halloween cards and Halloween gifs to friends and family.
As you see, I also added Halloween memes – a link where you'll find numerous images that will amuse you and a site with numerous Halloween wishes to help you send the best Halloween ecard to your friends.
Happy Halloween!