You travel a lot. But what do you know about your home town? (or "How to set up a visiting program for a friend")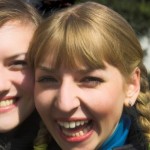 It's nice to travel, or as we put it here in the about page it is impossible not to travel. It's exciting to see new towns and places, to meet people, to see different cultures and so on. But what do you know about your own home town?
Some time ago a friend of mine from another city wanted to come to Bucharest. He had already visited this town once – and he didn't have a great experience (he came for a business trip interest, he stayed somewhere very crowded and without really good conditions).
I know that Bucharest has many interesting places, beautiful sights, monuments and museums that are a must visit. My friend only had a weekend – meaning a full Saturday for visit. What to show him first?
My situation is not unique – thus here are some guidelines in order to make the best of a visit of your town of a friend.
Find out the preferences of your friend. In finding that out keep in mind whether you're dealing with a "she" or a "he". What are his/her preferences? Is he/she a techie / geek or an art person? Finding out as much as possible about your guest's preferences helps you establish the perfect tour of your town, highlighting the most appropriate points of interest in order for your friend to enjoy the tour.
Find out how much time is he/she allocating for the tour. As I mentioned earlier my friend had only a day. So I had to think of a one-day-tour including some points of interest that could be covered during this time. That involved establishing a tour, thinking about the order of the objectives etc. Knowing how much time your friend has available for the visit helps you set a perfect tour including more or less points of interest (PoI-s).
Try to find out how the weather's gonna be. Yes, weather can be a big supporter of your plan, or a big problem. For instance I wanted to show my friend the Village Museum – and I checked the weather so that we won't have any problems in that area. If it snows/rains you will probably concentrate more on indoors activities and touristic objectives. If there's a nice weather you could include outdoor visits in different locations.
Start from the most important to the most unknown. Taking into consideration how much time the friend has you should make a list of objectives starting with the most important, iconic for the town and finishing with the less famous ones. Compare the list with your friend's preferences and then establish a short trip in your home town based on the list, spare time and preferences.
Find out what the friend knows about the your place or if he/she's been here before and what he/she has already seen. Has your friend been into the city before? What did he/she see? What did he/she enjoy? What would he/she like to see (or see again)? If your friend has been to your place before, it is recommended to choose some different places than those he/she already knows. Knowing in advance what he/she has already seen will give you the opportunity to better plan the visit.
Plan, plan, plan. That's all until now. But remember also to live the moment. See if your friend is attracted by a building or a shop in your time. Be receptive to the reactions of  your friend, and of course his/hers questions. Yes, learn some history of your home place or at least pay for a guided tour at the places you visit together in order to enjoy the trip, both of you. Know the best places to eat. Eating is important: know best coffee shops or restaurants and include them in your plan (make sure that at a given hour you are near such a place you prefer and would like to recommend).
All that set, enjoy the trip!