Zurich ranked as most expensive city in the world; Karachi (Pakistan) is the cheapest
Last Updated on
The Worldwide Cost of Living Survey was made public recently and there are some interesting facts here.
First of all Zurich (Switzerland) was ranked as most expensive city in the world. The city was followed by Tokyo, Geneva, Osaka/Kobe and Oslo. Melbourne, ranked eight most expensive city in the world seems to be more expensive 50 per cent costlier than New York.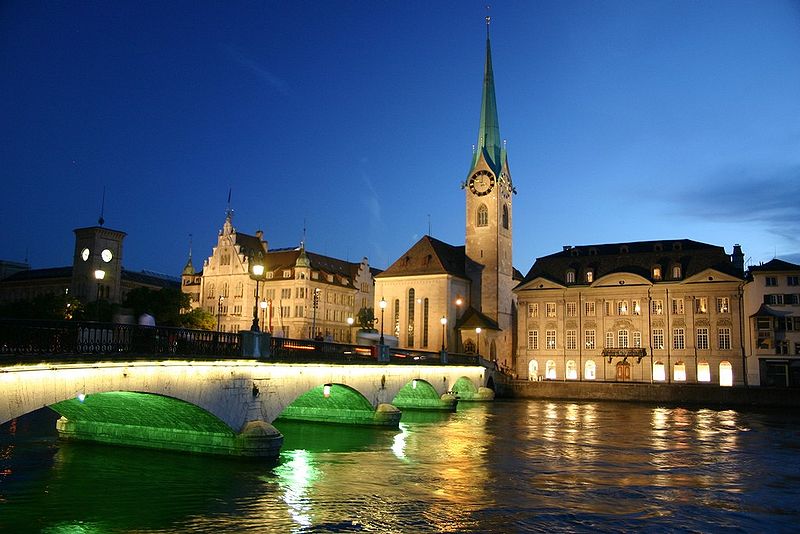 photo by Andyindia
The other top – of the cheapest cities in the world, shows that Karachi (Pakistan) is the first on top, followed by Mumbai, Tehran, New Delhi and Jeddah.
The survey, conducted by the Economist Intelligence Unit, compared the price of 160 products and services in 130 cities. As you can see,one of the ten least expensive cities in the world is Jeddah, in Saudi Arabia. If you want to visit this city or any other in the Kingdom, you need a Saudi Arabia Visa for your trip.
Here are the final results, as presented on the Herald Sun:
The ten most expensive
Country
City
WCOL index (New York=100)
Rank
Rank movement
Switzerland
Zurich
170
1
4
Japan
Tokyo
166
2
-1
Switzerland
Geneva
157
3=
6
Japan
Osaka Kobe
157
3=
-1
Norway
Oslo
156
5
-2
France
Paris
150
6
-2
Australia
Sydney
147
7
-1
Australia
Melbourne
145
8
Singapore
Singapore
142
9
-3
Germany
Frankfurt
137
10
-1
The ten least expensive
Country
City
WCOL index (New York=100)
Rank
Rank move
Amman
Muscat
63
120=
-10
Bangladesh
Dhaka
61
123
-3
Algeria
Algiers
59
124
2
Nepal
Kathmandu
58
125=
2
Panama
Panama City
58
125=
-4
Saudi Arabia
Jeddah
57
127
-6
India
New Delhi
56
128
Iran
Tehran
54
129
India
Mumbai
52
130
Pakistan
Karachi
46
131
How do you find the conclusions of this top?