Bing.com launched Bing Attractions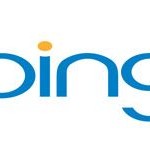 The famous search engine launched Bing Attractions feature, offering people in this way an "instant access to key information on over 50,000 points of interest in 6,600 cities worldwide.".
When searching information on a city or country, tourists will find out about the local attractions. Information comes with detailed description, photos, reviews from Frommers, TripAdvisor, WCities and Zvents, maps, opening times – all sort of information a traveler needs to know when going somewhere.
"The more discerning tourists can filter attractions by category including museums, historical sites, places of geographical interest and tours, as well as by neighbourhood and lifestyle.
Bargain hunters will rejoice in the editors choices feature which picks out a selection of the Best Free Sites while parents will be reassured with the Best For Kids collection." (source)
In this way people don't need to search for data on what is there to visit somewhere, where can you stay or what can you do; you have instant access, the information comes to you directly saving you time.
Did you know about City.Mobi ?– that offers info on famous over 800 cities in 200 countries – each of which having their own customized name – llike London.Mobi, Brussels.Mobi, Paris.Mobi, Sanfrancisco.Mobi and Sydney.Mobi; these guides include links to different sites for more info and also information on accommodation, restaurants, attractions, entertainment, nightlife, shopping, and transport.
What do you think about Bing.com's new feature? Do you find it useful? Will you use it?
More info in this video – right from the Bing.com