Starwood Hotels & Resorts Promises 25 New Hotels in Europe for 2012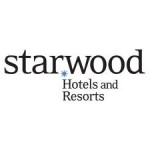 After a record year with 112 new hotels opened in 2011, Starwood Hotels & Resorts plans on an equally blooming 2012 in new hotel development. The accommodation company announced it plans on opening 25 new hotels in Europe alone, the Old Continent making up for a high percentage of their 80 venues planned for this year at a global level. Planning on keeping their promise, they have already opened two hotels in Europe so far: a W hotel in Paris and a Le Méridien hotel in Istanbul.
Europe's significant role in Starwood's development plans for 2012 is driven by their focus on key markets showing significant growth in the business and leisure travel segment – Russia, Ukraine and Turkey being only some of these focus point countries. The hotel giant plans to double its portfolio in both Russia and Ukraine and practices a fast spreading policy for Turkey as well: four new hotels to be opened over a three year period and a final countdown of 10 hotels to be run by Starwookd in this country alone.
"Even against a backdrop of uncertainty, Starwood's pipeline of both managed and franchised deals for all nine brands in Europe is healthy and expected to grow in 2012," said Simon Turner, President of Global Development for Starwood. "Eastern and Central Europe are particularly fertile ground for growth, primarily with new-build properties, while we see numerous ongoing conversion opportunities in established markets throughout Europe."
As an overall strategy, Starwood is targeting the luxury hotel segment heavily. As 2012 unfolds, over 60% of their portfolio will be made up of luxury and upper-upscale hotels. Other than making a point in opening several more W Hotels across Europe, the company has also invested large amounts in improving their existing luxury venues – about 100 million US dollars went into renovations and restorations of their most prominent Luxury Collection hotels, including their hotels in Florence, Seville, San Sebastian, Paris and Venice.