Magical Tuscany in Winter and Spring
Although most people choose to visit the verdant area of Tuscany in the summer, visiting at other times of year promises quieter Tuscan hotels and guarantees a more authentic experience of the real culture, and more interaction with the hospitable Italians themselves.
If you visit in the winter, you will see the area at its most peaceful and intimate. Tourists are in the minority as this is the one time of the year that the locals reclaim their countryside. Local festivals abound and include celebrations of Porcini mushrooms, sweet chestnuts, delicious truffles and freshly pressed olive oil. You'll find wood fires crackling in grates and you can warm yourself in front of them whilst sampling local delicacies of the season. Expect some sunny days and cold nights, so take warm clothes.
Spring is one of the most idyllic seasons to visit. Mild days with cooler nights will welcome you, at a time when a large variety of local produce will be fresh and in season. If you are looking for a cooking course incorporating fresh, local ingredients then this really is the prime time to visit. As this is the time of the year when everything bursts into life, expect your eyes to be besieged by different shades of green vegetation and a multitude of dancing spring flowers.
The Terme di Saturnia Spa & Golf Resort located in Saturina is close to the famous hot mud baths for which the area is famed. It is an exceptionally pretty hotel, with all the facilities you would expect of a 4 star establishment. It also boasts one of the most beautiful golf courses in the world. The spa includes roman type baths and whirlpools to massage away the tension of everyday life. You can enjoy sumptuous dining in a choice of the hotels restaurants. Off-season, you'll love to relax in quieter moments and stroll around the grounds undisturbed.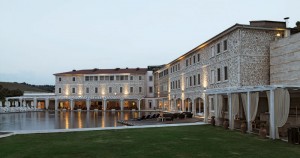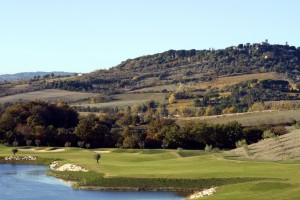 Wine lovers and partners looking for an intimate gourmet getaway should pick the Villa Campestri Olive Oil Resort. Perfect for a romantic getaway, this 4 star resort is in the vicinity of Florence, nestled away on a quiet hillside. Surrounded by olive trees, the cellar of the hotel is given over to the history of olive oil where you can learn about different types and uses in cuisine. Housed in a historic building, with parts dating back to the 13th century, the hotel has 22 rooms shared between the main hotel and adjoining annex. Home grown fruit and vegetables are served in the restaurant and they also offer various cookery courses throughout the year.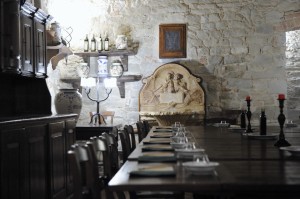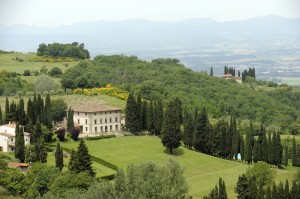 Guest post by Escapio – Unique hotels