Five Highlights of a Holiday to North Tenerife
Although often overlooked in the past for the more well-known resorts of the south, the north of Tenerife is slowly becoming the destination of choice for Tenerife holidaymakers looking to get away from the tourist hotspots of Playa de las Americas and Los Cristianos to discover Tenerife's other side. Rich in history, culture and natural beauty, the north of the island is just waiting to be explored. Here are some of what the north has to offer, not to be missed on your holidays to Tenerife…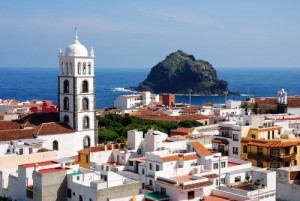 La Laguna
The World Heritage Site of La Laguna is a definite must for explorers. Founded by the Spanish in the late 1400s, La Laguna was the first capital of Tenerife and is located in the beautiful countryside of the Aguere Valley. The city is full of fascinating architectural monuments, palaces and traditional houses that tell stories of La Laguna's long history. There are also plenty of café's and restaurants to stop off at as you take it all in.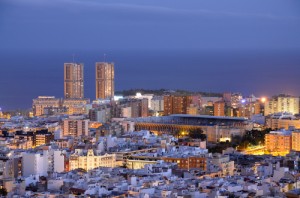 Santa Cruz
At the foot of the Anaga Mountains lies Tenerife's capital city, Santa Cruz. The city is home to an eclectic range of shops, restaurants, theatres and museums and is steeped in history. Here you can discover brightly painted buildings, sculptures and beautiful green gardens and water fountains. Santa Cruz's lively nightlife means that there's plenty to see and do even after the sun has gone down, with plenty of busy Spanish bars and nightclubs.
Anaga Rural Park
At over 14,000 hectares, the Anaga Rural Park occupies much of the mountainous area in the north-eastern end of the island. The park is littered with ancient forests, deep valleys and several hamlets and villages that blend seamlessly into the woodland, home to few villagers still living the rural lifestyle. Its size means that it is a great place to visit for those looking to get away from Tenerife's more touristy destinations in the south and walking over its diverse terrain can be very rewarding, with beautiful scenery in all directions.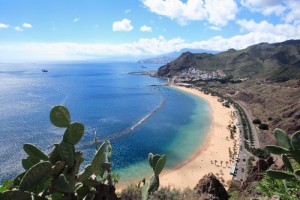 Playa de las Teresitas
Arguably Tenerife's best beach, Playa de las Teresitas is a mile stretch of golden sand, swaying palm trees and lapping clear blue water. The epitome of picturesque, Playa de las Teresitas is perfect to relax and soak up the sunshine and the beach is protected from rough waters by a reef, which means it's also a great place to swim and go snorkelling. There are plenty of sunbeds, sunshades, showers and the nearby village of Andrés has a fine selection of restaurants offering freshly caught fish and Spanish cuisine. Playa de las Teresitas is easily accessible by car or by bus from Santa Cruz.
La Ortava
A mountainside valley and home to a town known by the same name, La Orotava is the ideal destination for those who are looking to get away from it all. Renaissance and baroque mansion buildings pepper the winding hillsides, and the town's center hides some of the most beautiful sights to be seen on a Tenerife holiday. The Casa de los Balcones is particularly beautiful, being a blend of ornate courtyards and balconies boasting panoramic views across the valley.
So if you're thinking about a holiday in Tenerife, and where to stay, don't just stick to the likes of Playa de las Americas, think NORTH! See what the real Tenerife offers and have a holiday to remember.
About the author:
This post was written by P.Joseph, part of the easyJet holidays travel writing team.