Bears' cave a must visit!
Growing up I often heard about Bears' cave. Many of my friends got to visit it – I didn't manage.
Several years ago (6) my husband (at that time only my boyfriend) went on a business trip with his car and they stopped on the road to see this cave (he and his colleague). He told me about the cave and most of all about the story. An interesting and unfortunately sad story.
It is believed that a rock slide and closed the entrance to the cave while 140 Cave bears were still inside. They didn't manage to escape. They had no food so they end up eating each other until no bear survived. Many bones were found in this cave – and there is a room called Bones room where there is a complete skeleton of a bear.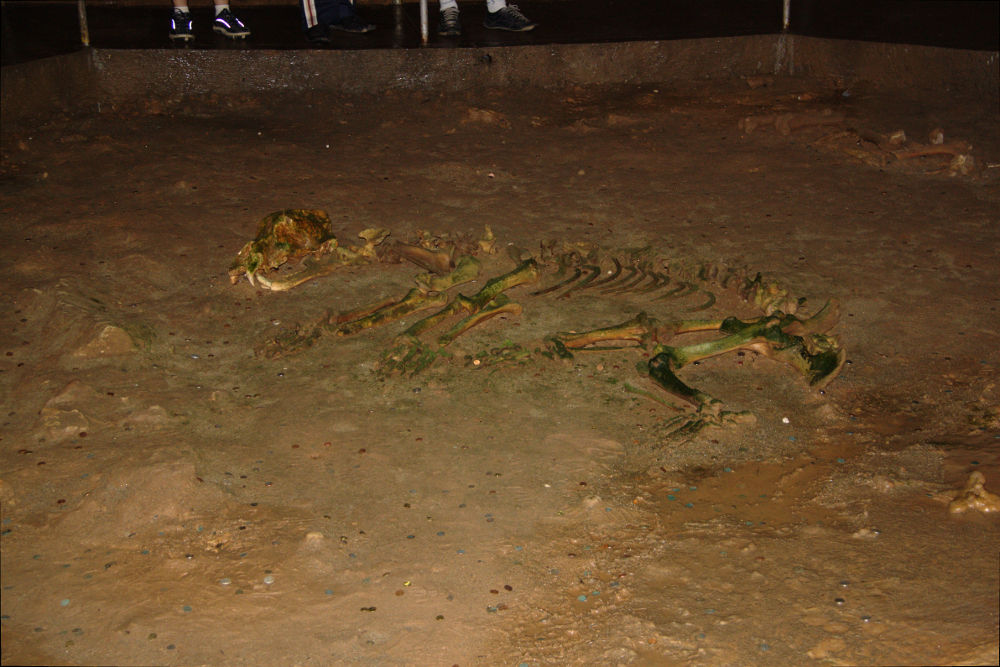 The cave was discovered accidentally on 17th September 1975 while performing dynamiting at a marble quarry in the area. Bears' cave is located in the Apuseni Mountains (Western Carpathians), close to Chiscau, in Bihor, Romania. The cave was closed for research and it was only in 1980 that the public access was allowed. There is still an area restricted for research only, a scientific reservation. The cave has is 1,5 km in lenght, from which 521 m were declared scientific reservation.
The cave is truly amazing. One can visit it only with a guide. Once you enter the cave (at 482 m altitude) you'll be amazed by the extraordinary range of stalagmite and stalactite formations varying in size and forms. There are 3 main galleries:
– Bears' Gallery
– Emil Racovita Gallery
– Candle Gallery
and there are 4 rooms:
– Candle Room
– Spaghetti Room
– Emil Racovita Room
– Bones Room.
For me it was a very interesting experience. It was the first cave I ever visited. I was very sad for the bears – knowing the story. Unfortunately things like that happen.
After entering the cave however, you don't really think about the bears. You listen to the very good explanations of the guide (who also welcomes questions) and you simply admire the view. You are tempted to stay longer – as long as possible in the cave. But of course, other tours have to happen.
I enjoyed every moment.
Enjoyed the smell.
Enjoyed the view and the terrific effects (lights).
But most of all I enjoyed the formations.
And there are some names for the formations – you have Giant and Dwarfs house, Charmed palaces, The Portal, the Pagodas, The Elders Advice room and then some!
And you know what?
You have to let your imagination wander around for some formations could look to you as something else. We saw a monster somewhere 😉
An incredible experience and a MUST VISIT place in Romania. I truly recommend Bears' cave.