Fusion Hotel Prague launches three new themed rooms
As Valentine's day is almost here and as this date almost coincides with fusion Hotel Prague's 1 year anniversary, the hotel just launched three new themed rooms. Yup, you got it: one is dedicated to love. Guests can now admire the beautiful capital of the Czech Republic from the three new special decorated rooms: Love fusion, Rock fusion and The Vintage Room.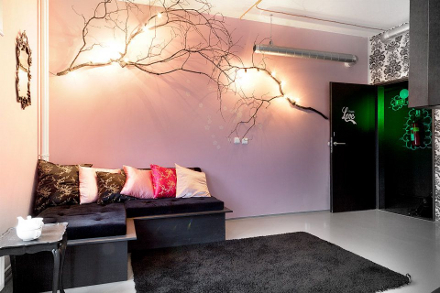 The fusion Hotel Prague created not just some rooms perfect for one or more days a year, but spaces where guests can enjoy a great time all year long. Travellers will find here bedside tables from crates and a headboard made of 100-year-old floor planks in The Vintage Room or vinyl packaging decorating the walls in the Rock Room. All these new rooms are large, with exposed windows, offering an amazing view of Prague.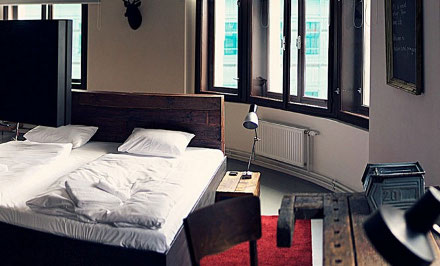 The hotel offers a sophisticated urban experience with spacious rooms for every budget. It manages to offer something suited for every taste and preference, from backpacking fans to guests more into luxury rooms and to the extravagant travellers.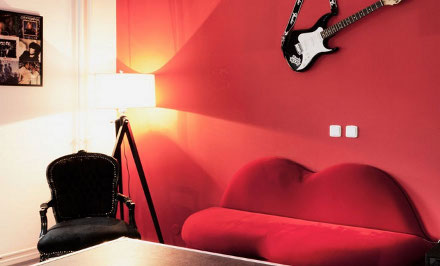 Moreover, this hotel brings its guests some great perks including the only rotating bar in Europe, a unique Czech gastro bar, Epopey and a Shisha-smoking room. But wait, there is more. Knowing how important internet access is nowadays, the hotel provides free WiFi all over, with free guest PCs, and a Skype box for those who want to communicate long distance. Do you enjoy games? Fusion Hotel Prague has something to offer to you too: a Playroom with interactive games plus other facilities that ensure comfort and fun for each guest.