Top 5 Largest Hotels In The World
I was curious as to how many rooms has the largest hotel in the world. So I started to look on the Internet for data in this direction. I wasn't prepared for the result! 7500 rooms – yup, this is the number of rooms of the largest hotel in the world. They surely need some good maps, right?
So let's see the Top 5 largest hotels in the world
1. Izmailovo Hotel Moscow 7,500 rooms, 4 towers, Alpha, Beta, Vega, Gamma-Delta, 30-stories each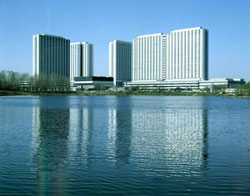 2. First World Hotel Malaysia 6,118 rooms – As you can see this is in fact the most colorful hotel too 🙂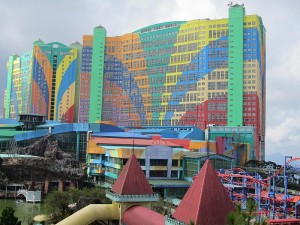 photo by Eqdoktor
3. MGM Grand Las Vegas 5,690 rooms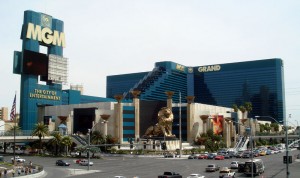 photo by Bobak Ha'Eri
4. Luxor Las Vegas 4,408 rooms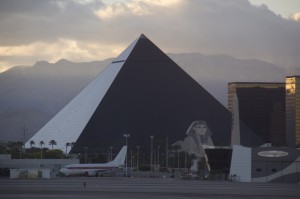 photo source The Luxor
5. Mandalay Bay (Inc. TheHotel) 3,223 & 1118 Las Vegas 4,341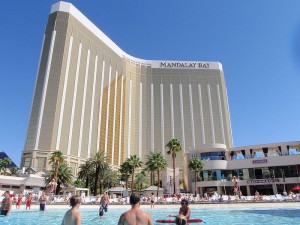 photo by Erin Khoo, source Flickr
There are discussions I see online, due to the fact that on Wikipedia the second place is occupied by
The Venetian & The Palazzo Las Vegas 7,117 52, 37, and 14 floors (3 towers)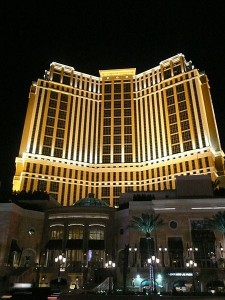 photo source Kris Ziel
and the First World Hotel in Malaysia comes on the 3rd place and MGM Grand Las Vegas becomes 4th hotel and the 5th place is occupied by:
Sands Cotai Central Cotai Strip, Macau 6,000 4 hotel towers. Conrad Macau (600), Holiday Inn Macao Cotai Strip (1,400), Sheraton (2,000) and Sheraton Towers (2,000)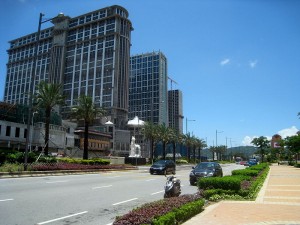 photo source WiNG
Some argue though that the Venetian and The Palazzo in Las Vegas are in fact 2 hotels considered together – so cannot be counted as one hotel. The Sands Cotai Central has it's opening scheduled for this summer – so for the moment it is not actually on the list.
Did you stay at one of these hotels? What was it like?