Relax: Sometimes The Pilot And The Co-Pilot Are Sleeping Simultaneously While Flying, A New Survey Shows!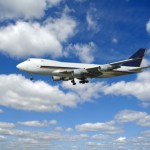 Long live auto-pilot, for a new survey just showed that almost half of the pilots in UK admit to fell asleep at controls. Moreover, some say that when they woke up, they realized the co-pilot was sleeping as well!
Keep in mind also that a new EU regulation could allow pilots to fly up to 22-24 hours without break.
The survey was conducted by the British Airline Pilot's Association (BALPA) and found that 43 per cent of those questioned have fallen asleep while flying (sometime in their career). These results (published by DailyMail) and the survey appeared as some concerns were showed by pilots regarding this new EU regulation.
Now, believe me, it is very hard to really concentrate all those long hours while flying. And I can imagine that, without being a pilot, for I know what was it like to make a 23 hours drive from Germany (somewhere near Heidelberg) to Bucharest, Romania (keep in mind that, unfortunately, in Romania there aren't many highways so thus the long ride). I know how my husband almost wasn't able to talk correctly at the end of the trip – he only slept for like 15 minutes in the car somewhere. Ok, it's an experience we won't repeat, but I know how hard it is to concentrate so much time. Also, keep in mind that our car had a manual drive, so you had to pay attention and we didn't had many highways – but roads in the mountains).
I think that these results show that there are reasons to be concerned and I think that so many hours without break would only mean more passengers' life at stake.
What do you think about the conclusions and the new EU regulations? How would you feel to find out at the end of a flight that the pilot and co-pilot slept at some point (in the same time)? Shouldn't there be some measures to have 2 pilots to fly in shifts 8 hours (for instance, truck drivers need to take breaks and sleep each 8 hours).