Exotic Hotel in the Netherlands: "Divorce Hotel"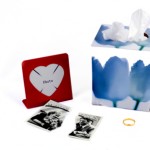 Divorce fast and smoothly using Dutch 'Divorce Hotel'
Well, this is a very interesting and impressive idea. Though most of the hotels encourage love, there is a hotel concept that helps you… get divorced! It all happens fast and smoothly in the Netherlands: couple meets mediator and lawyers to split assets and the documentation to end marriage completed in two days. Moreover, guests can stay in separate rooms, are treated with care by the staff and everything happens behind closed doors.
For the mediator and lawyers – there is a fixed fee. Of course, the couple must still be talking to each other, for if they cannot understand, they are advised to go to court in order to get divorced.
But for all those wanting a fast and smooth divorce, the concept of "Divorce Hotel" is a perfect one. The entrepreneur Jim Halfens was the one who came up with this idea and he "said he spotted a gap in the market in a country where the average divorce can easily run into five figures and take months to complete.
"When they leave the hotel, all work is done," Halfens told Sky News. "The only thing that happens then in Dutch law is that they have to show the agreement to a judge in the Netherlands and that takes a couple of weeks.
"They walk divorced out of this door and to make it official takes a couple of weeks."
He uses a number of high-end boutique hotels around the country, including the smart Carlton Ambassador Hotel in The Hague." – as we find out from this article.
The concept is so fine that televisions are interested in filming some TV series here.
What do you think of this idea?