Eco friendly: Regular scheduled flights of Lufthansa with airplanes using biofuel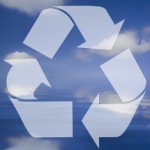 A Lufthansa Airbus A321 with the registration D-AIDG – a plane that will fly four times a day on the Hamburg-Frankfurt-Hamburg route – will have an engine run on a 50/50 mix of regular fuel and biosynthetic kerosene, with the biofuel approved by the American Society for Testing & Materials (ASTM).
Now, that's news, right?
When I first saw the title of the news on a website I thought that it must be something that will happen – as in sometime in the future. But no, it's happening right now, for Lufthansa launched this program as a six months trial.
"During the six months test run period, the use of biofuel will reduce CO2 emissions by up to 1,500 tonnes."
That counts for something!
I see that there are many companies trying to be more ecofriendly. When announcing big plans for future airplanes, many people ask what type of fuel will they use in the future. Here's a company trying to be more eco friendly in the present.
I'm curious about the results of this trial period – but we have to wait for these 6 months to pass.