Samsonite Scooter – luggage turns into a scooter
Samsonite sounds familiar? It should – for it's a provider of different traveling and not only bags. It seems however that Samsonite went further and offers Samsonite Scooter the luggage turns into a scooter.
A business man might use it. Imagine having your laptop in a bag that transforms in a scooter allowing you to get to work. Maybe even a traveler?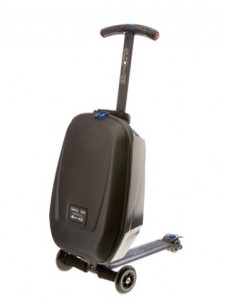 "The specs say it can hold 20kg and carry a rider weighing five times that for those crucial dashes to the check-in counter." I found out from an article. Here's also a video with a review.
What do you think about this bag? Would you buy it?