Groupon Getaways™ with Expedia – the new travel deals site. Potential problems?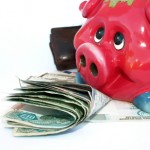 From an official press release by Expedia we find out that Groupon – a famous deals site – partnered with Expedia – the world's largest online travel company – and formed  Groupon Getaways™ with Expedia the newest travel deals site.
"Groupon Getaways with Expedia will offer consumers deeply discounted, highly compelling travel deals from among the more than 135,000 hotels worldwide that work with Expedia. Starting in the US and Canada, with plans to expand to other countries, Expedia and Groupon plan to also include package deals, airline tickets, car rentals, cruises and destination activities. The deals will follow the proven Groupon model, in which customers have a limited time to buy a discount voucher good for future travel."
Now it's clear that any traveler wants to make as much economy as possible, and keep the money in order to spend them on different activities, souvenirs etc.
Discounts sites are famous and used in many countries successfully. Groupon has created an international notoriety, Expedia is also a very well known (and used) travel website.
Groupon Getaways™ with Expedia seems to be the next big thing in traveling reservations.
But one question appears: What impact will this website and concept have on travel businesses  worldwinde? I heard many discussions regarding the big hotel discounts one may benefit from using services like Booking.com. Many hotels are complaining about their very low profit rate due to those discounts offered.
Will Groupon Getaways™ with Expedia have the same impact on businesses? What do you think?