The most important thing as a traveler – the golden rule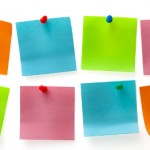 Each person that travels discovers new places, enjoys new foods, people, countries, cultures and so on. In order to manage to really have a great time, I think that there is a golden rule of traveling, something that can be considered as the most important thing a traveler should do.
This thing/golden rule is very simple, yet not used unfortunately by everyone – though it's not available only for some people, but is truly for everyone.
Document yourself!
Yes, I think that this is the golden rule of traveling, the thing each traveler must do. Here are the reasons why I believe this is the golden rule:
document about the culture and you won't be caught unprepared, you won't make a fool out of yourself and, most important, you won't do anything wrong. Different cultures mean different rules that one must obey. It is important to know the specific of the area you are traveling to in order to be dressed, to speak and act properly.
document about the money – national money, rate exchange, potential problems, regular prices etc. In this way you will minimize the chances of getting robbed – paying 10 euros for a Cola for instance.
document about the weather – it is important to know the specific weather conditions in the area you are about to visit. This will enable you to take proper clothing and plan your visit there better (to know whether it's rainy and so on). Document about the weather prognosis in the period you visit that area – also for a proper planning of the trip.
document about local problems – be informed (the who has information, has the power). Stay up to date with the situation in the country, nearby areas, zone and city. You may end up canceling your reservation if you find out about fire problems or a mutiny, but this way may be the only one guaranteeing you remain alive.
document about the specifics – find out as much as possible about customs, specific food, festivals and so on. In this way you will be able to choose the perfect time for a vacation in a certain city and maximize your opportunities to view and experience great local stuff.
document about the touristic objectives – also another very important thing because by knowing what is there to be seen, you can make a proper visiting plan. You'll be able to choose touristic objectives in an area one day and other to view in the next days. Also you'll be able to find out what is there worth visiting – and proper moments of the day. For instance in Vienna the light show fountain should be visited at down/by night in order to admire the colors.
document about prices at tourism agencies or online – in order to make the best choice of an offer – and not to risk being tricked – you should have an idea about accommodation prices, conditions etc. You can find out many interesting tips and tricks online, you can read about other travelers' experiences and so on.
Document, document, document and than document yourself again! Research! That's the golden rule of traveling! I always document myself before choosing a destination, before choosing a given period for my trip and so on. I'm prod to say that documenting made the difference, helped me better planning my vacations.
And no, if you document, that doesn't mean you wont be surprised or have anything new to discover once you get at your destination. It means you have a good start and the opportunity to make the best of a vacation 😉