Travel and work: The best countries to teach English without a TEFL degree
Whether you just finished college or are at that moment when you're tired of the 9-to-5 schedule and want a bit more freedom and flexibility, it's always great to travel. For those who want to travel on a longer-term basis – or even to try to live somewhere for a longer period of time – it's important to know what jobs are available for travelers.
As many people know English, teaching English becomes a job to consider when traveling. But what if you don't have a college degree?
In that case, a Tefl degree comes in handy.
Let's discover the best countries to teach English without a degree.
I'll also include details about the countries with the lowest average monthly costs so that you can decide where to go next.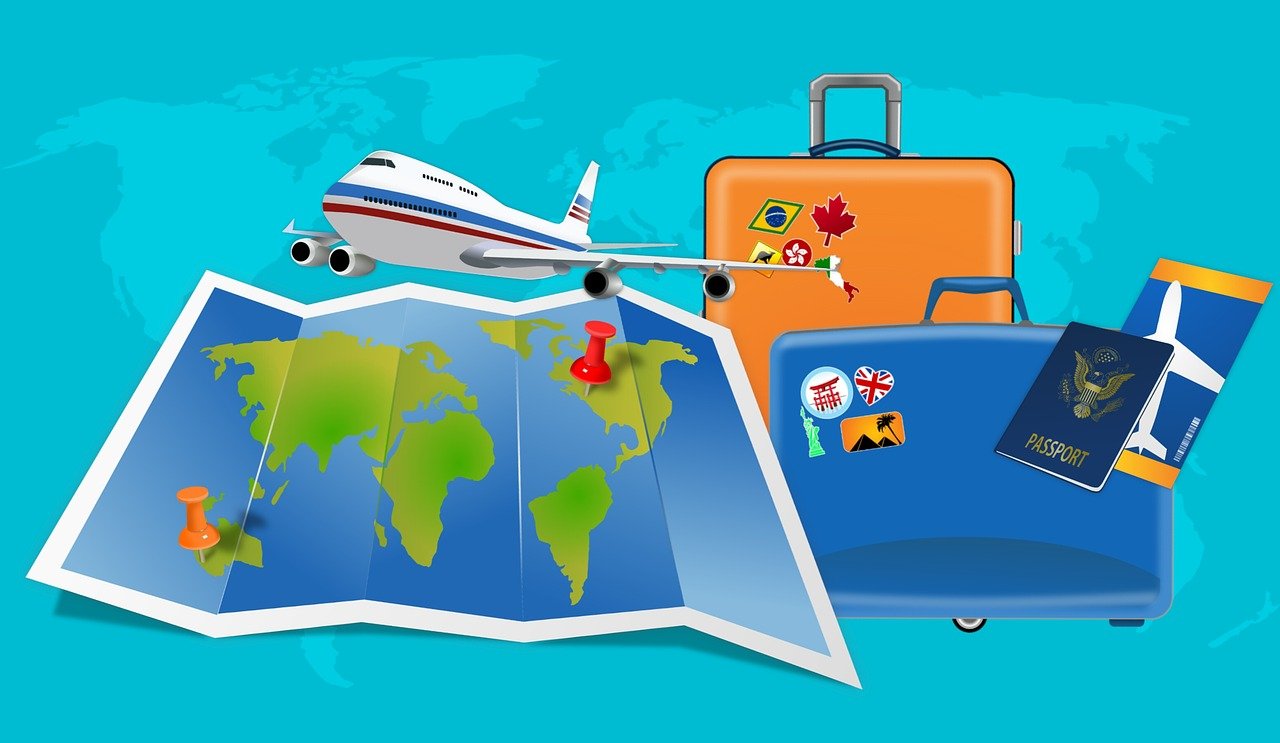 The best countries to teach English without a degree
1. Argentina
According to The TEFL Academy – who helps you get qualified if you want to consider teaching English abroad – Argentina pays the highest monthly average salary that doesn't require a TEFL degree – $2960.
As Buenos Aires is a popular international travel destination and a big city, offering numerous activities to all its locals and visitors, teaching in Argentina may be very tempting.
Let's not forget about the famous tango, or the wine and steaks Argentinians are famous for.
Add to that the splendid Patagonia region (Perito Moreno Glacier is a must-see) and Iguazu Falls and you may never want to leave the country!
2. Greece
In this country, you can make $2700 without needing a TEFL degree.
Given the splendid landscapes, amazing islands, and famous Mikonos, Athens, tasty food, and beaches, it's no surprise that people from all over the world come to visit Greece. That is why it's vital for the locals to speak English – and this may be your opportunity!
3. Mexico
If $2000 is OK for you as an average salary, and you like mariachi bands, Mayan temples, Mexican food, festivals, and beaches, then Mexico may be the country for you.
Mexico ranks 7 in the top of the 10 countries with the lowest monthly average costs, according to The TEFL Academy, with an average amount necessary of $480 / month. At $2000/month, you'd have quite a profit.
4. France
$1388 – that's how much you can make, on average, without needing a TEFL degree. Staying in France for a longer period of time will definitely be an enchanting experience.
From Disneyland Paris to the castles on the Loire Valley, from Paris with all its splendid and interesting things to see and do, to all the other amazing cities, from cheese to wine and crepes, France has a lot to offer to its visitors.
5. Spain
Next on this top of countries that pay the most for teaching English without a TEFL degree is Spain. A country with an amazing culture and so many cities to explore (think Seville, Madrid, Barcelona, to name just three put of the numerous wonderful places to visit in Spain), each with its own special attractions and charm, Spain pays on average $1125.
6. Italy
Another country with a plethora of cities to visit, Italy offers on average $1035 to those coming here and wanting to teach English without a degree.
As it's a charming country with beautiful landscapes, famous attractions in gorgeous cities (think of Rome and its Colosseum, or Venice, Florence, and Milan for instance, but there are plenty more) with a relaxed atmosphere, access to many beaches, great food (pizza or pasta anyone?), you may easily find yourself tempted to make Italy your home-base for a long period of time.
7. Nicaragua
Perhaps you may be surprised to see this country on this list, but Nicaragua is next on this top as it pay on average $970 as a salary for a job that doesn't require a TEFL degree. Central America's largest country is home to several amazing lakes and volcanoes so if you want to explore it more, while also earning money from teaching English, you may do just that.
The country ranks 5th on the top 10 countries with the lowest cost of living – of only $443, on average, per month. So you'd still be left with some money by teaching!
8. Poland
You can earn $950 in Poland without needing a degree. If you want to visit this European country and spend a longer period of time here, you can explore teaching English jobs as a way to fund your travels.
9. Costa Rica
A popular travel destination, Costa Rica pays, on average, a salary of $830 to those who don't have a TEFL diploma.
Given the spectacular views and beaches, as well as the numerous activities to experience in the country's national parks, you'll definitely find many things to do in your spare time here.
10. Cambodia
You can earn $650 for a job that doesn't require a TEFL degree in Cambodia. Angkor Wat will definitely be on your travel list, but you'll also have the chance to discover the local culture and many other amazing places to visit.
The top 10 countries with the lowest average cost of living
As I mentioned at the beginning of this article, the infographic from The TEFL Academy includes, apart from the best countries to teach English abroad, the top 10 countries with the lowest average cost of living and, without further ado, here there are.
In Uruguay, you'll only need, on average, $155 / month as the average cost of living. Next on the list is Russia with $295, while Romania, my country, ranks three on this top with an average monthly cost of living of $308.
Argentina ranks four – $340, while, as mentioned above, Nicaragua is the fifth country on this top – $446.
Next on this list is Bolivia – $468, while the 7th place is occupied by Mexico – $480. The eighth country is India – $495, the ninth is Colombia – $498, and the tenth is Chile – $500.
As you can easily notice, there are only two countries present in both tops – Nicaragua and Mexico, and Mexico offers the highest profit (calculated as the potential salary minus the average monthly cost of living.)
Of course that, when choosing your next country to teach English, you should consider other factors too – not only money – such as security, climate, personal preferences, etc.
One thing is clear: there are many people who teach English – on- and offline. Some do it with a university degree, others have a TEFL degree, but there are also people who many money from teaching English without having a degree and there are many countries where you can do just that!
Teaching English Jobs
As I mentioned, I liked the infographic by The TEFL Academy and I found it useful, worthy to be shared, thus I wrote this article.
If you are considering a teaching English abroad job, then you should start by taking into consideration the information above and then by checking the available jobs as an English teacher abroad. Best of luck in finding your dream job and being able to travel while working!