The ultimate guide to Los Angeles by a local
Fancy a trip to Los Angeles? It's understandable as this is a great city with numerous things to see and do. To help you plan a perfect trip to the City of Angeles, I have a great travel guide for you that contains everything you need to know. So, here's the ultimate guide to Los Angeles by a local – Mona from Mona Corona. Discover the top attractions in LA, off the beaten path things to do in Los Angeles, where to eat and where to stay, and tips.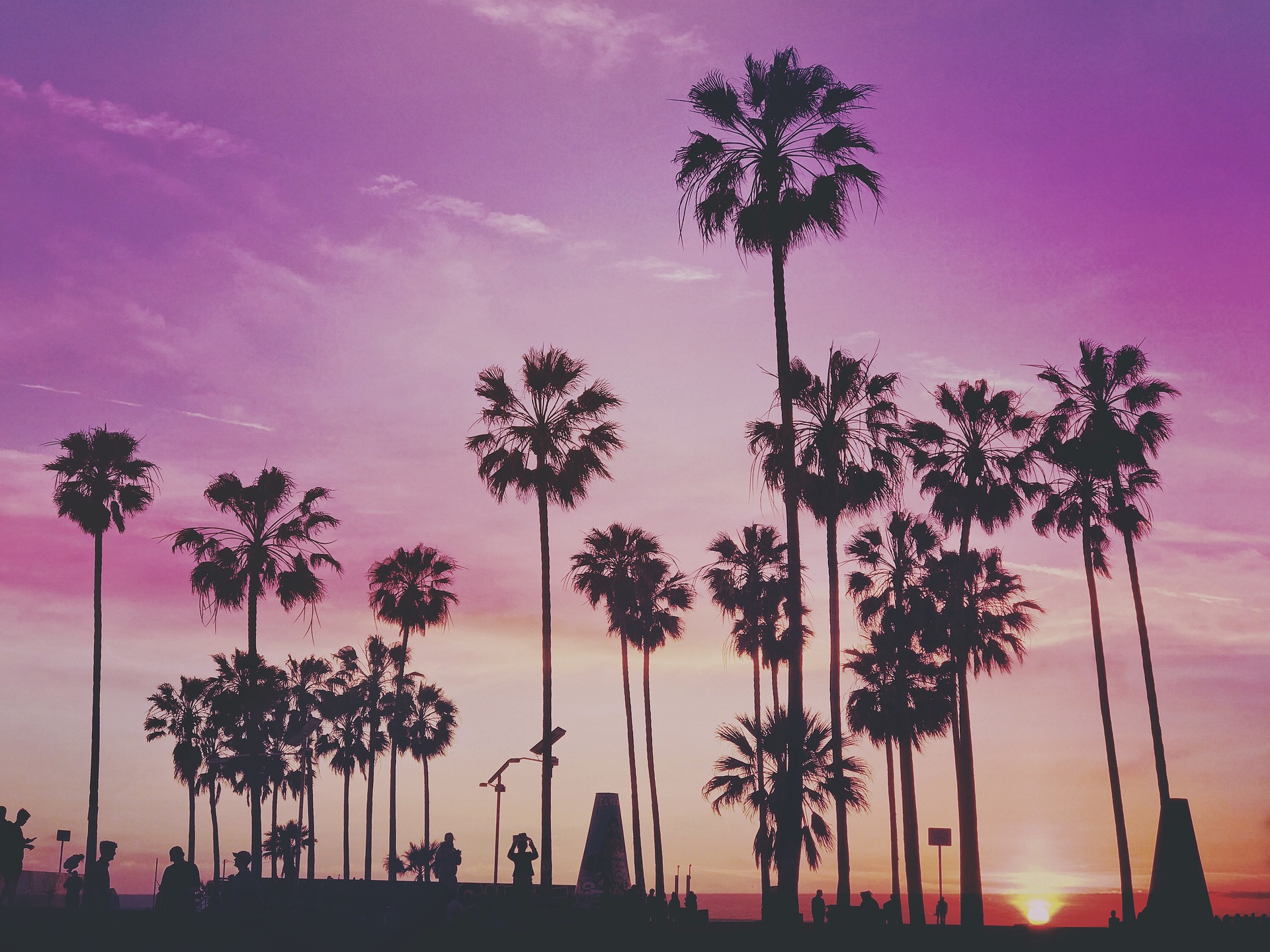 The ultimate guide to Los Angeles by a local
Los Angeles is one of the best cities on earth. With perfect weather year-round, beautiful beaches, sprawling mountains, and a bustling city life, there is something here for everyone in the City of Angels. Los Angeles at its core is the land of opportunity; where people have come from all over to build a life in pursuit of the American dream. This diversity lends itself to birthing a city of vibrant culture, where influences from all over the world can be found every place you turn.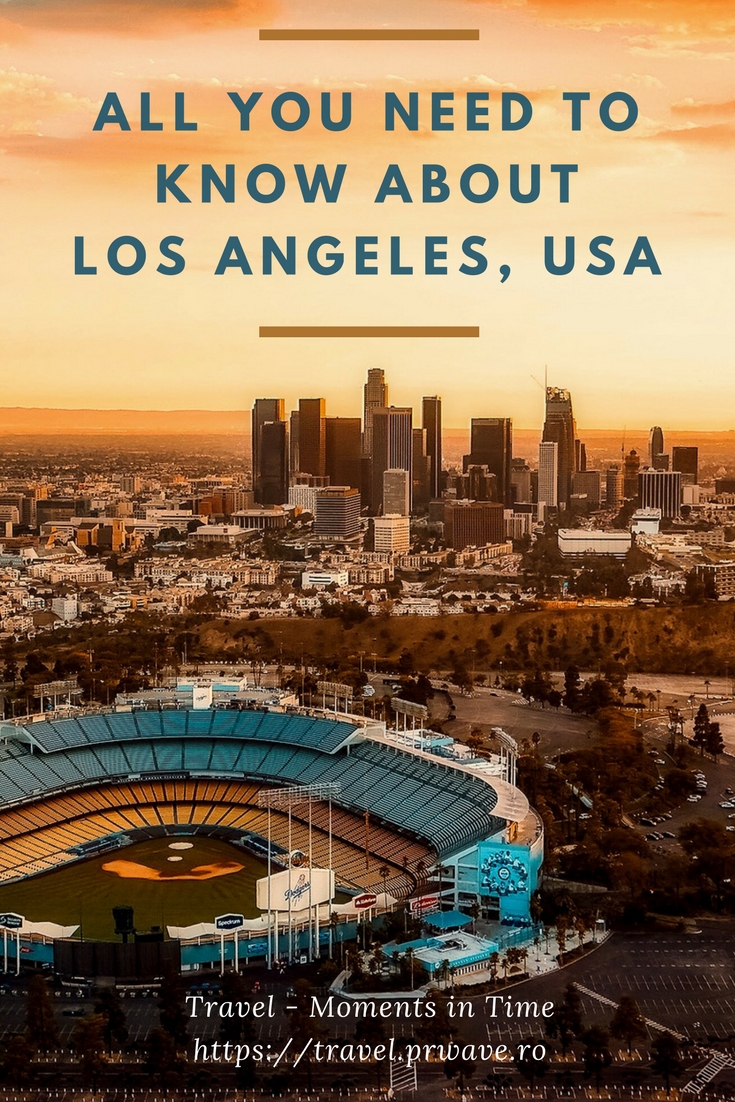 Los Angeles attractions
Beaches
Venice Beach – Visit the colorful Venice Boardwalk for a taste of classic LA beach culture. The boardwalk is filled with quirky shops, street vendors, and makes for great people watching too.
3rd Street Promenade and Santa Monica Pier – 3rd Street is a great area to shop, eat, and walk around in; and the nearby pier offers games, rides, and a giant Ferris wheel that lights up beautifully at night.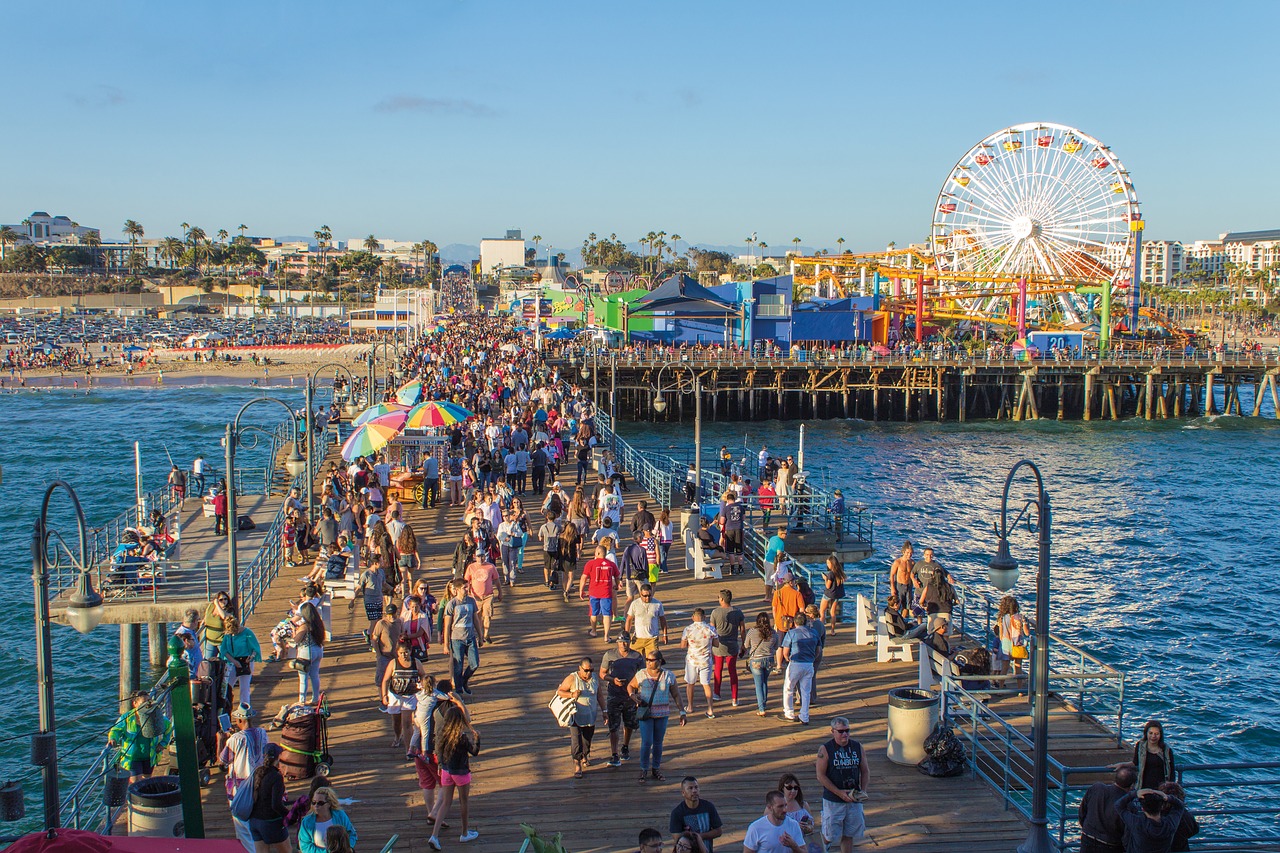 Malibu – The city of Malibu offers the most beautiful beaches in Los Angeles. If you are looking for a beach day, the drive up the beautiful Pacific Coast Highway is definitely worth it to get to experience the many pristine and inviting beaches that Malibu has to offer.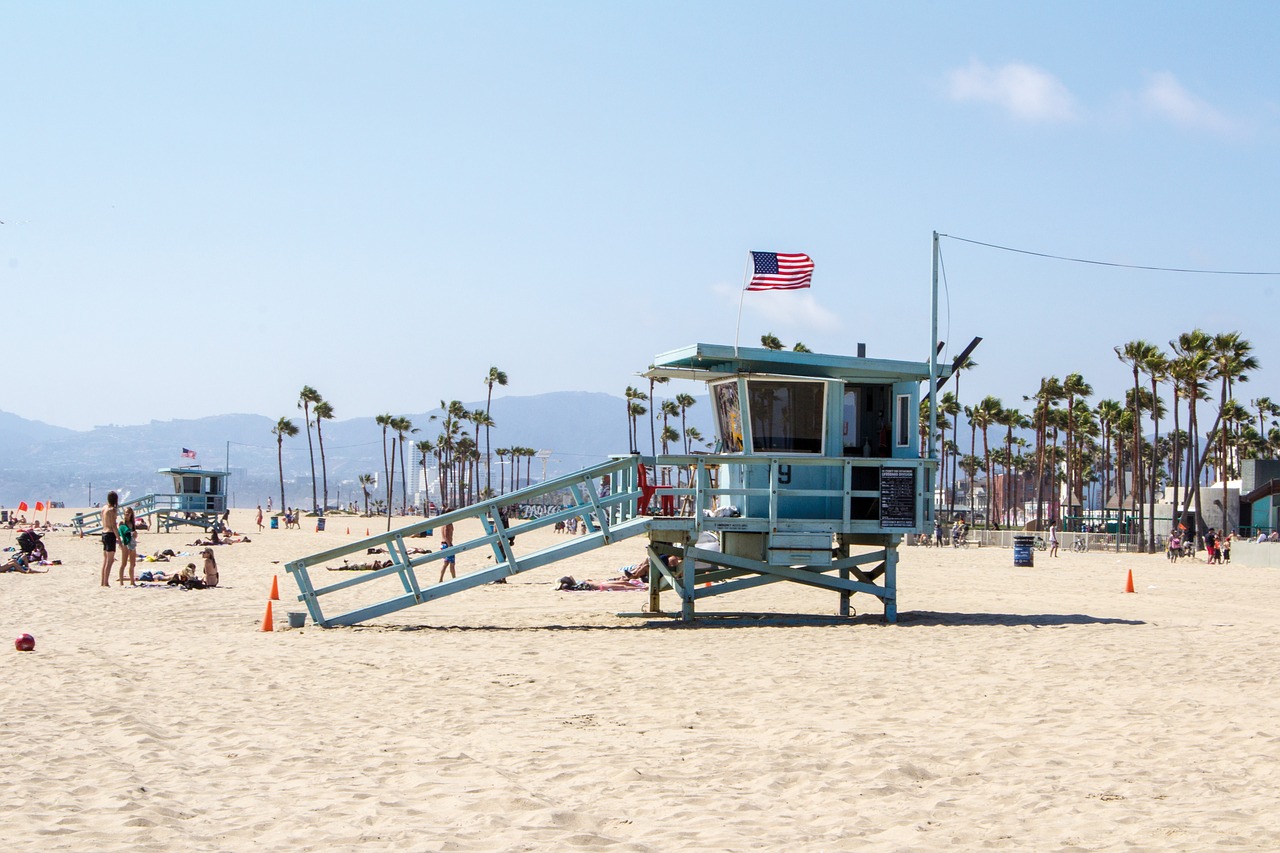 Museums
LACMA – The Los Angeles Contemporary Museum of Art is one of LA's most iconic museums. With both rotating exhibits and a fantastic permanent collection, LACMA is one museum that should not be missed. The iconic light posts outside of the museum also make for a famous photo op location.
The Getty Museum – The Getty is a classical art lover's dream. It is an expansive museum with beautiful architecture and also offers amazing views of the west side.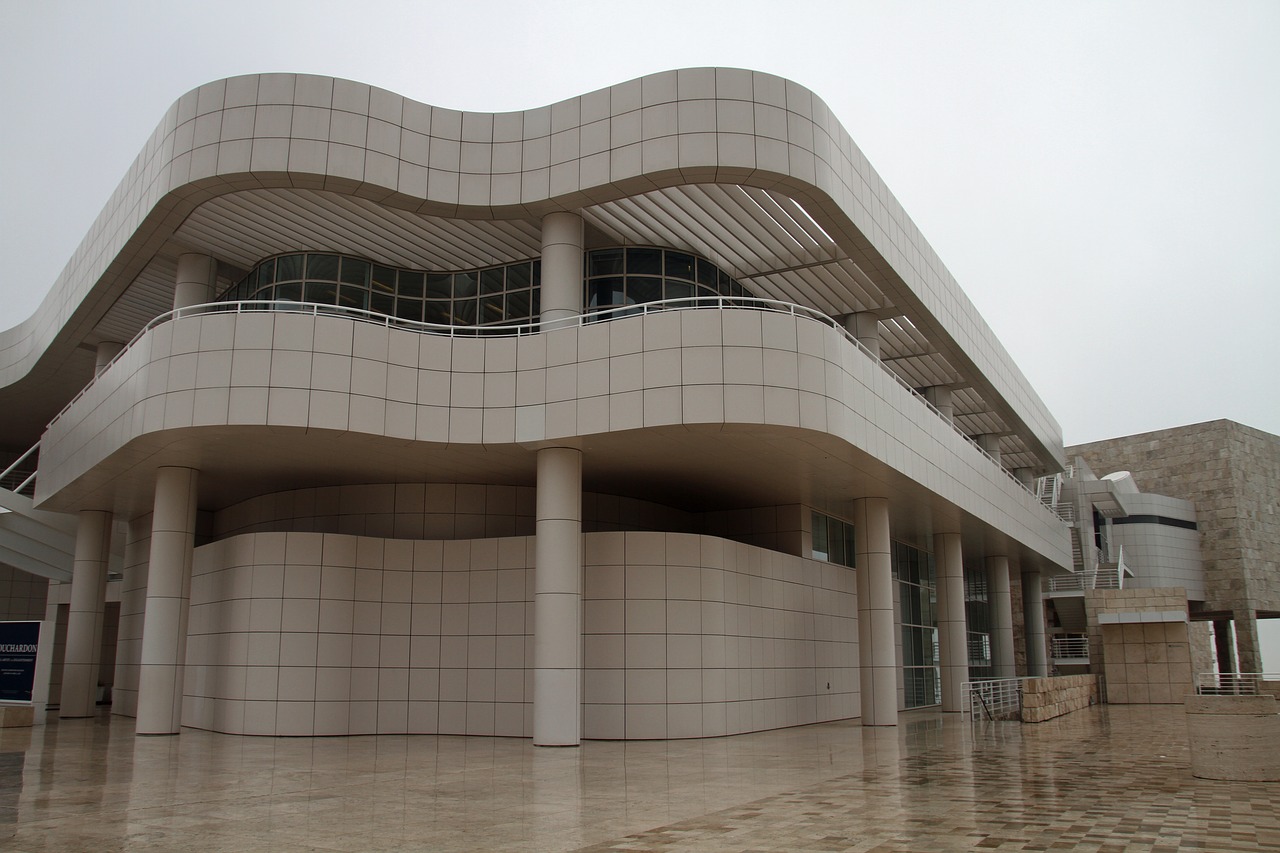 The Broad Museum – The Broad is another contemporary art museum that is home to Yayoi Kusama's famous Infinity Mirrors. If you like your art with a side of great Instagram photos to bring home as souvenirs, the Broad is definitely the museum you should visit.
Hikes
The Griffith Observatory: The Griffith Observatory is the best place to see sweeping views of the city. Take a hike up the trails to visit the famous Hollywood Sign, while being able to admire the diverse landscape that is LA.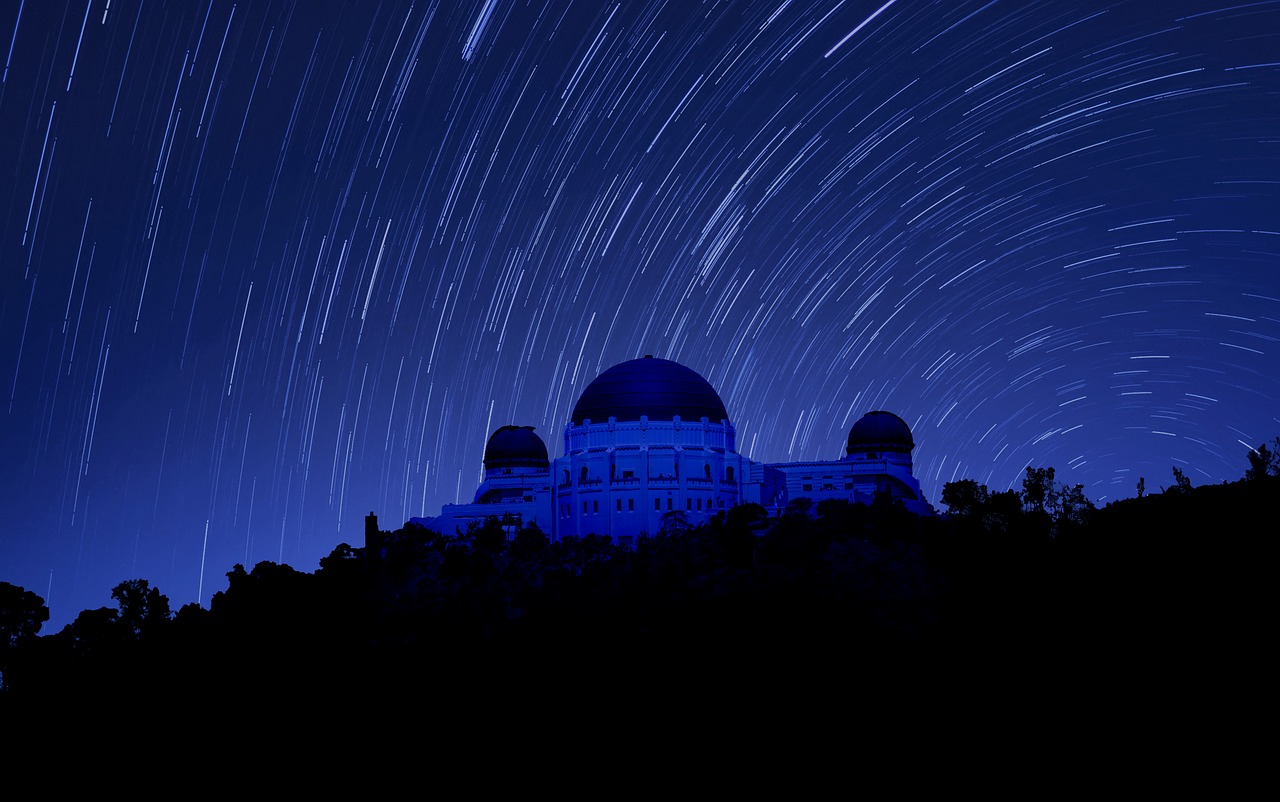 Runyon Canyon – The hike up Runyon Canyon is probably the most famous hike in all of LA. It is the spot to see occasional celebrity sightings, and is packed with Angelenos (people who live in Los Angeles) every weekend.
Shopping
Yes, you can go street shopping in LA and you will be happy you did that. Use this Los Angeles travel guide to decide where you'll go shopping on your visit in the city!
Rodeo Drive – The famous Rodeo Drive in Beverly Hills is home to all the designer and high end brands. It is a beautiful area to walk through and draws crowds in hopes to spot the rich and famous.
Melrose Avenue – If you love shopping, Melrose should definitely not be missed. The street is lined with everything from high-end and upmarket boutiques to various vintage and thrift stores. The Melrose Trading Post is a weekly flea market that occurs on Sundays at the corner of Fairfax and Melrose and is a great place to find unique and one-of-a-kind clothes, furniture, records, and more.
Century City – Century City is the best mall in LA. It has department stores, both main-stream stores and independent boutiques, a movie theater, restaurants, and the fantanstic Eataly food hall.
The Grove – The Grove is another outdoor mall that is small and pretty to walk around in.
Hollywood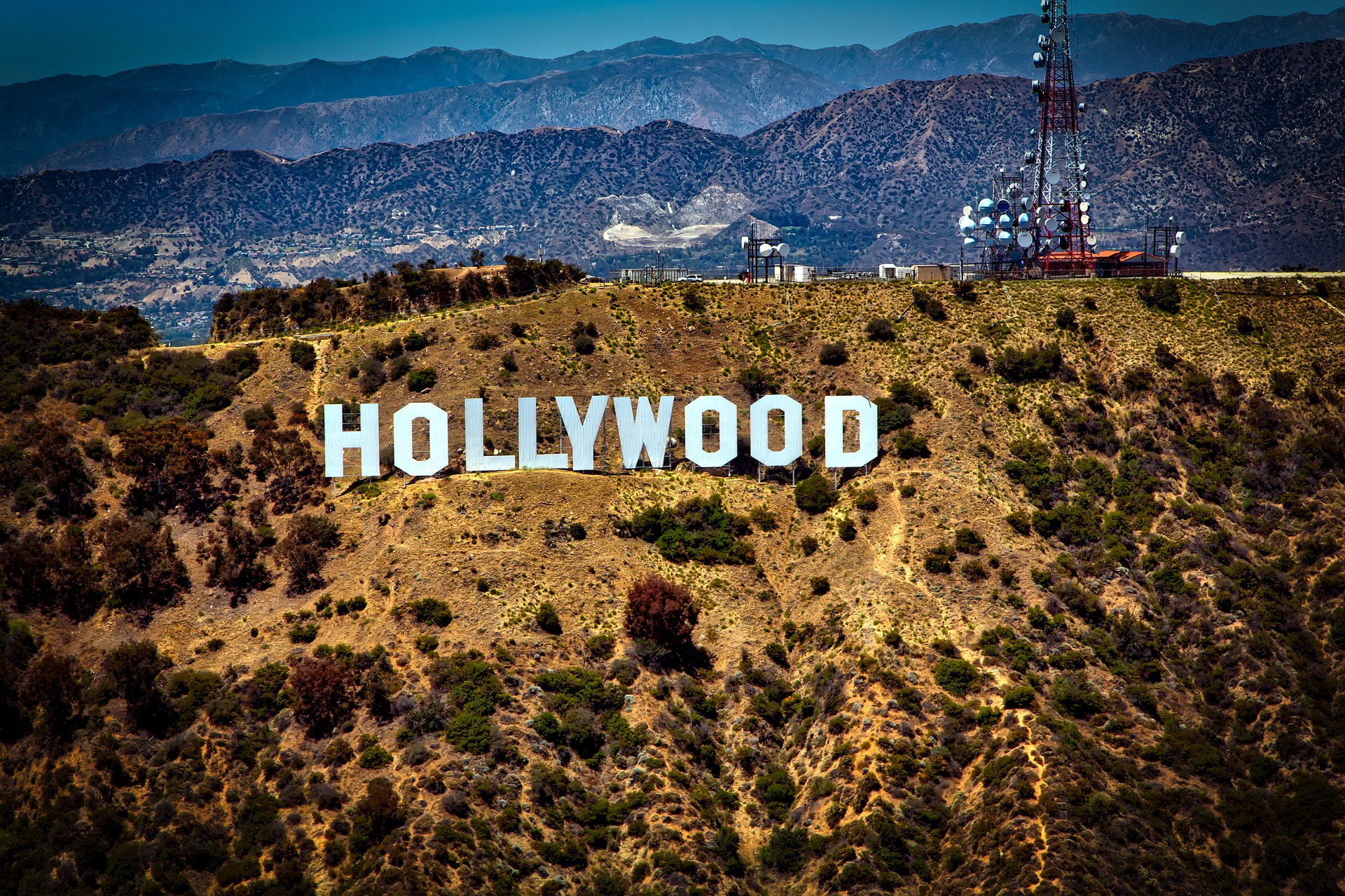 Hollywood Walk of Fame – The Hollywood Walk of Fame is located at the corner of Hollywood and Highland and stretches past the historic TCL Chinese Theater. In this area you will also find the famous Hollywood Wax Museum where you can gander at wax replicas of all your favorite celebrities.
Sunset Strip – The Sunset Boulevard strip in Hollywood is the most famous street in LA. At night, it comes to life with the various bars and famous night clubs.
Los Angeles Off the Beaten Path
There are many interesting off the beaten path things to see and do in Los Angeles. So, when deciding what to do in Los Angeles, make sure to include some lesser known attractions on your list.
Echo Park – Echo Park is a small hipster neighborhood near Downtown and is known for their large and beautiful lake. Come on a weekend to paddle boat, hang out, or have a nice picnic amongst the many locals who frequent the lake's park.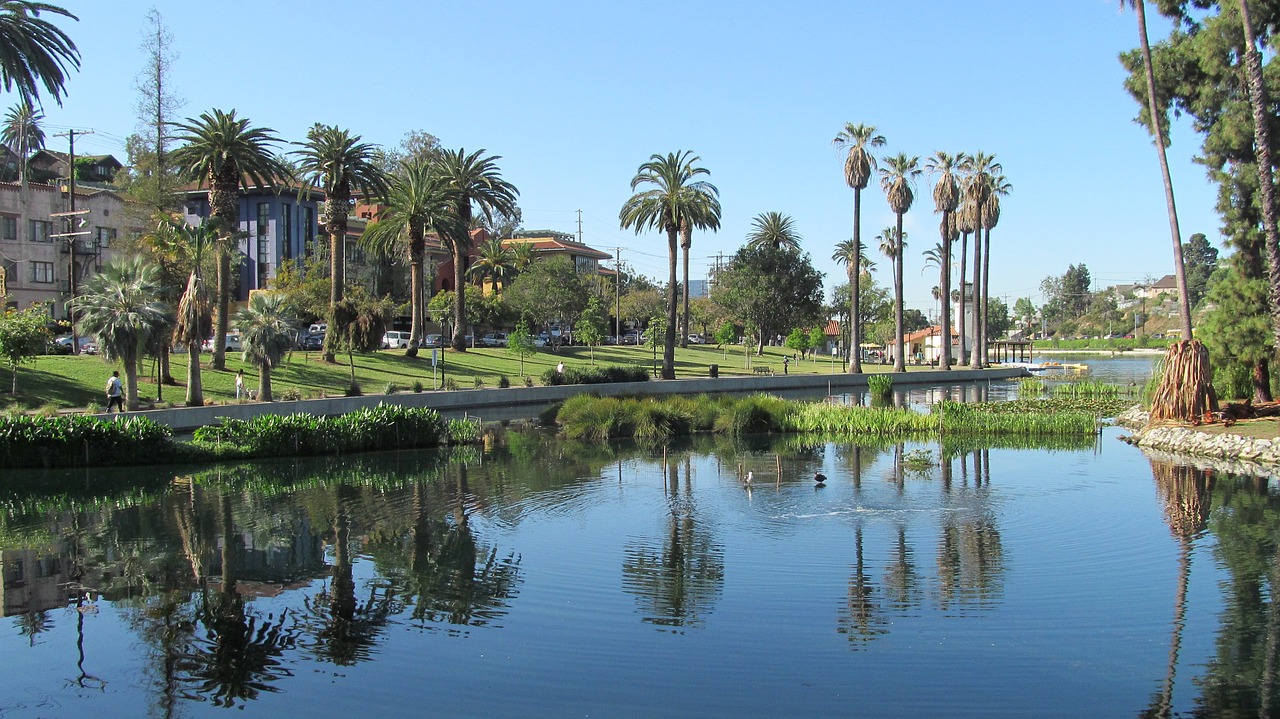 The Huntington Gardens & Library – The Huntington Gardens is a massively beautiful estate with gardens of all kinds of botany. Spend the day getting lost in its natural beauty, and take a break in the afternoon to have high tea.
Malibu Wines – Malibu Wines is a fun place to hang out on the weekend and you guessed it – drink wine! There are picnic benches and live music so pack some snacks and come thirsty for a tipsy afternoon.
Clifton's Cafeteria – Clifton's is part cafeteria, part bar with different levels and rooms to drink or be amused with live entertainment.
The Magic Castle – The Magic Castle in Hollywood is a member's only magic club. In order to attend you must be invited by a magician who works there. Once inside you will be treated to a night of lots and lots of amazing magic.
Where to eat in Los Angeles
Cheap:
Pink's Hotdogs: An iconic hot dog stand in Hollywood
Guisados: Authentic and fresh street-style tacos
The Pantry: A famous 24-hour diner that's been open since 1924.
Egg Slut – Famous LA breakfast sandwiches
In N Out – Popular fast food burgers
Mid-Range, Good for Casual Lunch:
Urth Café – A trendy café with multiple locations throughout LA
Joan's on Third – Another hip café on the very trendy West 3rd Street in Mid City
Mainland Poke – Fresh poke bowls also on 3rd Street in Mid City.
Café Gratitude – A trendy vegan café
Gracias Madre – Vegan Mexican food by the same owners of Café Gratitude
Umami Burger – burgers and beers with multiple locations throughout LA
Pricier, Good for Dinner
Catch – A popular and trendy restaurant and bar/lounge
Nobu – Celebrity hot spot for sushi and seafood in Malibu
Bestia – My favorite restaurant in LA, located in the Arts District Downtown
Mozza – Pizza and Italian on Melrose Boulevard
Bottega Louie – Great food with a beautiful patisserie, so make sure you get dessert!
Sugar Fish – Popular LA sushi chain with multiple locations in LA
Where to stay in Los Angeles
For a fun LA vibe, stay at either the Standard in Hollywood or the Standard in Downtown LA. Also in Downtown is the Ace Hotel. Both these hotels have a fun rooftop bar.
If you have a bit more money to spend, the SLS in Beverly Hills is a beautiful hotel with some of the best restaurants inside.
If you're looking to save money, AirBnB is the best way to go. Pick a neighbourhood that you may enjoy such as Venice, Santa Monica, or West Hollywood and find an apartment within your budget to experience what it's like living as a local.
Insider tips for Los Angeles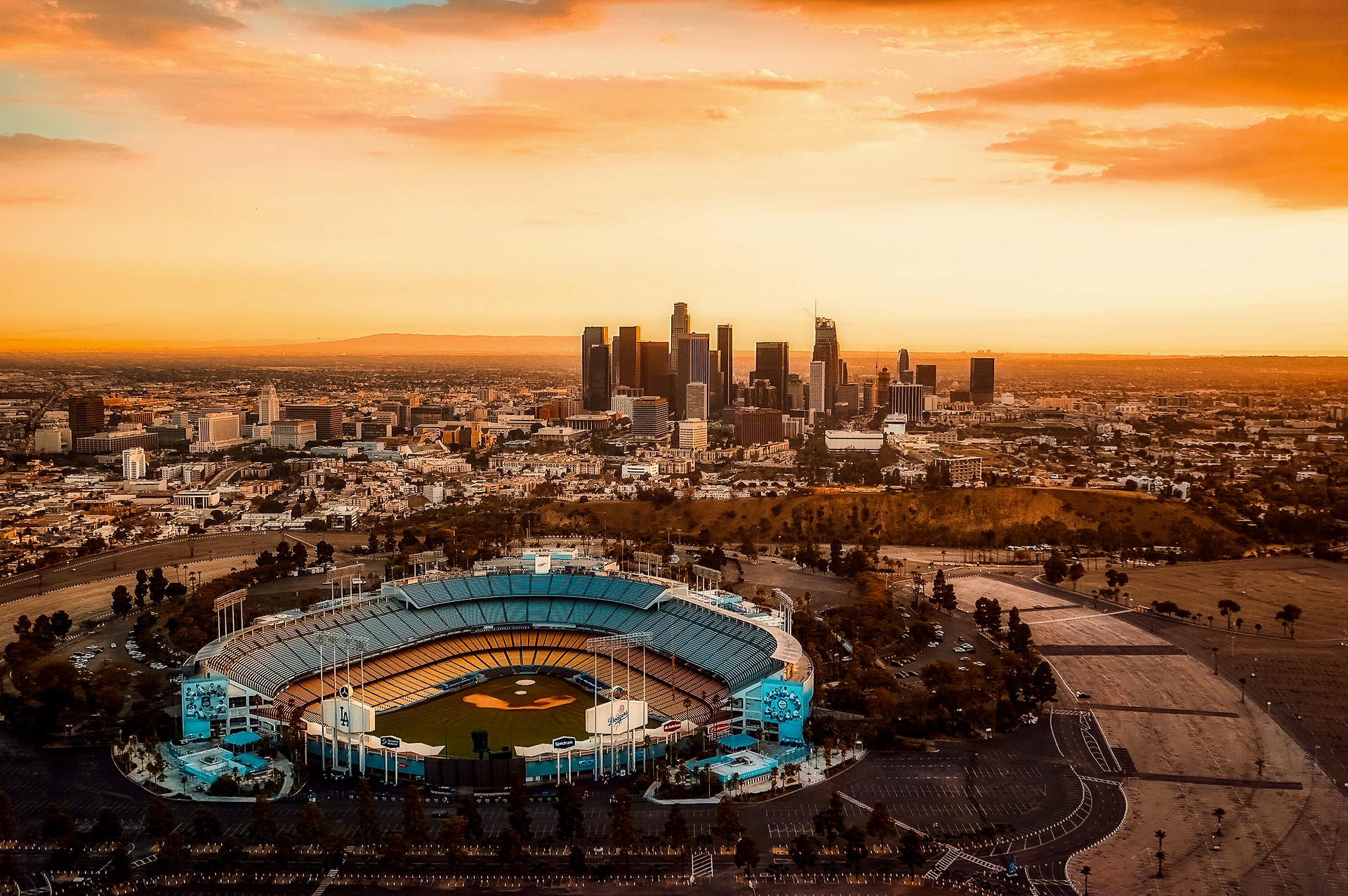 LA is a very broad and expansive city geography-wise, and the traffic can be a nightmare. A destination that is only 10 miles away can take 2 hours to get to if you're driving in rush hour. My recommendation is to plan activities that allow you to avoid driving from one area of the city to another during the morning hours of 7:00 – 9:00 am. And in the afternoon from about 4:00 – 6:30.
There is a big misconception that people in Los Angeles are mean, shallow, air-headed, or rude. Los Angeles is at the heart of the entertainment industry, so with that certainly draws people in with the wrong intentions. However the rest of us, especially we who were born and raised in Los Angeles, are kind, accepting, compassionate, and overall great people. LA's reputation for those that are money and fame-hungry only encompass a small percentage. So do come to Los Angeles with an open mind and get to know the positive attributes of Angelinos, such as the determination and drive that have brought success to many of our people.
About the author
Mona Corona is a luxury travel blogger born and based in Los Angeles. Follow her travels on her blog, www.monacorona.com and on instagram.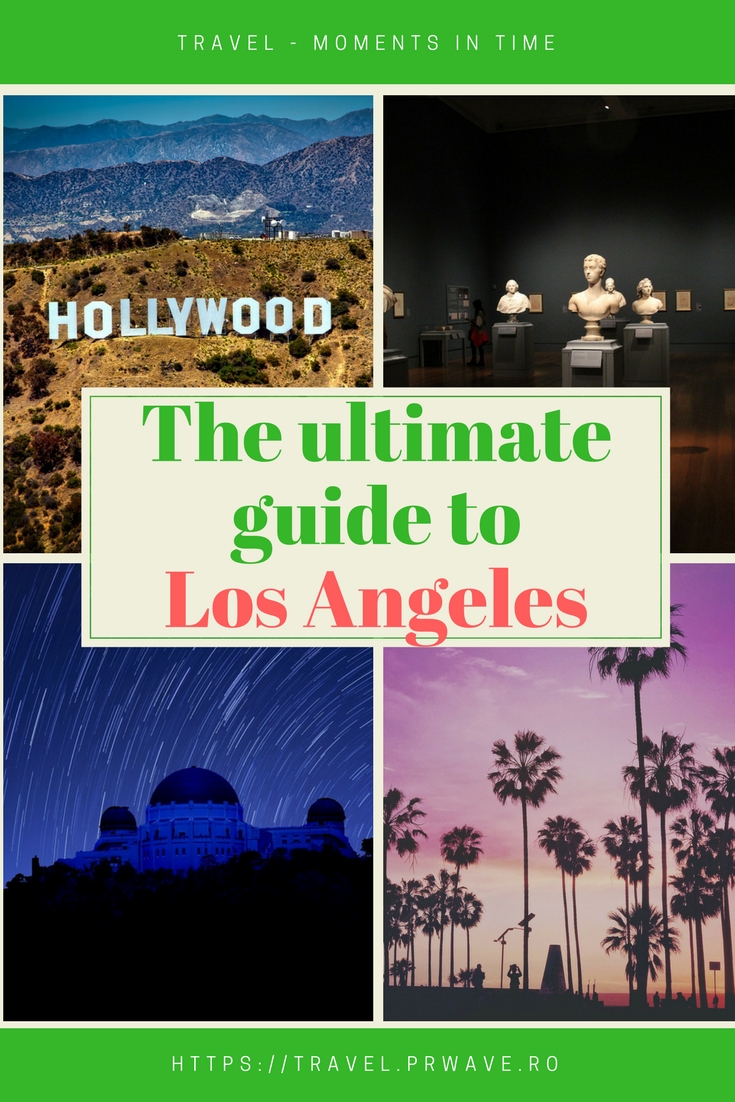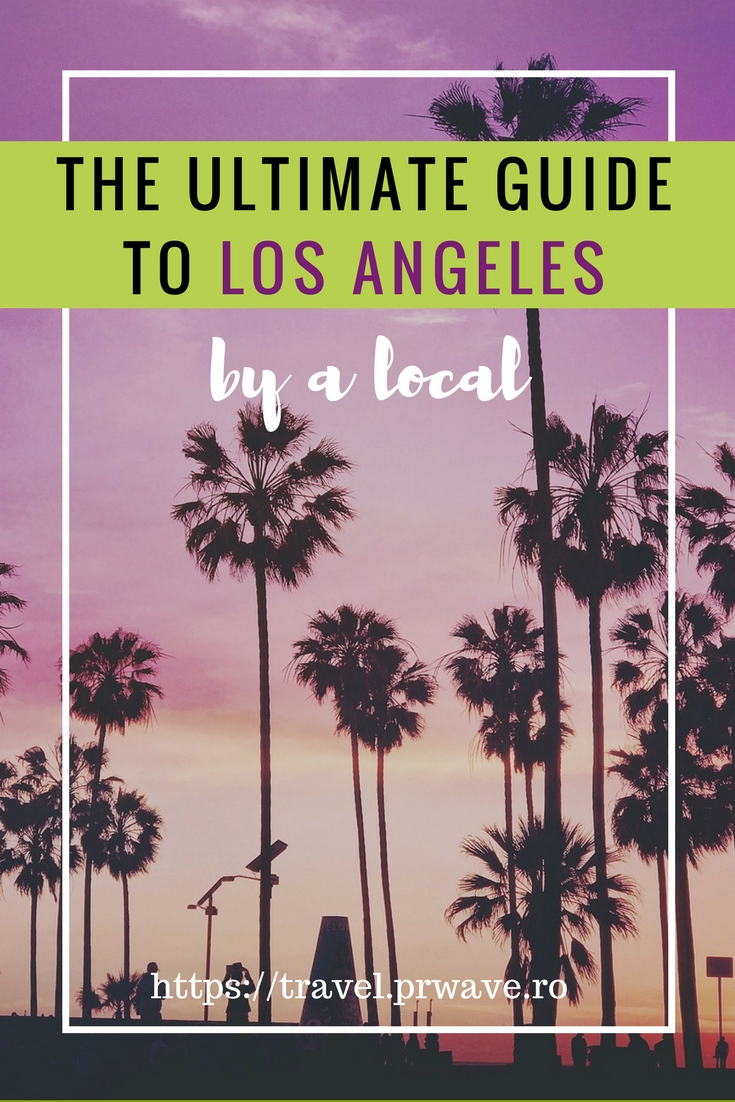 all the pictures included in this article are from Pixabay