Comprehensive Travel Protection for Travelers
From occasional travelers to frequent globe-trotters, everyone who travels internationally should have adequate travel protection. I view this type of service the same way I see my optional car insurance. You never want to use it, but you will sure be glad you have it in case of emergencies. One of the easiest ways to make sure you're covered on your journeys is to purchase comprehensive protection from Medjet Assist.
Why a Comprehensive Travel Protection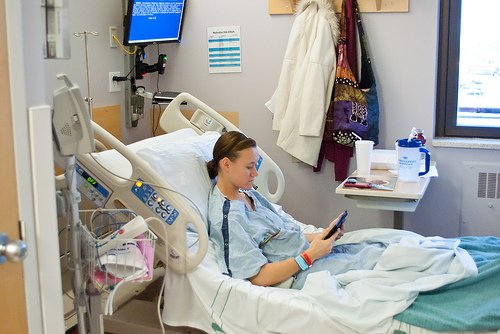 Image via Flickr by KkleinRN
Traveling is amazing and offers anyone the possibility to discover and enjoy the beauty of our earth. For every passion, numerous places across the globe offer memorable experiences.
But travel can also be dangerous. Accidents can happen, and not only to those who love adventurous activities. I know someone who had a major knee injury on a cruise and who needed hospitalization. A local TV star had a ski injury in another country, bumping his head and incurring other injuries. He also needed hospitalization. Having the additional protection offered through a renowned company helps in all the situations above as well as in many other similar ones.
Traveling and Terrorism
Unfortunately, over the past years, many European countries have experienced terrorist attacks. My husband was in some of the affected cities during those events, though luckily, he was far away from the blast sites. He is a frequent business traveler, and we also like to visit various countries together.
You can learn how to keep traveling after experiencing terrorist attacks on your trips while continuing to discover earth's attractions. But you should have additional protection while you do that.
Medjet Horizon membership provides useful travel advisories and additional protection that will come in handy in bad situations.
Benefits of Having a MedjetHorizon Membership
The MedjetHorizon membership also provides access to a comprehensive suite of security, health, and travel services.
Having a MedjetHorizon membership means that MedjetAssist will arrange medical transport from the emergency hospital where you are taken to your preferred hospital, the one you know and trust. This will save you money and time. The same membership provides various other travel protection options, so make sure to check the website for more information.
With this membership, you have access to the Classic Medjet membership features, plus travel security and crisis response services. This is a membership that all business and luxury travelers should consider, as they're often the main targets of robberies, kidnappings, and other attacks on foreign soil.
You should always enjoy each moment of your journeys, but you should also remember to prepare for the worst. That's why you should choose a membership plan that will help you when you need it most. Accidents can happen to anyone, and being covered with additional protection could make all the difference in the world.
Save