Essential items to pack for short trips
Planning a short trip is fun as you know you'll soon have a break from the daily stress. While preparing an itinerary is important, in order to maximize your time in a given city, packing plays a crucial role as well. I have a list of essential items to pack for short trips that I use when I make my bag for each trip.
I built this list in time, realizing what I really need on my trip and what I can leave at home. I try to avoid buying a thing that I could bring from home.
Now, when I travel by car, it's rather easy. I mean we have a sedan with a generous trunk. So, I can pack more clothes, accessories, or other things I think I might need.
Things are different when traveling by plane. In this case there are also two options: going on a longer trip – which automatically translates into checked luggage – or on a short one, a citybreak, which means, usually, going only with the cabin luggage. And, to go even further, this also depends on the company we are using, as they have different sizes and weights accepted for hand baggage, but this is a longer story.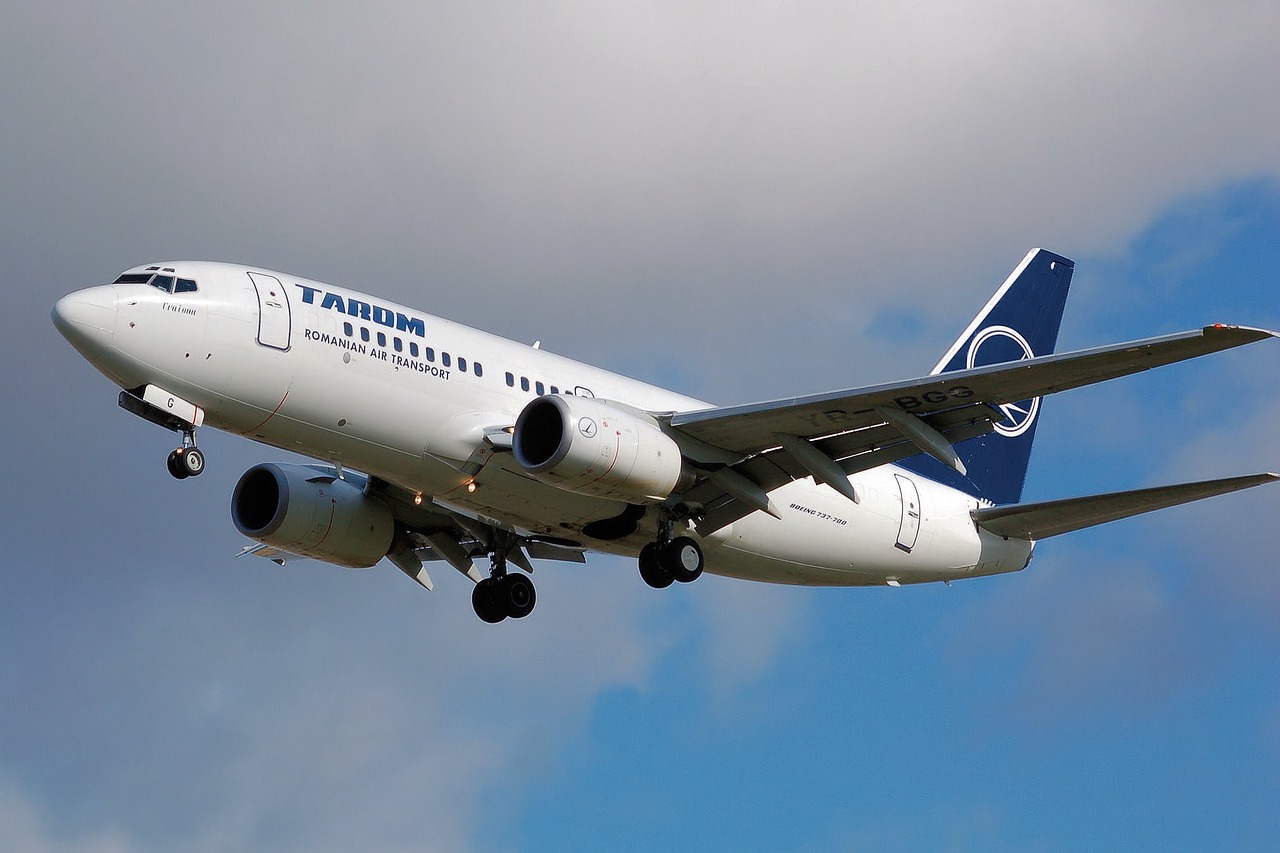 Tips for Packing the Essentials
I love having options, I'll give you that. I love having a few jewelry items to change. I love to have different clothes for each day and some spare ones in case it gets cold/I spill something on them, etc. So, usually I tend to have a tall pile of things to pack. And I do some shopping for travel supplies before the trip.
But then I stop for a second and I think: what are the items that I'm really going to use (meaning more likely to use than others)? And believe me, this is the moment when I leave many things at home.
So this is the most important recommendation: pack exactly what you know you'll use.
Check the weather to know what clothes are perfect for your trip. In this manner, you are not taken by surprise by rain/cold/hot weather
Choose a hotel that will give you the basics. I know, one can save money by staying at a hotel or other type of accommodation that does not provide toiletries, for instance. But I admit I like my comfort when I travel – that is why I don't travel very cheap – so I choose hotels with breakfast included, toiletries, bath items (towels, etc.) so that I don't have to bring them from home.
Leave room in your luggage for souvenirs. You might buy something nice, something for your home or for friends/family. You definitely want to have space for them – I'm referring to items bought from the places you are visiting or in the city, not from those you buy on your way back, after check in, from duty free shops.
Essential Items to Pack for Short Trips
While I don't travel by plane on a weekly basis like my husband, I can stand the engines' sound. But Andrei prefers to have that noise cancelled, so we have headphones/earphones with noise cancellation.
If the plane trip takes more than three hours, and especially if at least one of the trips is by night, I have a book to read. Not an ebook reader (Andrei has one, I prefer printed books).
Of course, I have a small set of make-up products (a black crayon and some eyeshadow make-up products) and the basic clothing – meaning something to wear in the 2-3 days of the short trip.
I have my camera in its bag (I usually use that as a purse while visiting museums – one less item – my purse – to take care of).
Specific items for the destination – it can be a beach towel and sun cream, sunglasses (what to pack for a day trip to the beach), or something else for trips to the mountains.
I also have my smartphone/tablet – keep in touch with people at home, being able to check my email, etc. Of course I don't forget my card, identification document (passport or ID), and some cash as I discovered that it helps to have some cash with you.
I also take a power adapter – if necessary. We also have a power bank – to be able to charge our mobile devices if the trip is long.
I also buy from the airport a bottle of water and something sweet to have with me in case I need them.
I also have some motion sickness meds (a pill called Emetix in Romania) and something for my nose, to be able to breathe. So yes, I need to have some meds with me. Not many, but the essentials:D
I also have perfume with me – yes, there are small "bottles" made especially for traveling and cabin luggage.
These are my essentials items for short trips by plane. They are not many, as I've said.
As you know, I believe in traveling. And I shared with you our tips on how to keep traveling after experiencing terrorist attacks on your trips along with many other travel tips and tricks. Having a list of essential items to pack for short trips will help you save a lot of time when preparing for your travels. Make sure to adapt this list to your needs – you can add special creams, if you require some – or other products you simply have to have with you. Or just cut some items that you wouldn't use.
But try to create the list with essential items to pack for short trips before your travels in order to pack faster and make sure you don't forget any important thing at home.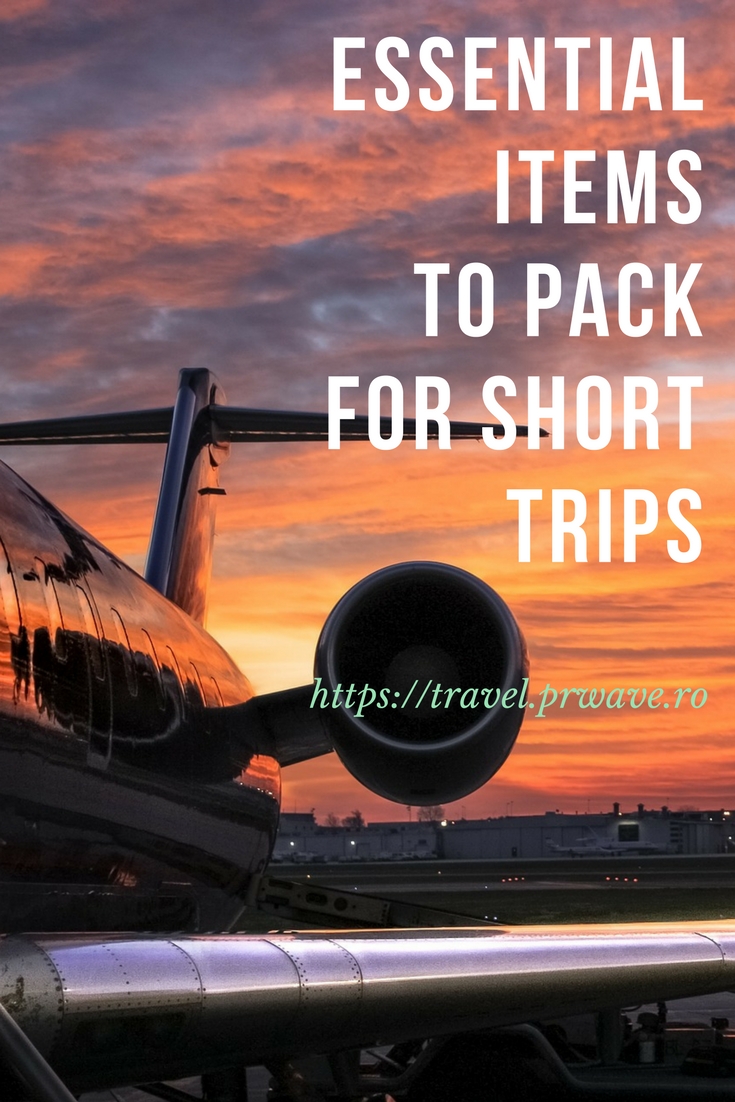 pin made using a photo from Pixabay
Featured photo source
Save
Save
Save