Why I don't travel very cheap
Nowadays there are solutions to go almost everywhere on this planet in an affordable way. "You are the only one who decides how you travel and where you go. There is no such thing as a much to expensive country/destination." I hear this a lot lately but I somewhat disagree.
First of all: I agree that if you are a nomad or if you are a perpetual global traveller without a huge pile of money, you need to find the most affordable travelling solutions. From travelling by train or even hitchhiking to staying only in hostels and eating in the cheapest places possible, you have some options. Plus, there are indeed many countries that are affordable per se (while others, such as Norway for instance), are pricier.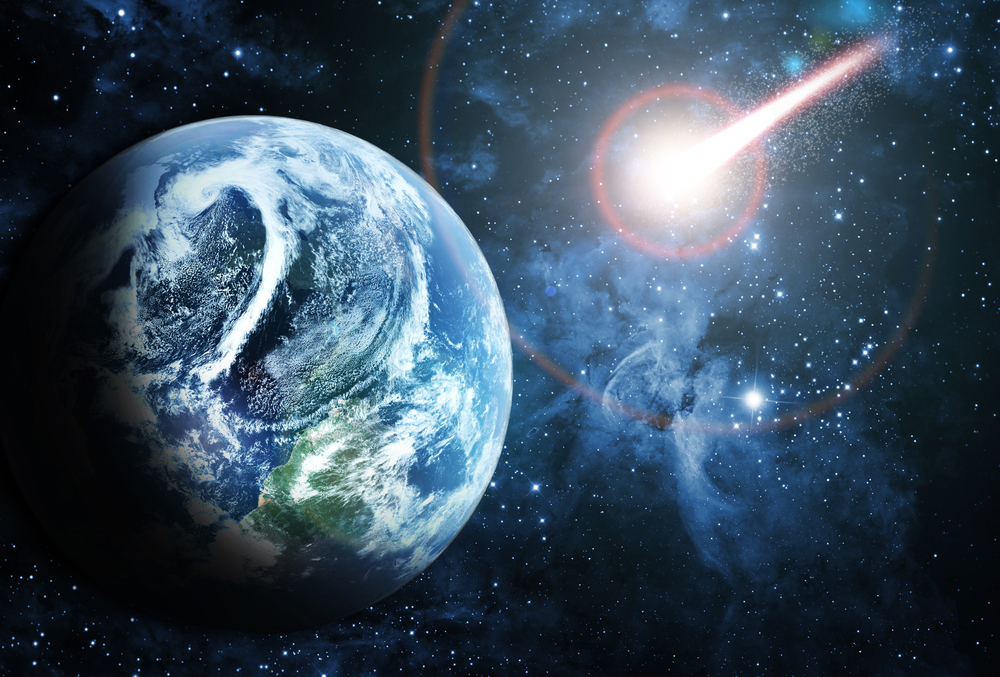 Planet Earth, photo from Shutterstock
Now, a little bit about me.
I admit I don't travel on a regular basis – I have a young child, we barely managed to built a house (with a loan, unfortunately) and I have some medical situations in my family that keep me from travelling as much as I'd like to.
I work from home, so I am constantly preparing meals for my family, do house cleaning (remember I also have a beautiful dog;) and she is allowed to stay inside the house).
Andrei (Ave on this blog) travels on a weekly basis with his job – he goes from country to country, his record was four countries in eight days. But no, he doesn't really get to visit much – as he goes there to work and rarely manages to see the light of day in one place. True, there are various cities he visited, even if on the run, so yes, that's a plus.
So, when I manage to have a break from this all, to go somewhere I want, to travel I admit I like the comfort. I need it!
I see my travels as both an opportunity to discover a country/city (interact with locals, visit as much as possible) and a break from my usual tasks, a period of relaxation. Yes, even if we go from museum to museum, from park to park, even if our feet hurt badly in the evening from our walks, I still see a vacation as a relaxation period. It's my way of relaxing and my choice of what I want from a vacation – I could always easily pick a beach and an all-inclusive resort and that could be it.
I don't like small spaces and I like to sleep well when I travel. If I don't manage to rest well enough, I am not able to truly enjoy the place I am in. I spoke with many travellers who stay mostly in hostels and the stories they had – sometimes yes, funny, but other times almost horror – not being able to sleep for more than 1-2 hours by night due to what other occupants of the same room do…
I need the comfort and take a break from cooking and cleaning. Yes, I usually pick a hotel (3-4 stars) with various features such as free wi-fi, breakfast included etc. Yes, for a short period per year, I need to have someone else making the bed, cleaning the room so that the only thing I do in my vacation is to enjoy the place I am in.
I also like to go somewhere with enough money to see what is important. Yes, there are many free museums/galleries/parks and so on to see, but, if my dream is to see 10 museums in a city, each with a fee of at least 10 EUR and I cannot afford that, why go in that city (one of the reasons the trip to Salzburg – see below – was more expensive than the one we took eventually.) I also like to have money to buy something, if I see something interesting. I will never forget a laughing dog I saw in Prater, the amusement park in Vienna, that had a price of 20 EUR and we didn't afford it. I still think of it and, sadly, even if Andrei was in Vienna with his job three times since our trip there, he didn't find in either of the occasions that dog anywhere (nor did we find it in another country in our travels or him in his work related travels.) This being said, keep in mind that no, I do not have a compulsive need to buy stuff, I don't spend a lot of money on souvenirs or other purchases. But yes, I want to know that if I see something that I really-really like, I can buy it – so yes, I want to go somewhere fitted for my budget (I always have some spare money especially for such items I have no idea I'll see and want). Sometimes I don't spend the money, sometimes I do.
Maybe this is a reminiscence of my childhood and the communism period when we also travelled, but sometimes, even in hotels with 3 stars, in my country (you couldn't go overseas then), the conditions were…. Well, let's just say that we had to go with our own towels, for instance. I remember those times, and yes, I do treasure every minute of those travels as I was with my mother and grandmother and I saw many beautiful places in my country. I appreciate and am grateful for every thing in my life, including for every opportunity I had to travel, as a child and as an adult, don't get me wrong. But yes, I do like to go now somewhere and not think if there are bugs in the bed, if the sheets are clean, if the breakfast is fresh and so on.
This being said, I am not a fan of throwing money away either. No, I don't make so much money that I don't care how much it all costs. I can still remember a year when I wanted to visit Salzburg (by car) and, when I saw the necessary budget in EUR and how we managed to save the same amount but in our currency, lei (over 4 times less than the necessary budget in EUR), we ended up in a different location (we had a splendid holiday in the Apuseni Mountains, in Romania, no single regret). But I still want to see Salzburg (as a side note).
When we travel we also try to save as much as possible and to get the best price possible for accommodation, food, transportation and so on. I am inviting you to read our detailed list of tips on how to make the most of a travel.
So, as you can see, I am not preaching throwing money away – we don't have money to throw away, to be more specific. But, I admit I cannot always choose the cheapest possibility when travelling. I can eat in cheap places (as opposed to luxury restaurants) – with affordable daily menus, for instance, but I cannot stay in a hostel – I need my room, a comfortable and not very small/crowded one. I can, however, stay in a room that doesn't provide the best possible view of a city – if that's more affordable than one with an amazing view.
Travelling is all about choices. And yes, in time tastes and preferences might change. Now, for me, a minimum comfort is important, especially given all the conditions mentioned above. I don't want to end up with more bad memories from a trip than good ones (bad from accommodation or other too cheap options).  Cheap is OK, as long as the choices don't involve ending up doing something you don't want to do. As you might saw from the post so far, I do travel cheap in some manners, but need a rather medium priced options in other aspects (accomodation, for instance). I think that everyone should travel as they desire, but to always think of what each option, wither cheaper or costlier, comes with.
Most importantly, our planet is an amazing place and definitely worth discovering!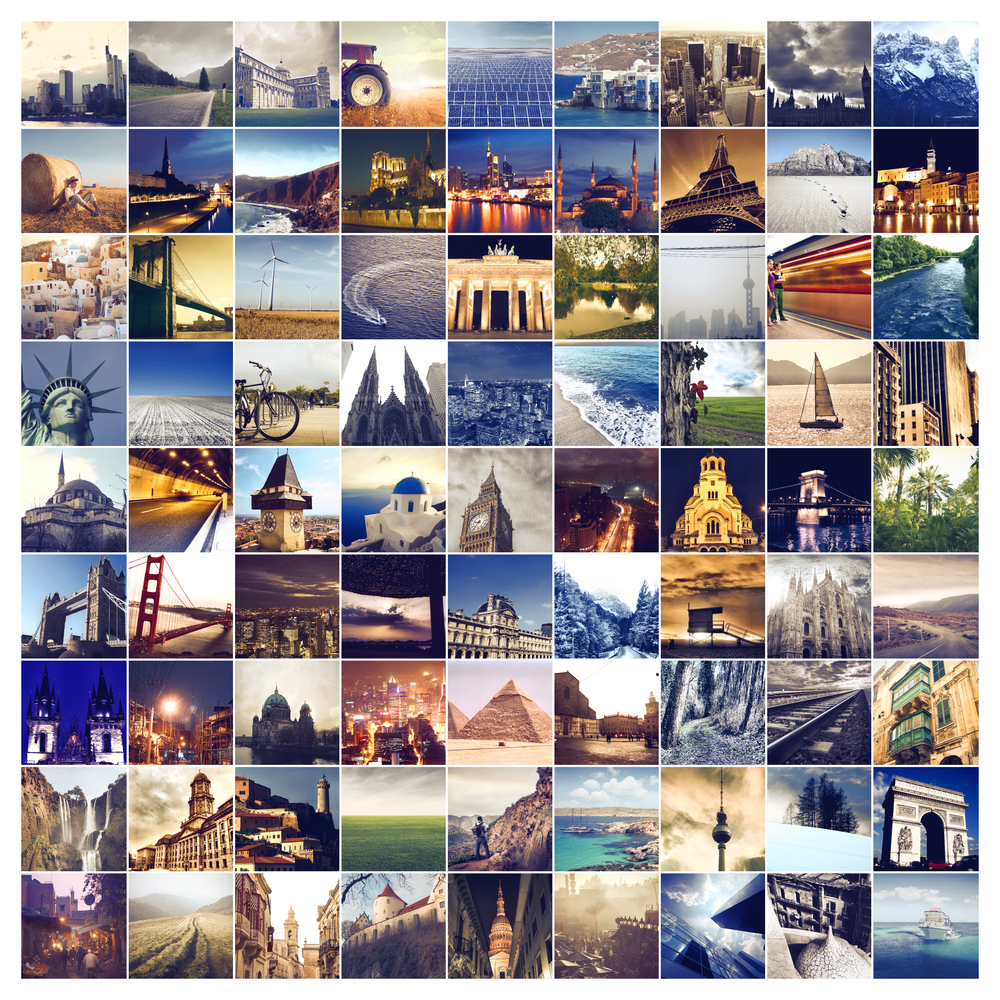 collage of many places around the world, photo from Shutterstock.