Discovering Paris on Foot
There is no denying that Paris is one of the most renowned cities in the whole world; the French capital is known for its colorful history, magnificent architecture, glorious museums, and what is highly regarded as the world's best cuisine.
Nicknamed the "City of Lights", Paris offers unlimited opportunities for fun, adventure, and learning. In fact, you can read my recommendations of 50 things to do in Paris in winter!
But what is the best way to see Paris? Some people like to see the city from the banks of the Seine while there are those who want to enjoy the views from one of the city's famous bridges.
There are also those who argue that the greatest view is from above, specifically from the Eiffel Tower. One of the best ways to see the city in all its glory is by going on a walking tour of Paris.
Pros and Cons of a DIY Walking Tour
Paris is massive in size and it is practically impossible to explore the entire city on foot. This is where walking tours come in; a tour lets you see the city's best sites in one go.
While some travelers to Paris opt to book guided tours, there are others who prefer to wing it. Here are some of the pros and cons of doing a DIY walking tour:
Pros:
1. Doing a self-guided walking tour is cost-efficient.
2. You have a flexible itinerary and can adjust depending on your preference.
3. Doing your own walking tour means you start at your own time and can even avoid the crowds during peak hours.
4. You have independence and won't have to worry about other people in a group.
5. There's a sense of fulfillment once you complete your DIY itinerary.
Cons:
1. You have to plan everything instead of having someone else figure out the logistics for you.
2. You might miss some hidden spots and gems that most tour guides know about.
3. You don't get an in-depth history of a certain place that you would otherwise learn about in a guided tour.
4. There's a question of safety when doing a tour on your own versus going with a group.
5. It is generally less convenient than a guided tour.
By weighing the pros and cons, you can then decide which option you prefer. I've got a great itinerary for a walking tour of Paris that you can follow.
Self-Guided Walking Tour Itinerary of Paris
This DIY Paris walking tour itinerary includes 10 stops to some of the city's most notable landmarks. Before you begin, it's best to drop off your things at a Paris luggage storage spot rather than drag heavy things along on the tour.
Stop 1: Eiffel Tower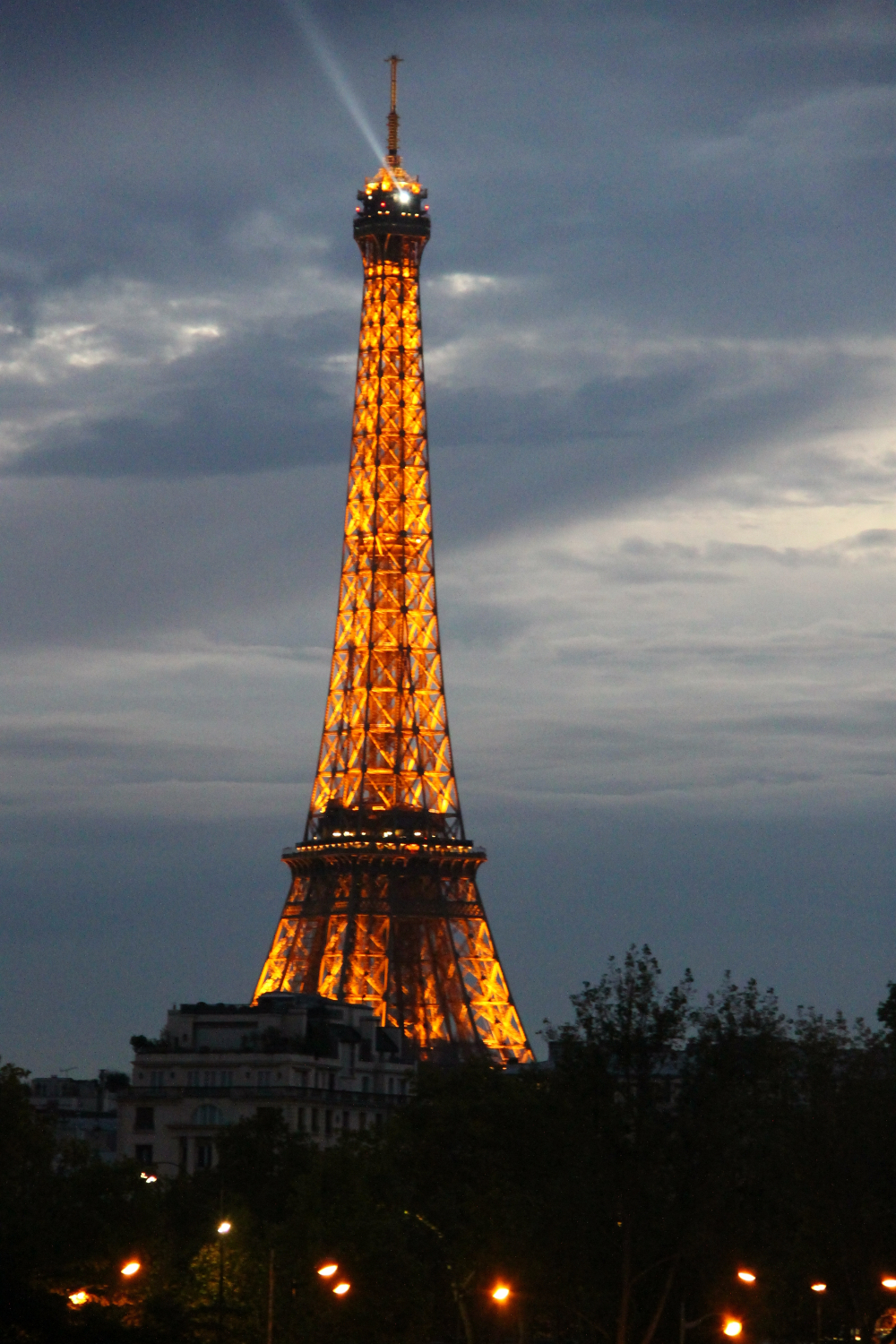 Why not start your walking tour by seeing the most famous Paris landmark of them all – the Eiffel Tower. This iron tower, which was originally created for the 1889 World's Fair, has become an iconic attraction and the symbol of the city.
While it's hard to miss the towering architecture, one of the best viewing spots for the Eiffel Tower is in Trocadéro, which is where this stop will be.
This itinerary doesn't include going up on the tower's platform (although you may opt to; just expect long queues).
Stop 2: Palais de Tokyo
If you're an art lover, the Palais de Tokyo is one stop that you should definitely see. This contemporary art museum is one of the city's hidden gems and contains quirky modern art pieces. Plus, it isn't touristy at all so you don't have to wait a long time to get in.
Stop 3: Arc de Triomphe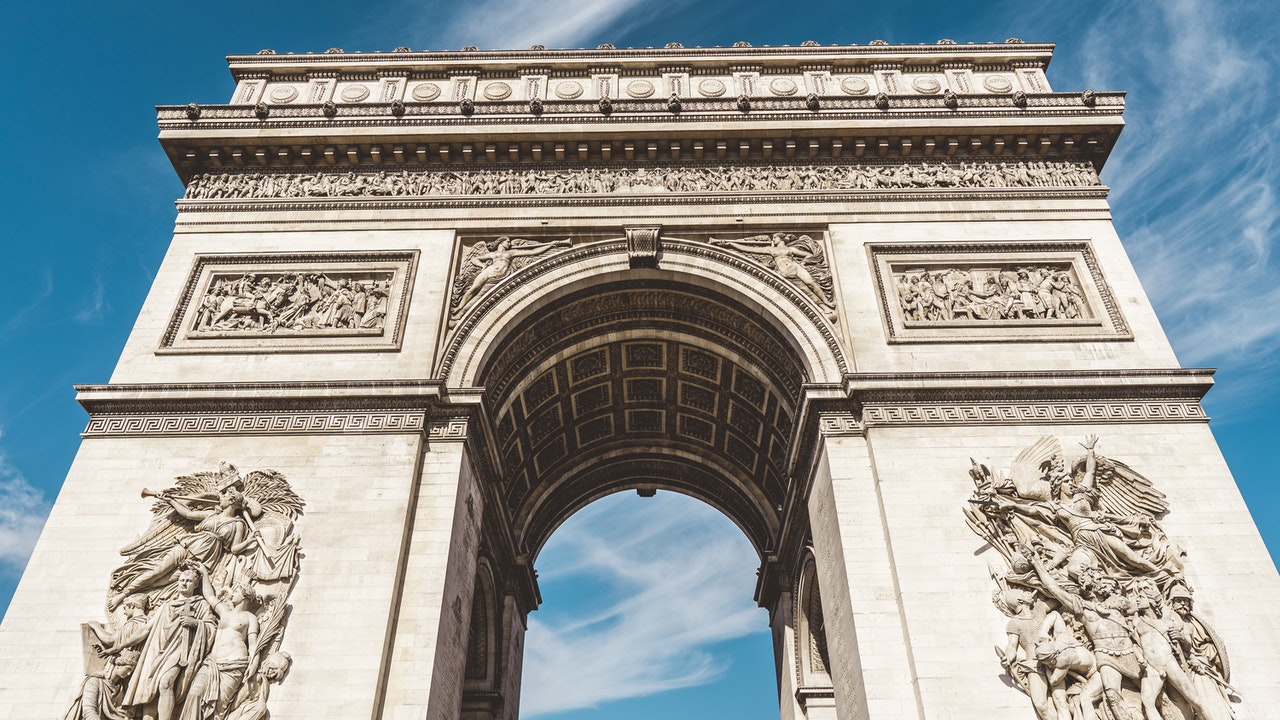 Photo source
After your visit to Palais de Tokyo, head over to another one of Paris' most recognizable landmarks – the Arc de Triomphe. The arc, which is the biggest in the world, was commissioned by Napoleon Bonaparte to honor his Grande Armee victories and is currently among the city's top tourist attractions.
It's a sight to behold from the outside and you can go up to the museum and viewing platform for excellent views of the city. Just make sure to buy an entrance ticket in advance to avoid spending hours in line.
Stop 4: Champs-Élysées
Right across the Arc de Triomphe is your next stop in this walking tour – the Champs-Élysées.
Often called the "most beautiful avenue in the world", the Champs-Élysées extends about 2 kilometers in length and is lined with boutiques, designer brands stores, restaurants, and other establishments.
And you may even be amused – or romance can hit you in the face – literally – on this street (as it was my case).
With the different dining options here, you can stop for a meal in the area before continuing towards your next stop.
Stop 5: Place de la Concorde
Place de la Concorde, located right at the end of the Champs-Élysées, is a public square that once served as a site for execution during the French Revolution.
Built in 1772, it is known as the place where Marie-Antoinette and Louis XVI were guillotined. Today, it is surrounded by hotels, two famous fountains, namely the Fontaine des Fleuves and Fontaine des Mers, and is the site of the notable 3,300 year-old Luxor Obelisk.
Stop 6: Jardin des Tuileries
This public garden separates Place de la Concorde from The Louvre and is a great stop if you want to relax and learn about culture.
The garden has two ponds where Parisians and tourists love to hang out and unwind. Also found in the area is the Musée de l'Orangerie, which is home to works by artists like Monet.
Stop 7: The Louvre
Crossing through the gardens will bring you to arguably the most popular museum in Paris – The Louvre.This is a huge and impressive museum – and I'm not recommending you to visit it in one day – but, if that's as long as you have, then don't miss it!
As the largest art museum in the world, the massive facility has on display over 35,000 works of art, including the Mona Lisa and Madonna of the Rock by Leonardo da Vinci and Caravaggio's Death of the Virgin.
Because of its size, you might want to allow at least a couple of hours for exploring the museum, and even then you will see only a few highlights.
Stop 8: Notre Dame Cathedral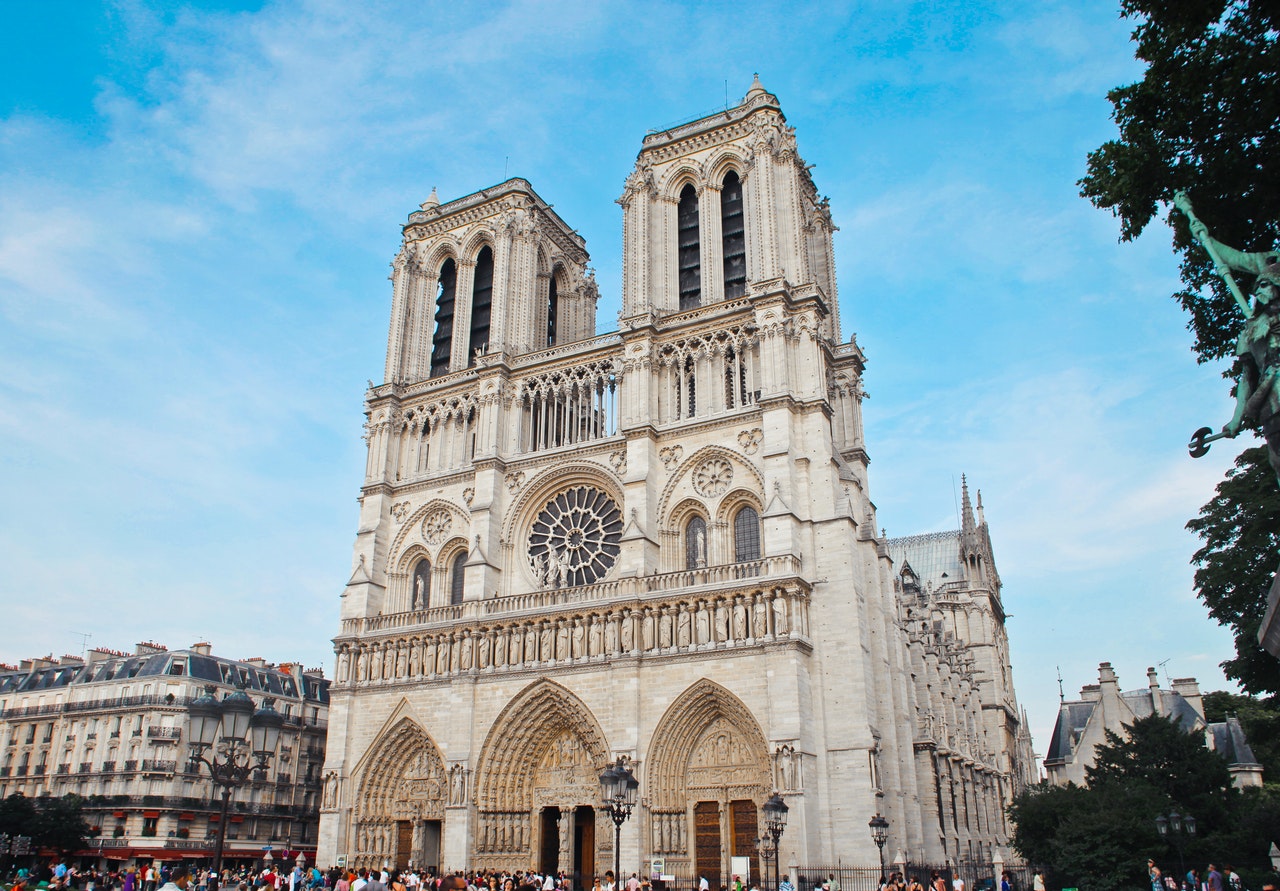 photo source
Make your way over to the Île de la Cité river island, the center of Paris, and the site of the historic Notre Dame Cathedral.
The medieval Catholic church has been around since the 1200s and is listed as a UNESCO World Heritage Site. Most Parisians view the Notre Dame as the symbol of the city; unfortunately, a fire destroyed a significant portion of the church in 2019. Still, it's worth a visit despite the ongoing renovations.
Stop 9: Latin Quarter
When you're done admiring the cathedral, cross over to the other side of the Seine and make your way to the Latin Quarter, which gives you a look into what medieval Paris was like.
The district is buzzing and is home to numerous landmarks and establishments worth seeing.
Stop 10: Le Jardin du Luxembourg
The last stop on this walking tour of Paris is Le Jardin du Luxembourg, which is located between the Latin Quarter and Saint-Germain-des-Prés.
Built in 1612 under the instruction of Queen Marie de Medici, the 25-hectare garden boasts a number of features, including a geometric forest, ponds, greenhouses, statues, and more.
The garden is also filled with facilities for visitors, including tennis courts, control boats, and children's playgrounds.
Because of this, it is one of the favorite hangouts in the city for Parisians as well as visitors.
Conclusion
Paris is an amazing city and it can be explored on foot. You'll discover many great buildings, small gardens, and even some secret gems if you decide to take a walking tour of Paris.