Activities Ideas for Honeymoons in Antigua
For very couple, the honeymoon is a very special time, one that they will remember over time. Finding the perfect place, one that will allow them to spend time together and one that will meet both partners' preferences is not an easy task. Each country has gorgeous places for couples and, in the end, it's not about the place, as much as it is about the feeling, the moment and the occasion. If you want to go in a sunny place and somewhere where you can choose from going shopping to scuba diving or golf courses, then you can choose to go on a honeymoon in Antigua.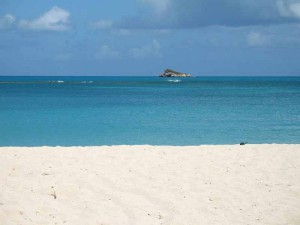 Photo by Dirk.heldmaier on Wikipedia
A honeymoon is often linked to relaxation, therefore the first recommendation is to enjoy the beaches in the area. The turquoise waters and the beautiful beaches will definitely offer any couple great places to sunbath and relax.
If you are more of an adventurous type – or want to go beyond beaches, then you could consider hiking. You'll keep in shape while walking through Antigua's verdant rainforest, plus you will be able to observe the country's rich flora and fauna.
Are you a fan of water activities? Antigua has something for you too! Well, you can actually choose from several options: you can go on a sunset cruise, windsurfing, go on a catamaran cruise (you will be able to also go on expeditions that include snorkeling and swimming), scuba diving and more. See, I told you there are plenty of options.
On the land, you can go to golf courses or horse riding. Yu can also go for a land tour in a 4×4 Jeep (there are some available tours that will take you to the most famous off-road places) or even shopping😉 40 duty-free shops are available, for instance, on the seaside town of St. Johns.
Yes, Antigua is an alluring country and one with a huge potential for all those who decide to go here for their honeymoon.