Fun, adventurous things to do in Costa Rica
Costa Rica is an amazing country with something to offer to any traveler or tourist. Whether you like to have fun, you want to go on amazing adventures, do water sports, or if you just want to relax on a beach, Costa Rica has an impressive offer accommodating even any taste and preference.
We already presented you here, on the blog, five not to miss attractions in Costa Rica, so I'm inviting you today to go beyond these and discover new fun, adventurous activities and things to do in this country.
Go on a canopy tour
As many of Costa Rica's biodiversity exists in canopy layers, it is no wonder that this type of tours is the most popular one. It will give you an adrenaline rush, while also offer you the once in a lifetime opportunity to see wonderful landscapes. You will get a unique perspective of the flora and fauna of this ecosystem – the panoramic view is quite impressive and unforgettable.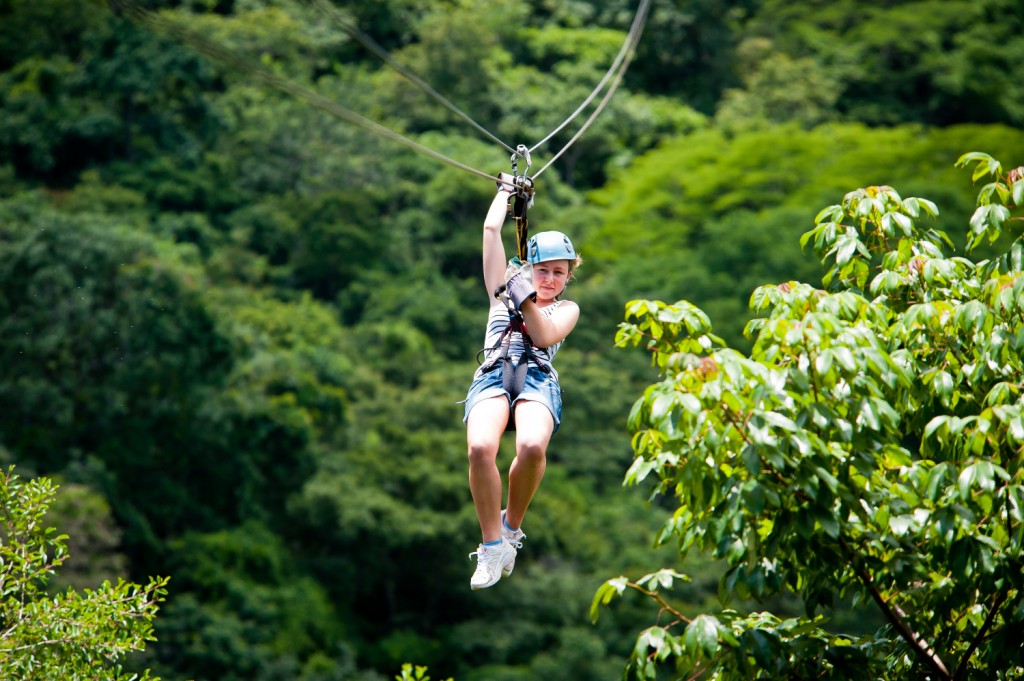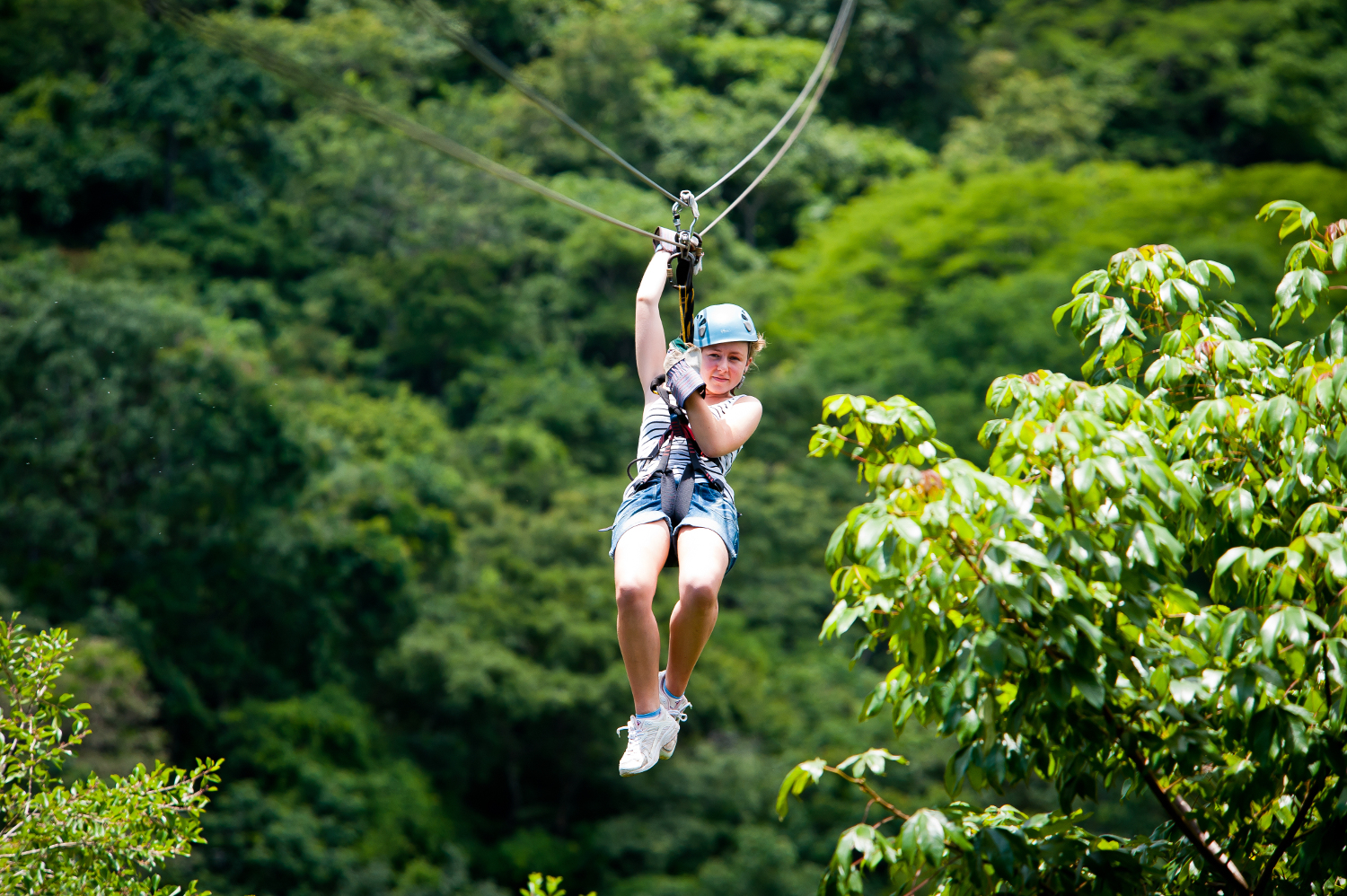 Ziplining in Costa Rica, photo by Evocation Images / Shutterstock
Explore some caves
Go underground and see impressive stalagmites and stalactites. You can start with the Venado Caverns, a cave perfect for beginners as well. Costa Rica has many caves, for instance Santa Ana cave dips down to 790 feet below sea level (it is located in the Barra Honda National Park.) Any cave is unique and often it is not about what you see, but about the fun you have while exploring, the adventure in itself. Each moment of a cave exploration has its charm, I can guarantee you that from my own experience.
Do some snorkeling or scuba dive
If you like water sports, then Costa Rica has a lot to offer to you! There are some amazing spots, among which Tortoguero and the Gulf of Papagayo, or even Catalina Islands – so make sure you book some time for these activities as well while in the country.
Admire the wildlife
Costa Rica is one of the destinations where you can go mammals, birds, and reptiles watching. There are people coming from various places in the world just to see a species in its own natural environment. Nature is impressive, so are the other creatures that live on Earth and, even if you are not a professional, you can still pick an animal, bird or reptile you'd like to see and go watch it.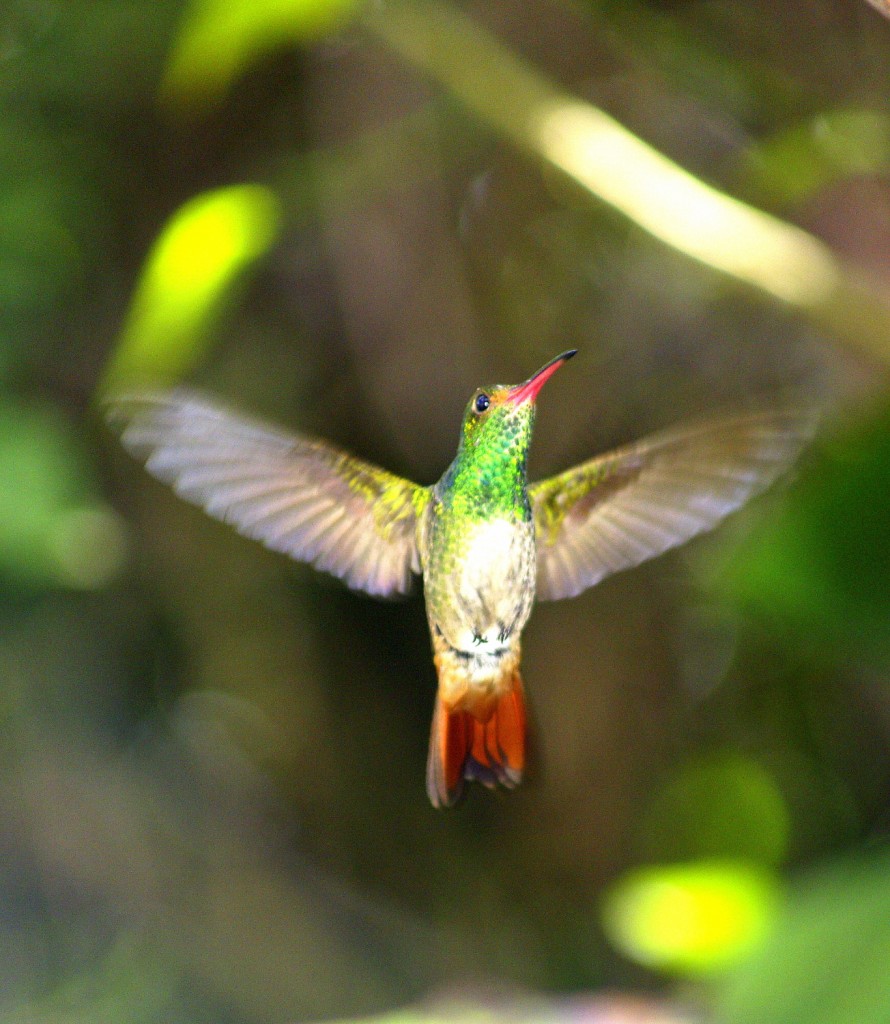 Hummingbird Monteverde Cloud Forest, Costa Rica, photo by Bruce Raynor / Shutterstock
Go with an aerial tram
These look similar to cabin cars I know from my country, but are, of course, in many ways different. They have one important thing in common: offer an amazing perspective into the life of a forest. The ride is peaceful – I do hope you are not afraid of heights nor do you suffer from motion sickness – and the guided tour will give you the chance to find out more about the places over which you fly. And if you are not into potentially stressful activities, you can always look for other wonderful places to visit in Costa Rica.
Go on a chocolate tour
Yes, this is part of the fun in Costa Rica part and there are few people that don't like chocolate. If you are not one of them, then you should definitely take in consideration such an idea. Keep in mind that cacao beans were considered a gift from the gods, and that they were used to make various drinks here long before they became a hit in Europe. After such a tour, you might need an intensive walk/run/sport activity to lose the calories!
Go horseback riding
Riding a horse is a wonderful experience. If you've never done that, then you could try it in Costa Rica. If you've done it, you know how lovely it is, so you could choose this activity to relax in one of the days you are spending in Costa Rica. There are several places you can go horseback riding in Costa Rica, in different types of land (beach, mountain, etc.) so just choose the one you fancy the most – or is closer to you – and go for it.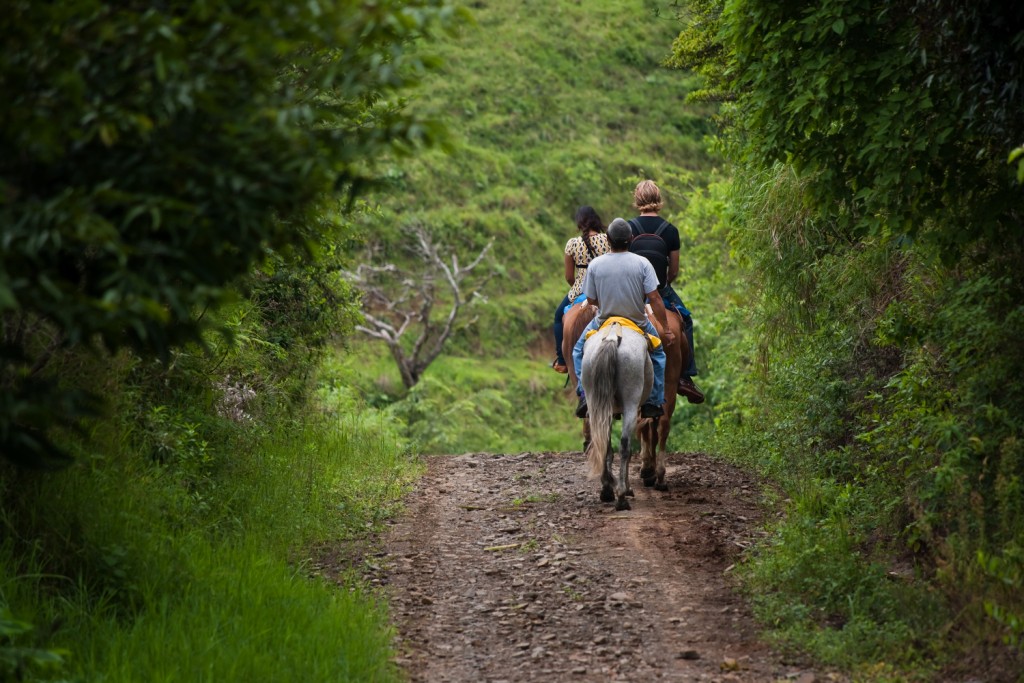 Tourists on horseback in Costa Rican cloud forest, photo by CREATISTA / Shutterstock
As you can see, Costa Rica has a lot to offer, and the activities mentioned above are not the only ones available. Think about what you'd like to do in a trip in Costa Rica and then just search for the places in this country that offer that particular activity. And enjoy each moment!