Slovenia, one of the most underrated countries in Europe
Slovenia is nation that can be easily forgotten amidst its bigger, better known neighbors. But if you're thinking about planning a tour of Europe then it's really worth scheduling some time in to travel through this gem of a country. Here a just a few reasons why.
Ljubljana
Slovenia's capital is situated on the Ljubljana River and is famed for its environmentally-friendly ways, leafy riverbanks, minimalist architecture and vibrant cultural scene. The best way to see this gorgeous city is on foot, either in an organised walking tour or by simply wandering the streets and letting yourself get a little bit lost. Highlights of Ljubljana include strolling through the Old Town, walking across the iconic Dragon Bridge, snapping photos of the breathtaking Ljubljana Castle and zigzagging through the city's lively food and flower markets.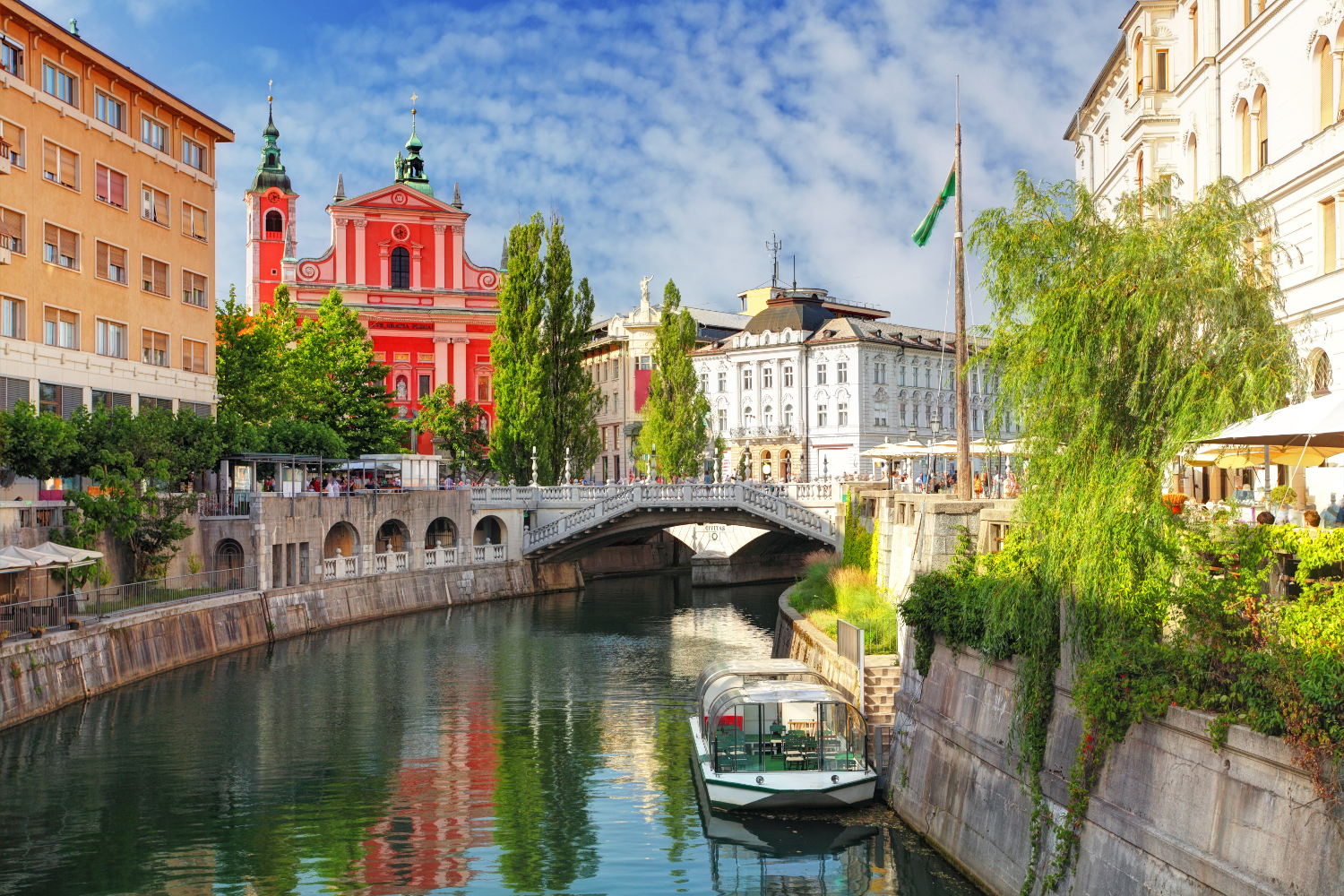 Ljubljana – Slovenia (Church and river Ljubljanica), photo by TTstudio / Shutterstock
Triglav National Park
Covering an area 840 square kilometres in size, Triglav National Park is one of the largest nature reserves in Europe and is a of the major draw for tourists visiting Slovenia. The centrepoint of the park is the spectacular Mount Triglav, a peak rising almost 3000m into the sky, but nature and water sports enthusiasts also flock to the park for its abundance of rivers, lakes, canyons, caves, waterfalls, forests and meadows.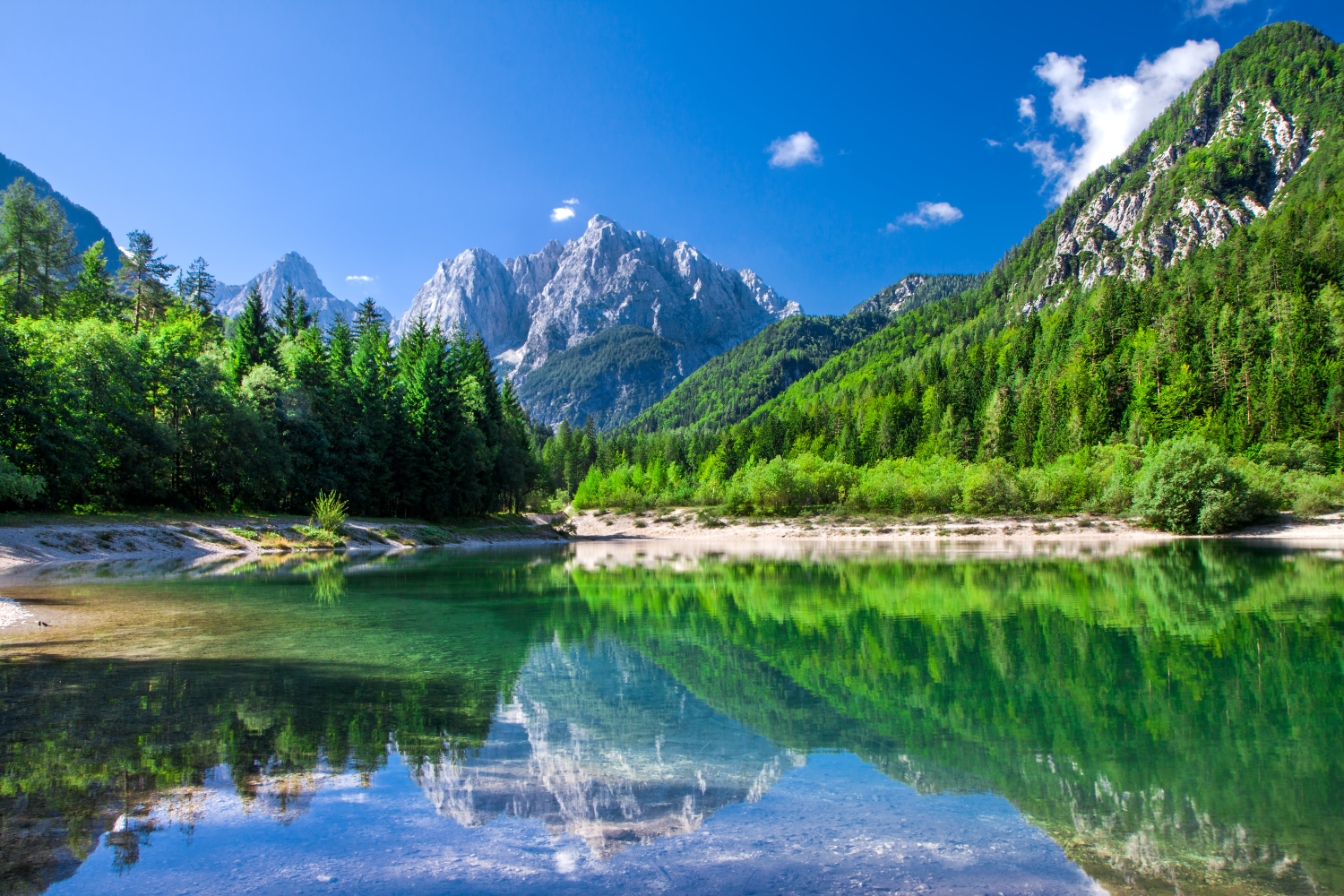 Valley in the Triglav National Park, photo by  gevision/ Shutterstock
Piran
Situated on the Adriatic coast of Slovenia, Piran is a stunning Venetian-Gothic town that offers beautiful sunsets, historical walking tours and some amazing seafood. No visit would be complete without a trip to the Cathedral of St George, the Venetian House and the beautiful Tartini Square.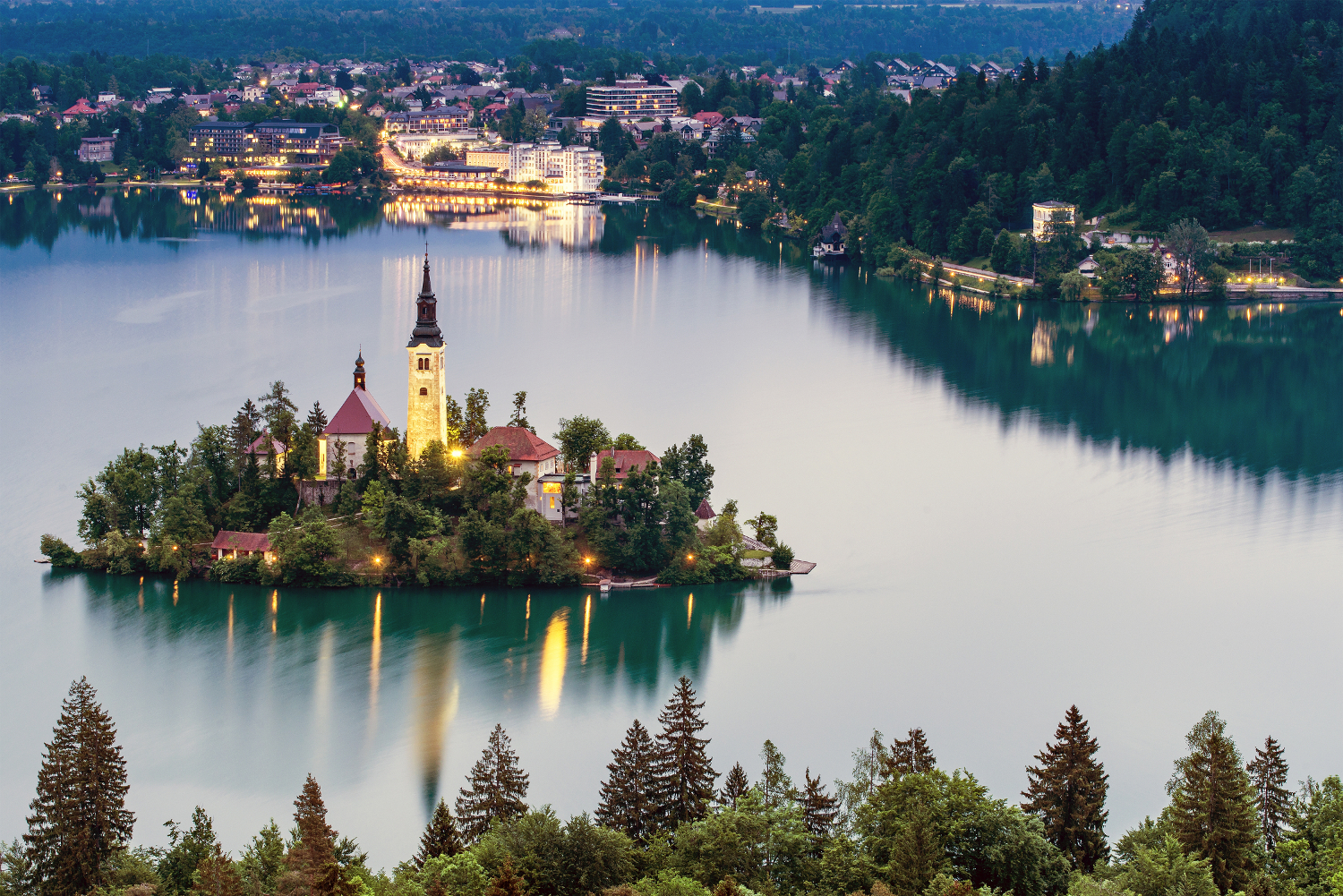 Piran, photo by Matej Kastelic / Shutterstock
Lake Bled
With its dramatic backdrop of snow-dusted mountains, dense green forests and medieval architecture, Lake Bled looks like a setting out of a fairytale book. Spend your time here striking out across the smooth, clear waters in a traditional pletna rowing boat, hiking to the stunning Bled Castle to enjoy the majestic views of the lake, and mountain biking through the trails the surround the area. An essential Slovenian experience.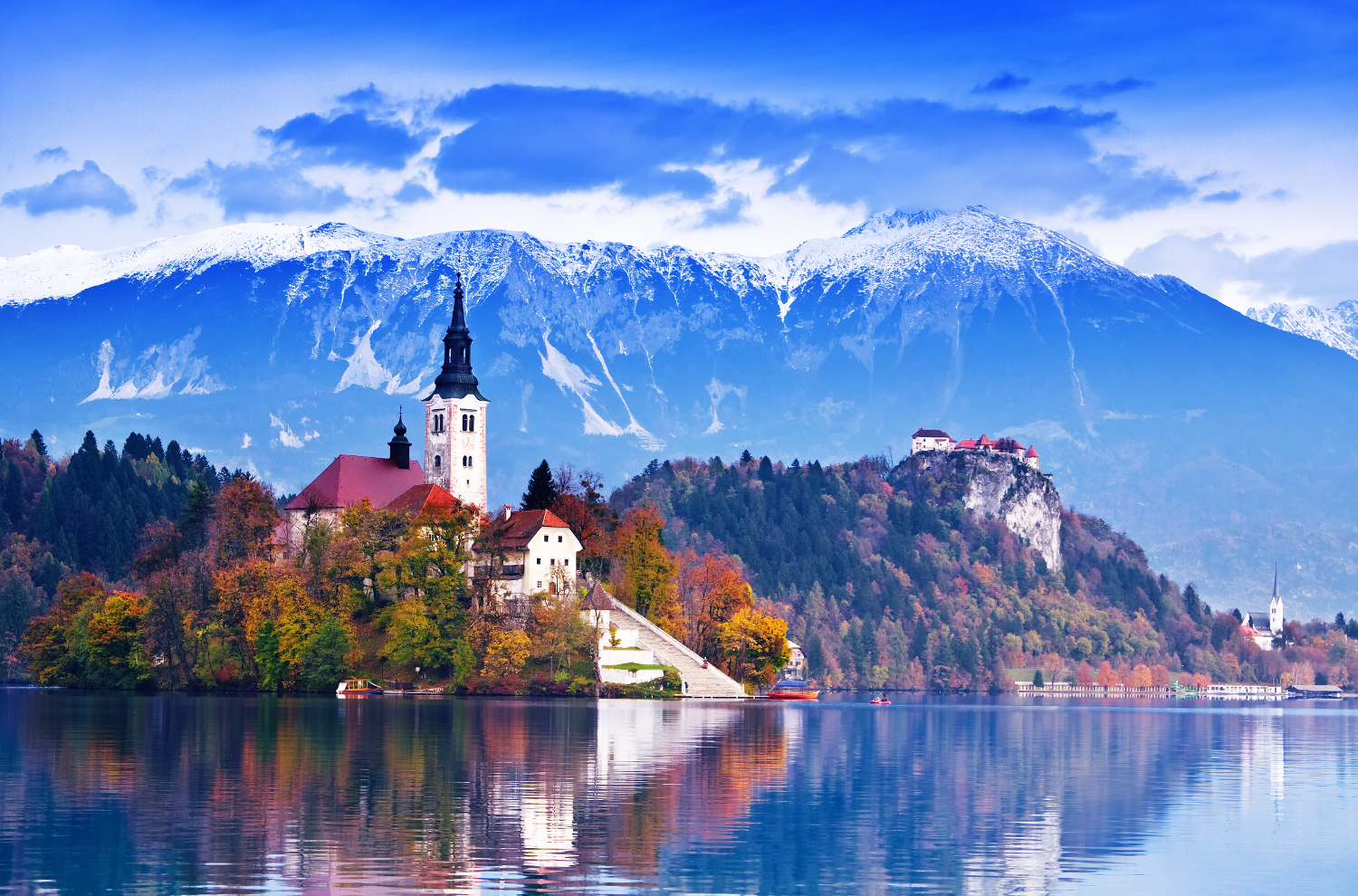 Aerial view of church of Assumption in Lake Bled, Slovenia, photo by Fesus Robert / Shutterstock
The wine!
Connoisseurs can get the authentic Slovenian wine-tasting experience by heading to the Vipava Valley, nestled close to the Italian border in the west of the country, or the vineyards in Maribor, near the border with Austria. As always, the best way to explore the vineyards is on a bicycle – just make sure you leave yourself enough time to stop in and sample the vintages.
Now that you know Slovenia has to offer, it might just be time to set your homepage to a cheap flights website like Love Holidays and start booking that dream trip…