New museums opened in 2010 or soon to be inaugurated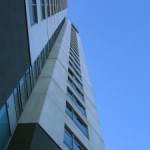 After telling you about the banned visiting tours of Big Ben for foreign tourists I tried to find something different, opposed. So I found some news on museums opened in 2010 or very soon to be open (also this year). Here they are!
The World of Witches Museum – tries to show the real world witches and practices. This Museum in Salem, Massachusetts, aka The Witch City, wants to be a place of learning for and about the global Witch movement, and will tell their story. More info. "We hope that by offering the knowledge that hundreds of people are killed each year, this will move people to talk out about these issues with a better understanding."
Sochi sports museum opened in June and focuses on the Russian sports legacy. Visitors have the opportunity to learn here about the history of Olympic Movement in Russia, the Moscow 1980 Olympic Games and the Sochi 2014 Winter Games. The museum also hosts exhibits about famous Sochi Olympians. More info here.
Mathaf: Arab Museum of Modern Art – this is a museum to be opened on 30th December 2010 in Doha, capital of Qatar, and "will house a collection of more than 6,000 works, spanning the 1840s to the present and representing major artistic trends." Mathaf will host the work of more than 100 artists. More info here.
Heraklion Archaeological Museum – opened in 2010 and is the most comprehensive museum in the world dedicated to Minoan art with over 10 000 artefacts.More info here and here.

Folkwang Museum, Essen – opened at the beginning of this year, this museum "owes its excellent international reputation to the outstanding collections of 19th century German and French paintings, Classical Modernism and post-war art". More info here.
New Museum Porsche – Dr. Wiedeking. "We will not only use the museum as an exhibition, but also as a communication platform – as a permanent, integral part of the ongoing dialogue which Porsche conducts with the public." More info here.
These are the museums I found out about. Do you know others opened in 2010 or to be open until the end of the year?