The Terracota Army, a UNESCO World Heritage Site in China
The Terracota Army, or, more accurate, the "Terra Cotta Warriors and Horses" (from the The Qin Tomb and Terracotta Warrior and Horses), is a unique attraction in China. Discovered in 1974 by local farmers in Lintong District, Xi'an, Shaanxi province, this is a collection of terracotta sculptures depicting the armies of Qin Shi Huang, the first Emperor of China and a form of funerary art. The army was created to protect the emperor in his afterlife and is really impressive as it contains more than 8,000 soldiers, 130 chariots with 520 horses and 150 cavalry horses.
Most of these statues dating back to the third century BC are still in the pits where they were discovered, but some of them are exhibited in museums, or travel the world to allow people all over the globe to see them.
Click on all the photos for a larger view and read the explanations – they have English versions – as they contain inteeresting information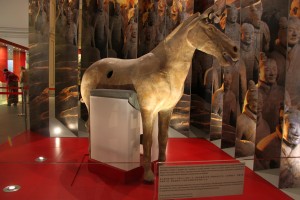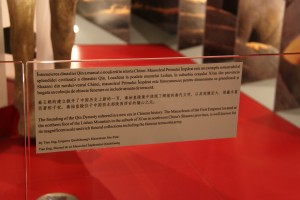 I admit I wasn't in China, but I saw some of this terra cotta soldiers in the "Treasures of China" exhibition in Bucharest. I told you then that I will write a dedicated post for the Terracota Army, and today I managed to do just that.
I must admit that even seeing just a few statues and some photos was enough to impress me. You cannot remain impassable when looking at these statues. It took a lot of hard work and imagination to put this army together. It was a bold idea and the fact that, so many years later, the army still stands and amazes visitors or simply viewers all over the world is something impressive!