A must eat in the Netherlands and a sweet souvenir: Dutch waffles
It was very late in the evening. Well, it was about 2 AM when Andrei came home from the Netherlands and he invited me to taste something special – he said. The traditional Dutch waffles. As it was late, I didn't eat them then, but in the following day. The Dutch waffles, or stroopwafels (translated "syrup waffles") consist in fact of two thin layers of baked dough – waffles – with a caramel-like syrup filling in the middle.
The filling has a special taste – as I can see it has several ingredients including brown sugar and cinnamon. It's a taste specific to this part of Europe.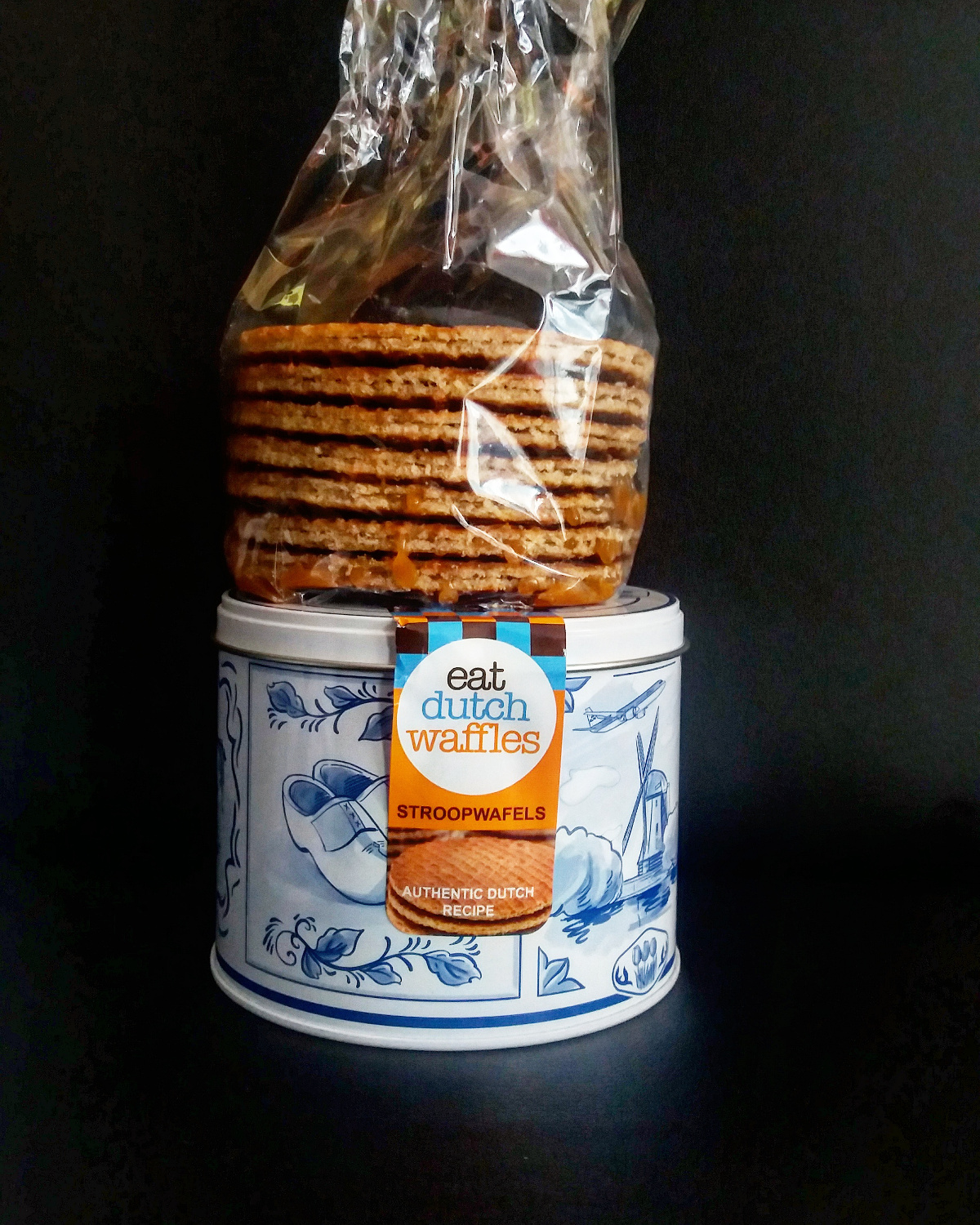 These Dutch waffles are different as a taste – and I admit I didn't like them right away. It took another visit in the country and a new box brought home by Andrei to get to like them. True, from the first batch I only ate one, the rest being eating by my fours years' old son :). And he is kind of picky when it comes to food, even sweets, so that says something.
Andrei ate these Dutch waffles while in the country – and he instantly decided to bring some home. That's why I say these waffles are a must try in the Netherlands – and a nice sweet souvenir to bring home (for yourself or your dear ones).
Looking up information on these waffles, I discovered that people from all over the world like them (and that there are shops in various countries selling them). In fact, when we went to the Bucharest Christmas Market, we found some locally made Dutch waffles, which was a fun thing for us. And yes, we bought some (Eric didn't resist the temptation).
Unfortunately, the photos don't reveal their aroma (smell) or taste. So, you'll have to simply try them when you have the chance and discover if you like them or not. Like I said, it is an acquired taste for some (it was for me).