Interesting Device Used to Cover Shoes in Plastic at Villa Tugendhat in Brno
When we visited Villa Tugendhat in Brno, a UNESCO World Heritage site, I admit I was impressed to see their device, "machine", used to cover visitors' shoes in plastic so that they won't leave any dirt behind when walking inside the house.
It is a clever device, simple, and effective.
You just place your foot inside the device, press a little, and it's done. You then wait for just a few seconds before the device is ready for your other foot. And that's it!
Of course, ladies with high heels still have to wear some special plastic cover, the one I am sure we are all used to see in various museums. But I found this device at Villa Tugendhat to be interesting and I thought I'd share it today with you. Click on the photos for a larger view!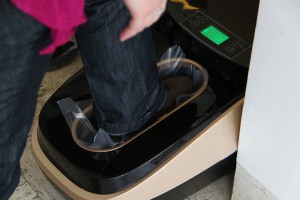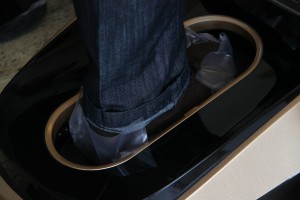 Have you seen such a device elsewhere?