Top 3 Sweet Travel Souvenirs from Turkey
It has been a while since I've presented you a travel souvenir, so I'm compensating today with something sweet 😉 Top sweet travel souvenirs from Turkey – I can assure you you'll enjoy all of them with all of your family.
I'm writing this post because I'm now eating such a souvenir. Yup, don't laugh; I'm enjoying some oranges and roses Turkish delight. And it's really good!
My husband bought a bundle of 4 boxes from the duty free shop – a special offer. 4 boxes, each with different flavour. Bonus: a blue stone all ready to be worn 😉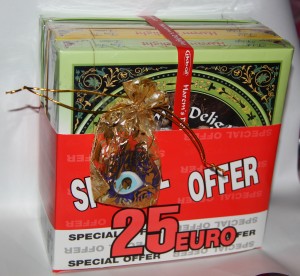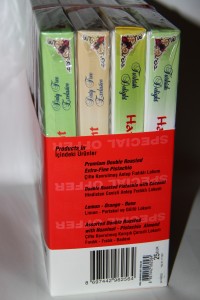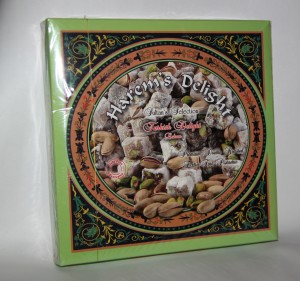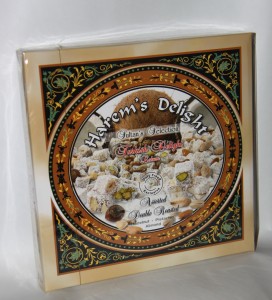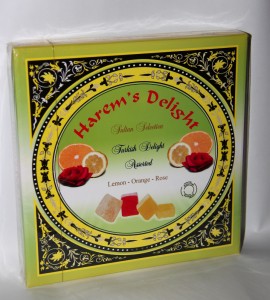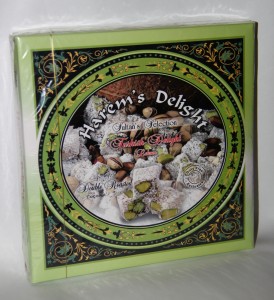 Another special and delicious Turkish sweet delight is baklava. You simply have to try it – tasty, sweet (my mother prepares baklava with nuts at home, it's heavenly!). There are many varieties, some sweet, some not so sweet, depending on the content.
Nougat is the third special sweet travel souvenir from Turkey. I like nougat with peanuts – maybe even more than I like Turkish delight. In the photo you can see the package Andrei bought, but I have to say that we can find it here in Romania too. Of course, a just cooked nougat or baklava – in Turkey – is simply amazing, must try.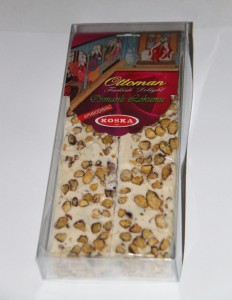 The only downside of these desserts is that they finish fast – so you won't have them in your home for a long time (like you'll have a postcard or a fridge magnet for instance). But these sweet Turkish travel souvenirs definitely deserve a thought when deciding what to buy from Turkey. You can pick them from the airport, or you can buy them while visiting various places in the country. In order to be able to do that though, don't forget to get your Turkey visa.