Who wants to start a vacation being tired? Who can afford to suffer from jet lag on business trips? The answer is simple: no one. But jet lag is a common problem in long haul flights. Changing the time zone isn't easy. But there are some natural ways to cure jet lag that are included in the infographic below, ways that will help you beat this problem.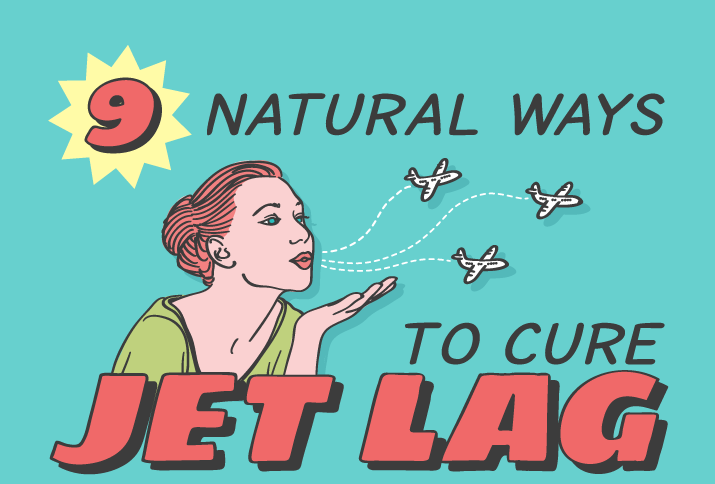 First of all, you should know that even if the first impulse is to just fall asleep – hoping that the next day everything will be better – that's not the best solution. Or, it is, in a way. You should only take a short nap – a 20 minutes nap – if you want to be able to sleep well during the night. So, take a powernap – it will help you – but don't oversleep.
Another natural way to cure jet lag is to stay active. Exercise early in the morning or during the afternoon (not in the evening, close to your bedtime though) to boost your energy and adapt to the local time.
There are several other ways to beat jet lag – as you can see below. Try to implement those that feel comfortable to you so that you could avoid the side effects of jet lag – muscle aches, irritability, poor concentration, insomnia, etc. Yes, even if for years jet lag was considered merely a state of mind, it is a serious condition that affects the body's natural "biological clock". In order to be able to enjoy your vacation from the first day or work perfectly on your business trip, you should be aware of the jet lag's effects and methods of avoiding it.
What do you do to beat jet lag?