Interesting photos of frozen lake – picture of the day
It's Sunday! A day to spent outdoor. Here are two photos (click on them and then another click to see to full size) taken by Ave yesterday of a frozen lake from a park (Alexandru Ioan Cuza park – see this post as well).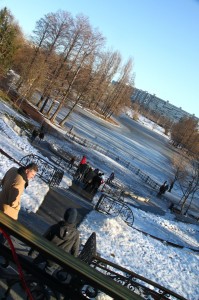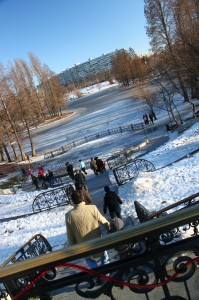 How do you like the lake?