Why Short Breaks are Better
It used to be the case that families would save up all year round and go on their holidays for two weeks every year. Now, however, things are starting to change. Short breaks are starting to become more and more popular, and so is staying in the same country.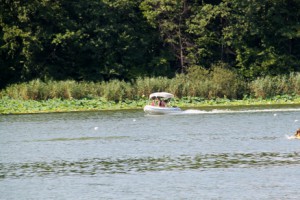 Long Holidays are Impractical
For busy, career-focussed parents, it's not always practical to take weeks off work at a time. When they do, they feel that they have to check in with their company, or have to lie about being out of reach to discourage being contacted. Bigger families who live apart are finding that it's easier to go on holiday at short notice if it's only a weekend or a four-day break too. It can also be extraordinarily expensive to stay away from home for two weeks, and to pay for a lot of it all at once – especially as you're paying for days out, too – can really stack up. Short breaks can be both practical and inexpensive.
A survey examining the holiday habits of over, 10,000 people has predicted that by 2023 twice the number of British people will be taking an average of three trips a year for about four days. Spreading holidays across the year is a great way to break up the cost and the benefits of a longer holiday. It's a great way to see more of the UK, and completely relaxing several times a year is an almost essential part of any professional's life.
Staying at Home
In a further attempt to keep costs down, many Brits will be staying the UK. Overseas holidays have been falling since 2010, and 'staycations' are becoming more and more popular. It's been speculated that the cost of travelling overseas, long haul flights and the concerns for the environment all mean that a holiday abroad is less appealing.
What Does the UK Have to Offer?
The weather this year has proven that the UK has a climate to rival any popular European destination, but it also has beautiful landscapes, vibrant cities and a friendly population. From a UNESCO world heritage site in Devon and the traditional British seaside to incredible castles and a rich and diverse history, there are a myriad of different things to see and do in the UK.
Cheap Holidays
The UK has some great money-saving accommodation that can make it easy for those with young families to have an enjoyable holiday. Harking back to a time before planes were more affordable, families used to go on holiday in the UK. A tradition that has stuck around since then is the British holiday park. Places like www.park-resorts.com offer an inexpensive alternative to an extravagant holiday abroad. Offering entertainment for the children on site, as well as family orientated activities and things for adults to enjoy without the kids, holiday parks are unrivalled when it comes to family holidays.