Extend your UAE Tourist Visa Hassle-Free to Spend More Time
The land of 7 Emirates has got its tourist game right by having a variety of experiences and entertainment options that are easily accessible by just one visa. Guinness-record winning skyscrapers, one-of-a-kind theme parks, multiple shopping venues or indulgent hotels are a few of the many things that the UAE offers. Their focus is not just entertainment as they have some really good economical developments that are happening making it one of the most economically diverse countries.
Whether your aim is to venture into a new business possibility, go on that much-deserved vacation or just visit family and friends, you will definitely require a UAE visit visa. But with all UAE has to offer, you might end up feeling like the stay duration permitted by your visa is too little to explore all that UAE boasts in every aspect, be it economical or leisure. If you are considering staying more but don't know how to go about it, a UAE Tourist Visa Extension is what you need. Everyone who visits UAE leaves with a half heart as there is so much to experience. If you are feeling the same then this blog post will be your saving grace.
Luckily, the UAE visa extension procedures are very straightforward and an extension can be easily achieved. First, we will cover important details you need to know about the procedure and then focus on some handy tips.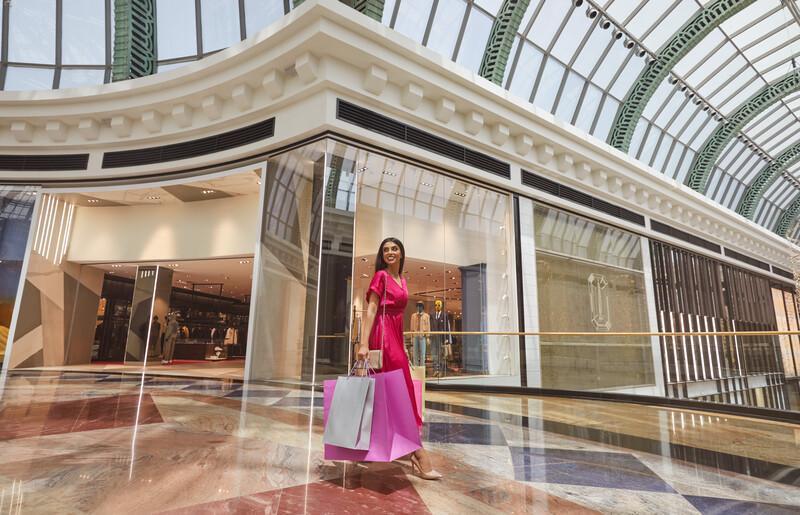 What Are The Types Of Visa Extensions Offered By The UAE?
Individuals who want to get a visa extension can opt between a 30-day visa extension and a 90-day visa extension.
Are There Any Requirements To Be Fulfilled Before Applying For A UAE Visa Extension?
The only requirement that needs to be fulfilled is having a passport that has a minimum validity period of six months.
What Are The Necessary Documents For The Extension Procedure?
a passport size photo with a white background.
A clear copy of the applicant's passport
What Is The Cost Of A UAE Visa Extension?
To extend your UAE tourist Visa you have to pay a charge of AED 600 for a 30-day extension. Which is approximately 160 USD. This fee is applicable every time you apply for an extension.
Important Details To Know About The Tourist Visa Extension Procedure In UAE
As mentioned before, the UAE is one of the very few countries that have made visa extension procedures simple. So there won't be any complicated steps. A UAE tourist visa can be renewed twice, each time for 30 days. Eventually, if you take both extensions you can extend for a total of 60 days. Keep in mind:
To check the expiry date of your first 30-day extension
Apply for the second extension before the first extension expires.
What Is The Validity Period For An Extension?
An extension is valid for 30 or 90 days depending on the extension type you choose.
What Is The Processing Duration For An Extension?
The processing time for an extension is approximately 4 to 5 days.
Do I Need To Exit The Country To Get My Visa Extended?
Fortunately, no because the rules have been implemented to make it easy for travelers.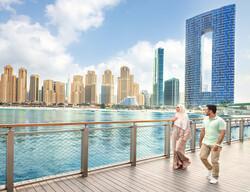 What Is The Procedure To Apply For A UAE Tourist Visa Extension?
The extension procedures before the new rules were implemented were more complicated. The applicant had to visit the immigration office numerous times to get an extension processed. Now the rules have been simplified. There are three methods of extending your UAE visa.
METHOD 1 – Via the Federal Authority for Identity & Citizenship portal
Head over to the Federal Authority for Identity & Citizenship website
Fill in the details required.
Attach the necessary document
Make the payment of AED 600 and apply for the extension
METHOD 2 – Via GDRFA App
Download the GDRFA App for Android or iOS
Login to the App
Click on the menu and click on the "open dependent visa details" header
Click on the "Renew" button
Fill up the form
Choose a preferred method of delivery
Pay the fee of 600 AED
You will receive an SMS or email with your confirmed extension
METHOD 3 – Approach an airline or travel firm
You can extend your visa by approaching a travel firm like Arabiers or a local airline. If you do so, you might have to pay a bit more but you won't have to do any of the procedures stated above.
Which Is The Best Method Of All The 3 Mentioned Above?
There is no specific best method, it's just a matter of preference. If you are the kind who prefers doing everything through your phone then pick method 2. If you prefer doing things through a laptop or desktop then go for method 1. If you don't want to waste a single minute of your stay and prefer to leave these things to be handled by the experts, method 3 is for you.
Is There A Grace Period For The Uae Tourist Visa Extension?
There is a 10 day grace period for every 30-day visa extension. You need to exit UAE within this duration or apply for another extension. Failure to do either of the two within the 10 day grace period will put you in the overstaying category. Overstayers will have to settle all fines when exiting UAE. The fine charged is 100 AED for every extra day overstayed. So you could be charged with a 1000 AED fine if you have overstayed for 10 days.
Are There Any Exemptions For A Visa Extension?
Some individuals don't need to follow the extension rules. They are:
96-hour permit for special missions
residents of GCC countries
special entry permits
Please keep in mind that the processes described in the article are normal procedures. Due to Covid regulations, there may be minor changes in the procedures as the virus condition fluctuates with each day. Always check with the authorities for the most up-to-date information and to ensure that you are aware of all the new visa extension regulations. Because of sudden suspensions and travel restrictions, several schemes of lenient measures for those whose visas have expired have been implemented. If you are in such a situation, see if you're qualified for an automatic visa extension that doesn't require any difficult procedures under present regulations.
BIO:
Robeena Brown
Travel blogger & destination expert living in UAE and works for local tourism companies like Arabiers. If you have been looking forward to touring Dubai, getting a visa, extending stays and exploring the city you can follow her on social media.