5 Places to Visit on a Romantic Trip to Greece
Seeing photos of the stunning Greek Islands will make you long for days spent lounging by the pool, sipping cocktails, and gazing at romantic sunsets. Whether you are going for a honeymoon, anniversary, or planning to propose, Greece will make your dream holiday come true. Besides, the country exudes a romantic ambience, making it a favourite destination for couples of all kinds.
But which part of the country should you go to? Below, check out the top five places to visit on a romantic trip to Greece.
1. Rhodes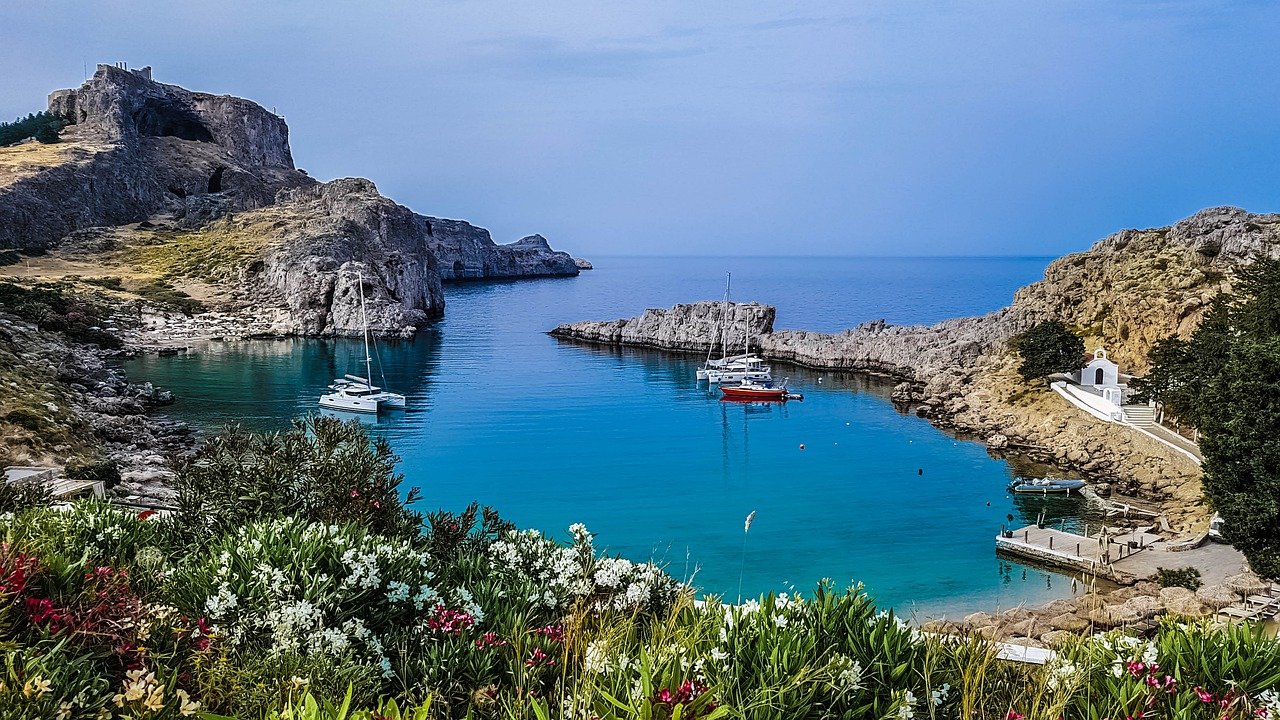 The largest of the Dodecanese Islands, Rhodes is an ideal destination for a romantic trip to Greece. There are tons of hidden romantic spots to explore on the island. Start with a walking tour of the medieval old town. Stroll along its cobbled stone streets lined with ancient castles. Then head to the charming town of Lindos, explore its traditional whitewashed cliffside houses, and take a dip at its seriously stunning beaches.
Go on a private boat trip and discover the island's stunning coastlines. Stroll through the charming towns and admire the spectacular mountain ranges of Rhodes from your yacht. After a day of exploring, dine at a seafood restaurant overlooking the beach, and marvel at the romantic sunset.
For active couples who want to engage in adventurous activities, you can go jet-skiing, paragliding, or kayaking. You will find many fun activities on the island's main beaches. Some of the beaches famous for their fun water sports are the Elli Beach in Rhodes Town and the resort beaches of Lardos in the southeast of the island.
2. Crete
Crete has a unique way of invoking romance and luring visitors of all kinds. From the cosmopolitan cities of Heraklion and Chania to the chic town of Elounda and the atmospheric Agios Nikolaos, Crete has all the perfect ingredients for a romantic trip in Greece.
Crete is famous for its magnificent beaches. Some of the best ones are Balos beach, Preveli beach, and Elafonisi beach. For a more intimate swimming experience, hire a private boat to the exotic islands of Koufonisi and Chrissi.
If you love food and wine, then you will absolutely love Crete. The Cretan's way of life is about delicious foods made from the freshest local ingredients. If you want to learn more about the local wine, consider joining a wine tour of Heraklion. Couples who are diehard foodies should not miss the chance to go on a fun food tour of Chania. The capital is also home to a beautiful Venetian harbour, a great place for a romantic stroll. It has a lighthouse that opens to romantic views and plenty of dining options, including excellent restaurants overlooking the stunning ocean views.
3. Santorini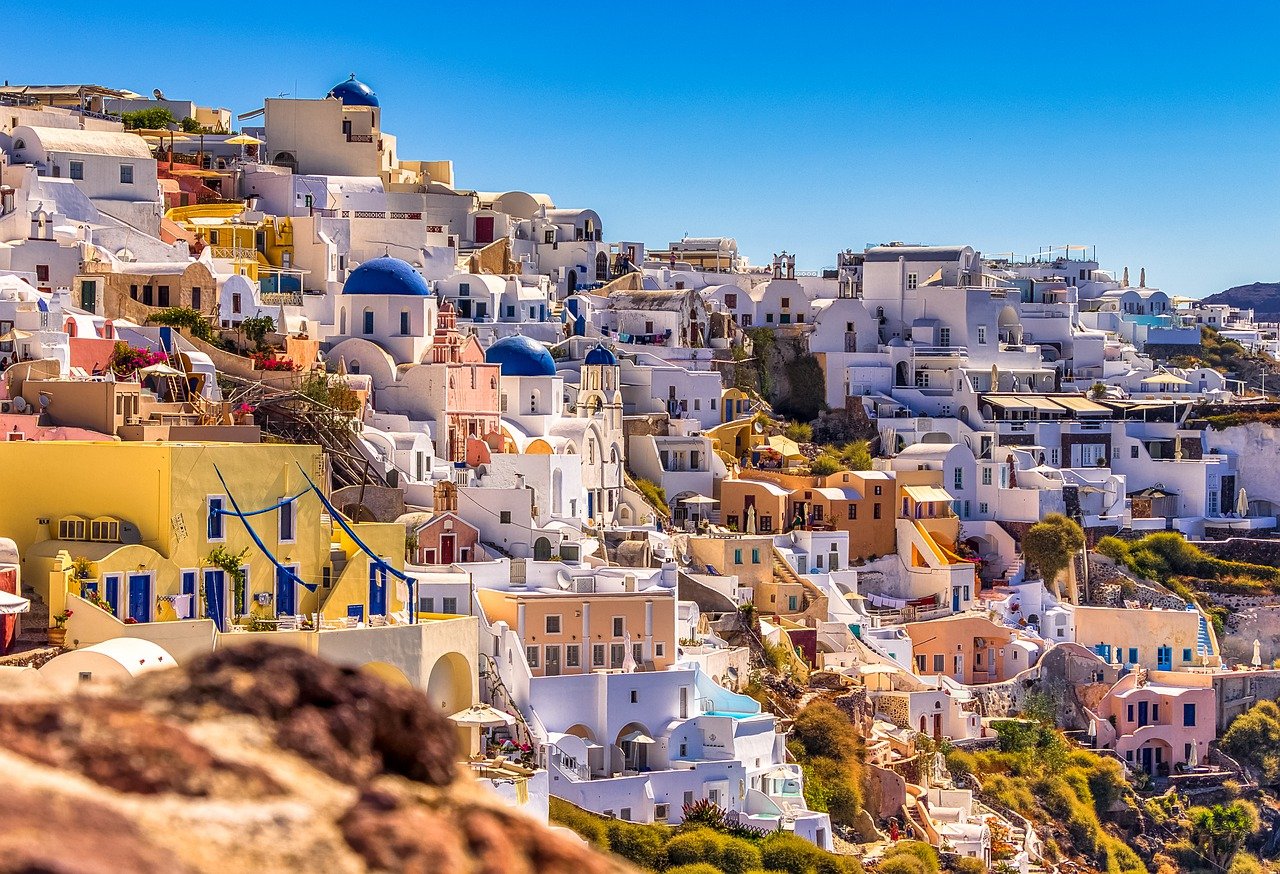 When you search the Internet for the most romantic destinations in Greece, Santorini will surely come up on top of the list. And, why not? The glistening island of the Cyclades emanates romance wherever you look. The moment you set your eyes on the majestic caldera, you'll understand why Santorini is the perfect destination for a romantic trip in Greece.
There are so many reasons why loved up couples want to visit Santorini over and over again. Aside from its romantic vibe, the locals are very welcoming to visitors of all kinds. In fact, it's a popular destination for gay honeymoons within Greece. And if it's privacy that you need, you can book a private villa that comes with your own infinity pool where you can enjoy the famous Santorini sunset.
For thrill-seeking couples, you can go cliff jumping, hiking, or riding ATVs. But if you want your holiday to be all about relaxing, head to the island's famous black sand beaches. However, almost everyone will agree that a dip in a hot spring is a perfect honeymoon activity in Santorini.
4. Mykonos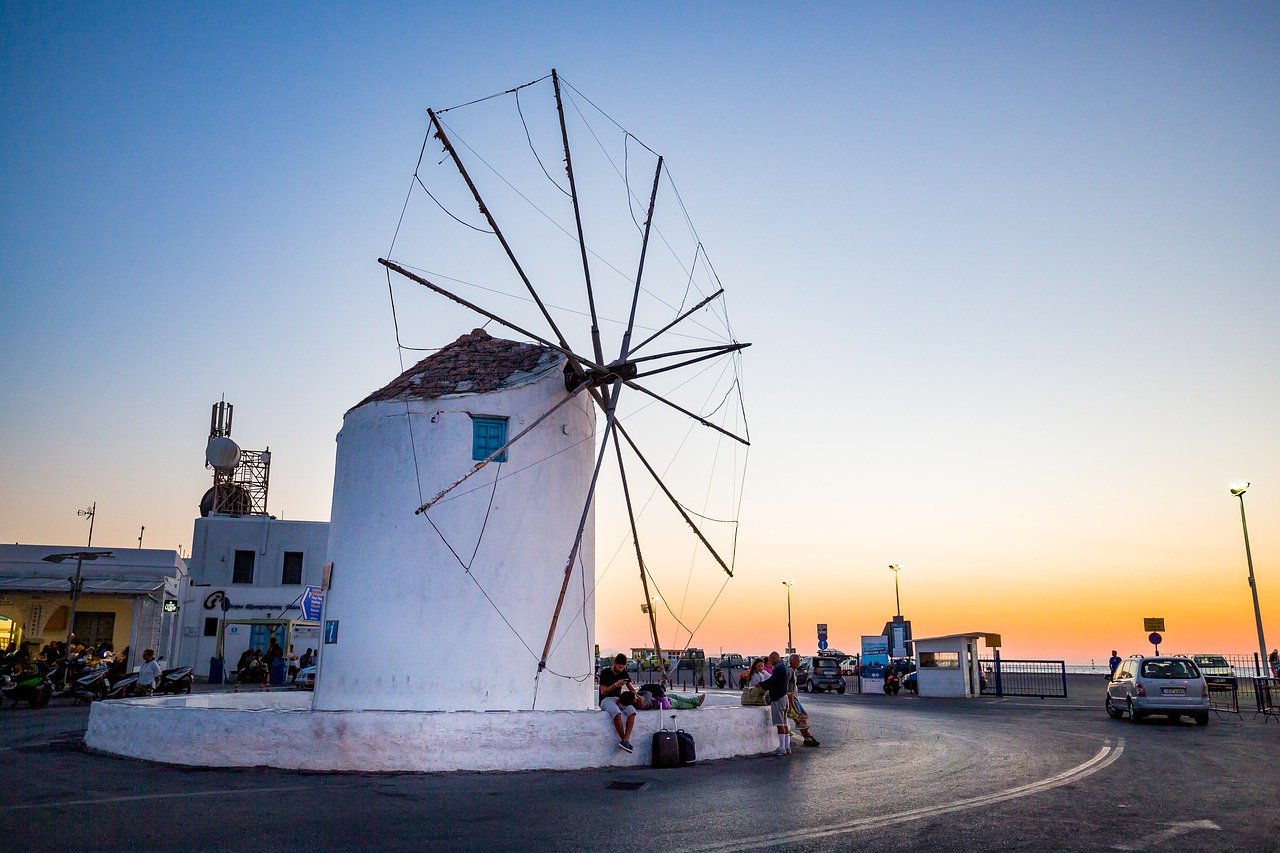 Mykonos is another dream honeymoon getaway in Greece. The island has the perfect combination of relaxation, pleasure, and fun. With its reputation as a premier party island, Mykonos will make your romantic getaway a whole lot of fun!
Get lost in Little Venice before enjoying a romantic dinner for two. Plus, who would not want to spend their honeymoon relaxing in true paradise at Paradise Beach? During the day, go scuba diving or take a boat trip to the island of Delos, the mythological birthplace of Apollo and a designated UNESCO World Heritage Site. For those who want to indulge in a bit of luxury, shopping in Mykonos is some of the best in Greece, so make sure to leave some room in your suitcase!
And then there's the legendary nightlife that the island is known for. Head to Tropicana Club for a full-out beach party every 4 PM during summer. This bamboo-topped pavilion is often crowded with young and high-energy revellers splashing out on buckets of bubbly and dancing to the tune of resident DJs.
5. Zakynthos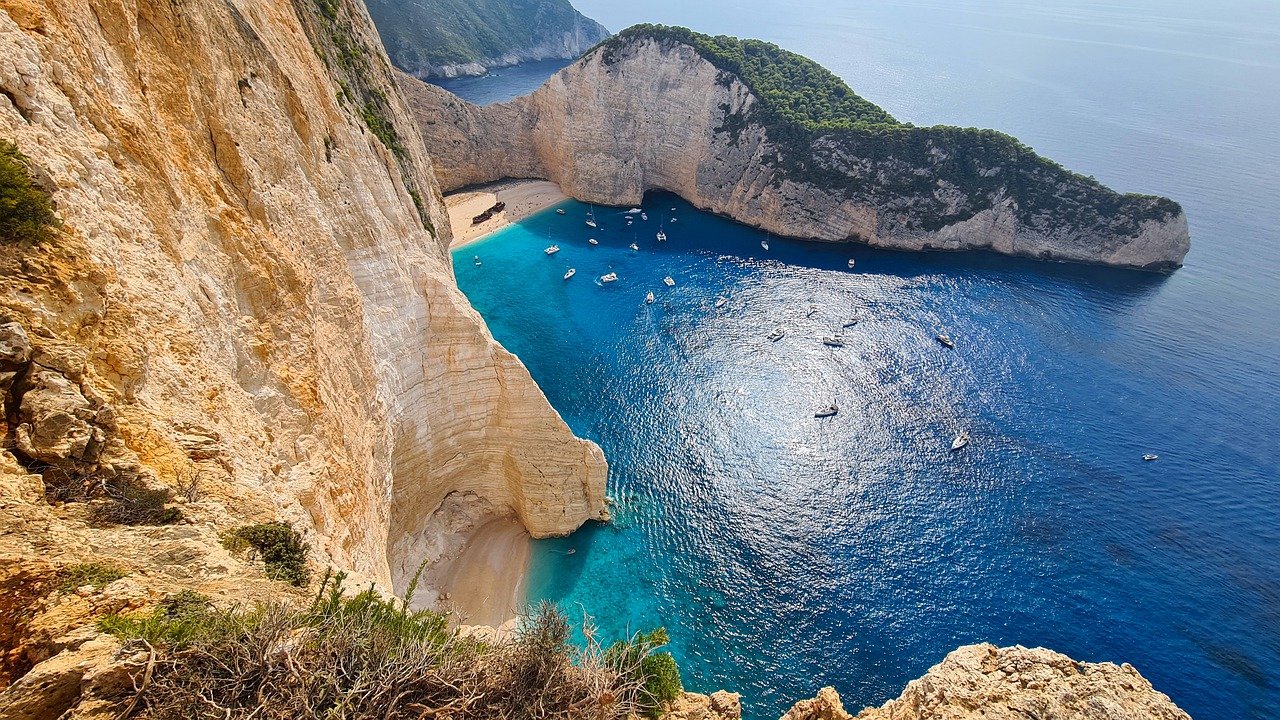 When it comes to a romantic trip to Zakynthos, most people often picture themselves relaxing and playing at the island's famous beach, Navagio. Also known as the Shipwreck Cove, this beach is renowned for the boat that wrecked near its shores during the 1980s. But there's definitely more to Zante than that famous shipwreck.
Surrounded by towering cliffs, Zakynthos is one of the most picturesque islands in Greece. The best part is, you can get there only through a boat, which adds to the adventure. You can go snorkelling to explore the famous wreck, as well as the wide variety of marine life, including the famous loggerhead turtles. You can also book a cruise with a speed boat to take you to the famous shipwreck. Your cruise can also include a visit to the nearby islands of Kalonisi, Ithaka, Kefalonia, and Corfu.
For couples who love nature, consider camping with a sea view. There are many excellent camping sites in Zante, and most of these overlook the stunning views of the sea. For a romantic evening, soak up the sunset views at Kerri Cliffs.