Iceland: an amazing country of ices and geysers
Iceland is the most impressive land of contrasts. It is the country of ice and magnificent pristine nature with no shortage of active geysers, impressive waterfalls, fast rivers, incredible glaciers, and beautiful mountains. The same day you can experience sunshine, rain, fog, and entirely white winter.
Even though it can be chilly even in the summertime, Iceland is definitely a stunning, unexpected and inspiring destination for any traveler. Here you can experience never-ending polar days or dark long nights lighted by Northern Lights, enjoy boundless peace and marvel the fantastic icy landscapes.  This country really never ceases to amaze with its natural wonders.
Look here for the best nordic trips
Spectacular landscapes of Iceland
Iceland's landscapes are incredibly diverse.  This civilized fringe is narrow, farmlands quickly fade, and volcanic landscapes, geysers, ice and snow-covered mountains start prevailing.  Iceland has Europe's largest glacier, also great waterfalls and fantastic fjords. You can also explore lava fields and steaming hot springs. Iceland's variety in landscapes is never-ending.
Iceland's climate is subpolar oceanic with cold winters and cool summers. However, the winters are milder than in most places of similar latitude thanks to the Gulf Stream, which warms up the area all year round.
Icelandic breathtaking landscapes have been shaped by the forces of nature which formed deep fjords as well as vast volcanic deserts, black sand beaches, snow-capped mountains, and staggering waterfalls. As the country is scarcely populated, its nature remains mostly unspoiled stunning the visitors with natural beauty.
Valley of Geysers: Haukadalur – bustling geysers in Iceland
Among the things to kn ow about Iceland is that there are over  200 geyser fields and more than 7 thousand hot springs in Iceland.
The Haukadalur valley is the most famous one, and it attracts tourists regardless of the weather. Here you can find the inactive geyser Geysir which gave its name to this natural phenomenon, and the powerful Strokkur just a few steps away.
The pressure of the stream of water sprouting out of Strokkur every eight minutes can reach up to incredible heights—even 30 meters, and the average temperature of hot spring is around 150 degrees Celsius! Geyser's eruption is something really amazing.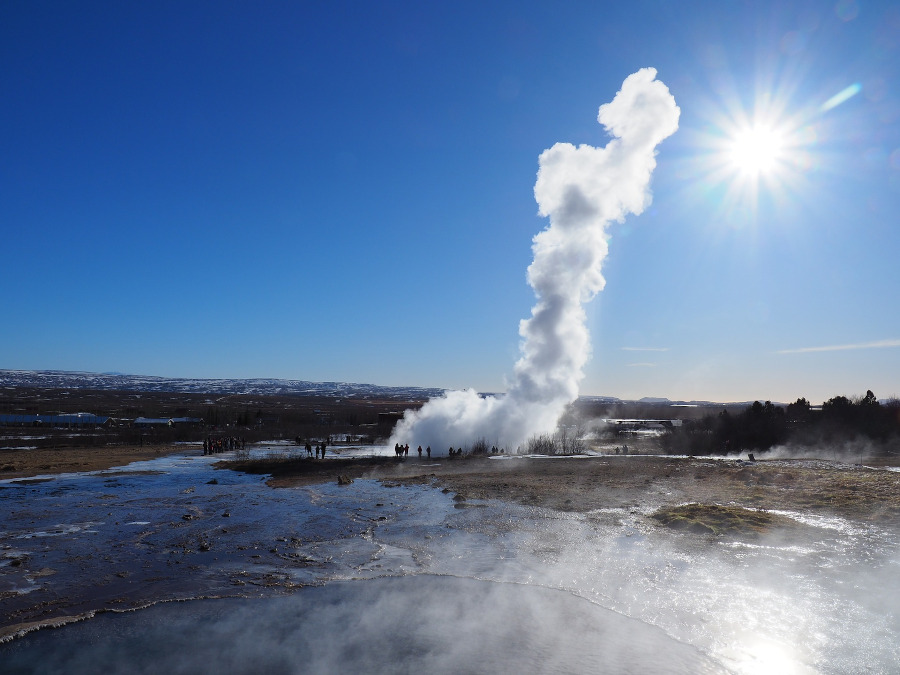 First, the water is calm, then it immediately goes out off the ground, and in a few seconds you a strong and powerful fountain of mineral water is in the air.
Other geysers of the valley are smaller, some of them eject fountains of steaming water into a minimal height, others simply spray water, and some look like bubbling puddles. In spite of their beauty all geysers are very dangerous, so do not come close to the edge.
Geysers are not only beautiful attractions for tourists and locals. Geothermal springs definitely are a natural wealth of the country as around 85% of houses are heated with geysers. This type of energy is not only useful for the environment but also for the budget of the country.
Another thing that Iceland is known for is its waterfalls. They are among the most amazing natural features that visitors enjoy.  Massive waterfalls here are the norm, spilling over at every turn.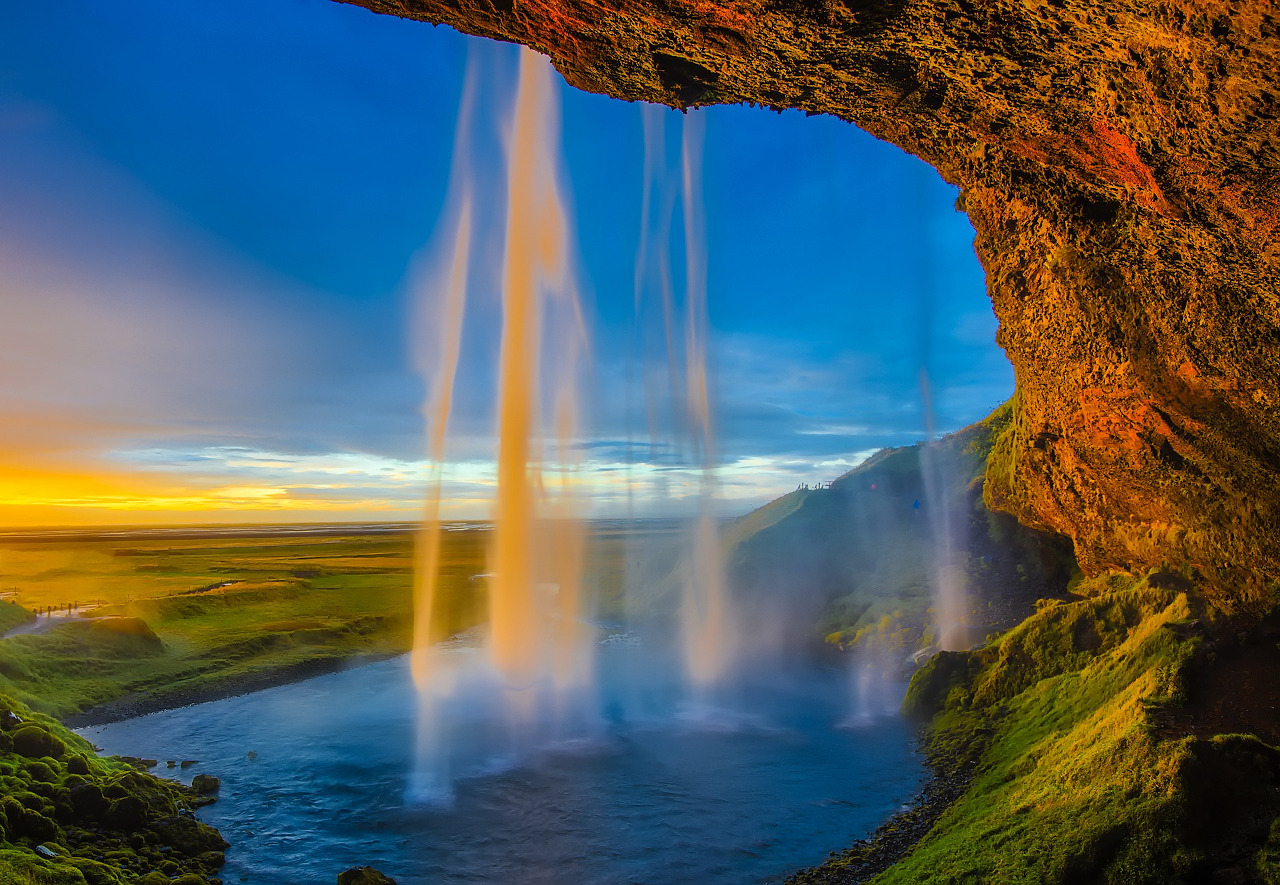 Many of them are nameless and taken for granted, but if they were elsewhere in the world, they would be named and marveled in their own right. It's not possible to drive around Iceland without encounter waterfalls.  Not all of them are worth deviating from the Ring. However, some waterfalls are a must to visit.
The reasons for Iceland having waterfalls likely numbering in the thousands are largely climate-related. The country has lots of rain and snow, and it also has vast glaciers and mountainous landscape. Combine these phenomena, and you have a country that is just epic for waterfalls.
It's the power of Icelandic nature that draws millions each year to visit the country and marvel the sights which can be seen just in this unbelievable part of the world.