Rent a luxury car in Europe from Driverso
Travelling by car offers you the amazing opportunity to enjoy each scenery, stay as long as you want, and go wherever you desire. I love to travel by car in Europe. If you are like me and if you'd like to choose a luxury or sports car, then you should consider Driverso for your luxury car rental in Europe.
A few years ago we went to a wedding in Germany. We travelled in our car, but at that wedding there were some guests from the US. One of them rented a luxury car – a Lamborghini Diablo. As you can easily imagine, everyone was mesmerized by the car – the painting was interesting, and, obviously, it wasn't something they'd see every day on the road (think 9 years ago). So yeah, the car was a competition for the bride 😀
Andrei, my husband (Ave from this blog), travels a lot with his job in Europe and sometimes he rents cars. He actually chooses at different makes and models – because he is able to have different experiences, see which models and brands he likes and which ones he wouldn't like to drive.
Plus, travelling in a luxury car on a special vacation gives you a wonderful feeling. You have the chance to see what is like to drive your dream car and to make an impression where you go.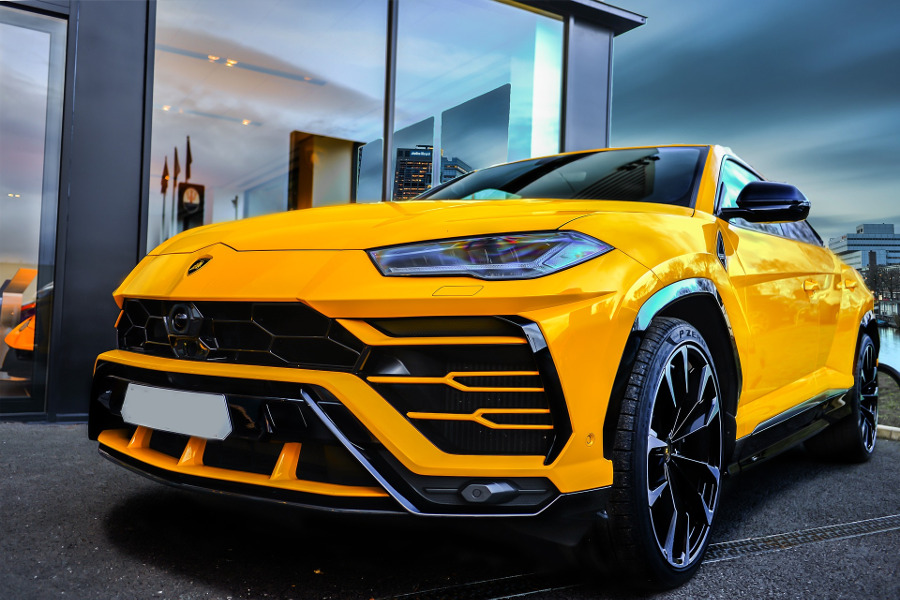 Who is Driverso?
You may know it by its former name – Vroomerz – and they are backed by Primerent, a trusted leader in the luxury car hire industry.
What does Driverso offer?
As you'd expect, as it's a luxury car hire, the company goes above and beyond in terms of client satisfaction. So, you can book your desired car online – they have over 400 new models from 20 suppliers, including
a Ferrari 488 GTB, a Lamborghini Urus, Model 3 Tesla, Jaguar F-Space 3.0, numerous Porsche, BMW, Mercedes-Benz models, Maserati GranCabrio, Aston Martin DB9 Volante, and more. You can choose from a range of cars across the UK, Italy, France, Spain, Portugal, Switzerland, Germany, and Austria.
Then, turn your dreams into reality, as Driverso is there to help you. They offer a complete car hire experience, which means that if you want 100 white roses waiting in the car for your loved one, they'll make that happen. Driverso also offers VIP service and flexible pick-up and drop-off locations. According to their press release, "a specialist driver will be waiting at the delivery point of your choice and will be on hand to brief you on the car and answer any questions you have about driving it."
Driverso plans to expand its fleet to 1,000 cars by June 2019 – so more options for you to choose from.
I admit that when I book a high-end service I want the complete experience and attention to all details. So, yes, I like the fact that with Driverso you get exactly the car you chose online and you have all the extra services and 24/7 support. I'd definitely choose a Lamborghini Urus – I saw one a week ago in my country (though it had Germany plates). I actually heard it before I saw it 🙂 Anyway, it's great to see that the company evolves, that they are adding more and more cars. Check out their website and see what make and model lures you!