Tips for visiting Iceland: What to know before you go to Iceland
Iceland is one of the most beautiful countries in Europe. To make the most of your trip to Iceland, here are the best tips for visiting Iceland shared by Gabby from Boarding Call. This article on what to know before you go to Iceland aims to help you plan the perfect Iceland vacation!
Tips for visiting Iceland: What to know before you go to Iceland
So you're planning a trip to Iceland? Congratulations, you're about to take one of the most incredible trips of your life! Iceland is filled with immense natural beauty that will wow you at every turn. You won't believe how many great things to do in Iceland await for you! If you're planning a trip to Iceland, there are some important things you need to know. In this handy overview, I've prepared a list of the things you'll need to know before heading to Iceland.
Iceland is expensive!
Before I went to Iceland, I read a lot of blog posts that told me how expensive Iceland would be… despite reading so many blog posts, nothing could have prepared me for how pricey Iceland really was! The lodging is pricey, the car rentals are pricey, the gas is pricey and the food is pricey, so that pretty much covers anything you might need to buy in Iceland!
What makes lodging in Iceland so pricey is that there are so few places to stay. Iceland's population is very low, only about 300,000 people live on the island, and most of that population lives in or around Reykjavik. Iceland has experienced a huge boom in tourism in the last few years that it wasn't prepared for, which means that in most areas of the country there are very few hotels and AirBnB's for rent. So, in regards to where to stay in Iceland, with little supply and lots of demand, the price of lodging is sky high!
When it comes to food, the cost outlook isn't much better! Much of the food is imported, so expect to pay about 1.5 to 2 times as much for a meal in Iceland as you would in other Northern European or Scandinavian countries.
Further below in this guide on how to plan for Iceland, I've put a few tips in which will help you save money on your trip to Iceland, so don't let my warnings about how expensive it is discourage you at all from going!
You'll need to plan ahead for Iceland
I would be remiss if I didn't tell you to plan your trip well ahead of time when you visit Iceland. I'm one of those people who typically books lodging or a car only a few weeks (or a few days) in advance of my trip, so if you are anything like me, don't do this when you plan your trip to Iceland!
This tip pretty much builds on the last one – since there are so few places to stay they get booked out very far in advance, especially in the summer time. I thought I was planning ahead by booking two months ahead of our summer trip. I was visiting with my fiancé, brother and my dad, and tried to find a place for us to stay in the south east along our route to Jokulsarlon lagoon. Long story short, I booked too late, and there were too few hotels and apartments in the area, so I had to get a dorm style room for the four of us to share in a hotel where we shared a bathroom with other guests. That's not exactly ideal when you're traveling with your partner and family! So, this one of the of useful things to know before you head to Iceland!
To make sure you have the best chances of finding lodging and a somewhat decently priced car rental, I'd recommend to book at least three months in advance, but ideally about six months in advance. The early bird really does get the worm in this case.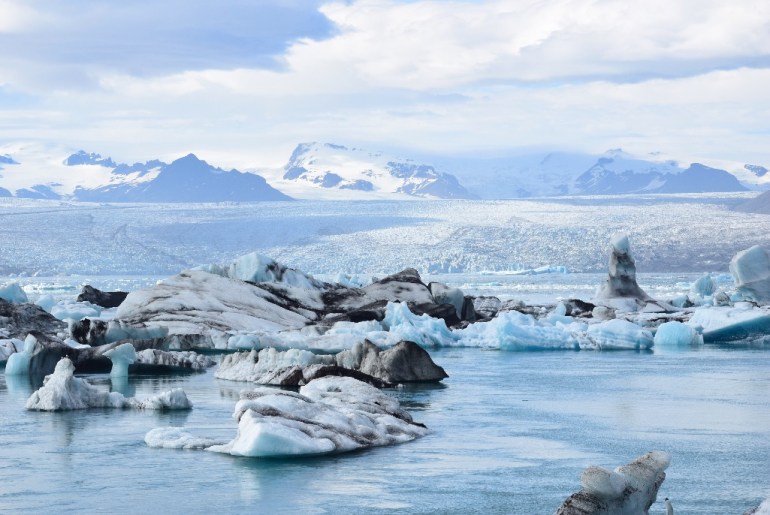 It is possible to save money on food
Although food is very expensive in Iceland, you can save money if you avoid eating at restaurants. We saved on food by buying our breakfast and lunch at grocery stores along our road trip – so we recommend these places to eat in Iceland. While the grocery stores are still significantly more expensive than those you'll find in the rest of Europe, they are still much cheaper than eating out at a restaurant.
There are several grocery stores scattered along the main highway in Iceland where you can shop for your groceries like Bonus, Kronan, and Netto. Make sure to plan some time into your schedule to do a little grocery shopping before you start your day, and you'll save a good amount of money this way. In some areas of Iceland it is also a bit of a necessity to shop at the grocery stores. In whad food in Iceland and where to eat in Iceland are concerned, as mentioned before, the island wasn't ready for the tourism boom, so in most areas outside of Reykjavik you'll only have a few restaurants to choose from.
Since restaurants and grocery stores can be few and far between, you might want to plan on eating at a gas station now and then. Sure, it might not be something you'd normally want to do at home, but no trip to Iceland would be complete without at least grabbing one hotdog from an Icelandic gas station. A hotdog from a gas station in Iceland is just about the cheapest meal you'll find, and while it might not sound the most glamorous, it is one of those little nuances of Iceland that makes your trip complete.
You'll need to pack accordingly
Even if you visit Iceland during summer the weather can still be unpredictable and if you plan on visiting any of the Iceland waterfalls (what is a trip to Iceland without seeing the waterfalls?), then you'll need to bring some waterproof clothing.
My top recommendations are to bring waterproof pants that you can slip on over your normal pants, a waterproof jacket, waterproof boots, and a waterproof cover for your daypack if you plan to do any hiking.
Besides all of that waterproof clothing, you'd also better bring something to capture the places to visit in Iceland with. I'd recommend bringing both a GoPro (or GoPro alternate) and a DSLR. That way when you're near a waterfall and don't want to get your DSLR wet, you can easily take some great photos with your GoPro. The island is so gorgeous that it warrants incredible photos, so I really believe having a DSLR is a must for your trip. For a complete list check this post on what to pack for Iceland.
You should explore beyond the Golden Circle
A lot of people choose only to visit Reykjavik and the Golden Circle when they visit Iceland. The Golden Circle does have some beautiful spots, and due to its proximity to Reykjavik it is relatively easy to visit, but there is so much more to see outside of the main tourist centers.
Before you go to Iceland you should know that there is so much more to see than just the Golden Circle. If you are wondering what to see in Iceland, I recommend visiting at least the south of Iceland so you can see some of the most beautiful waterfalls like Skogafoss, Seljalandsfoss, and Svartifoss. If you drive further east you can visit the Jokulsarlon ice lagoon, one of the most beautiful places we visited in Iceland. The farther you explore in Iceland, the more incredible things you will find, so explore beyond Reykjavik and see what you find!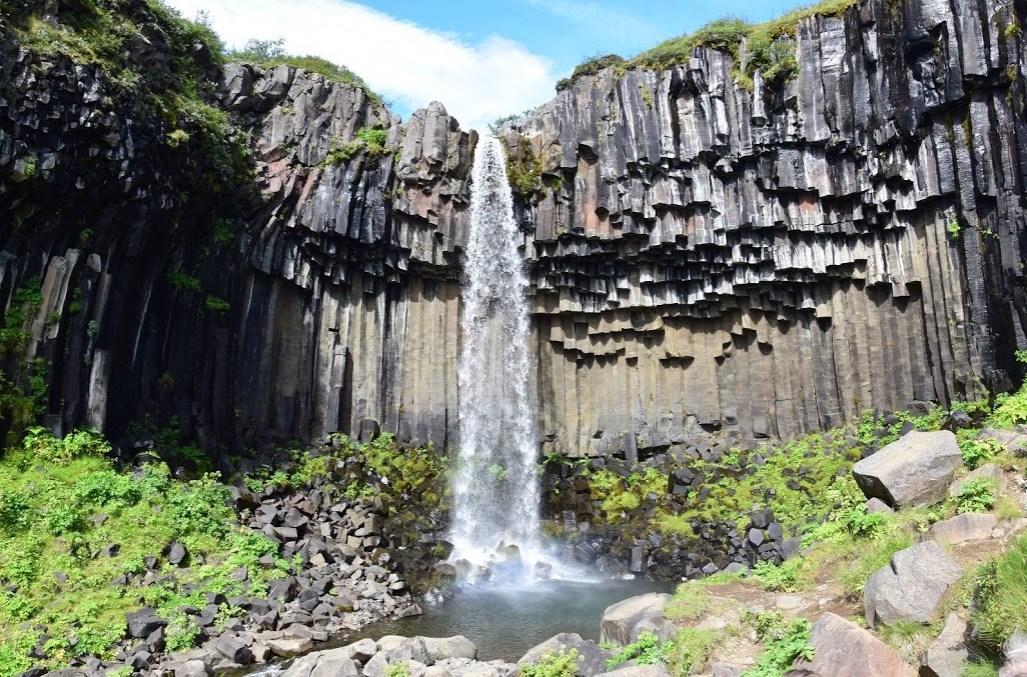 About the author:
Gabby is a native (Northern) Californian who spent the majority of her 20's living the expat life in Amsterdam, the Netherlands, exploring Europe and beyond. 27 countries later, she's relocated back to her home base in California where she explores her passions for the travel and the outdoors and shares them on her blog, Boarding Call. Follow her on Instagram and Facebook as well.