Astonishing and unique Christmas destinations: 32 alternative Christmas holidays
Christmas is just around the corner, so many people ask: "where should I go for
Christmas?". Look no more, as I've prepared a great selection of 32 amazing unique Christmas destinations across the globe recommended by travel bloggers.
These alternative Christmas holidays  all keep the Christmas spirit alive – decorations, festive dinners, even decorated trees or gifts exchanged – but they are unusual Christmas destinations.
Usually, when we think of Christmas, we think of Christmas markets in Europe and snow. How about Santa's in bathing suits? Or palms decorated for Christmas?
The recommendations below are alternative Christmas holiday ideas. These include some warm places to spend Christmas and a few unusual ways to spend Christmas.
So, if you are wondering "where is the best place to spend Christmas?", check the recommendations included below and prepare to make plans for your Christmas trips. Yes, trips, because you'll find alternative Christmas getaways for years to come!
Unique Christmas destinations: 32 alternative Christmas holidays
Christmas – Cruising in Antarctica
by Donna from My Itchy Travel Feet; Twitter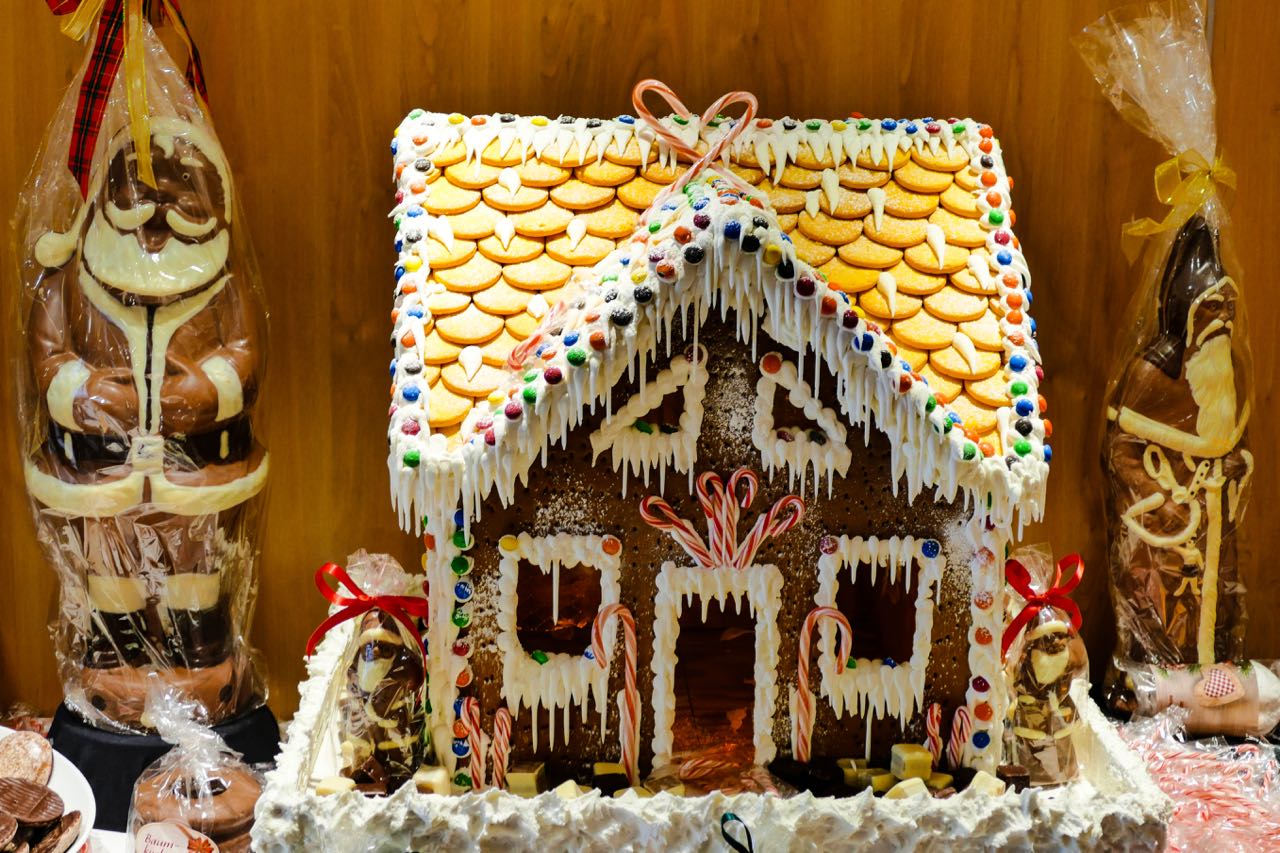 Cruising in Antarctica during the holidays may not sound like a Christmas celebration to you.
But if trains circling round the tree, gigantic decorated gingerbread houses surrounded by plates of sweet treats and caroling at Christmas Eve mark your holiday festivities, you'll feel right at home.
Christmas in Antarctica aboard Seabourn Quest is about as luxurious as it gets, both inside and out.
I woke up on December 22 to discover that elves must have been busy throughout the night setting up the elaborate decorations that set just the right holiday mood.
A glance out the window showed a dramatic expanse of the Antarctica peninsula decorated in white. Penguins waddled on the ice underneath a canopy of bright, blue sky waiting for me to come over to say hello.
When I wasn't on an expedition excursion walking with penguins, or photographing icebergs that floated by the ship, I roamed the ship admiring the many themed trees.
And, yes, I'll admit to snatching a cookie or two.
On Christmas Eve, guests gathered in the lounge for a round of Christmas caroling followed by Christmas Eve dinner. Returning to my suite at the end of the evening, I discovered a gift of handcrafted truffles, as if I needed more goodies to eat.
And when I stepped out of my suite the next morning, a hearty "Merry Christmas" drifted through the ship as passengers greeted each other in passing.
More penguin sightings, a Christmas toast of champagne followed by yet another holiday dinner concluded one of the merriest of celebrations.
And it all took place on a frigid sea off the coast of a desolate continent. I felt as if I was celebrating Christmas at the very end of the world.
Christmas in Ubud, Bali, Indonesia
by Digital Travel Guru; instagram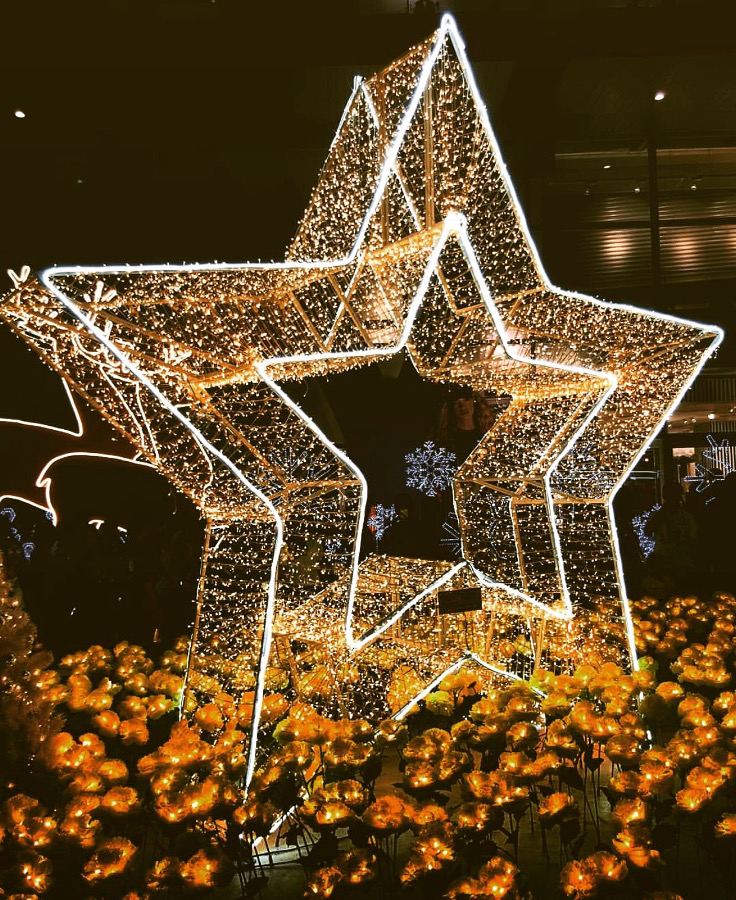 Ubud is the cultural and arts centre of Bali Indonesia. It is located about 30-40 minutes drive from Ngurah Rai International Airport located in Depanser.
Many come to Ubud due to is picturesque landscapes, vibrant markets, arts temples, and for spiritual experiences such a yoga and meditation.
Spending Christmas is Ubud is very different and unique experience compared to other countries, as the main religions there are  Hinduism, followed by Islam, Christianity and Buddhism.
In Ubud at Christmas everything is open as usual and you will find lots of things to do and see which will allow you to have unique experience Christmas there.
Whist the Balinese do not celebrate Christmas as one of its main festivals, they do make a fantastic effort for visitors during that time of the year. Many shops, restaurants and hotels have Christmas decorations, Christmas lunches, dinners, shows, carols and fireworks.
In Ubud you will find the Christmas spirit alive when visiting, markets and shops which are packed with Christmas items such as decorations, hampers, gifts, cards, gifts and other Christmas accessories.
If you are looking for a traditional Christmas dinner, you can book this in most of the larger hotels. One hotel that is particularly great for celebrating Christmas Day is the  Four Seasons Ubud, they have an incredible Christmas festive breakfast, gala dinner, carols, and the hotel is decorated so beautifully.
Ubud is a wonderful place to spend Christmas, due to its tropical climate, you will have a choice of places to experience the Christmas vibe, and opportunities to take part in many of the Christmas related actives in and around Ubud.
Ubud caters to all types of travellers such as couples, solo travellers, backpackers, people with children and the luxury traveller.
Tip: Book accommodation and any gala diners inn advance as this time of the year is very busy in Ubud. You can check each hotels website for their Christmas programs, activities and menus.
Christmas in Zimbabwe
by Natasha & Cameron from The World Pursuit; instagram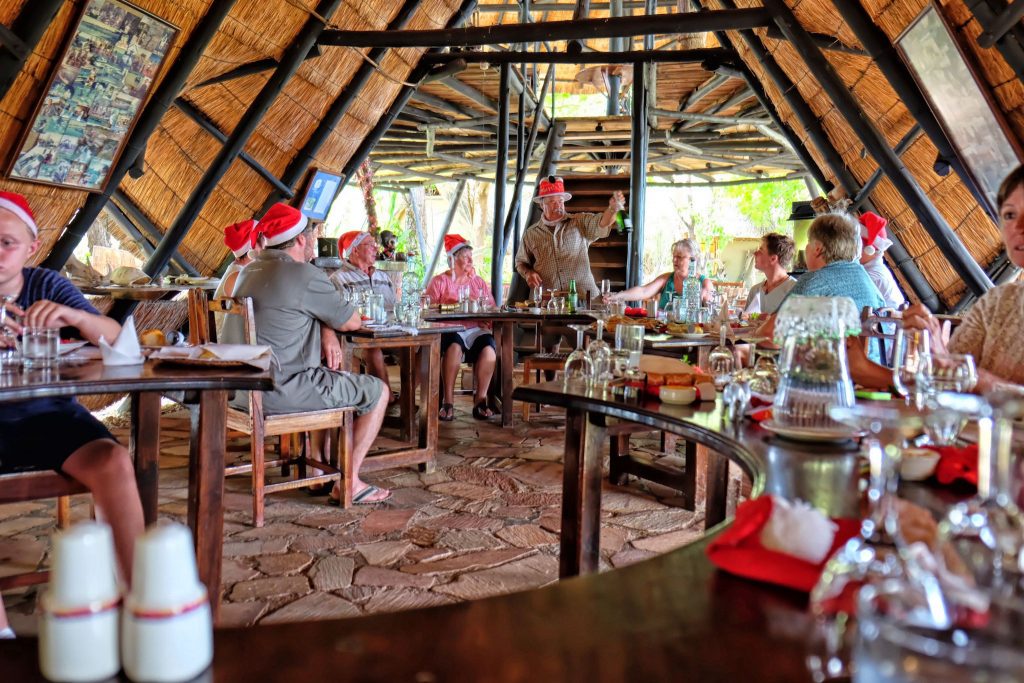 A few years ago we spent Christmas in one of the least suspecting countries ever. Zimbabwe!
We didn't really know what to expect when we found ourselves in between Zambia and Zimbabwe in late December of 2016, but when we got invited by a Zimbabwean family to go on safari at their lodge we couldn't say no.
Musango Lodge is an African safari tented camp in the middle of nowhere. I mean that too  -there is literally nothing around besides a few remote villages and lots of wildlife.
We thought going on safari for Christmas sounded interesting, but we had no idea we would have such an amazing holiday spent among the elephants and hippos.
On Christmas morning we woke up in the African bush to a full breakfast with other holiday goers. We spent the day searching for lions and watching elephants bathe around the camp.
The lodge staff made it very special for guests by cooking a full Christmas dinner and doing a round of white elephant.
Thankfully, they had contacted all the guests that would be there on Christmas before they arrived so everyone could bring something from their home country. At the end of the meal, we finished the day together on our own private island in the middle of Lake Kariba drinking gin and tonics.
It was certainly not your typical Christmas. No snow, no mass consumerism, and no holiday franticness that we have in the west. It was truly down to basics and back to nature and I no wlong for another Christmas just like it.
You can go on safari at Musango Safari Camp any time of year, not just December! The best way to get there is a bush flight from Victoria Falls or Kariba.
Christmas in Miami, USA
Eileen Cotter Wright from Pure Wander; instagram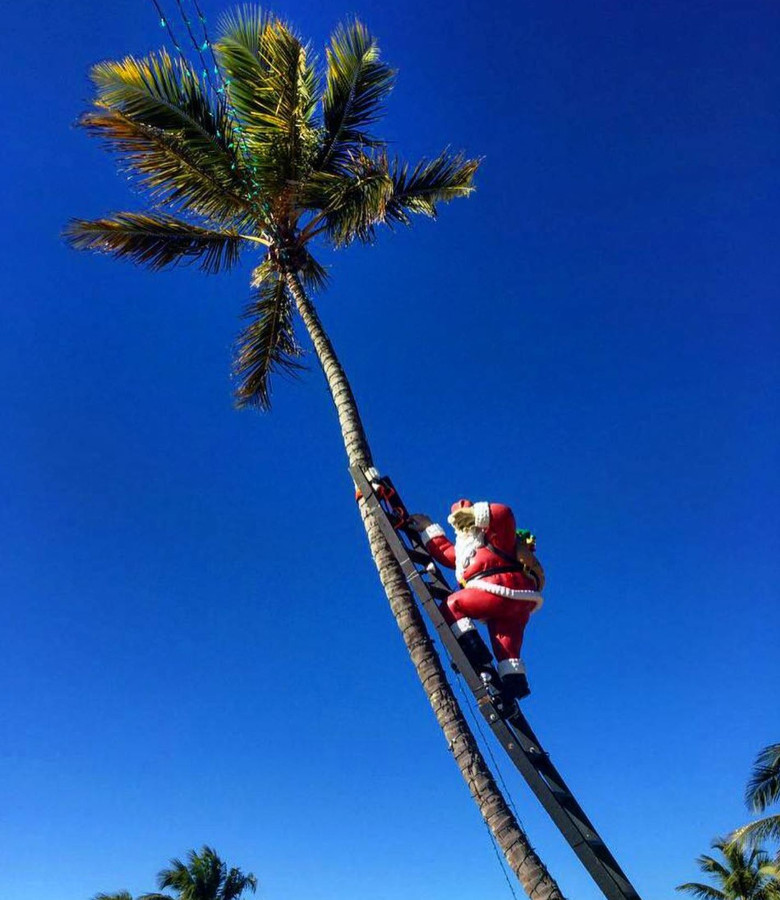 Growing up in New England, I had my fair share of white Christmases and big, green pine trees adorned with lights.
So when my family did Christmas in Miami one year, it threw me for a loop. They string the lights along palm trees, an depictions of Santa often show him in swimming trunks!
Although Florida is sand and sun almost all year round, it does not mean they celebrate Christmas any less than the snowier parts of the world. Malls are still decked out American-style with pumping Christmas carols and wrapping paper for sale.
But I notice songs often have a reggae twist or some tropical vibe to them.
Despite the normal cheer from the locals, Miami hosts a bunch of events in the city for big fans for Christmas and the holiday season. Period hotel Vizcaya famously decorates their lobby in vintage Christmas items and offers and evening of hot holiday drinks. The Miami Zoo goes extra with thousands of Christmas lights throughout the park, where guests can get into the moment and enjoy both animals and the surrounding magic.
While Miami is one of my favorite spots to celebrate Christmas, I've started to love the Golf Coast of Florida too – namely Sanibel and Captiva.
Last year, the Tween Waters Inn went all out for the holidays, hosting gift swaps and lots of sweet red-and-green cocktails on the menu. I still felt the spirit even without the snow!
Christmas in Seychelles
by Laurence from Finding the Universe; Facebook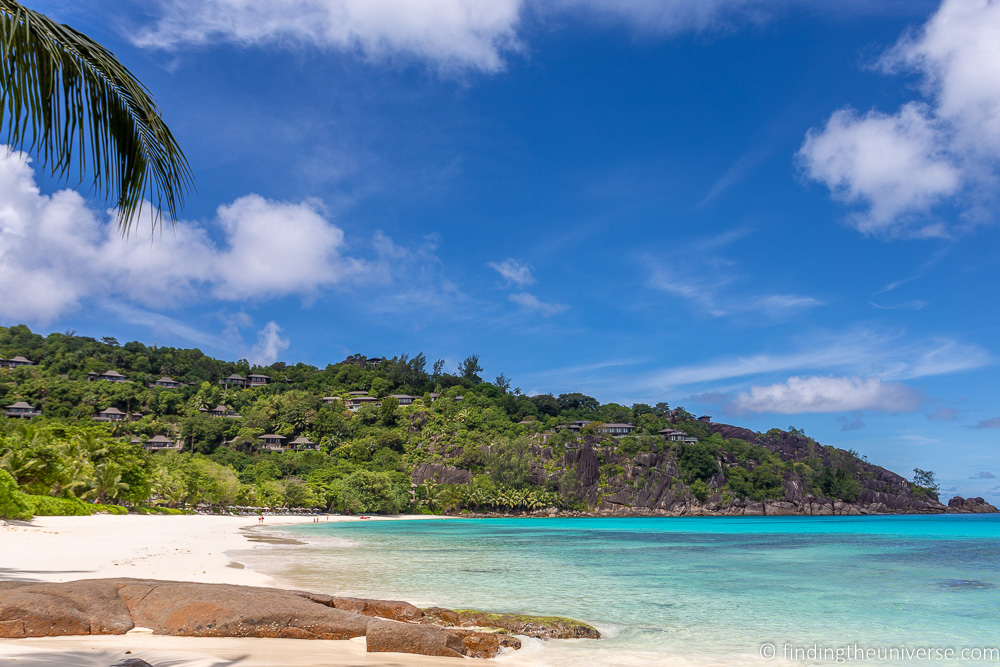 As I'm from the UK, when I think of Christmas it usually involves cold weather, snow, short dark days and colourful lights to brighten everything up. Fir trees carefully decorated also feature highly, as do roasted meats.
So, when my family moved out to Seychelles in my teens, my traditional notions of Christmas had to go out the window.
Seychelles is pretty much the opposite of a Christmas destination in my mind – it's on the equator, so is hot year round, and whilst palm trees on white sandy beaches are certainly pretty, they don't hold baubles and tinsel so well.
That said, I was able to adjust to having Christmas in Seychelles. It just required a perspective shift.
First, Christmas is very much celebrated in Seychelles, as the predominant religion is Catholicism, and the Seychellois certainly get into the spirit of things.
A traditional Christmas usually involves a big family expedition down to a beach, where you would ideally host a BBQ of locally caught fresh fish, accompanied by a range of salads, fresh fruit and perhaps fried plantain.
Drink of choice would be a cold Seybrew – the local beer, and as Seychellois love to dance, loud music is bound to feature somehow via a portable stereo. It's a lot of fun, and whilst not "Christmassey" as you might traditionally imagine it, is certainly a lovely celebration of family and life.
Seychelles are relatively easy to visit, with flights from multiple locations, and fairly relaxed visa requirements.
They are also free of the major tropical diseases, so you won't need a plethora of vaccinations before you visit, but they are definitely one of the great alternative holiday ideas.
Christmas in Tahiti
by Mar from Once in a Lifetime Journey; Facebook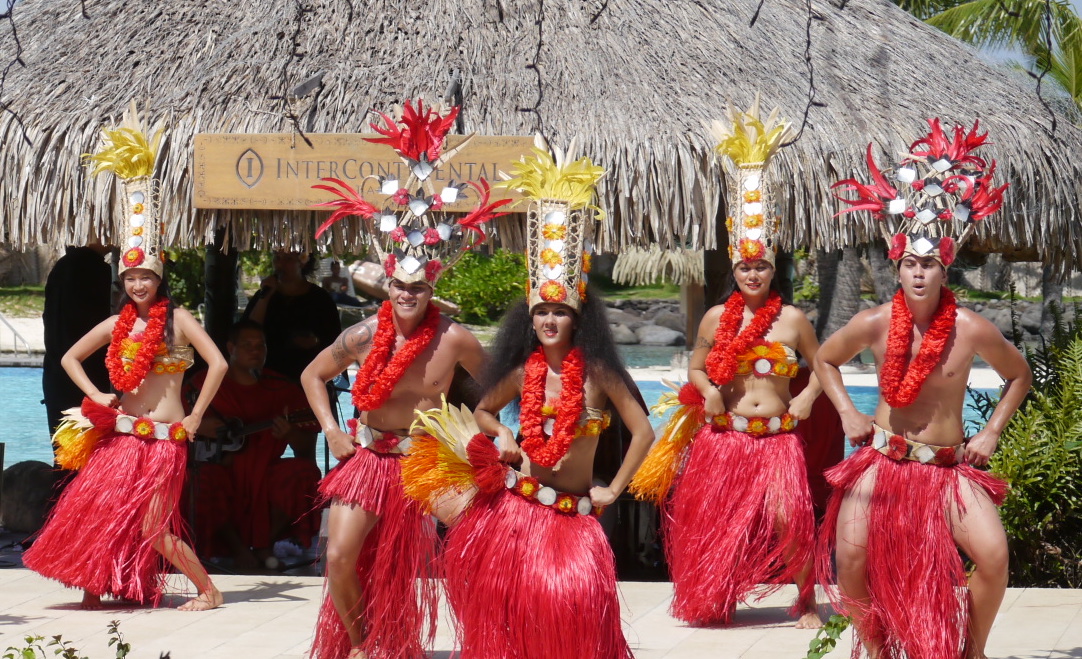 French Polynesia is one of the last places to see the sun set every day and so, it is also one of the last places to enjoy Christmas every year.
In 2014, I spent Christmas in New Zealand then took a flight in the evening to French Polynesia only to land on the 24th December in the evening because of crossing the Date Line.
The next day I woke up on Christmas day in Papeete, the main city in the island of Tahiti, to enjoy the Christmas celebrations at my hotel. There were Polynesian dances, a large buffet with a huge array of local dishes and lots of families spending the day together.
French Polynesia is part of France and so Christmas is widely celebrated. As the island is located near the equator, it is always hot. Locals go on picnics and spend the day together.
I rented a car and went on a road trip in search of the many things to do in Tahiti, from the stunning surf to the gardens, beaches and waterfalls.
Christmas in Colombo, Sri Lanka
by Josie from Josie Wanders; Facebook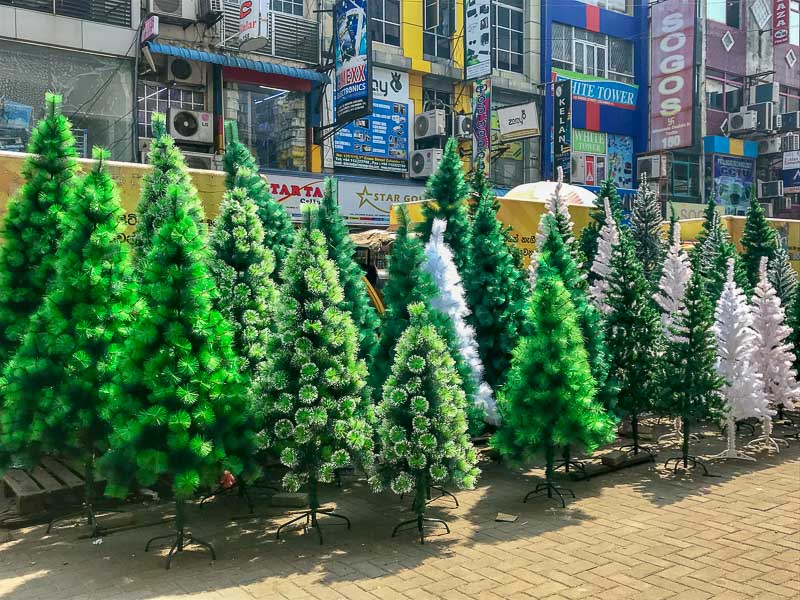 We arrived into Colombo, Sri Lanka in the early evening of a day in the second week of December. We dropped off our luggage and went out to find dinner.
We immediately came across a glittering Christmas display, with lights and Christmas trees, a reindeer and sleigh. All was set up for taking the perfect instagram photo, and there were a lot of people around doing just that.
This scene would not be unusual in many places around the world in December, but this was in Sri Lanka!
On asking around I discovered that only 7% of the Sri Lankan population was Christian, with the predominate religion being Buddhism at over 70%. Buddhist societies do not normally celebrate Christmas.
After initially assuming the Christmas display we had come across was a stunt being put on by a local radio station that were broadcasting from the same location, imagine our surprise as we wandered the markets the next day to see stall after stall filled with tinsel and baubles.
We even came across what I could only describe as a Christmas tree forest in the middle of the road.
As we travelled around the rest of Sri Lanka we saw Christmas decorations all over the place, in our accomodation, in shopping malls, even in tuk-tuks.
I asked the locals about Christmas, and many simply smiled and shrugged. It seems to be a left over custom from the times of British colonisation.
The Sri Lankan people just like to celebrate it, so they do! Apart from the Christians, it is not a religious holiday, but rather one of colour and light and fun.
Christmas in Arequipa, Peru
by Sarah from Moment Mom; Facebook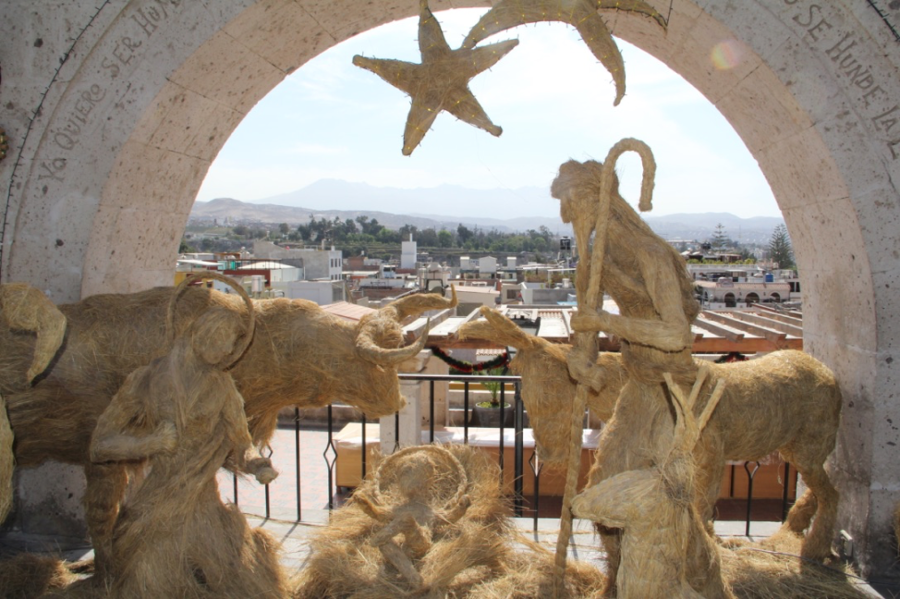 Have you ever thought about spending Christmas in a city built with volcanic rock, surrounded by three volcanos, exploring Nativity scenes made from potatoes and straw?
It may sound far-fetched, but you can enjoy an amazing Christmas in Arequipa, Peru and experience it all!
Arequipa is known as the White City for the white volcanic stone used in the buildings of this Spanish Colonial city in Southern Peru.
Throughout the year, you can enjoy the beauty of its many churches including Santo Domingo Church with its amazing baroque architecture, the Society of Jesus Church and Complex built by the Jesuits, and the Santa Catalina Monastery that occupies entire city blocks inside of Arequipa.
Each Christmas, the municipalities of Arequipa create Nativity scenes in an unofficial competition. Each municipality builds a unique Nativity scene, and it is a point of extreme pride to have the best one. During our last visit, the theme of Peru's agriculture could be seen throughout the districts.
The Arequipa Cathedral on the Plaza de Armas celebrated Peru's many varieties of potatoes as the Wise Men brought baskets filled with some of the 4,000 different varieties of Peruvian potato.
The Arches on the Plaza of the Yuanahuara district made the perfect backdrop for their submission for the Nativity scene and our personal favorite.
Constructed entirely of straw, it was an amazing site to see, especially with the Picchu Picchu volcano peaking through the background.
Christmas in Gili Air, Indonesia
By Angie from Feet Do Travel; Pinterest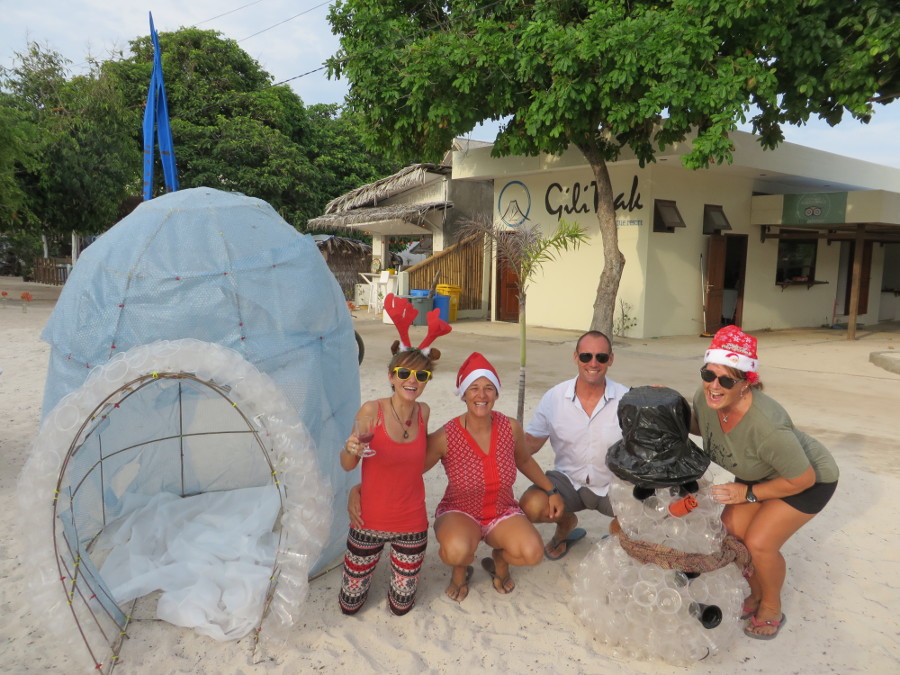 The most unusual place I have spent Christmas was on the Muslim island of Gili Air, Indonesia. A "white Christmas" of a different kind, the Gili Islands have a tropical climate, so rather than crispy snow underfoot, instead I felt soft white sand.
The Gilis have a large ex-pat scuba diving community, and although locals don't celebrate Christmas, they did their best to participate in the festive spirit.
Christmas decorations aren't sold on the island, so dive centres and restaurants did what they could with what they had available. Christmas trees were made out of plastic bottles, coconuts, and empty beer bottles, they were the most inventive I had seen on my world travels.
On Gili Trawangan they even had a Christmas market! Whilst listening to classic Christmas songs, I nibbled on mince pies and sausage rolls. Sipping my mulled wine wearing my red santa hat, it felt surreal wandering around stalls selling various stocking filler gifts.
Looking around, I saw Christmas lights hanging along the beach, and an igloo made out of rescued trash.
For the Christmas Raffle, businesses on the neighbouring Gili Islands donated various prizes, all profits were donated to the Gili Eco Trust's environmental projects.
Christmas Eve was about exchanging "Secret Santa" gifts. Santa must have been roasting hot handing out presents wearing a big velvet jacket and hat in 30°c heat. Nevertheless, I appreciated my hand-carved turtle necklace made from a coconut shell.
On Christmas morning we went scuba diving wearing Santa hats!
The afternoon was spent on the beach wearing more Santa hats, sipping sparkling wine, and eating roast chicken with potatoes, vegetables and gravy, the nearest we could find to a traditional Christmas lunch.
Although Gili Air was an unusual place to spend Christmas, the efforts made by the locals and ex-pts on the island, mean this place will always hold a very special place in my heart.
How to get to the Gili Islands:
The Gili Islands are easily reached from Bali, which is just a 2-hour fast boat journey away. Alternatively, you can fly into Praya, Lombok, the nearest airport to the Gili Islands. From here it's an hour taxi to the harbour and 20 minutes by boat.
Christmas in Bamako, Mali
by Thea from Zen Travellers; instagram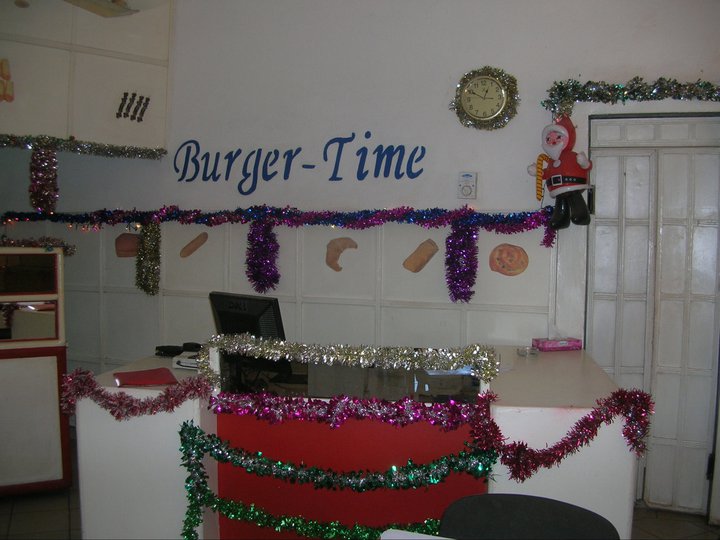 Several years ago now, I lived and worked in Bamako, Mali which is a bustling capital city in West Africa. Shortly after I arrived was the biggest holiday of the year called "Tabaski", "fête des moutons", or "Eid-Al-Adha", and it is as big of a deal as Christmas.
It was amazing to watch the city's sheep market swell until it was positively bursting with animals on the eve of the event, then dwindle to a few lucky survivors the day after.
From hearing the call to prayer ring out 5 times daily, to seeing people all dressed up in their Friday finest, the city is decidedly Muslim with over 90% of people in the country practicing Islam.
Considering all this, when December rolled around I didn't expect anyone to make too big of a deal about Christmas.
To my delight, many businesses put up Christmas lights and decorations and seemed to get into the festive spirit. I even saw people selling Santa hats and beards on the street.
To celebrate the occasion, both my local friends and fellow foreigners got together on Christmas Eve to make a feast for the ages, exchange gifts, and revel in each other's company.
While it may have been one of the least conventional places I have ever celebrated Christmas, seeing my adoptive city pay homage to my favourite holiday and celebrating with my local crew made the experience one I'll never forget.
Christmas in two small towns north of New York City, USA
James from Travel Collecting; instagram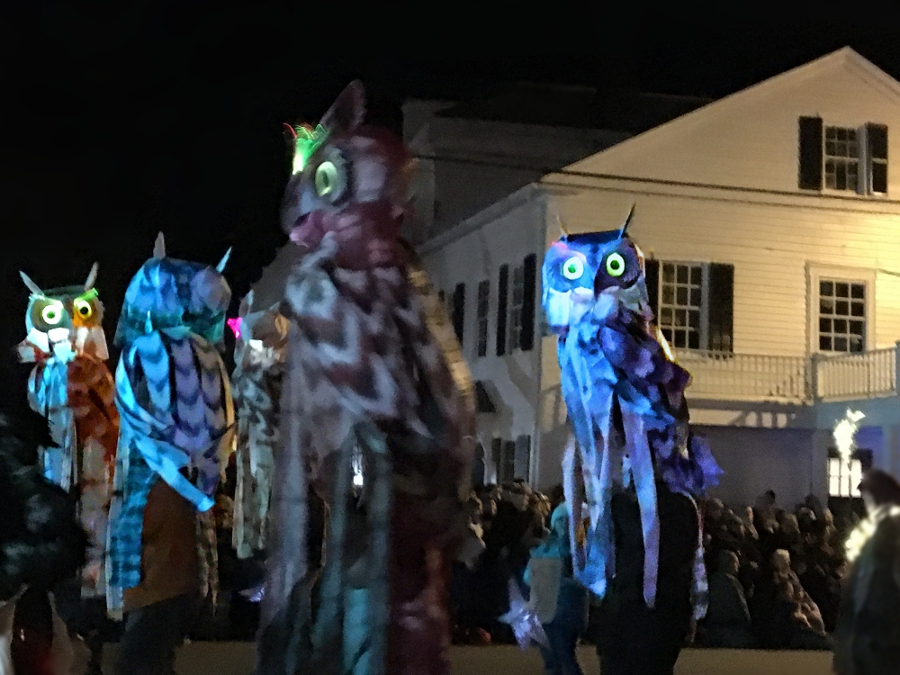 3 hours north of New York City, two small towns celebrate their Dutch heritage at Christmastime.
In the Dutch tradition, Sinterklaas (Santa Claus) leaves Spain in a boat full of presents for Holland, where he arrives on December 6 and rides around on a horse delivering presents.
The area north of New York City was originally settled by the Dutch, and they proudly embrace this at Christmas.  In late November, the town of Kingston ('Spain') has a parade that ends in Sinterklaas leaving on a boat across the Hudson River.
A week later, close to December 6, the small town of Rhinebeck on the other side of the Hudson River hosts the Sinterklaas Festival to celebrate his arrival in 'Holland'.  This is a family festival – children make crown and scepters out of branches and paper stars are everywhere in town.
A large polar bear, it's elven helper and other strange characters wanders around town.  The festivities culminate in the nighttime parade.
There is a traditional-looking Sinterklaas, and a group of children with the 'crowns' and 'scepters' they decorated earlier in the day or star-shaped paper lanterns.
They are followed by a parade of enormous animal puppets. First, of course, is Sinterklaas's white horse, which lurches from side to side so every can see it.
Then the year's featured animal (the elephant in 2019) and finally a steady stream of other animals.
Large owls swoop and stare, a flock of gulls look elegant as they fly by, enormous wasps buzz around, turtles swim through the air, a large dragon looks a little menacing, oversized rabbits cycle by, and enormous snakes glide along the route.
This is not your usual Christmas parade, but is a visual delight for adults and kids alike.
Christmas in Sydney, Australia
by Cat from Walk my World; Facebook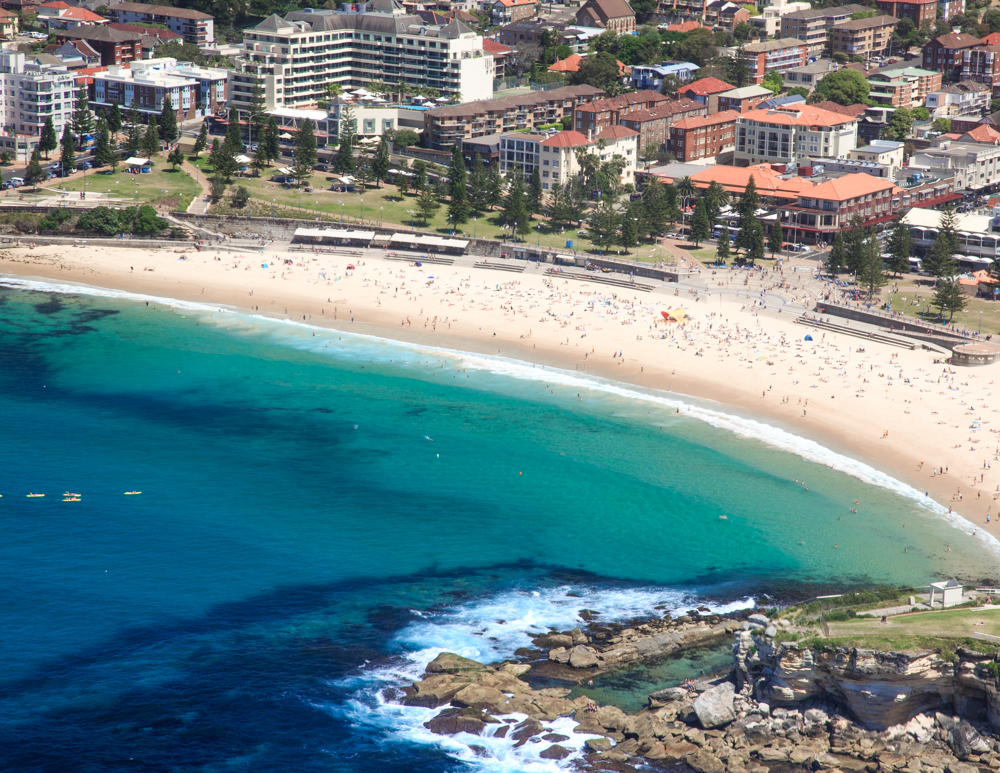 Christmas in Sydney is an unusual affair if you are coming from the Northern Hemisphere. For starters it falls during the height of summer when the mercury is often hitting 40oc.
That means only one thing for Australians; the beach. Forget snowmen, turn up on any Sydney beach on December 25th and it's sandmen you will see, complete with santa hat and sunglasses.
Christmas rashies (swimming t shirts) adorn tourists and locals alike.
Following the obligatory beach visit will be the traditional Christmas lunch. You are more likely to find lobster than turkey as the centre piece, a seafood BBQ is the tradition here.
Barramundi, shrimp and Balmain bugs replace the stuffing and potatoes. Many people choose to eat at the beaches as there are many free barbeques for use in the parks right beside the ocean.
Head down to Darling Harbour and huge inflatable santas will be bobbing in the water, with beautifully decorated Christmas trees sitting alongside the native palms.
Almost all the major beaches are accessible by public transport from the city centre so grab a floatie and head on down. The atmosphere is fantastic and it's definitely an experience you won't forget in a hurry!
Christmas in Pejibaye, Costa Rica
by Claudia Tavani from My Adventures Across The World; instagram
Of all the places to spend Christmas in Central America, Pejibaye, in the highlangs of Costa Rica, wouldn't exactly qualify as the most happening one.
This small town of no more than 3000 souls, located at about one hour drive from Cartago, and over 2 hours from San Jose, is getting more and more attention as an ecotourism and adventure destination, but sure enough it is not famous for its celebrations of the festivities.
The good thing about spending Christmas there is that it is extremely low key – there's a few decorations around, and it is all about family reunions, going to church and relaxing at home rather than going around fratically trying to find the ultimage present.
None of the Christmas markets extravaganza takes place here.
What about visitors, then? People who end up being in Pejibaye around Christmas are so few that they soon become known to the very friendly local community, and typically receive an invitation to join the dinner parties and celebrations.
Do not expect a massive dinner of turkey and sides in proper American style, or anything fancy.
This is the kind of place where each member of the family brings one simple dish, and everyone helps out. The dress code is very low key too.
It may not be blatantly Christmasy, but the spirit of friendship and love is all there. Spending Christmas in Pejibaye may well be one of the nicest things to do in Costa Rica.
Christmas in Osaka, Japan
by Thais from World Trip Diaries; Facebook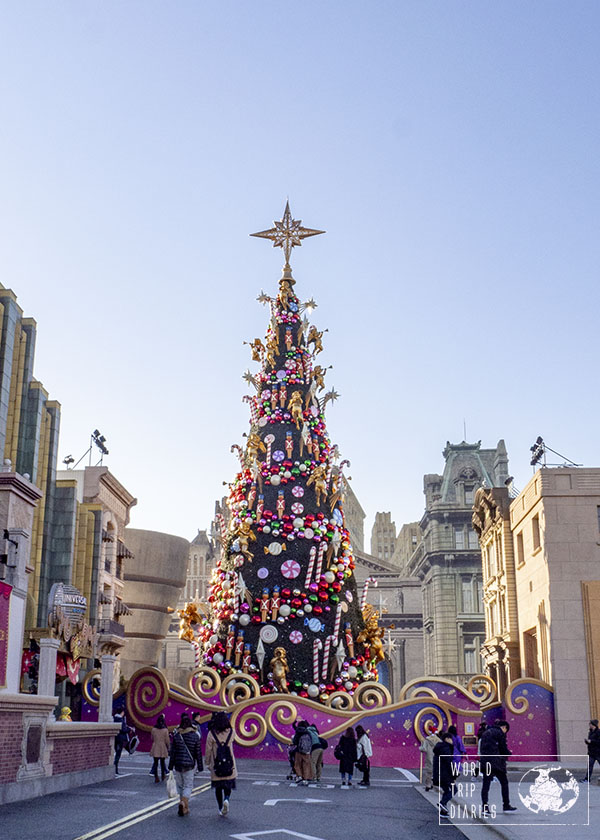 Japan isn't the most famous Christmas destination for a number of reasons, but it's just perfect a one of the unique ways to spend Christmas!
We had the pleasure of being in Osaka for Christmas and it was just great.
In Japan, Christmas is a celebration for couples, mostly, but some families – even the non-Christians – celebrate it by exchanging gifts, sharing a meal and even getting a special cake!
Osaka is a great destination in special because of its cheerful and happy people – way less stressed than in other big cities. The place gets even happier and colorful than usual!
There were special sales everywhere (some pretty good deals too), people wearing Christmas hats, and amazing decoration everywhere!
It changes every year, but in 2018, they had the snow globe festival, with stalls from many restaurants and shops selling snow globe themed items, from actual snow globes to incredibly decorated food and beverage!
The decoration is amazing. Fairy lights everywhere, beautiful red bows, tiny 'kawaii' Santas and raindeers, snowflakes, snowmen, and presents complete the scene.
If you are exchanging gifts with someone, make sure you wrap it well and beautifully. In Japan, the wrapping is always a super important thing!
Also make sure you grab a special Christmas cake on the 24th – they won't be there on the next day.
The most fascinating thing was that as much as it was decorated for Christmas on the 25th, on the 26th everything had changed to New Years theme as if by magic.
Take your photos before it's too late, bad lighting and all.
And if you get the chance to visit Universal Studios Japan, do it! Their Christmas food is adorable and the special parades are beautiful.
Christmas in Petra, Jordan
by Emma from Wanderlust and Wet Wipes; Facebook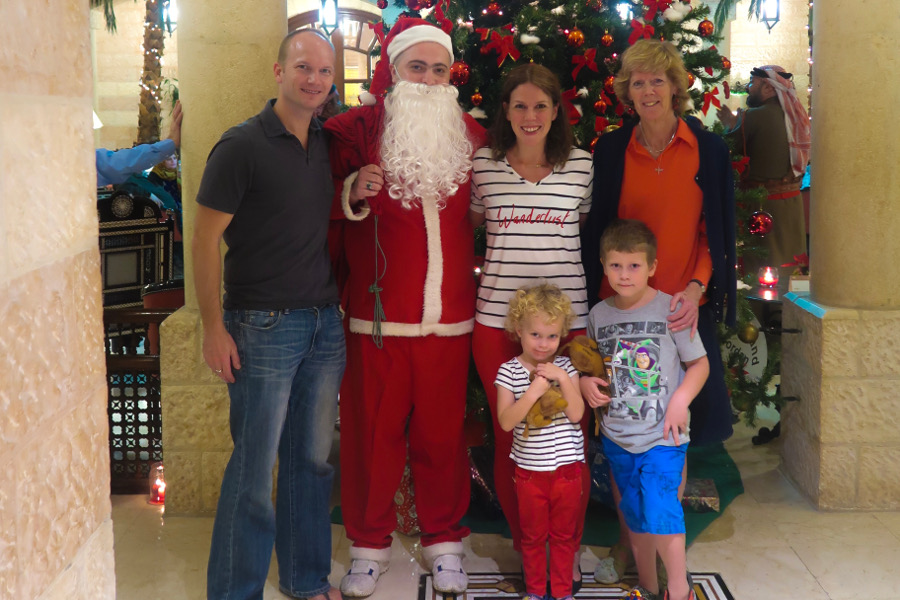 When you think of destinations for Christmas, Jordan isn't exactly on the top of most people's lists. But we were looking for somewhere close to the Middle East and it had been on my mum's bucket list since forever so after some considerable research, we booked it and set off.
Although it is a country with around 93% Muslim population and only 6% Christians, Jordan is a very tolerant nation. But we only discovered that once we arrived.
Before we left I found it hard to find any details on what sort of festivities would be available – the hotel websites were suspiciously quiet on that front. However, we arrived to find Christmas trees and decorations in all the hotels.
We arrived in Petra on Christmas Eve and discovered that the main celebrations would be that night rather than on Christmas Day itself (which is what we are used to). This wasn't a complete surprise to me as it's similar in many Catholic countries such as in Latin America.
The hotel put on a big buffet dinner which included traditional Christmas food such as roast turkey. Our kids were absolutely thrilled when Father Christmas not only made an appearance but gave them each a gift.
I loved that the gift was a toy camel and our kids still take them to bed every night 9 months later!
The evening finished with a display of traditional Jordanian dancing while Father Christmas walked around mingling with the guests and taking photos with us. It seemed like the perfect way to combine the two cultures.
Christmas in Tbilisi, Georgia
by Emily Lush from Wander-Lush; Facebook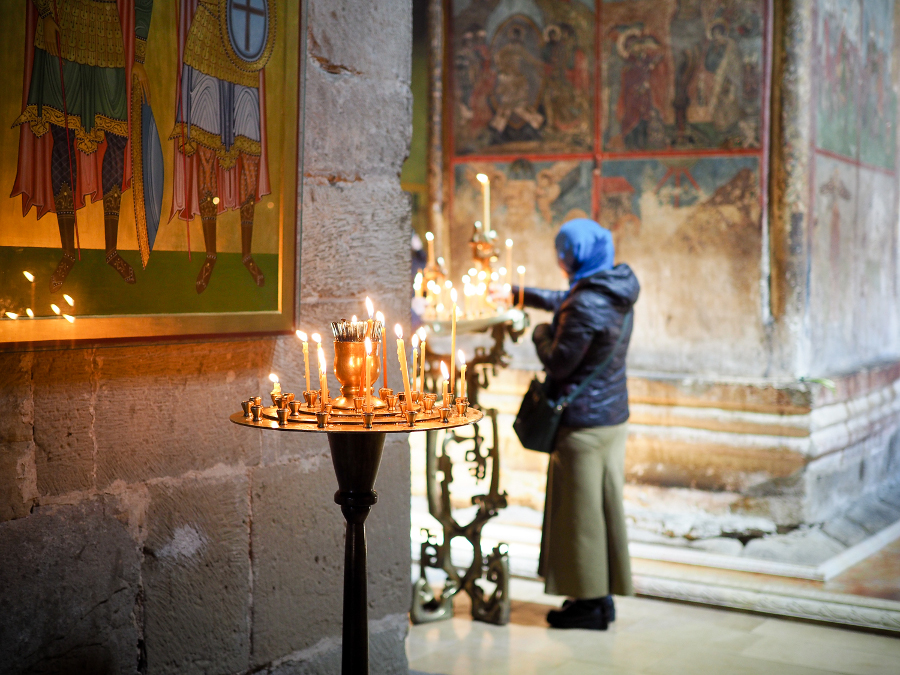 After neighbouring Armenia, Republic of Georgia in the Caucasus was the second state to adopt Christianity as its national religion. You'd think Christmas would be a big deal in Georgia, which is roughly 80 percent Christian—but December 25th is, in fact, a day like any other.
It's not until almost two weeks later, on January 7th, that Georgians celebrate Orthodox Christmas. (This is according to the Julian Calendar, which many Orthodox churches still follow.)
To make up for the wait, Christmas in Georgia doubles as the national New Year holiday—which makes for quite an extravaganza.
The lead-up to Orthodox Christmas is traditionally a period of fasting (sometimes called the Nativity Fast or Winter Lent). The devout break their fast on Christmas Eve (January 6), ushering in several days of lavish feasting on delicious Georgian food.
Christmas Eve is spent with family, and it's also the time when gifts are exchanged.
By far the strangest Georgian Christmas tradition is the chichilaki, the Georgian version of the Christmas tree. The modestly-sized, leafless white 'tree' is made from dried tree branches; the 'leaves' are created by shaving the branches until they fray.
The tree's value is in its semblance to the beard of St. Basil the Great, who plays a similar role to Santa in Georgian tradition. On Christmas Eve, each family burns their chichilaki to symbolise new hope for the new year ahead.
Tbilisi, Georgia's capital city, has the most extravagant Christmas celebrations, including impressive fireworks displays. You'll also notice some strange 'decorations' around town, including women dressed up in Santa costumes dancing on the public buses.
On January 7th, a parade travels from Rose Revolution Square to Holy Trinity Cathedral—the largest church in Tbilisi.
Children are on school holidays around this time, so many families travel to places like Bakuriani for skiing and to visit the leisure spas. The best way for visitors to experience Christmas in Georgia is by staying with a local family and joining them for mass.
Most businesses and restaurants remain open over the week; it's not until Orthodox Easter, the country's biggest religious holiday, that things tend to shut down.
Christmas in Bangalore, India
by Jenny from TraveLynn Family; Facebook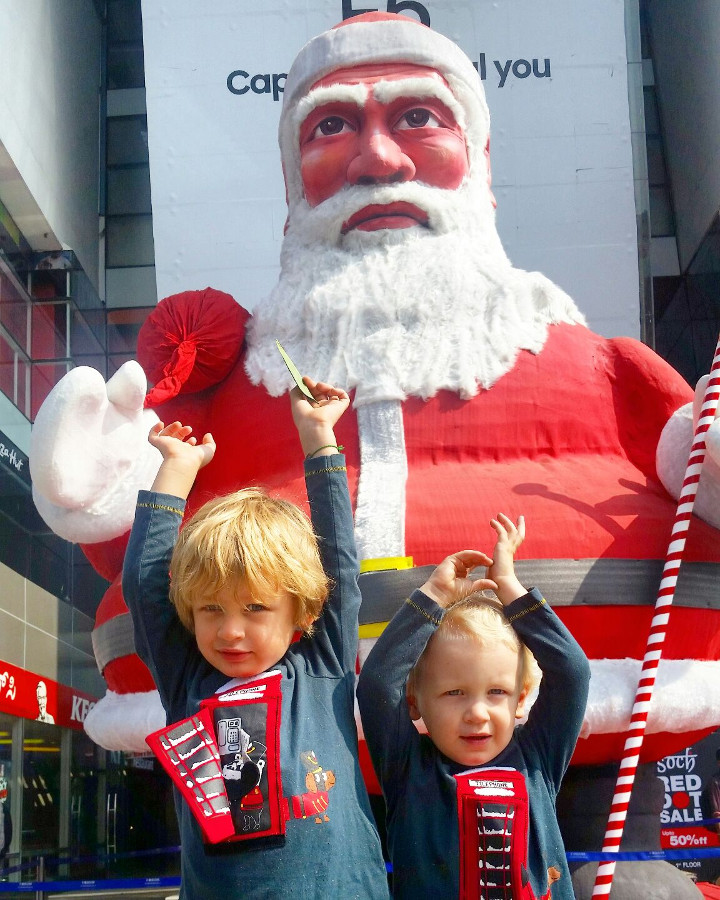 Bangalore isn't an obvious place to spend Christmas, as it's predominantly Hindu with only about 5% Christians, and the weather is warm with no chance whatsoever of snow.
But last year we were living in Bangalore due to my husband's work and our boys being just 2 and 4 years old at the time were big believers (they still are). So even though we were living in India with kids, we had to make Christmas work.
However, we weren't the only ones searching for Christmas spirit.
There are a lot of Western expats and Christians spending Christmas in Bangalore! There are some beautiful churches that will have a Christmas mass and you'll even hear Christmas tunes blaring out from the odd auto (tuk-tuk).
On the run up to Christmas many of the big shopping malls will make a little effort with a Christmas tree and decorations. And I even found xmas T-shirts in M&S for the boys (usual woolly jumpers were too heavy for the warm outdoor temperatures).
But it was the 5-star hotels that really embraced Christmas, with foyers beautifully decorated, and even grottos to meet Father Christmas!
We spent Christmas Day at the Hilton as they were laying on a Christmas brunch and you can use the pool (which is heated and has a separate kids' pool).
Although it wasn't your traditional Christmas dinner, we did manage to find turkey and roast potatoes amongst the curries and sushi (!?), although no sight of brussels sprouts or Yorkshire puds. We even met Santa, although this one was a little suspicious as he wore a white mask and gloves….
Christmas in Bangalore is certainly not conventional; FC may look a bit odd with a white mask, the sun will be shining, and there may not be any brussels sprouts.
But with the family all together, a lovely mass at St Mary's Basilica, a slap-up meal followed by a dip in the pool to Christmas tunes, it's certainly a Christmas to remember.
Christmas in Qatar
By Lena from Travelletters; instagram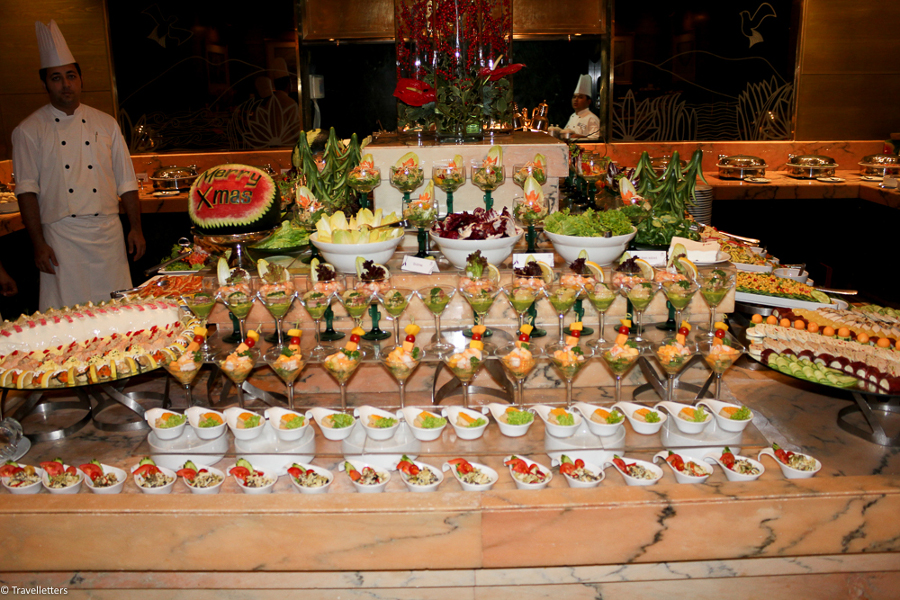 Have you ever considered spending Christmas in a non-Christian country? Well, Christmas in Qatar was a pleasant surprise.
The country is located on the Qatar peninsula having 563 km of uninterrupted coastline. The temperature during winter is around + 18C, although you can get lucky and get + 29C.
We stayed in Sheraton Doha, a beautiful hotel located on the coast with its own beach and pool. The hotel was decorated with a Christmas tree and reindeer, and had set up a cool Christmas performance with a choir, dance group and a Santa Claus handing out gifts for kids.
The kitchen served the most amazing buffet you can think of. While spending Christmas in Qatar you can go dune bashing, which was one of the most fun things I have done until that point.
The driver was super funny, told us stories, and took us around in the dessert in his Nissan Patrol.
While you are in the dessert you should arrange a visit to a Bedouin camp. I recommend visiting the Museum of Islamic Art on Cornice – museum's architecture is beautiful and museum has many interesting exhibitions.
While you are in Qatar a visit to Souq Waqif is a must. Here you will find plenty of quirky stuff, everything from beautiful Hookahs, parrots and other animals, gold jewelries, watches both fake and real, food, to Muslim swards.
There are many restaurants in the Souq main street, so you will have plenty of alternatives to Christmas dinner. Shopping malls are open and if you miss winter activities you can go ice-skating in one of the malls.
We bought our Christmas presents in Doha; it saved us some space in the luggage. Qatar airport is a huge hub, so getting to Qatar will not be a problem. Check visa requirements, as you most likely will need one.
We arranged a pick up at the airport, which worked perfect. You should check with your hotel if they can fix it for you. The level of service is high and if you stay in Sheraton or Hilton, you will feel like a royalty.
Christmas in Puerto Rico
by Halef from theRTWguys; Facebook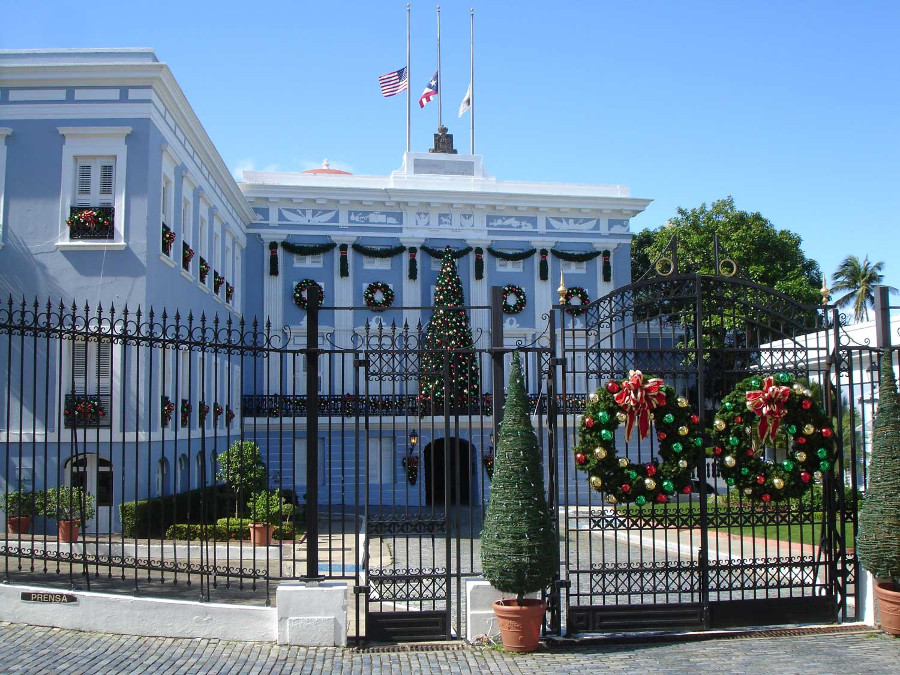 If you are looking for an unusual Christmas destination, look no further than the Caribbean Islands.
Puerto Rico is predominantly Catholic, and its Christmas tradition is very strong. While you won't get the snow or the "White Christmas" you may have had in mind, some familiar Christmas traditions have been incorporated in the warmer, island tradition.
Join the Parrandas carol singing, where you can visit different houses and sing to keep the Christmas spirit alive.
Parrandas starts at 10 PM. As the tradition goes, if you are awakened by it, you must join in with the of carolers – and that can last till the break of dawn.
If you are interested in Puerto Rican food culture, Christmas has its own unique food traditions.
Roast pork, cooked on a spit, along with rice and plantains, are some of the specialties. And wash it all down with Coquito – an eggnog-like drink, spiked with rum!
Puerto Rico's Christmas traditions run all the way through mid- and sometimes even until late January. You can sometimes even see leftover decorations on the streets of San Juan in February.
Next time you want to do something unusual over your Christmas break, give Puerto Rico a try! It's definitely an easy destination from the mainland United States, and a great place to spend the Holiday season!
Christmas in Tokyo, Japan
by Jessica and Hai from Notes of Nomads; instagram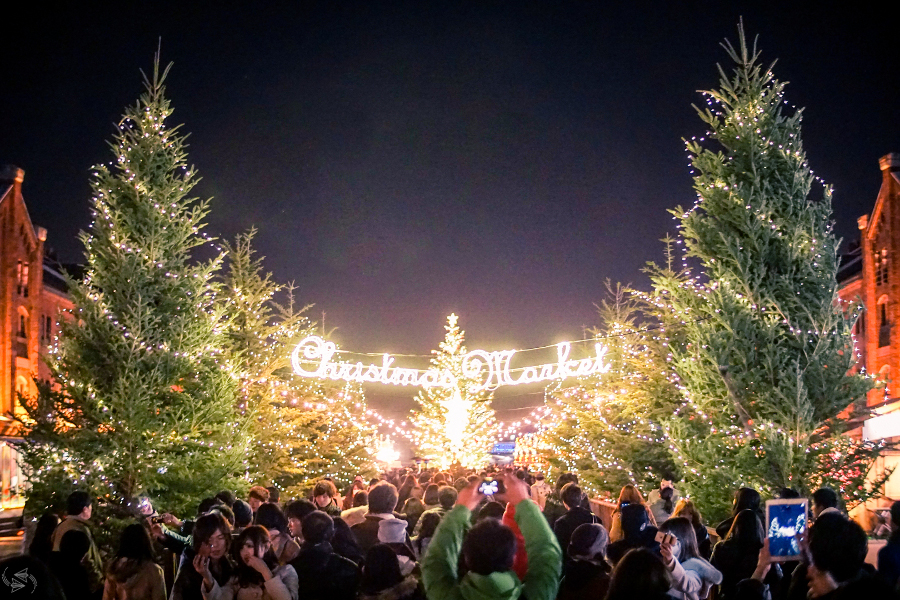 Tokyo might not be the first destination that comes to mind when you think of Christmas, but it's a place where the holiday is getting bigger every year.
In the lead-up to Christmas, Tokyo is host to numerous "winter illuminations" that take holiday lights to a whole new level.
We're talking millions of LEDs, breathtaking audio-visual shows and interactive displays that are unlike anywhere else.
In recent years, German Christmas markets have also become a mainstay on the Tokyo holiday calendar, with Glühwein, bratwurst and wooden trinkets imported from Germany, mimicking (and quite authentically, we might add) scenes from Berlin or Dresden.
Christmas in Japan is celebrated on Christmas Eve, and rather than a time for family, it's a night for friends and couples to go out for dinner, and enjoy winter illuminations and Christmas events.
The most unusual tradition is what people eat. In many countries, Christmas is a time to go all-out on home-cooked feasts, but in Japan the most popular meal is KFC chicken.
It's become such a popular tradition that KFC have a dedicated section on their website for taking Christmas pre-orders and you'll find lines around the block at popular locations on Christmas Eve in Tokyo.
If you want to ensure you can partake, be sure to pre-order or start queuing earlier in the evening – stores do run out of chicken!
For those visiting Tokyo and Japan in general on Christmas, you should note that celebrations are basically over by the morning of December 25th and Christmas Day is business as usual.
You may find that some Christmas menus and displays are already no longer available on Christmas Day itself and/or that not many people are out and about enjoying them.
So if you're wanting to wander the streets and feel the full-scale liveliness of Christmas in Tokyo, December 24th is the night to do it.
Christmas in Gramado, Brazil
by Leticia from Happee Travellers; instagram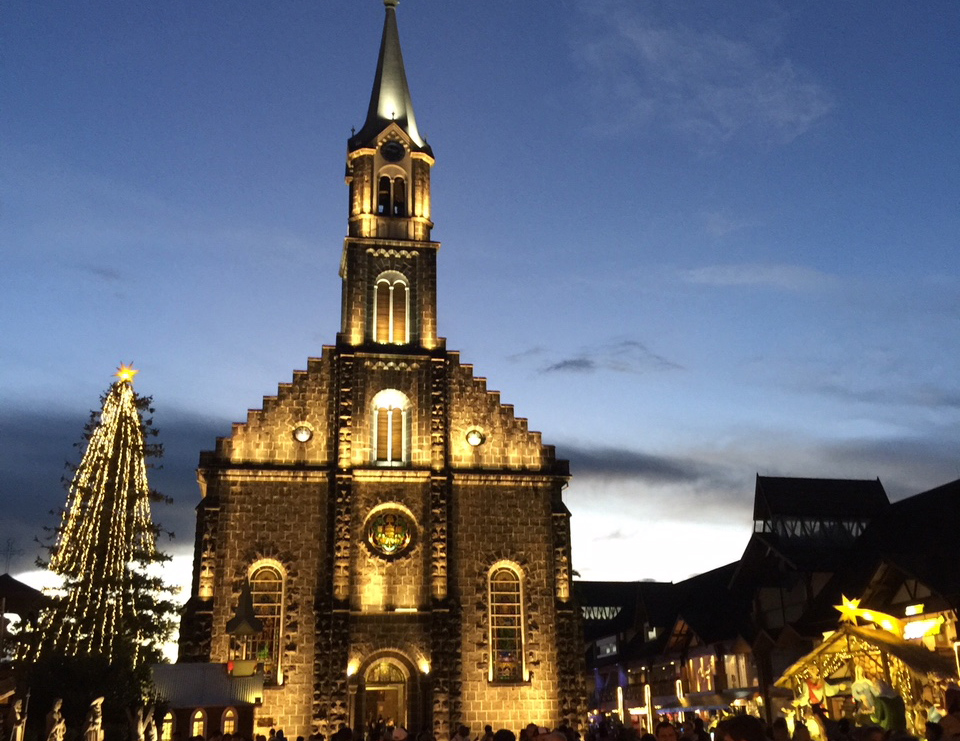 By far the most popular Christmas destination in Brazil, and considered by Trip Advisor the best touristic destination in the country, Gramado is totally unknown to most foreign visitors in Brazil.
A small town of German heritage located in the southernmost state of Rio Grande do Sul, the architecture reflects it's descent, and the weather is cooler than the rest of the country, with occasional snowfall during the winter and pleasant weather in the summer.
And speaking of summer, it's just about Christmas time in Brazil. For those in the Northern Hemisphere, the thought of Christmas during the summertime is quite strange, but we love it!
Not only summer but Christmas and New Year's Eve mean it's the middle of the major Holiday season in Brazil.
With children on holidays from late November until early February, many families travel to beach areas this time of the year.
But even though the weather is hot, Brazilians do decorate their houses with Christmas trees, snowmen, fake snowflakes, and other Christmas winter elements, and in Gramado it's no different.
The town becomes heavily decorated during Christmas, there is a performance every evening when the festive lights are turned on, and even a huge Santa Claus house, with real reindeers and a monorail! Planning the trip in advance is a must, as the town gets filled with tourists during the season.
Apart from Christmas activities, you can visit chocolate factories, watch live concerts every evening, enjoy delicious wines and visit waterfalls and other beautiful landmarks in the area.
The Christmas decorations are on from late October until mid-January, and several restaurants and hotels serve a Christmas menu, with turkey and other delicacies.
A good option is to spend Christmas in Gramado and head to Florianopolis for New Year's Eve, where massive celebrations take place by the beach, with a lot of champagne, people wearing white and lots of fun!
Christmas in Hoi An, Vietnam
by Penny from GloveTrove; Facebook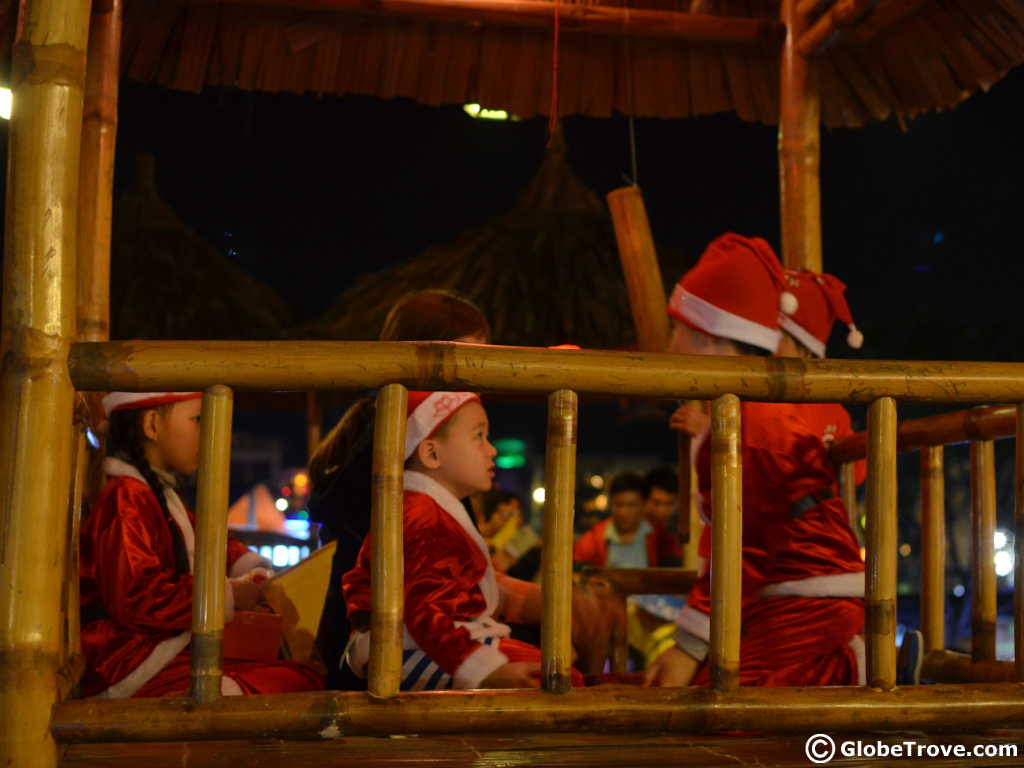 When we scheduled our trip to Vietnam for December, we barely registered that it would be the first time that we spent Christmas in a different country. In fact, we didn't particularly plan to visit Hoi An on that day.
We just happened to be in the city at that time. Oddly enough, it turned out to be a perfect choice and I couldn't have had a better day even if I planned it myself. Our Christmas celebrations started out on Christmas eve.
We were searching for a church so that we could go for mass and we happened to stumble upon a Christmas market that was set up by the local youth. The enthusiasm was high, and the food was a lot of the local Vietnamese dishes.
When we did finally reach the church for the mid night mass, we were greeted by a huge crowd.
A play revolving around the nativity scene was in progress and it was enacted by the young children of the community. Balloons floated around our heads their strings clenched tightly in the hands of children.
The mass was in Vietnamese but I still remember that the last hymn was in English. It was for the benefit of all the foreigners that were in the crowd and it made me tear up.
Till then I had been humming familiar tunes without knowing the Vietnamese words and feeling a tad bit homesick.
That one hymn changed everything in my mind and so when anyone asks me where to spend Christmas in South East Asia, my first thought is always Vietnam.
Christmas at Disney World, USA
by Kris from Nomad By Trade; Twitter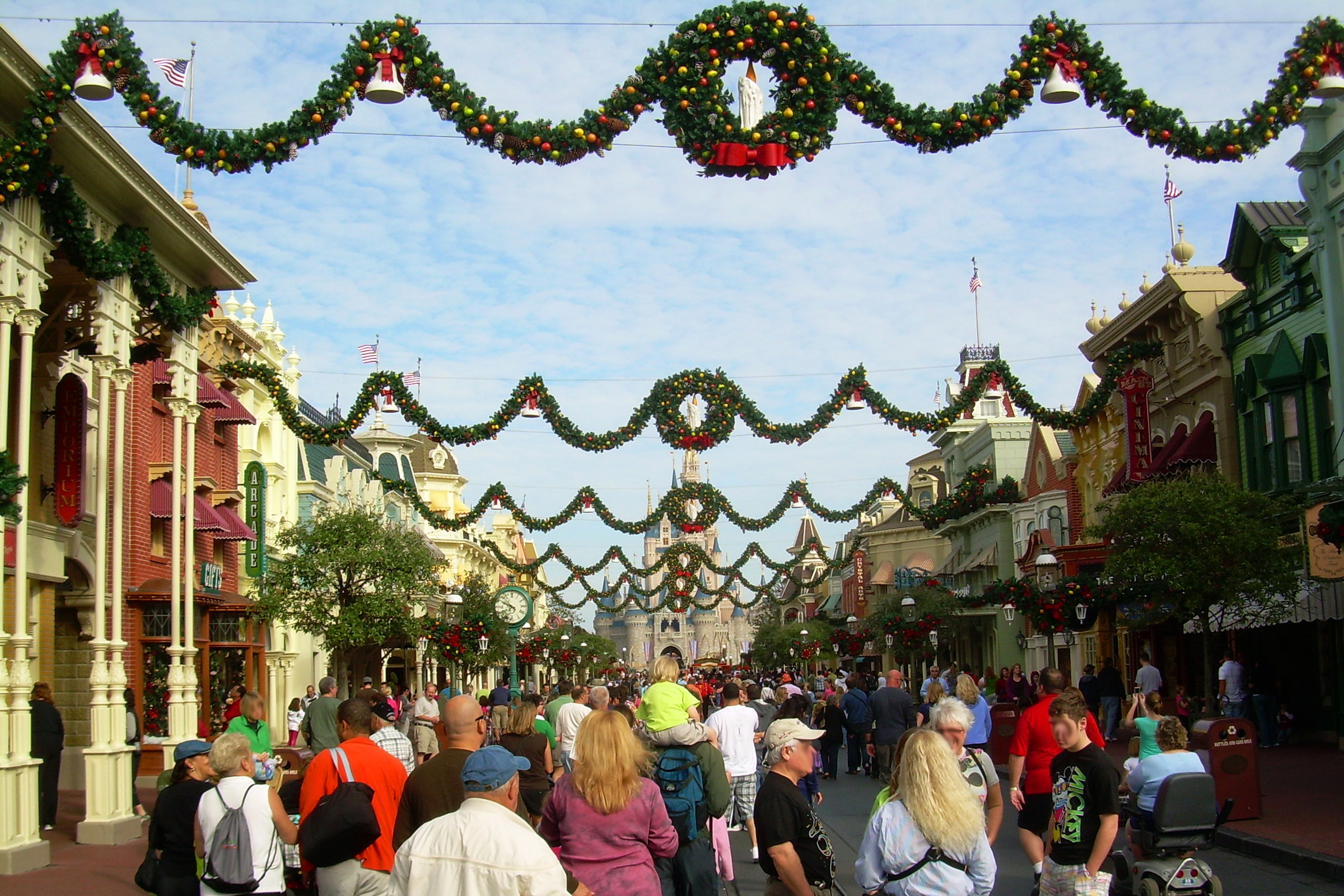 Christmas at Disney World is unlike any other Christmas celebrations I've ever been part of. If you're looking for over-the-top Christmas décor and unique celebrations, Disney World near Orlando, Florida might just be for you.
As soon as the Christmas season begins, the theme parks and hotels undergo a magical transformation and garland, lights, and trees appear overnight to add to the festive atmosphere.
Each of the Disney resorts features a massive Christmas tree that matches its theme, which makes for beautiful photos and a nice touch for guests away from their own family trees.
At the campground, Fort Wilderness, campers go all out and decorate their sites with thousands of lights and Disney themed inflatables, making it a beautiful place for an evening walk.
There are several special events in the parks to help celebrate. My favorite is at Epcot where the Candlelight Processional is performed nightly. Celebrity guest readers (they rotate, but Neil Patrick Harris is a regular) appear to read the Christmas story while a choir of Cast Members and an orchestra perform with them.
While you're working your way to the theater at the back of Epcot, you can stop by the different pavilions of World Showcase to see Christmas touches added for each of the cultures represented.
At the Magic Kingdom, the regular parade is replaced by a special Christmas parade that features all of your favorite characters dressed in their holiday finest. Santa and his reindeer make an appearance at the end of the parade as well.
You can cap off your night at the Magic Kingdom by catching the Christmas fireworks spectacular, which has a special soundtrack and choreography. As you leave, you can marvel at the magic of snow in Florida as fake snowflakes flutter down onto Main Street.
If you visit in the weeks leading up to the holidays, you can also attend Mickey's Very Merry Christmas Party, a special ticketed event in the evenings at the Magic Kingdom.
The parties stop before the peak holiday weeks, but they're a great way to get into the Christmas spirit ahead of time.
With a party ticket, you can take part in special dance parties, have exclusive meet and greets with rare characters, fill up on free cookies and hot chocolate, and see a special version of the Christmas fireworks.
Christmas at Disney World is truly unlike anything other, but be warned: it's also one of the most crowded times at the parks. The theme parks frequently hit capacity and stop admitting guests on the busiest days and hotel reservations are at peak prices.
Make sure to plan ahead and book your dining and FastPass+ reservations as far in advance as possible to maximize your time in the parks if you choose to visit during the holidays.
Christmas in Mumbai, India
by Lavina from Continent Hop; instagram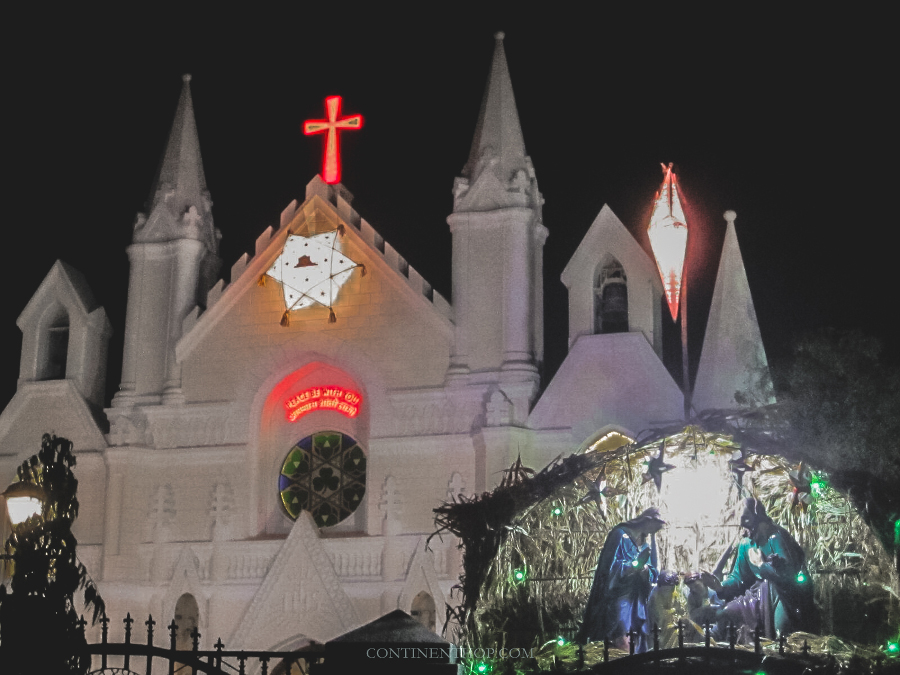 When people think of Christmas, it never crosses people's minds that many Indians celebrate it too!
Christmas in India is not too cold as temperatures range from 8-15 degrees on average in most cities depending on the location.
Once it's November, stalls selling bright decorations, buntings, cribs and Christmas trees start making an appearance in cities.
Churches organise carol singing competitions, and tiny groups of volunteers visit homes and localities to sing carols.
It's traditional to have at least a Christmas tree and a crib in the house. Families start preparing sweets a week or two in advance. In addition to the local sweets, people also make marzipan, cakes and cookies.
Many people go to Church for Midnight Mass on Christmas Eve while parents place gifts beneath the tree for kids. Christmas Day is all about exchanging gifts and inviting friends and family for dinner.
You can fly to Mumbai from many of the major cities in the world. While it may not be summer, it can get slightly chilly at times, hence it's advisable to keep a cardigan with you if needed.
If you do visit someone celebrating Xmas, while it isn't necessary to carry gifts, many people bring a cake or cookies along. India is definitely one of the alternative Christmas breaks to consider for your next winter vacation.
Christmas in Bangkok, Thailand
by Stefan and Sebastien from Nomadic Boys; instagram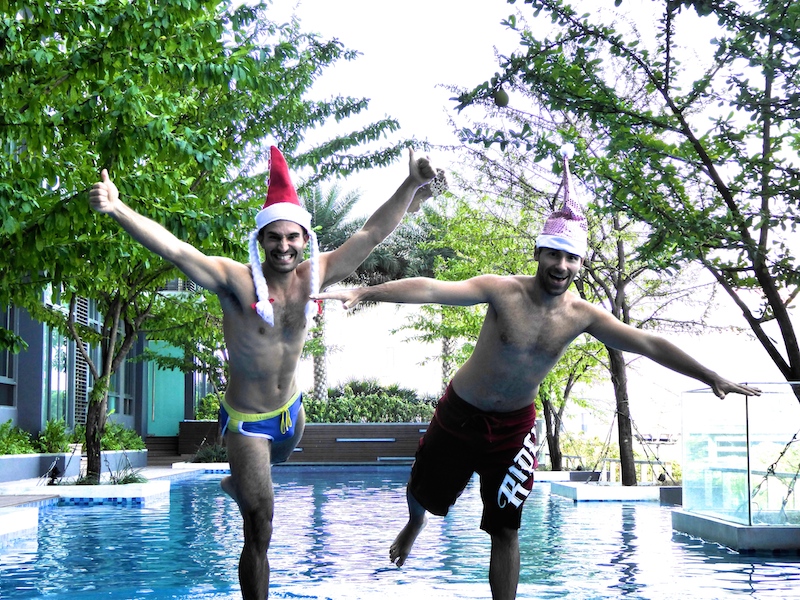 We spent our last Christmas in Bangkok in Thailand. We love Bangkok and frequently use it as a "home" base during long trips in Asia. We usually book a condo we find on AirBnb in the suburbs like in Udom Suk, which we highly recommend in order to get a more "local" experience away from the touristic centre.
In addition, you can normally get a large condo with pool/gym access, close to a metro station for less than $40. We also love the array of excellent street-food and fruit+vegetable markets available on pretty much any street corner.
Spending Christmas in Bangkok is unusual because Thailand is mainly a Buddhist country, so the Christmas period is just another working month for them.
There's no Advent in the days leading up to Christmas Day, and Christmas Eve, Christmas Day and Boxing Day are just like any other normal working days here.
Back home, head out on Christmas Day and the roads are dead, most shops and businesses are all closed.
Despite this, Bangkok has quite a large multinational community, particularly expats from all around the world.
The Filipino community is one of the largest ethnic expat groups in Bangkok. We made a lot of Filipino friends in Bangkok, and for them, coming from a very Catholic country, Christmas is a big deal!
Christmas time is also peak season for Bangkok, so many large businesses capitalize on the Christmas tourist season and will have many events to look out for. For example, The Four Seasons Hotel has a huge tree each year and the Peninsula Plaza has one of the most popular Christmas lights display in the city.
We also love taking a tour around the main hotels and Malls to photograph their Christmas lights displays, in particular the Grand Hyatt Erawan Hotel, The Erawan Mall and the Amarin Plaza.
We also love the Christmas lights display outside one of the city's main malls, the Siam Paragon. The palm trees in front are beautifully illuminated with an arrangement of unique purple lights during the Christmas holiday season.
For us the most unique thing about spending Christmas in Bangkok is the weather.
Whilst back home we're used to Christmas being cold with snow, over here it's hot, humid and usually sunny! What better way to start celebrating Christmas – diving into your condo's swimming pool on Christmas morning!
Christmas in Barcelona
by Caitlin Galer-Unti from The Vegan Word; instagram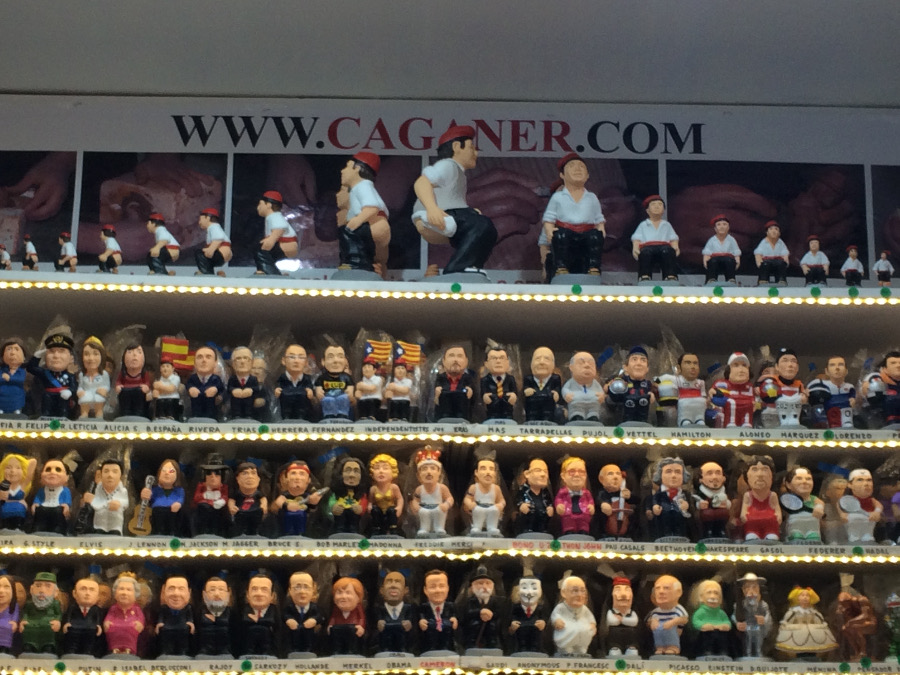 Barcelona is the city to visit if you'd like to experience unusual Christmas traditions at their finest, from pooping figurines in nativity scenes to a Christmas log nicknamed Caga Tio or "Uncle Poop" (see a theme?).
One wacky Catalan Christmas traditions is Caga Tio or the Tronc de Nadal (Christmas log), a log with a painted-on face wearing a jaunty red hat.
Traditionally, the log is covered in a blanket; underneath, presents and/or sweets are hidden. On Christmas Day or Christmas Eve, the children in the house surround the log and sing a traditional song while beating it with sticks; the song orders the log to "poop" candies.
At the end of the song, the blanket is lifted, revealing nuts, candies or small presents. You can hear the song and see an English translation here.
The caganer (which translates as "pooper") is another Catalan Christmas tradition involving defecation. He is a pooping figurine traditionally placed in the corner of the nativity scene.
Traditionally, the figurine depicted a farmer or shepherd but nowadays it's common to find pooping figurines of celebrities and politicians.
No one knows exactly why this figurine is found in nativity scenes. However, potential explanations include the caganer symbolizing fertilizing the ground, or that, with the case of politicians and famous people depicted as pooping figuringes, it's a way of bringing the mighty down to the level of ordinary people.
If you want to experience Catalan poop-related Christmas traditions yourself, visit Barcelona this December. I recommend staying in Born or the Gothic Quarter, and visiting Barcelona's biggest and oldest Christmas market which is held in the Gothic Quarter, La Fira de Santa Llucia.
Here, in the shadow of Barcelona Cathedral, at a market dating back to the 18th century, you can choose from hundreds of caganers for sale, or buy your very own Caga Tio.
Christmas in Dubai
by Elisa from World in Paris; Pinterest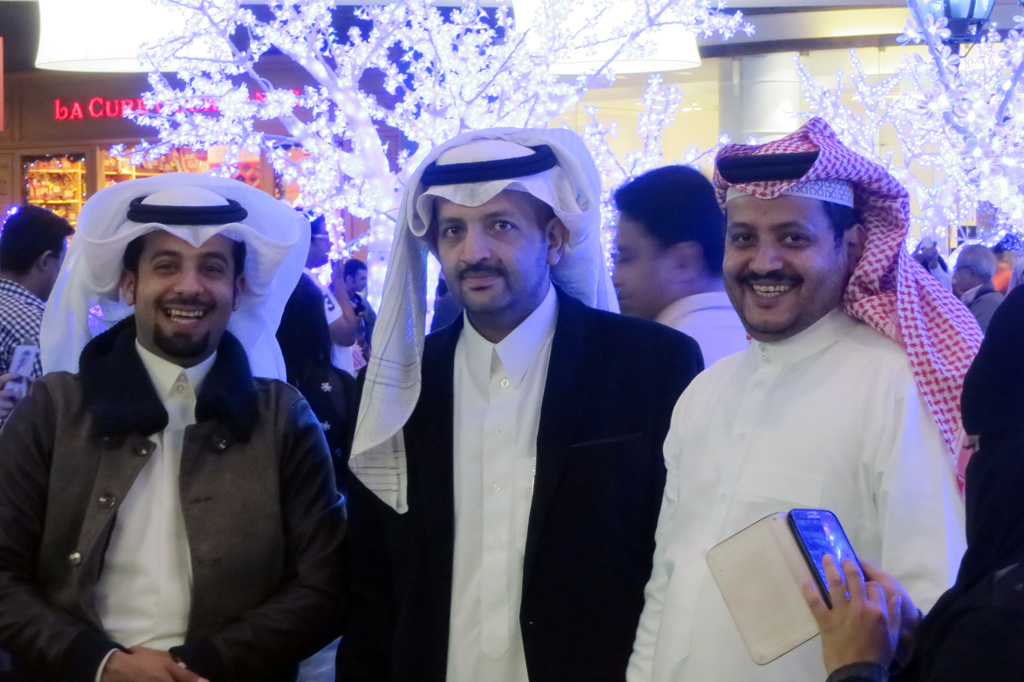 If you are looking for an unusual destination to spend Christmas out of town, Dubai is the place to go. Dubai is a city and emirate in the United Arab Emirates, in the Middle East, famous for its luxury shopping, ultramodern architecture, and cool nightlife scene.
In Dubai the official religion is the Islam so for its inhabitants Christmas Day is just another working day. However, during the months of December and January, Dubai's huge shopping malls are decorated with Christmas themes and it seems that the locals love the idea.
In a desert city with an average temperature of 25ºC during the winter, people like the opportunity to get a glimpse of the Western World in the first person, not only through the TV, with things like snow, Christmas trees and colorful decoration.
Locals in Dubai have fun skiing down artificial slopes or ice skating with the sound of Christmas carols while spending their money (or gold) here and there.
I went to Dubai during Christmas because I like to escape the winter in Paris for some days.
Apart from enjoying what the city has to offer (beautiful mosques, traditional souks, and fantastic architecture), I found really funny all this Christmas atmosphere in the shopping malls of Dubai and this is something I recommend you to see if you are around at the right time.
When visiting Dubai's shopping malls, bring a light jacket, socks, and a scarf because the air conditioning works full power and it is freezing inside.
Christmas in Yosemite National Park
by Allison from She Dreams of Alpine; instagram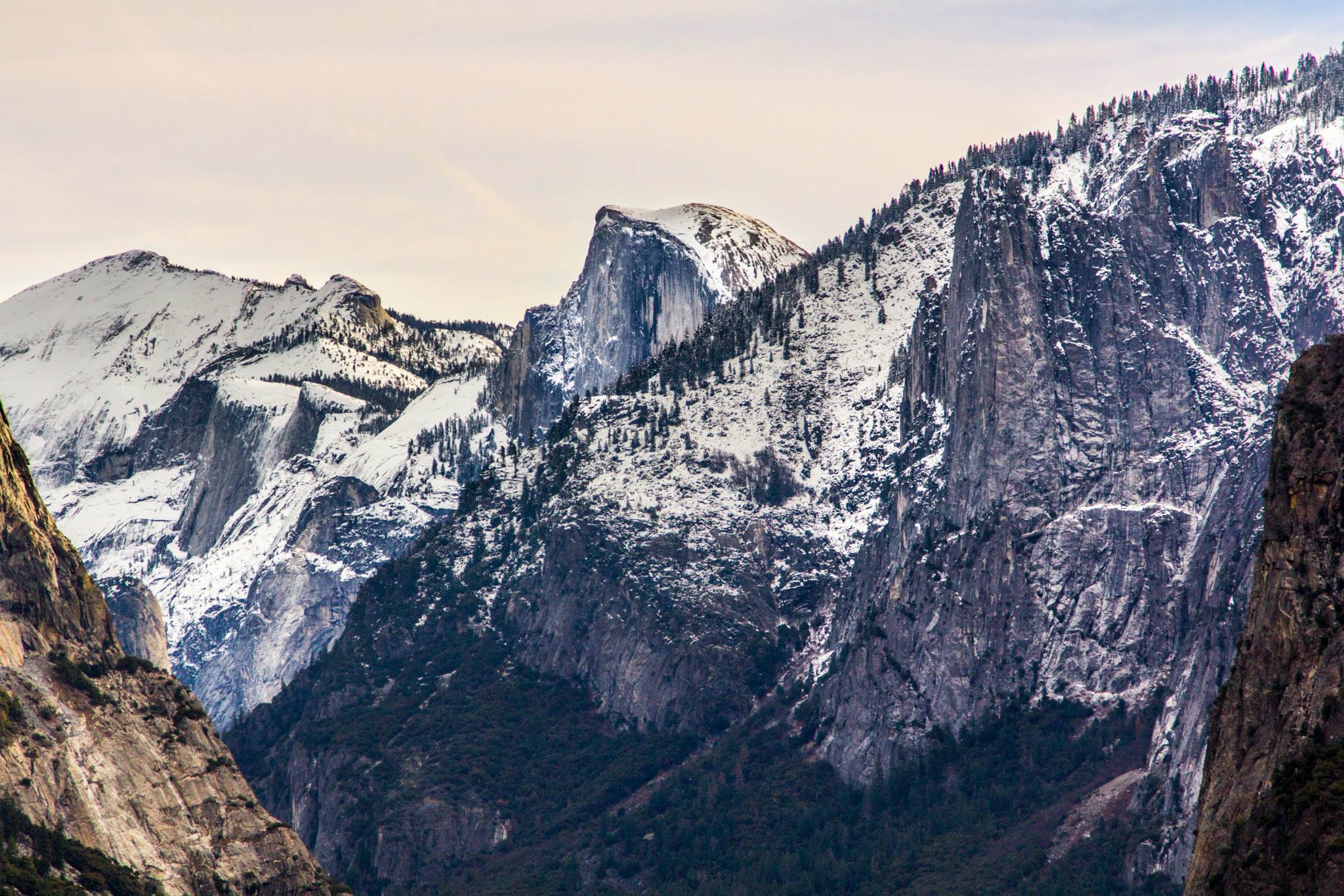 Yosemite National Park in California is one of the United States most iconic national parks.
Thousands of people flock to it every year to see the dramatic, glacially formed, tall granite walls that make up the entrance of Yosemite Valley and are part of the epic Sierra Nevada Mountain Range.
Many tourists come here in the summer when the park is most active seeking permits to hike some of Yosemite's best hiking trails and camp in the valley, but Yosemite National Park is also magical to visit in the winter months during Christmas time.
Usually, around the time that Christmas rolls around, the valley is covered in a beautiful layer of snow.
It's most iconic features such as Half Dome and El Capitan are capped with snow, and the entire valley looks like a winter wonderland. In the wintertime you can go snowshoeing, ice skating and even skiing in Yosemite.
The Majestic Yosemite Hotel, Yosemite Valley Lodge and Big Trees Lodge all hold Christmas festivities and big holiday dinners in celebration of Christmas.
The Big Trees Lodge requires Christmas dinner reservations in advance, and also hosts gingerbread house decorating, ornament making gatherings, and much more.
When you come to Yosemite in December you will be pleasantly surprised by its charms and will leave wishing you had more time to explore this beautiful winter treasure. It may be the best place to go on Christmas day.
Christmas in Patagonia
by Alya from Stingy Nomads; instagram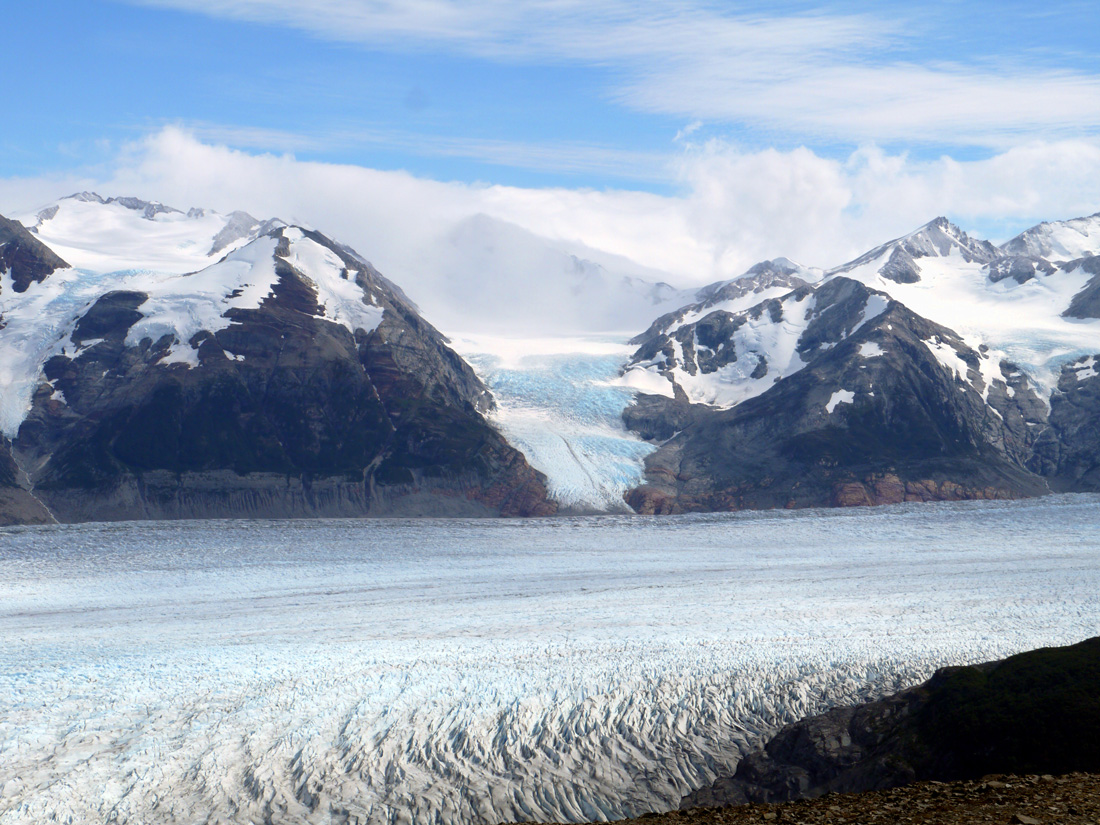 As permanent nomads we often spend Christmas in unusual locations one of our strangest Christmases we spent hitchhiking in Patagonia trying to get to Torres del Paine National park.
Christmas in Patagonia is in the middle of summer not like a traditional winter Christmas in the Northern Hemisphere though due to the location, at the southern end of South America, it doesn't get hot here as well.
It's a strange mix of summer – warm weather, everything around is green, days are long and winter – it's possible to see snow in the mountains or visit one of the huge glaciers or even walk on it.
Patagonia is a great place to come for Christmas for those who like outdoors, hiking, cycling and nature. As an option you can even celebrate Christmas camping somewhere in the wild with other fellow hikers – quite a different from traditional Christmas dinner.
There are no big cities in Patagonia, only smallish towns and National parks, you won't get here a huge party rather a cozy family-like Christmas with strangers though people here are very friendly and will make you feel like you're a part of their family.
It's highly recommended to book accommodation and transport in advance if you come here for December holiday. We spent one Christmas in the region and it was very special.
It was Christmas Eve we started hitchhiking early morning, we were wearing Christmas hats hoping to get from El Calafate in Argentina to Torres del Paine in Chile before the evening.
By that time we had crossed Chile from north to south only hitchhiking and it always was great, we never waited for long time, people were very friendly and helpful.
That day wasn't exception, we just got to the road and a car with a local guy stopped next to us and offered a ride though he wasn't going too far he just wanted to help us at least a little bit.
After a 30-minute ride we got off and immediately another car stopped next to us. Again a local person was going somewhere to handle gifts, we drove for about 1 hour till arrived at his destination.
We were getting off the car when the driver handed us two Christmas bags with presents – it was so unexpected, we didn't know what to say. The gifts were great; two pairs of merino wool socks – these are great for hiking and a lot of sweets and cookies.
The day continued like this; people stopping, giving us a ride, inviting for coffee, sharing their food etc. By the evening we made it to our destination.
It was very touching how kind and generous absolute strangers were to us – a real Christmas magic that you usually see in the movies. From our experience, Patagonia is the right place to come if you want to have an amazing unusual Christmas.
Christmas at Victoria Falls, Zambia/Zimbabwe
by Elaine & David from Show Them The Globe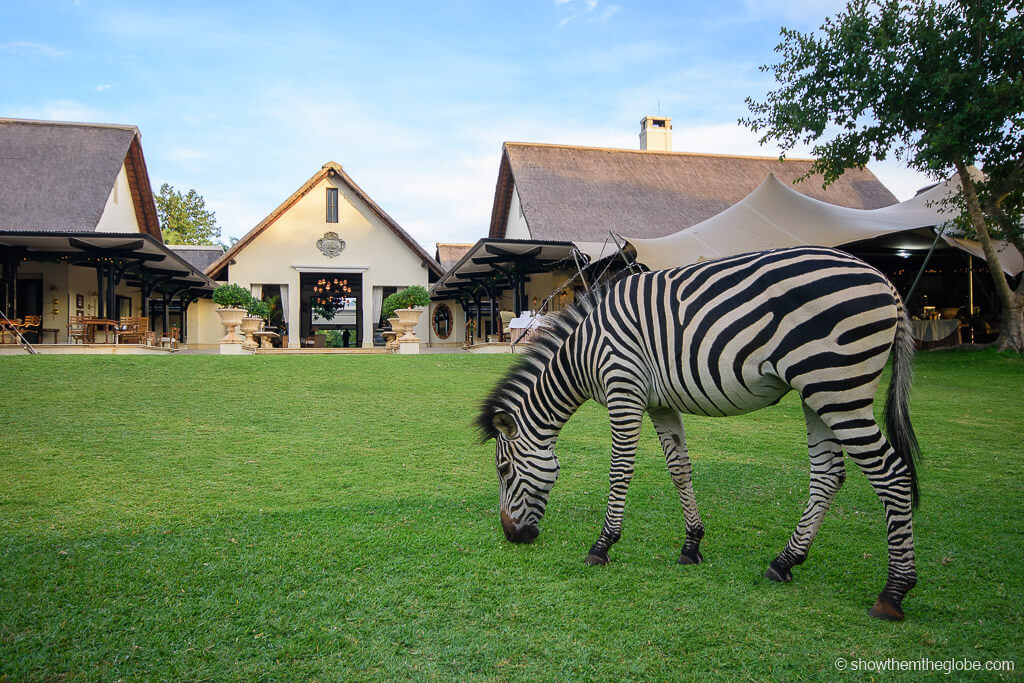 Victoria Falls had long been on our travel bucket list and we decided to celebrate Christmas and New Year by the mighty Falls on a once in a lifetime trip which also included Botswana and Namibia.
We celebrated the arrival of the festive season with a swim in the 'Devil's Pool' which is described as the world's most dangerous infinity pool – the Devil's Pool is perched 100metres above Victoria Falls and, as we clung to the edge of the thundering Falls, we silently hoped we'd survive to enjoy our festive champagne breakfast!
We stayed in the Royal Livingstone, an incredible luxury hotel overlooking Victoria Falls. Just in front of the hotel, the Zambezi River mist rises from the thunderous waterfall and Livingstone Island, where David Livingstone himself first set eyes on Victoria Falls, is visible in the distance. It was from the island where he famously described the Falls as 'scenes so lovely must have been gazed upon by angels on their flight'
It was surreal to sit down to a 7 course Christmas dinner as the resident zebras, giraffes and monkeys roamed through the hotel grounds.
Later, as we toasted the festive season with sundowners by the river, hippos and crocodiles made frequent appearances in the waters of the Zambezi and the evening sun kept us warm. It's definitely one of our favourite Christmases and one we'd love to recreate in future years!
San Fernando, the Philippines
by Mary from A Mary Road; Facebook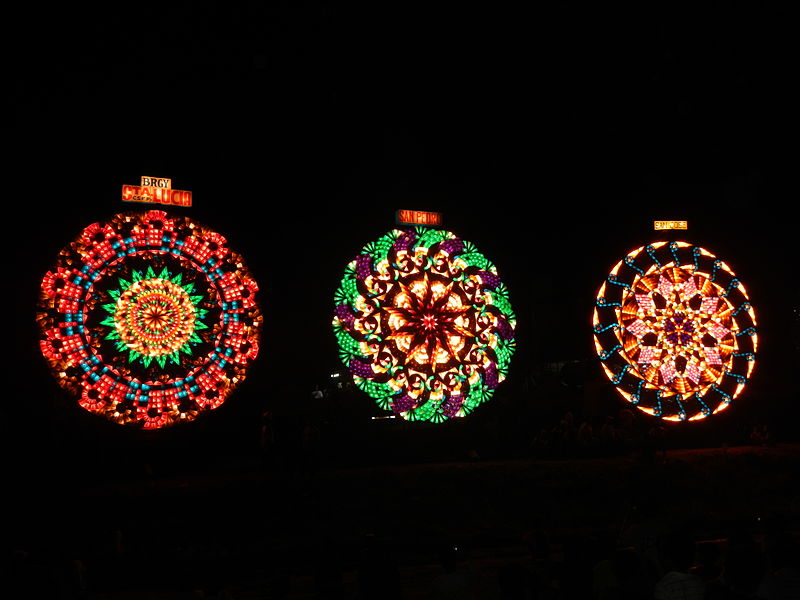 image by Ramon FVelasquez from Wikimedia
In one town in the Philippines called San Fernando, an annual competition is held to celebrate Christmas.
Ligligan Parol or Giant Lantern is a festival where the locals will make the biggest and brightest Christmas lantern. In the early days its made of paper, eventually, the theme changed to making these giant lanterns out of recyclable materials.
This tradition started in 1908 but has become very popular in the entire country. Mostly, churches will hold these competitions and they display the top 10 or 20 best ones in and around the church.
Each lantern will have the name of which "baranggay" the lantern was from. Since it is expected to be really huge, it takes a team to build it all together.
As a child, I remember spending my weekends collecting plastic bottle caps and old newspaper which we used to make our own so we can join the competition.
This tradition has gotten famous that many foreign tourist and journalist will come and see the event. if your lantern wins, you will get a chance to be a special mention during the last mass or the mass where Jesus will be welcomed in the world, which is at midnight of the 25 of December.
This is practised both to bring people together celebrating Christmas while Catholics from the Philippines believe that these lanterns symbolize the time that the Holy Family was following a star to find the place to take refuge.
The light on the lantern will be turned on once the sun goes down to guide the Holy Family to safety.
Christmas in China
by Veronika from Travel Geekery; Facebook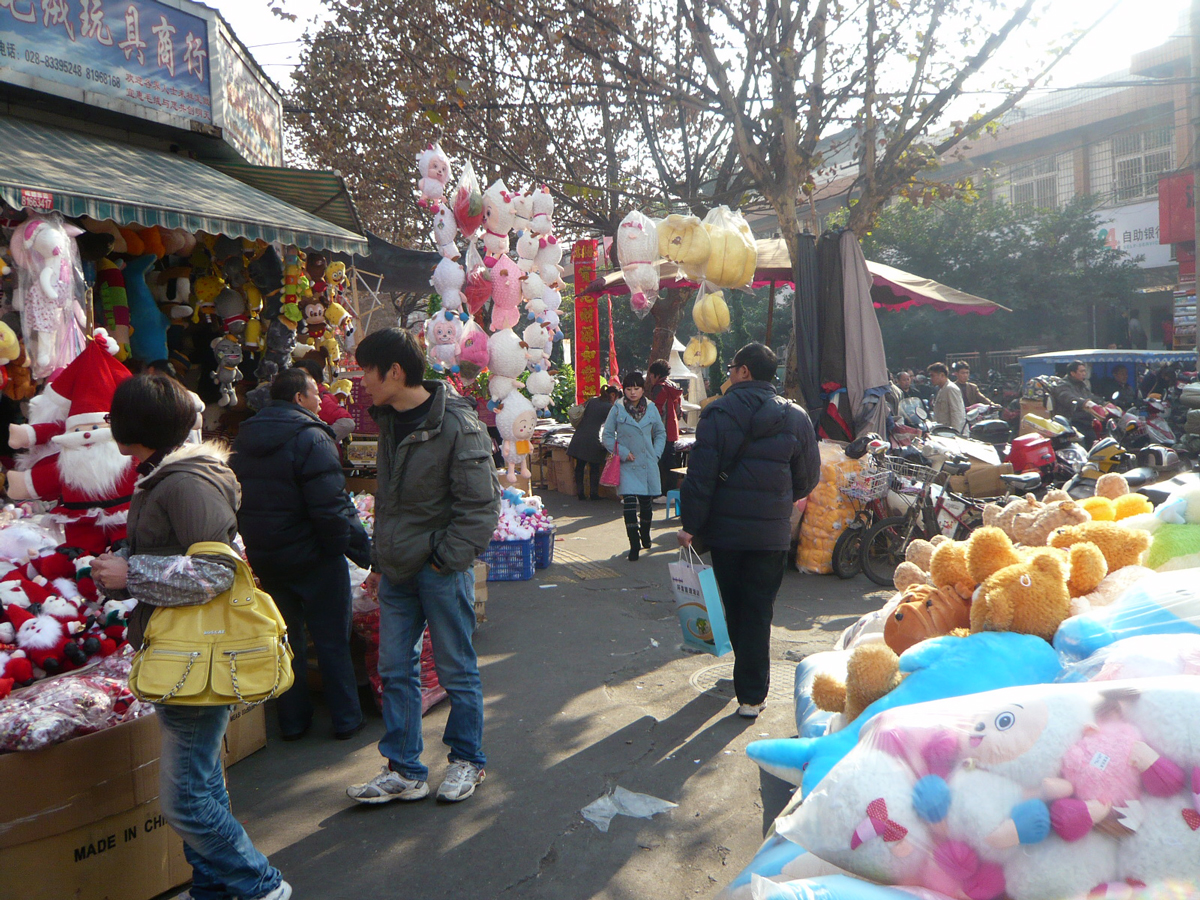 If you care about Christmas with traditions and Christmassy atmosphere, stay out of China 🙂 I had the privilege of spending a Christmas and New Year's in Chengdu, China, while I studied there.
First of all, the only public holiday during Christmas time falls on January 1st. So if Christmas Day falls on a weekday, everyone's obliged to show up at work or at school. That alone makes celebrating Christmas difficult.
Other than that, it's modern to follow western traditions in China, so you can rest assured you'll see enough Santa Clauses and Christmas trees, especially in shopping malls.
Stepping into a market during Christmas time will turn into a Christmas attack on the senses, will all kinds of Christmas decorations crowding the shelves.
To have a non-Chinese meal on a Christmas Day, you need to go international. We spent the Christmas dinner at a Tex-Mex restaurant, which was quite a treat after eating rice and noodles for months.
Generally speaking, the way you spend your Christmas in China depends on what people you surround yourself with. The bigger the city, the more Christmas parties there will be. In Chengdu, China's 5th largest city, there was no shortage of those, and then even more for New Years'.
Conclusion
As you can easily see, there are so many unique Christmas destinations. You have so many alternative Christmas Christmas breaks ideas that it is impossible to not find one that you'd like.
From warm places to spend Christmas to unusual ways to spend Christmas, you have it all 🙂 Use these alternative Christmas holidays and start planning Christmas trips!