Spring 2022 Whale Watching Guide: What To Know & Where To Go
If you have never been whale watching before, San Diego, California, is one of the best places to go. With a glistening coastline that is home to numerous mammals all year long, San Diego offers visitors excellent opportunities to watch several types of whales in their natural habitats. With that said, a successful trip requires planning. Before you go whale watching San Diego, make sure you put some thought into it.
Why You Should Go Whale Watching This Spring
While visitors can spot whales in Southern California any time of the year, springtime is extra special: You do not want to miss out on gray whale sightings. Every year, these massive sea creatures migrate from Alaska to Baja California, where the females give birth in the warmer waters. Before the grays swim back north in late March, many whale watchers catch a glimpse of the mothers with their babies.
Seeing a whale calf is a truly unique experience. Gray whales give birth in Ojo de Liebre, Laguna San Ignacio and Guerrero Negro in Baja California. Sightings can occur in several places, though. While the lagoons around these regions provide ideal birthing conditions, visitors can also see the young calves swimming along San Diego Bay.
After most gray whale migrations end by April, late spring offers another amazing opportunity to see blue whales enter the area in early May. As the largest animals in the world, blue whales can weigh up to 300,000 pounds. Despite their enormous size, they are gentle giants by nature. Nonetheless, seeing one of these magnificent creatures in person can be a jaw-dropping experience.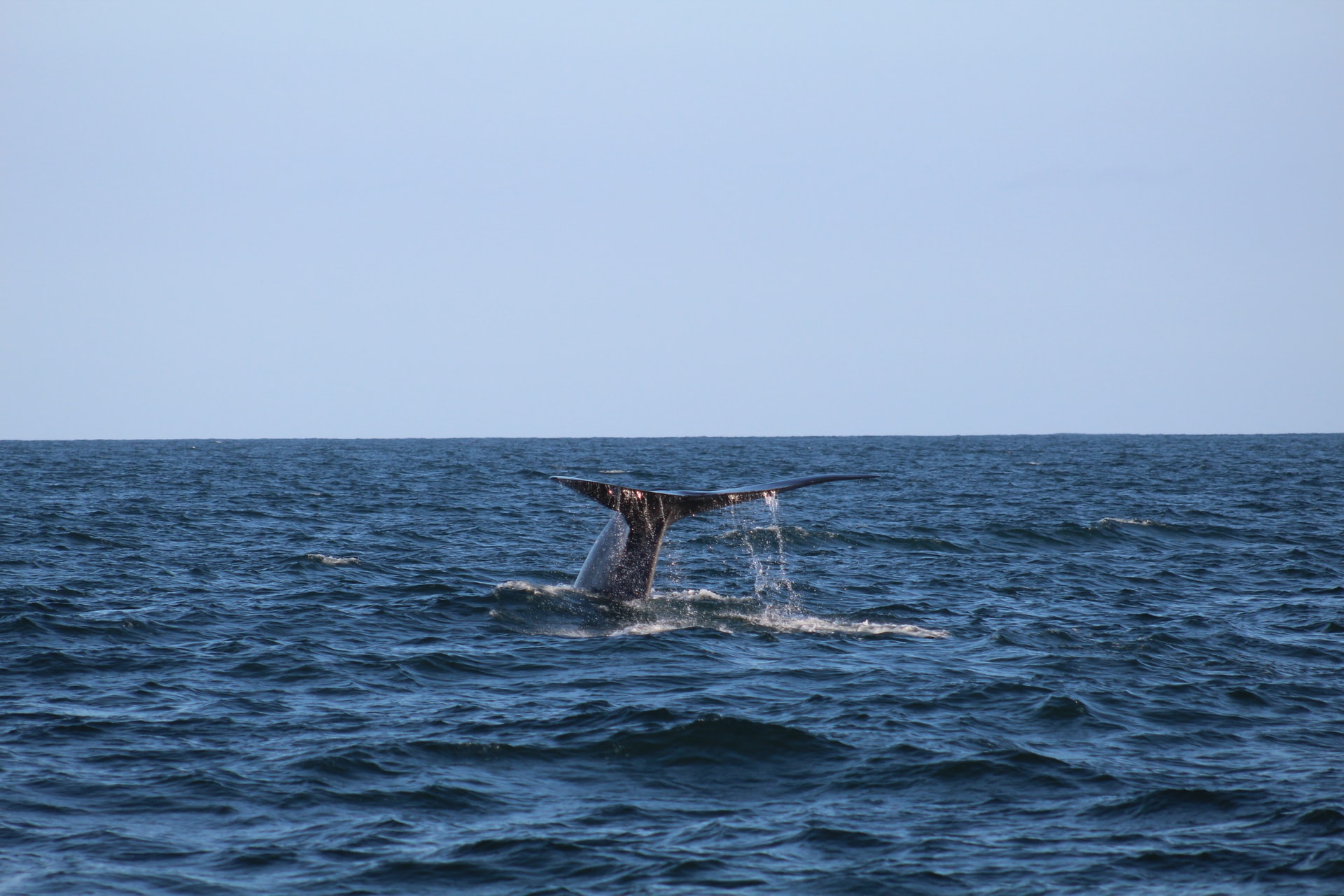 Photo by Ty Tomlinson on Unsplash
Planning Your Spring Whale Watching Trip
Deciding which month and season to book your trip is only half of the equation. The next thing that people often want to know is the best time of day for whale watching. In truth, there is no "perfect" time. Because whale activity is unpredictable, it is possible to see the beautiful mammals at any hour.
However, people usually have time preferences even if the whales do not. Mornings tend to have calmer waters, while afternoons offer warmer sunshine. If you want to catch a breathtaking sunset in the background of your whale sighting photos, however, nothing beats an evening trip on the sea.
In addition to time, other things to think about include what to wear and what to bring. When it comes to clothing, prepare to wear layers because it can become chilly after you are out on the water for a while. A warm jacket, comfortable shoes and a hat are all must-haves. As for accessories, bring sunscreen, sunglasses, a camera and a pair of binoculars.
If you and your family are thinking about a trip to see these wonderful mammals for yourselves, you may wonder, when is whale watching season in San Diego? Although you can spot different types year-round, spring offers a rare chance to see the world-famous gray and blue whales that call SoCal home during this time. Book your springtime adventure today.