Incredible fall colors in Oslo, Norway
This week I had the chance to come to Oslo again. One of my favorite cities in the world, in the most beautiful country in the world. (Ok, it's just a matter of taste and Norway is not perfect at all… but the country closest to perfection that I've ever seen. :D)
One of the wnderful things about this place is that you exit the main area of the city (the "downtown") and you are literally in the middle of the nature. The offices of the company I work for (the Norwegian branch, of course) are literally next to the forest, for example. And since I cannot bring you the amazing smell and feel of being there, here you have some pics from the customer's site (no buildings or many surroundings for obvious reasons).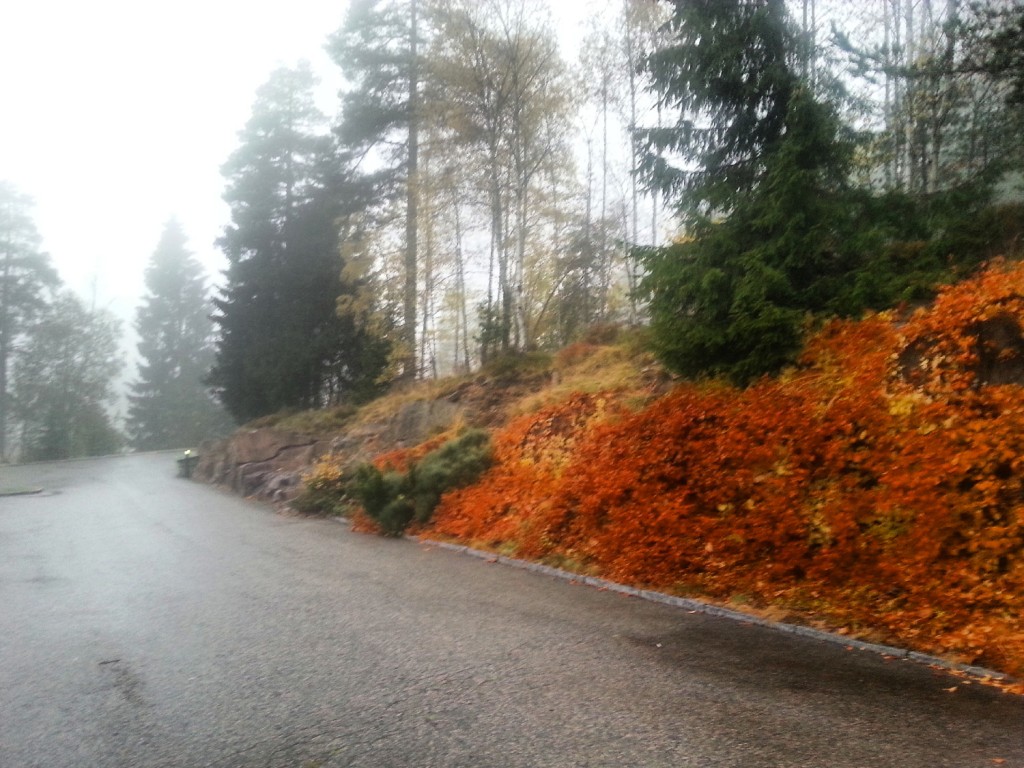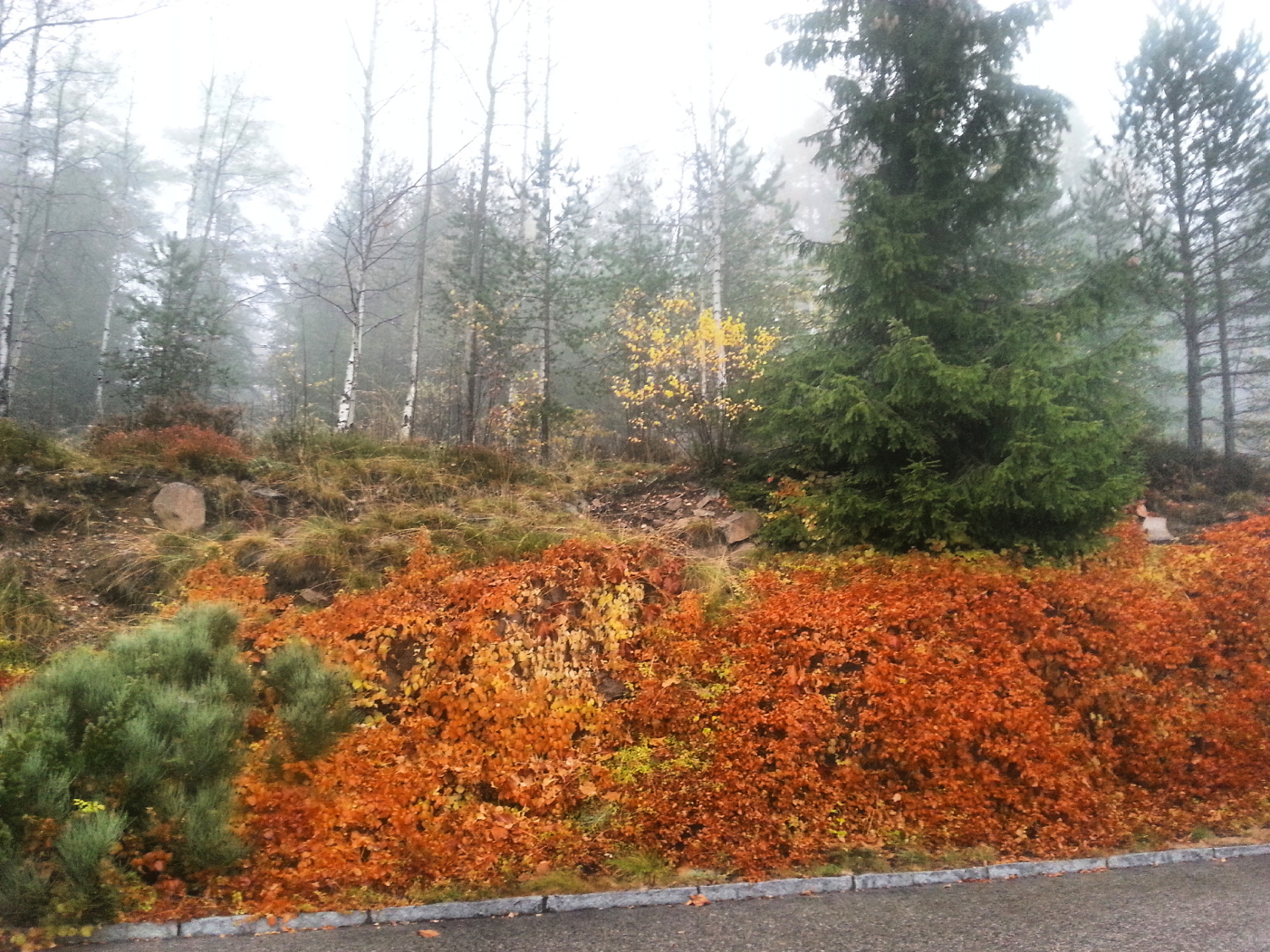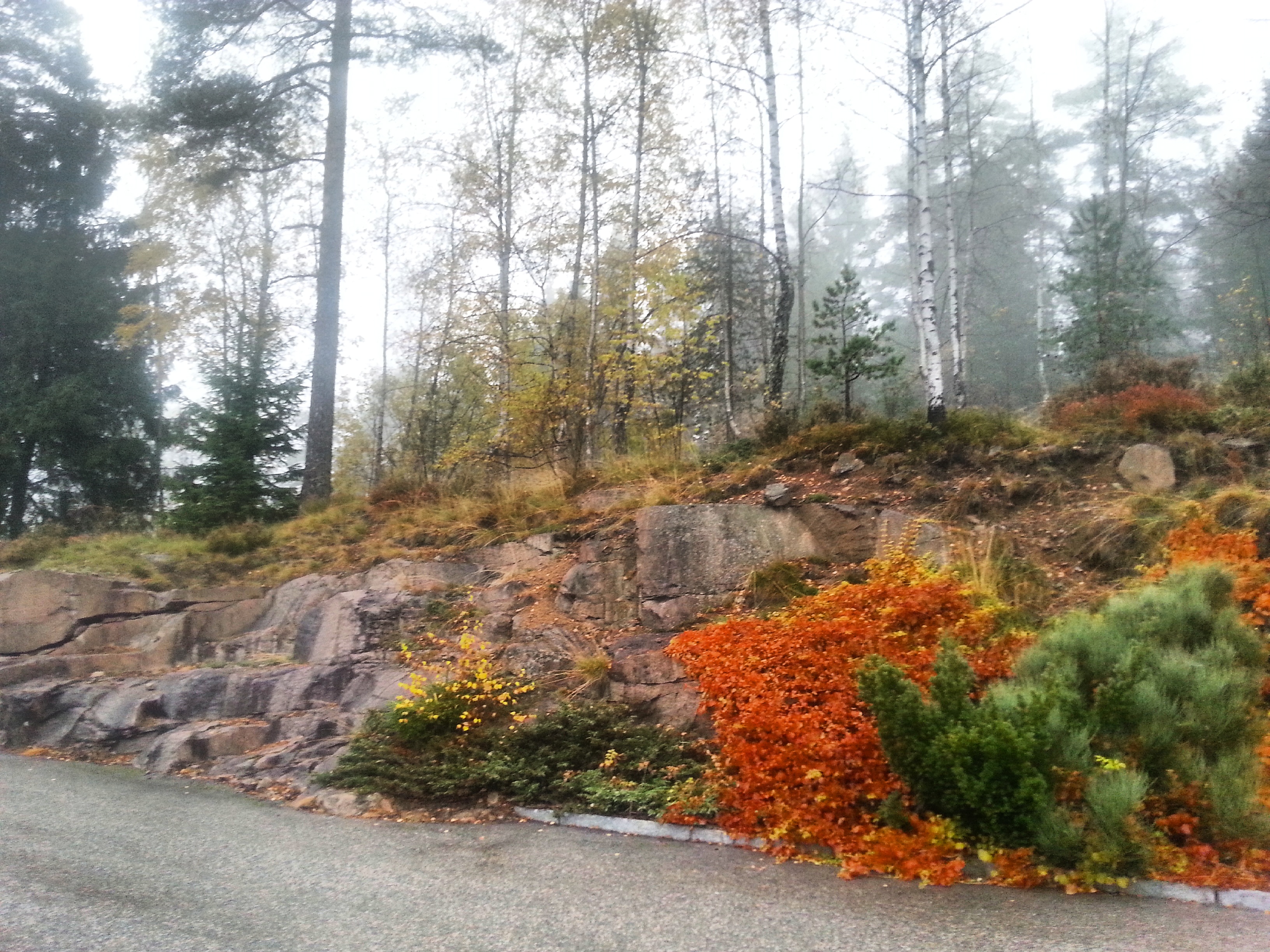 I love fall foliage, and I liked the amazing colors and the area. It was a foggy morning, as you can see in the background, but the landscape was still amazing. And what no picture can send, the smell of the fresh air and trees is wonderful. You really feel like you are alive. Did I mention Oslo is a favorite city? 😛 Yes, I cannot say that enough 🙂
Have you been to Oslo? Did you like it?