Photo of the week: Louis Vuitton bag and sunglasses in Milano
I'm sure you k now about the famous luxurious galleries in Milano. There is also a Louis Vuitton shop in this city. And Louis Vuitton is a brand loved by many people all over the world.
Here's a photo from this summer with a bag and matched sunglasses from the showcase of Louis Vuitton shop in Milano, Italy.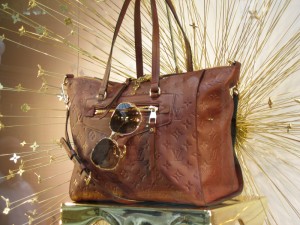 Do you like Louis Vuitton? Do you own bags/purses or accesories from this brand?