Best Greek Ionian Islands
Greece has many beautiful islands, each with its own charm. The Ionian Islands are special and famous from many points of view: beautiful view, interesting history, deep and cool sea water, abundant olive groves, vineyards, and lovely beaches.
Inhabited since Paleolithic times, these islands have an important cultural heritage due to the many invasions and occupations that left a mark. The Ionian Islands were part of the Byzantine Empire until 1204. Then, they were ceded to the Venetians and later on the islands were under a British military "protectorate" until they were ceded to Greece in 1864.
The influence these countries and cultures had is visible almost everywhere on these islands: architecture, style, so a visit here will enchant you in more ways than one.
Corfu (Kerkyra)
Considered one of the most beautiful Greek islands, Corfu is the island with the most powerful British influence. It is also one of the greenest islands and famous among tourists worldwide. You will also find here some of the most beautiful beaches in the Mediterranean.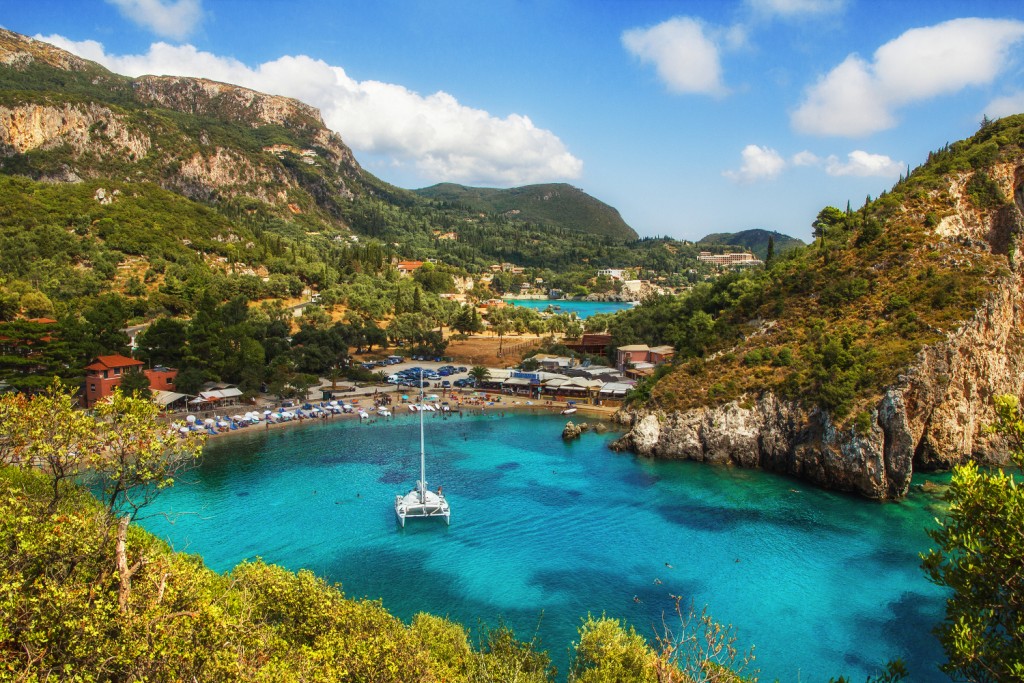 Paleokastritsa bay, Corfu, photo by Mila Atkovska / Shutterstock
Zakynthos (Zante)
You might have already heard about the Shipwreck beach, or seen photos of it. Zakynthos is another famous Ionian Greek Island. The southern part of the island is the favourite one among tourists, though the entire island is beautiful. Laganas is a beautiful area, a small village with a special charm worthy to be visited/discovered, thing which is easy to do as there are some beautiful accommodation options here.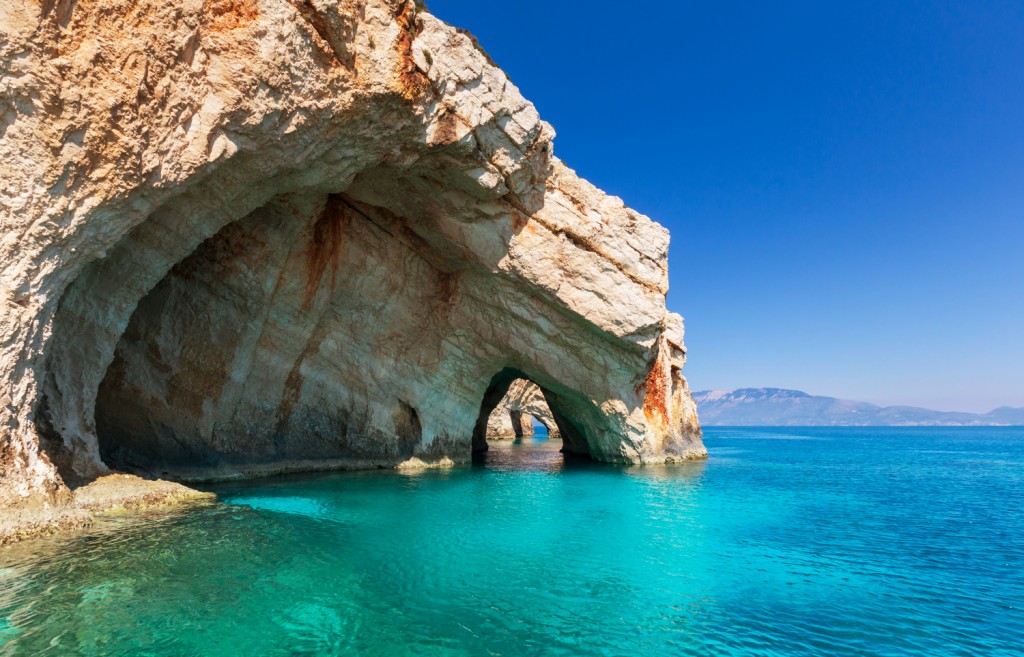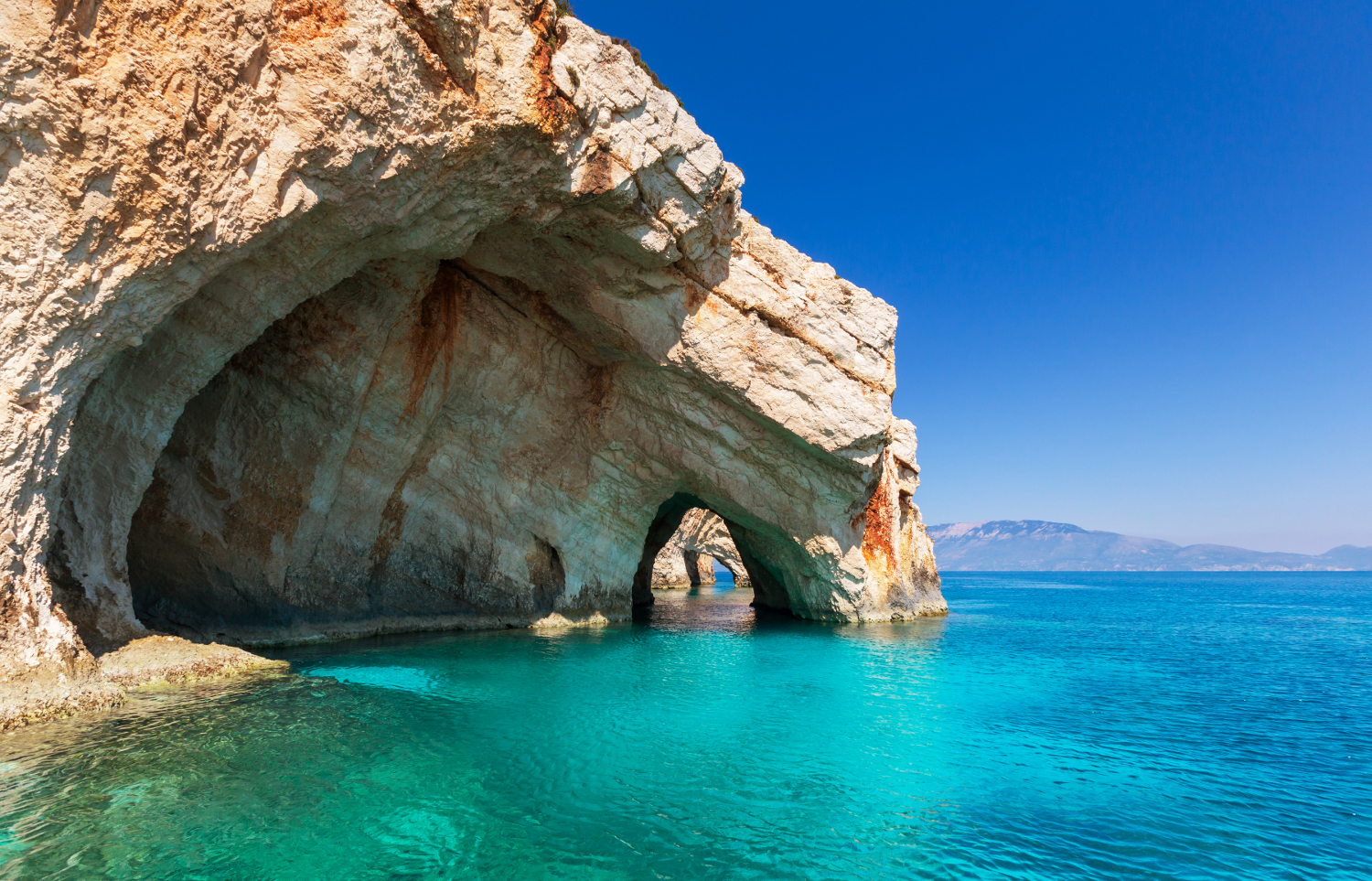 Zakynthos Island sea landscapes, photo by Galyna Andrushko / Shutterstock
Kefalonia
Italian and British tourists love this island. But they are not the only ones. Kefalonia awaits its visitors with beautiful landscape, an interesting geology, caves waiting to be explored, underground lakes, and, of course, beautiful beaches.
Ithaki
The island of Odysseus, yes, the origin of Homer's literary masterpiece. A beautiful island with hiking opportunities (in the northern part), lovely fishing villages and beautiful beaches.
Kythira
Completely cut off from the continent, this island is famous among the locals (apparently rich Athenians go here), but also among tourists (in fact, if you plan a vacation here, you should book your accommodation in advance!) This is, in many ways, an off the beaten path island, so it may reserve you some nice surprises. Make sure you visit Hora's Kastro, built in the 13th century and the main monument in the area. Also, make sure you don't miss the Church of Panagia in your visit.
Paxos (Paxi)
If you are in the mood for sandy beaches, then you should know that in Paxos you will find interesting pebbles beaches. So, if you choose this island, you'll do it for other reasons. You may choose it as it is not so crowded. Here you can go by boat and discover splendid landscapes, cliffs, or caves.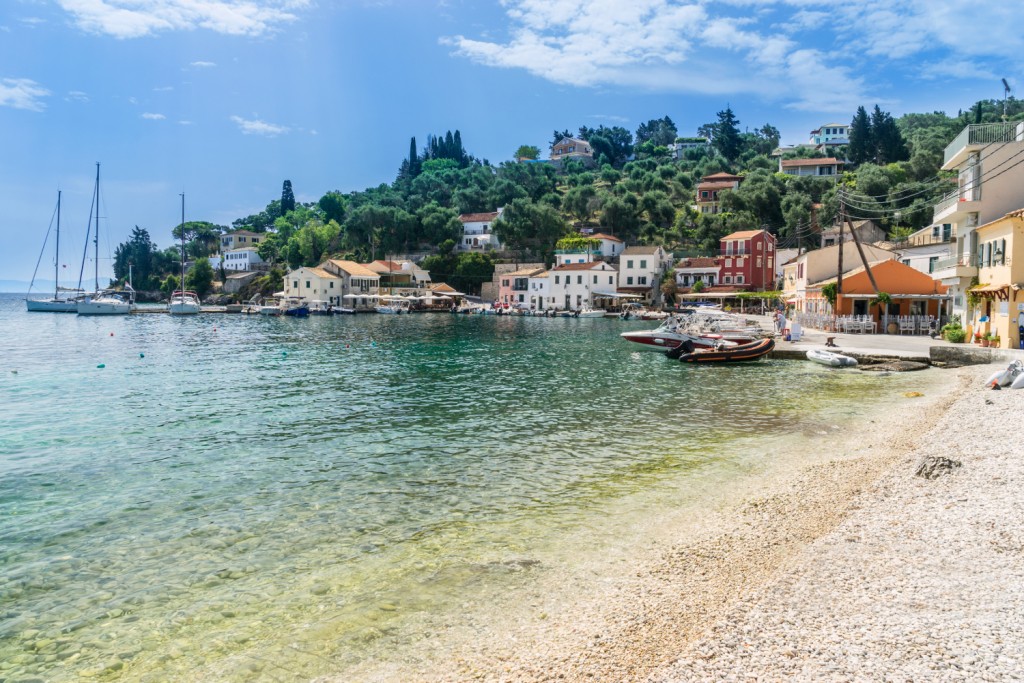 Longos on the Island of Paxos, photo by Gordon Bell / Shutterstock
Lefkada
Some of the best beaches in Greece can be found in Lefkada. This island is connected to the continent and it is surrounded by other small islands.
Regardless of the island you'll choose, you will usually discover friendly people and will have the opportunity to eat tasty food.