Photo of the week: a cabin and the mountains reflecting in a glacier lake
Last Updated on
This is a photo I simply love!
A cabin and the mountains reflecting in a glacier lake situated at 2,034 m of altitude in the Făgăraş Mountains, in central Romania, on the on the Transfăgărăşan road.
This photo was made when I first went on Transfagarasan (a road you MUST ride at least once in your lifetime – see also this post).
The lake is called Bâlea Lake.
Another interesting fact is that in 2006, the first ice hotel in Eastern Europe was built in the vicinity of the lake. Since then each year this hotel is built – and also a church where you can get married;)
Click on the photo for a larger view.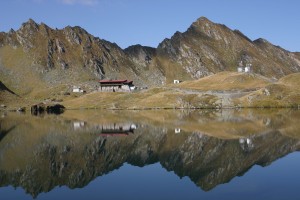 Do you like this photo? and the scenery?