Kunsthistorisches Museum (The Museum of Fine Arts), a must see in Vienna, Austria
It is of course hard to choose just some places to visit in Vienna – for the capital of Austria offers numerous ways of entertainment, sights to see, museums to visit or places to play (especially Prater, which I have previously presented here and it's famous giant wheel).
I think however that any tourist should visit Kunsthistorisches Museum – The Museum of Fine Arts. You are perhaps wondering why such a recommendation.
Well, I have to admit that Vienna has several museums all full of wonderful and famous paintings and art objects. But The Museum of Fine Arts has maybe the biggest collection of them all.
We've visited this museum the first time we have been in Vienna. We just started the day. Going out of Zipser Hotel (reviewed here) we walked a little and there we were. The museum is in the central part of the city (Inner Ringe), close to the Hofburg Palace and other important buildings.
It was not even 10 AM – and the museum was not yet opened. So we had to wait for, like, 20 minutes in order to get the tickets and visit the museum. The wait was really worth it!
Entering the museum we realized that we could have brought our camera for there was free filming allowed (and of course one can take free pictures too – without flash and/or tripod), but we left our camera at the hotel so… From here there's a first tip and trick and advice: ALWAYS take you image recording device[s] with you!
We took it slowly, admiring each detail, starting with the main stairs. The first floor was also an amazing and delightful surprise: full of gorgeous, famous and most of all original paintings of renowned painters like Titian, Botticelli and so on. An amazing experience. Each painting had a explaining tag – both German and English.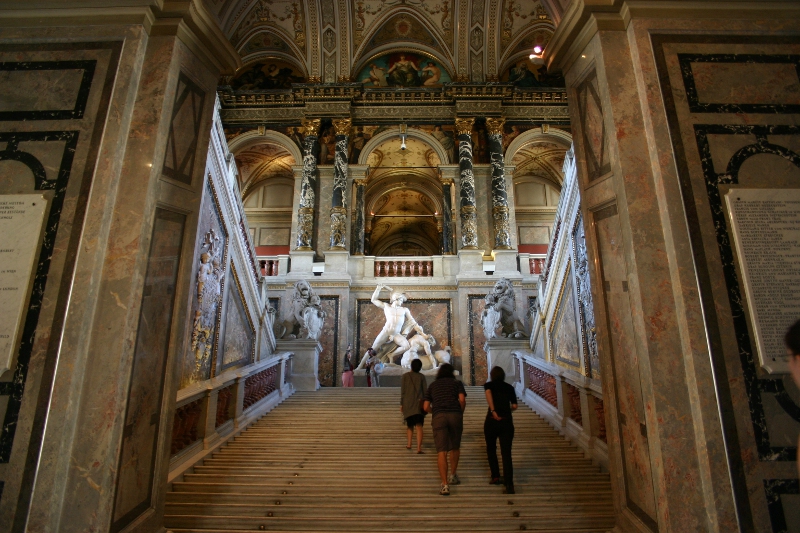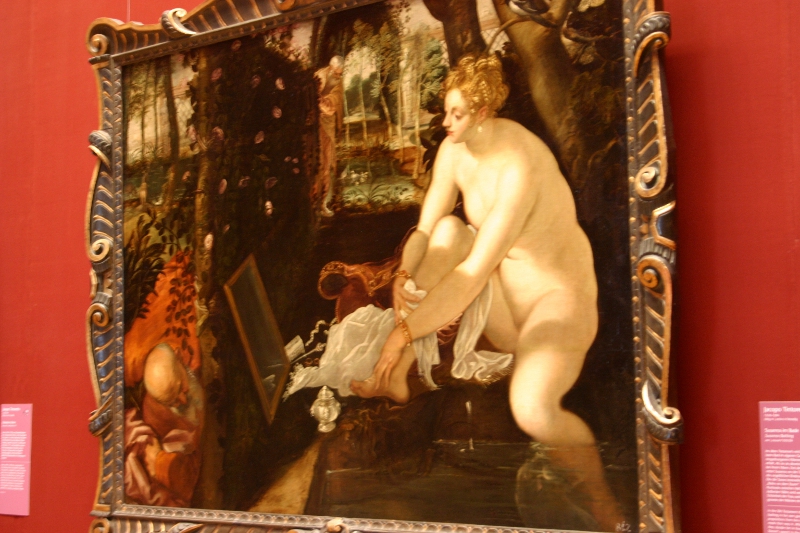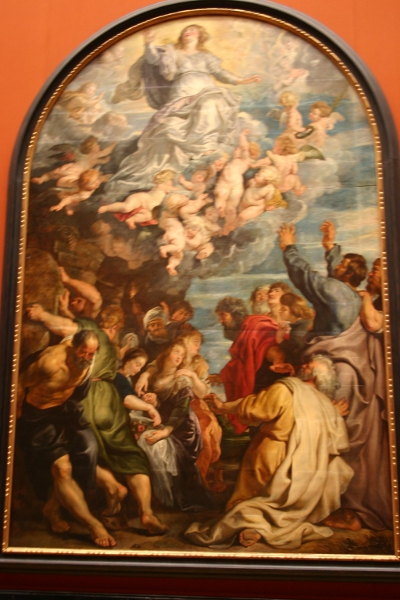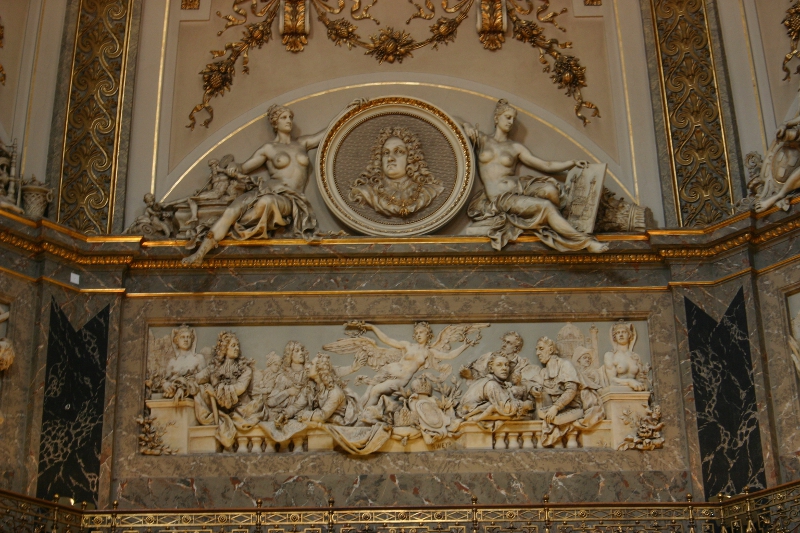 The next floor is also dedicated to painting – but the Dutch painters. Another great experience. So much to see, so many paintings to enjoy and unfortunately not so much time. The truth is that the first time we've been in Vienna it was a race against the clock. A day to see as many things as humanly possible – and half of the next day for buying something and see another place (I'll tell you about it in a different post too 🙂 ).
I have to admit that we start walking too fast for this museum – in our rush to enjoy as much of the city as possible. We looked at the paintings – and then we walked to the next floor, where, among other things, we saw the 100 million dollars (Canadian dollars) pure 24k gold coin (of which I've told you here).
So tip and advice number 2: as with all big museums in Vienna, do yourselves a favor and reserve a lot of time for this museum! It has many interesting collections and valuable masterpieces, and it also hosts exhibitions! Maybe you'll have only one chance in a lifetime to see them, so you'd better take your time to admire and enjoy them!
Save
Find hotels in Vienna