My top 8 places to see on your first visit to Paris
Paris is a famous city in Europe and has a lot to offer to anyone who visits it. From top notch museums to beautiful gardens, from the famous shopping avenue to the impressive Eiffel Tower, numerous cathedrals, from big shopping galleries to small boutiques and beyond, there are so many things to see, do and discover in the City of Light.
But it is very hard to choose from all these attractions – famous and off the beaten path – so here is a list with my top 8 places to see on your first visit to Paris. The selection is based on my 5 days trip in the city, a period in which I didn't go everywhere I wanted to go, but tried to enjoy as much as possible. I made sure I knew how to dress like a Parisian and I had a great time!
Musee d'Orsay
For me, it was a must. Yes, I am a museum lover and an art lover, though I don't call myself an expert. Paris has numerous art museums and the first one I saw was Musee d'Orsay. The reason is very simple: this museum is home to numerous paintings from the Impressionism period – Monet, Manet, Van Gogh, etc. The Musee d'Orsay is also home to other famous artists – from numerous countries, including Austria – and periods of time.
It is also home to some wonderful sculptures – Rodin included. I admit, I was disappointed that it is not allowed to take any photos in this museum – as, for me, photos are a precious travel souvenir, a reminder of the amazing places I visited – but I still recommend this museum.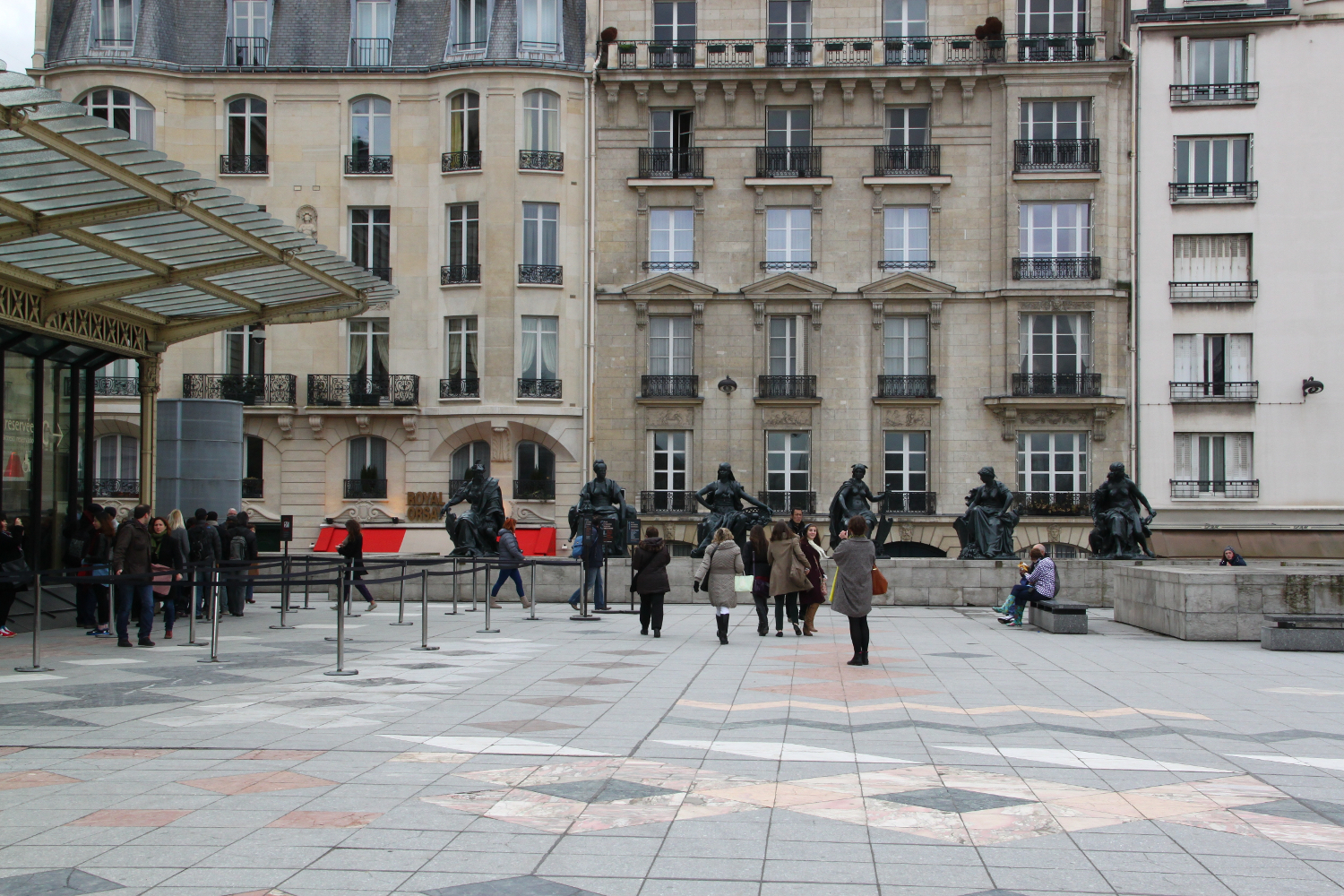 Eiffel Tower
Well, yeah, it is famous, it is touristy, but I still wanted to go see it. I also took a ride to the top level and admired Paris from above – both the night and the day perspectives are amazing!
Expect a line of people wanting to visit the Eiffel Tower – longer or smaller, depending on the time of the year – of people waiting to visit it. But, even if crowded, I still liked it – the view was, like I said, mesmerizing. Plus, the experience itself was wonderful and the waiting line wasn't too big:)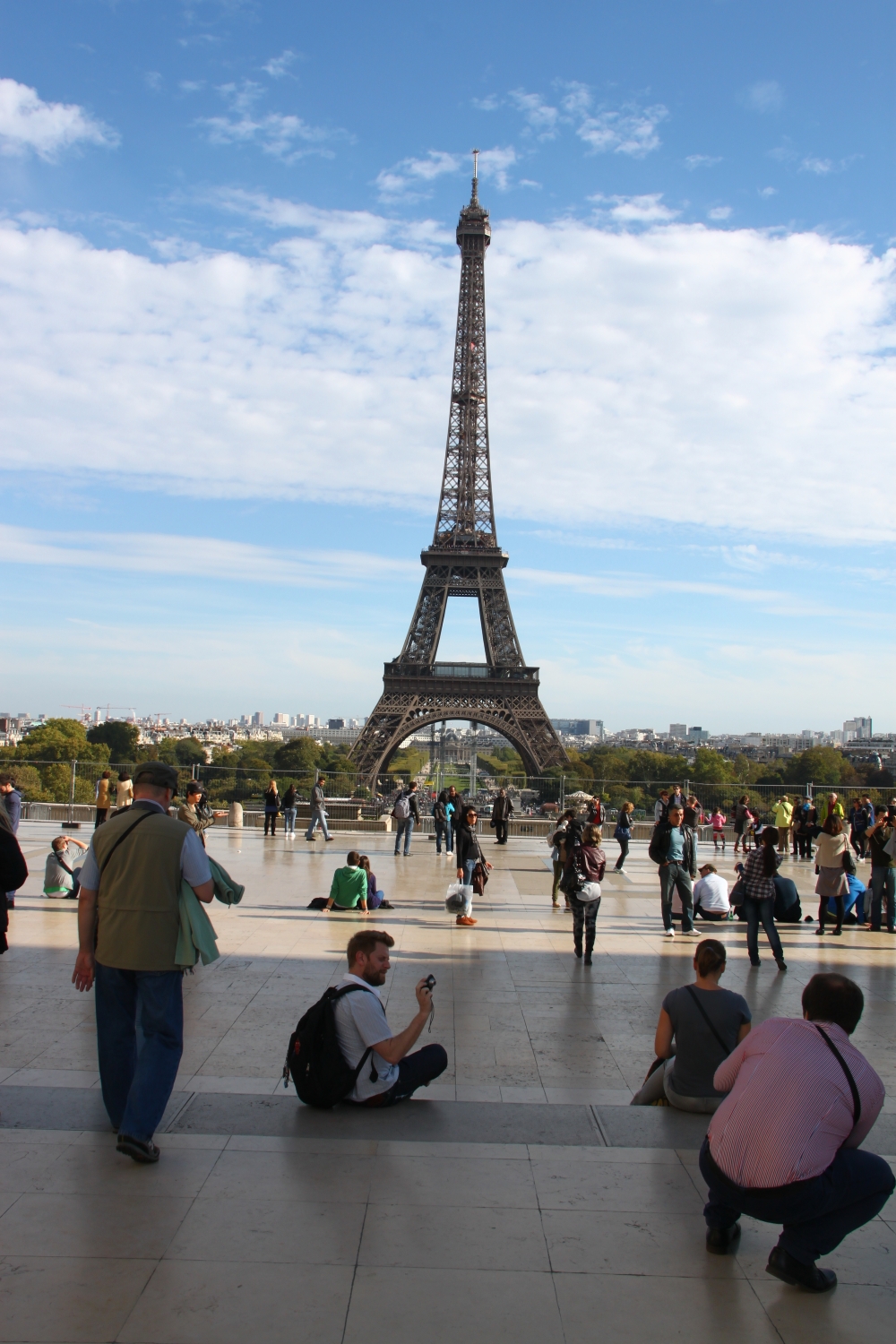 Champs-Elysees
Take a stroll down the Champs-Elysees. It is worth it – and if you do that at dusk or when the lights are lit, it is even more beautiful.
True, the street is famous for the shops – and I admit I bought some things from some shops, including some toys from the Disney store -, but there are also monuments you can see and a walk on this street is truly relaxing. You'll have the chance to see the interesting architecture, plus the surrounding area.
Louvre
If you love museums, then you should definitely include a visit to the Louvre on your list. It is big, with art objects from all over the world and almost any period.
It's hard to see it in a day – but it is worth it, even if that's how much time you can spend there. You won't be able to enjoy the masterpieces exhibited at the Louvre Museum – stay too long – but if you don't know if you'll be there, don't miss the chance of "meeting" the masterpieces included here.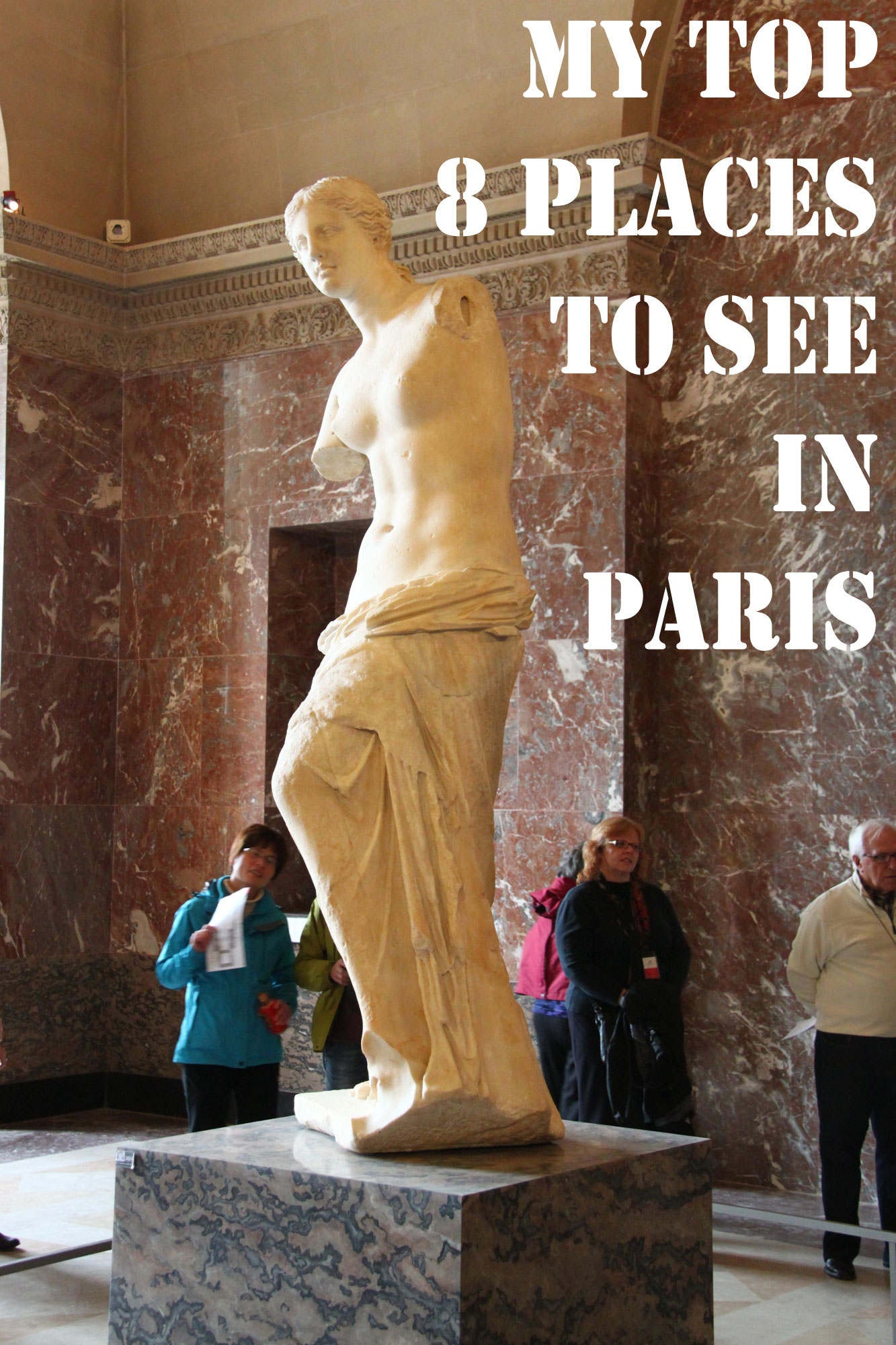 Versailles Palace
True, the Versailles Palace is not in Paris, but near the city – but it is easily accessible by train. And it is a landmark that has a lot to offer – an insight into the life of the people who lived there and of the period of time when the palace saw its glory.
Even though I visited it during spring – early spring – and the gardens weren't arranged (they were working on them) – and even if it is a crowded attraction as well (though we didn't had to stay in line to enter), it is still worth it. This palace is a UNESCO World Heritage Site.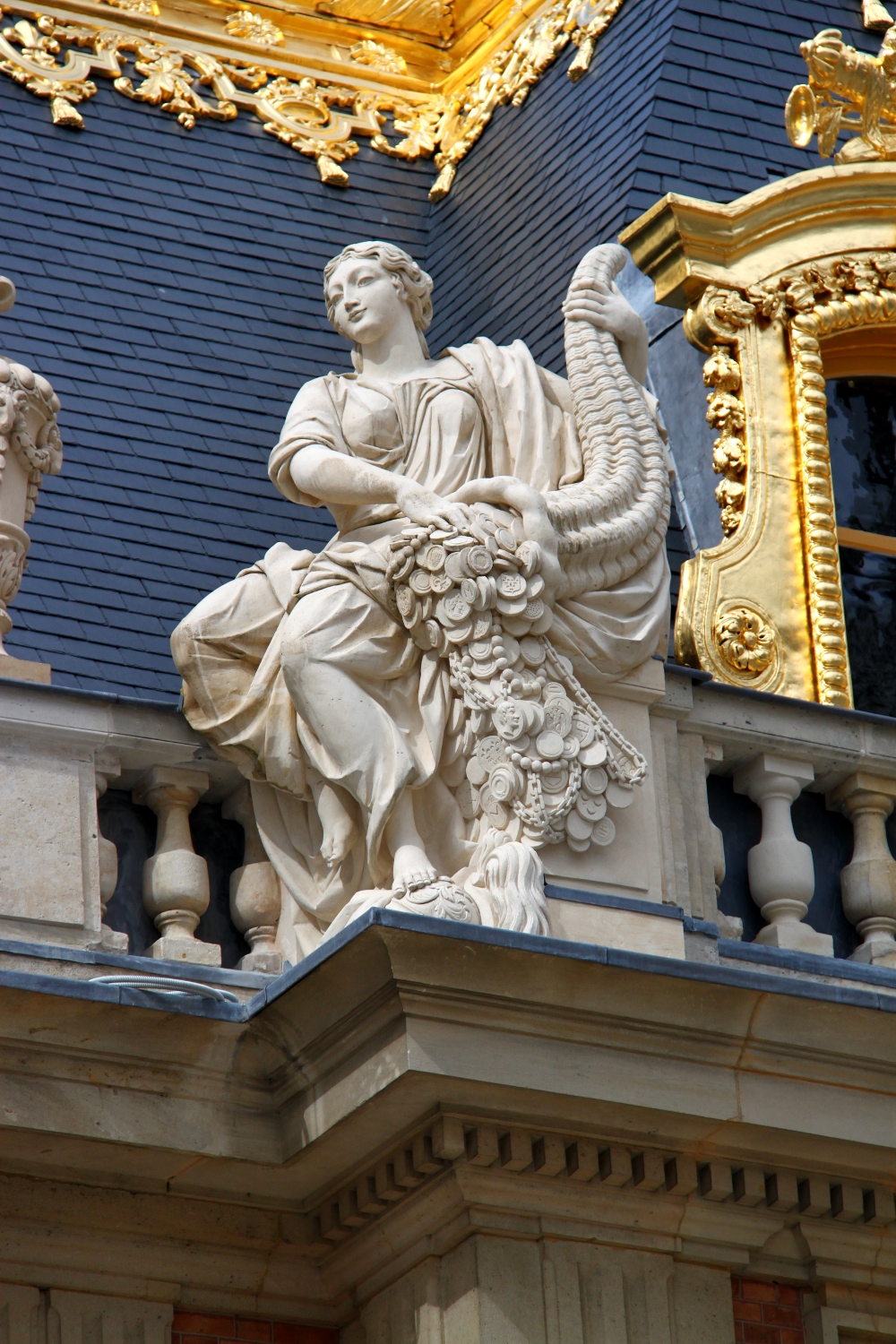 Tuileries Garden and Place de la Concorde
When you exit the Louvre, make sure it is maximum 5PM so that you could still be able to take a walk in the Tuileries Garden. This public garden is located between the Louvre and Place de la Concorde and you'll admire beautiful plants and sculptures. And enjoy a great walk!
Moreover, in Place de la Concorde you'll see the famous Obelisk (The Luxor Obelisque) originally located at the entrance of the Luxor Temple.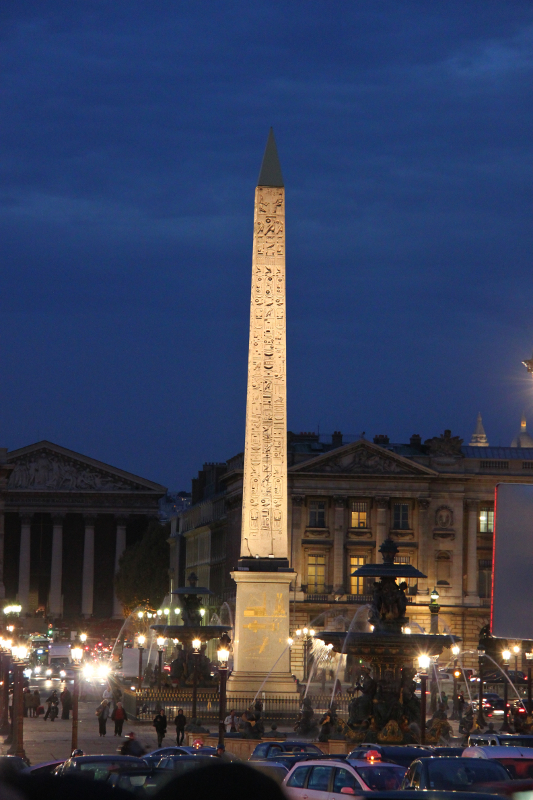 Arc de Triomphe
The Arc de Triomphe is a symbol of France and a monument with replicas in other countries (there is one in Bucharest, Romania, for instance). It is worth seeing it up close – and you'll actually enjoy the walk toward it and feel like it is getting more and more impressive as you get closer.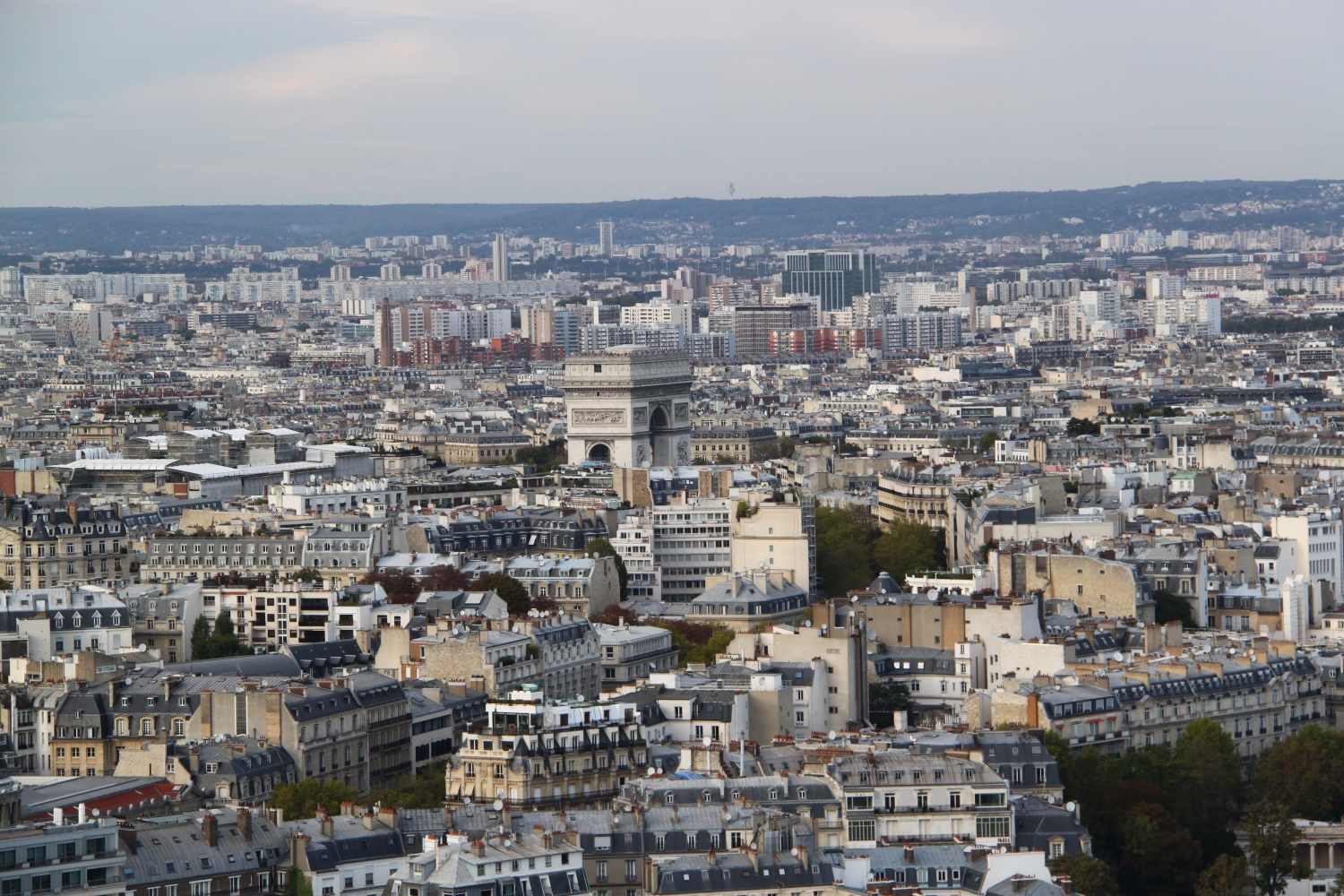 As you can see, I didn't include any of the famous cathedrals; nor some famous areas of the city. And there is a simple reason for that. I also allowed myself to just wander around the streets near the hotel and in other areas.
We also met with some friends, enjoyed some nice restaurants which also occupied us for a while.
I chose to go to these places because they had something I wanted to see or because I wanted to experience firsthand one place or another, not just hear opinions about whether it is worth taking the elevator up the Eiffel Tower or not. In my opinion it does. It is not cheap and you'll spend some time waiting in line, but it is worth it.
I also saw Lafayette Galleries and other shopping malls – briefly, mainly because I had to buy something and it turned out to be harder to find than expected, as I did not had a shopping session in mind, nor time for one.
And yes, I included many of the famous sights in the city as I don't know when or if I'll be there again. This was my trip to Paris – based on my preferences, time, and health.
Have you been to Paris? Where did you go? What do you recommend?