Why I love to travel by car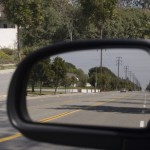 First of all a mention: when I say travel by car I mean to an ordinary car, not a trailer.
Now… I also have to mention that, naturally, you can travel by car if and only if that is possible (getting from point A to point B does not involve crossing an ocean; oh, yes, I know – you can do it using maybe a shipping company that can provide the proper accommodation, but let's not get there). I'm talking about traveling by car on a continent – from one place to another.
Why do I love to travel by car?
Freedom to stop whenever – and wherever – you desire
Do you see an amazing sight? Do you simply want to stop and stretch your legs? Do you want to take a break or stop to buy something? Nothing easier: just pull over and that's it!
No annoying travel partner
Did you ever have to stay next to an annoying guy who talked too much, was too noisy, smelled badly etc.? Traveling by car is a sure way to avoid that!

Take as many luggage as you want
Will it rain? Will it snow? Will it be sunny? Will you want to wear the red blouse or the green one or… What should you pack? Well, you can pack them all – it's the car that will carry them! Ok, maybe you won't be able to take your entire wardrobe with you, but… you'll be prepared for any weather.
Buy as many things as you like during your vacation: you don't have to worry about breaking them or paying extra
When going on vacation you might not be set to go shopping, but while wandering through the streets some object may catch your eye. When traveling with an airline you need to make sure that your shopping will not affect your luggage weight and size (although you should be able to pay for extra luggage), and that what you're buying will not break during ground handling . By car, there's a completely different story: if you fix the cases well, you know for sure that everything is going to be Ok – it's you who's handling the luggage.
Safety
Yes, according to statistics flying is probably the safest way to travel. But who loves all those checks? And who knows who will you be traveling with? At least you know who gets in your car!
Stop wasting time at the airport – not for the flight itself, but all that time required to check in and everything else – don't you just hate it? Oh, and the time between flights, if you don't have a direct link to your destination! By car you're on the road – so you simply set your rhythm and go.
Your luggage will be safe – whereas by flying you may have the wonderfull surprise of finding that the cases are damaged or, even more fun, completely lost.Well-being – some people may experience certain health issues – height/flying sickness, even bus sickness (Generally speaking, "motion sickness").. Yes, there is as well car sickness – but most probably if you are traveling by car you don't have it, or you can choose the place that suits you best (the front seat for instance).
Cheaper
Yes, sometimes it might be cheaper to travel by car: if you travel with two more friends or if you travel with your partner it might be cheaper by car than by train for instance, let alone by plane.
Environment
In your car you know how much room you have, you know that you can stretch your legs, lay down, set the environment as hot or as cold as you want, and so on.
One more thing: if you don't start with a hotel reservation you may simply stop in different places along you route – spend a night at a hotel you stumble upon during your drive. Full freedom!
How can you not love to travel by car?